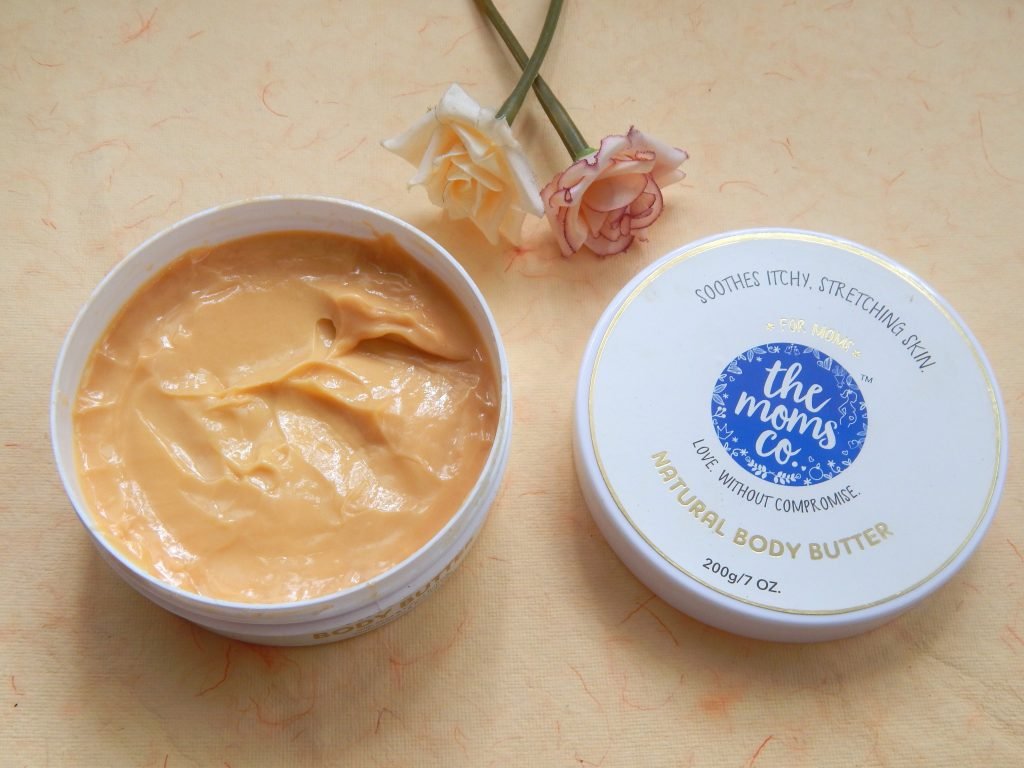 I know what you, my lovely regular readers, are thinking. I am not married and I don't plan to have a baby anytime soon. What is the review of a product meant for pregnant women and mothers doing on my blog?
Well, that is the exact question I asked the representative from Moms Co when I was asked to review the products. While the products have been designed specifically for expecting mothers, others can use it, too. They are made of 100% natural ingredients and are great for any skin type. I browsed through their website, which looks damn pretty, and picked up 3 products which were great for my skin and here's presenting my first review. 
About The Mom's Co Natural Body Butter
The natural body butter is a toxin free rich combination of cocoa and shea butter with moisturizing oils that increase your skin's natural elasticity providing comfort to dry skin or stretching belly, hips and breasts
This body butter:
– Soothes itchy stressed skin
– Deeply moisturizes your skin with Cocoa and Shea Butter
– Promotes skin elasticity and skin regeneration with Seabuckthorn Oil
-Prevents skin damage with Natural Vitamin E
-Stimulates collagen synthesis with Vitamin C rich Rosehip Oil
While it works the best on stretching bellies, you could also use it as a safe natural daily lotion.
Ingredients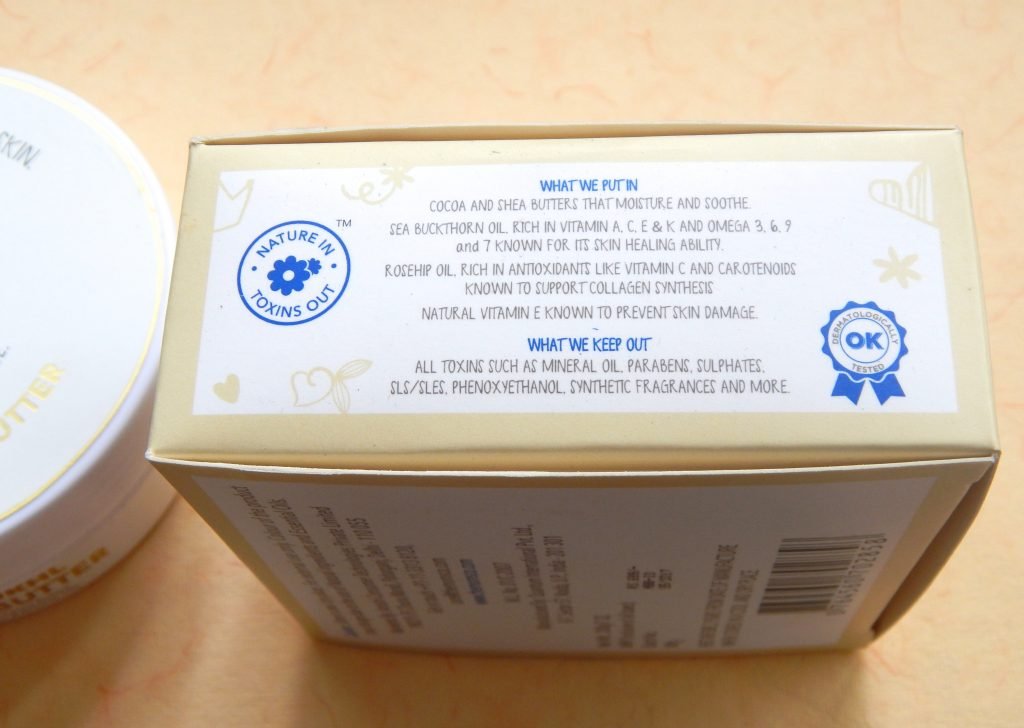 Packaging
The body butter comes in a tub packaging which itself comes in a cute box. Have a look!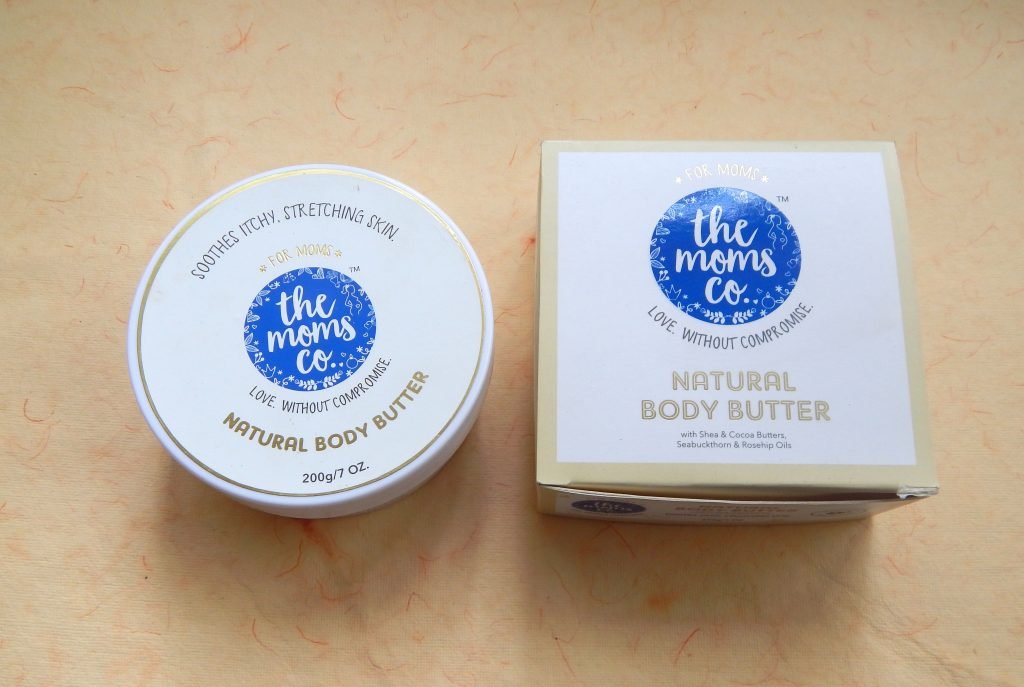 My Experience of using The Moms Co Natural Body Butter
"It is so intoxicating" was the first thought that popped into my head when I unscrewed the lid of The Moms Co Natural Body Butter. The fragrance was light and mellow which made it perfect for me. I scooped out some body butter and started applying it on my hands when I realized my mistake. This body butter is meant to provide relief to extremely dry and cracking skin.
My skin though very dry most of the times found the body butter to be a little oily but only because I used a little more than I should have. If you use it excessively on your skin, you will see a white casting around your skin. That is why it is essential that you gently rub it all over and allow your skin to absorb it
The consistency of The Moms Co Natural Body Butter is quite dense which means a little of it is generally enough to cover your skin.
Where most body butters fail for me is that if I start sweating a little while after I apply it, my skin tends to become sticky and the body butter literally starts melting off me.
The Moms Co Natural Body Butter managed to pass this test. It absorbs quickly into my skin and keeps it hydrated for a long long time. Generally I have to reapply my lotion every couple of hours or so especially when I am sitting in my office under the full blast of the air conditioner and drinking way too many cups of coffee which dehydrates me. The Moms Co Natural Body Butter manages to pass this test through flying colours.
It is rich, creamy, keeps my skin moisturized, it is affordable, made of 100% natural ingredients and smells good enough to eat. What more can anybody want?