Custom, bespoke fabrics can definitely make an impression and help you stand out from the crowd. Whether it comes to furnishing or clothing, the fabrics you choose allow you to express your individuality and taste. They become a form of self expression. I believe in investing in high quality pieces that break away from the mundane and are timeless. That's why; I enjoyed shopping with Fabcurate.com recently. Let's dive into my complete and honest review of buying fabrics from Fabcurate, an online fabric shopping destination in India.
About Fabcurate
Fabcurate, an online fabric store, was born with the sole purpose of curating the best fabrics for people who don't consider their fabrics as just another "stash". We look at fabrics as collections, to be used, admired, and to be taken care of like any valuable thing. At Fabcurate, we facilitate all the designers out there to create anything of their imagination using an array of premium quality fabrics curated specially for you. These fabrics are sourced directly from traditional fabric merchants who are the masters of traditional craft. 
Browsing experience at Fabcurate
Fabcurate's website is designed well and is easy to browse. I like how every fabric comes with its very own 'Fabric Estimator'. It has definitely saved me from ordering too much or too little fabric for my projects. The description box is useful and offers care instructions, quality, width and other details for every fabric. Definitely comes in handy when you are shopping for new and interesting fabrics. Sometimes, I have noticed a slight lag in the website while loading images which can be a little annoying but it is not unforgivable.
If you are looking to order fabrics in larger quantities or simply want to understand the quality, I would encourage you to order their fabric book. It is a bit pricey at Rs. 149 but it will help you make better decisions. You can visit Fabcurate here.
Fabcurate fabric collection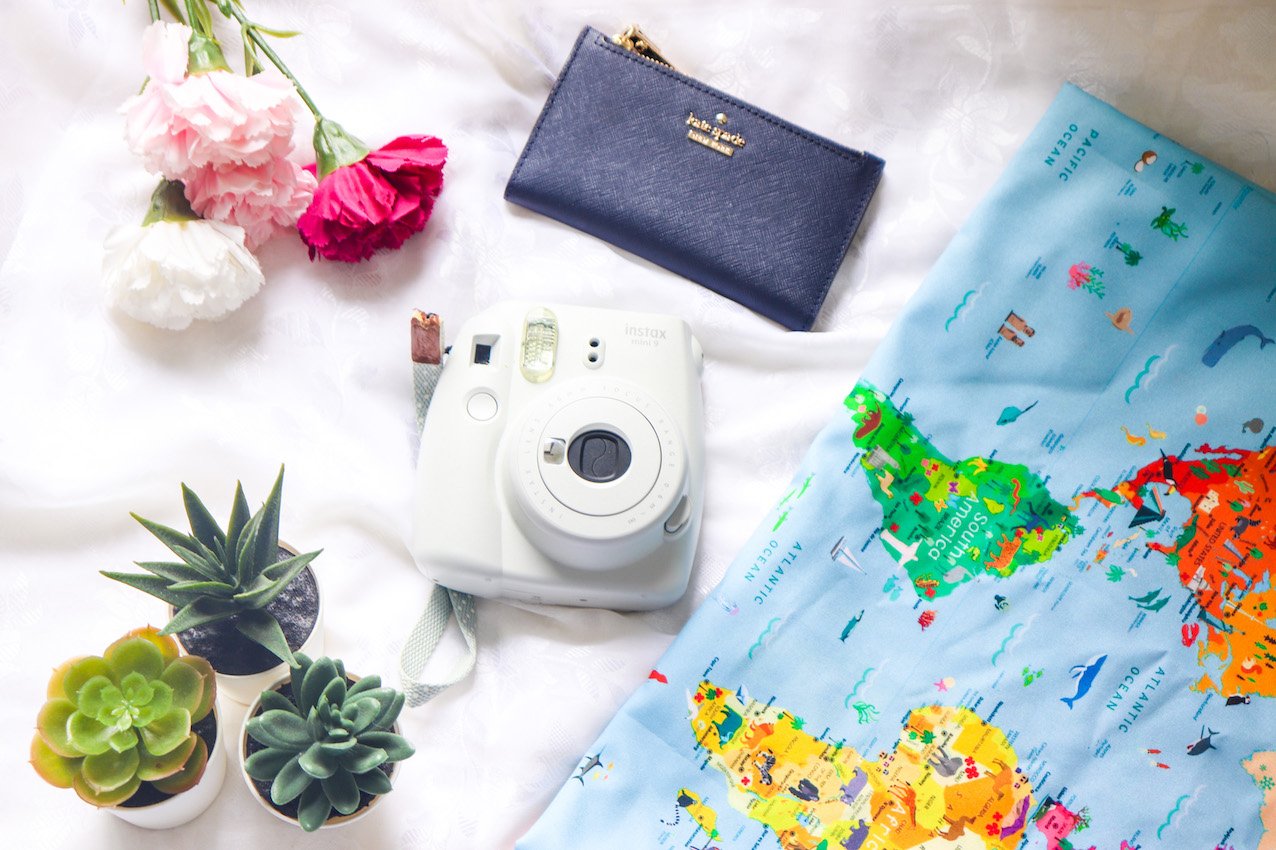 The Fabcurate collection is trendy, traditional, chic, boho or anything else you want it to be. They have used a range of art forms and techniques such as weaving, embroidery, tie and dye, shibori, ikat, kalamkari and many others to keep their collection fresh. They frequently collaborate with artisans to showcase India's rich textile heritage. Overall, I am quite happy and in awe of the collection available. It can be a little intimidating when you are shopping the first time as the sheer number of designs can overwhelm you. Whenever that happens, I fill my cart with everything that catches my fancy and then whittle it down the next day. 
I am pleased with the fact that one can order as little as 0.5 meters of fabric to up to 50 meters in one go. 
Now, besides thousands of options available on their website you can also custom make your very own fabric. Fill out their contact form with your details and design and Fabcurate's team will call you back for next steps. 
Fabcurate: Packaging and Delivery
My online fabric shopping package arrived in less than a week once I placed the order. They were securely delivered by Delhivery. On opening the package, it was nice to see all my fabrics kept in a cotton bag. 
Fabcurate: Quality, Price points and Return Policy 
I ordered 5 pieces of fabric in a range of styles and designs from this online fabric store in Surat. I got hand block printed fabric, Madhubani designs on silk, digital printing on Japanese satin and digital prints on butter crepe fabric. Now, I was apprehensive about ordering fabrics online, especially since Fabcurate's return policy is not good. However, my gamble paid off and all the fabrics turned out to be great. I have started using them to stitch a breezy dress and also for home decor. Have a look!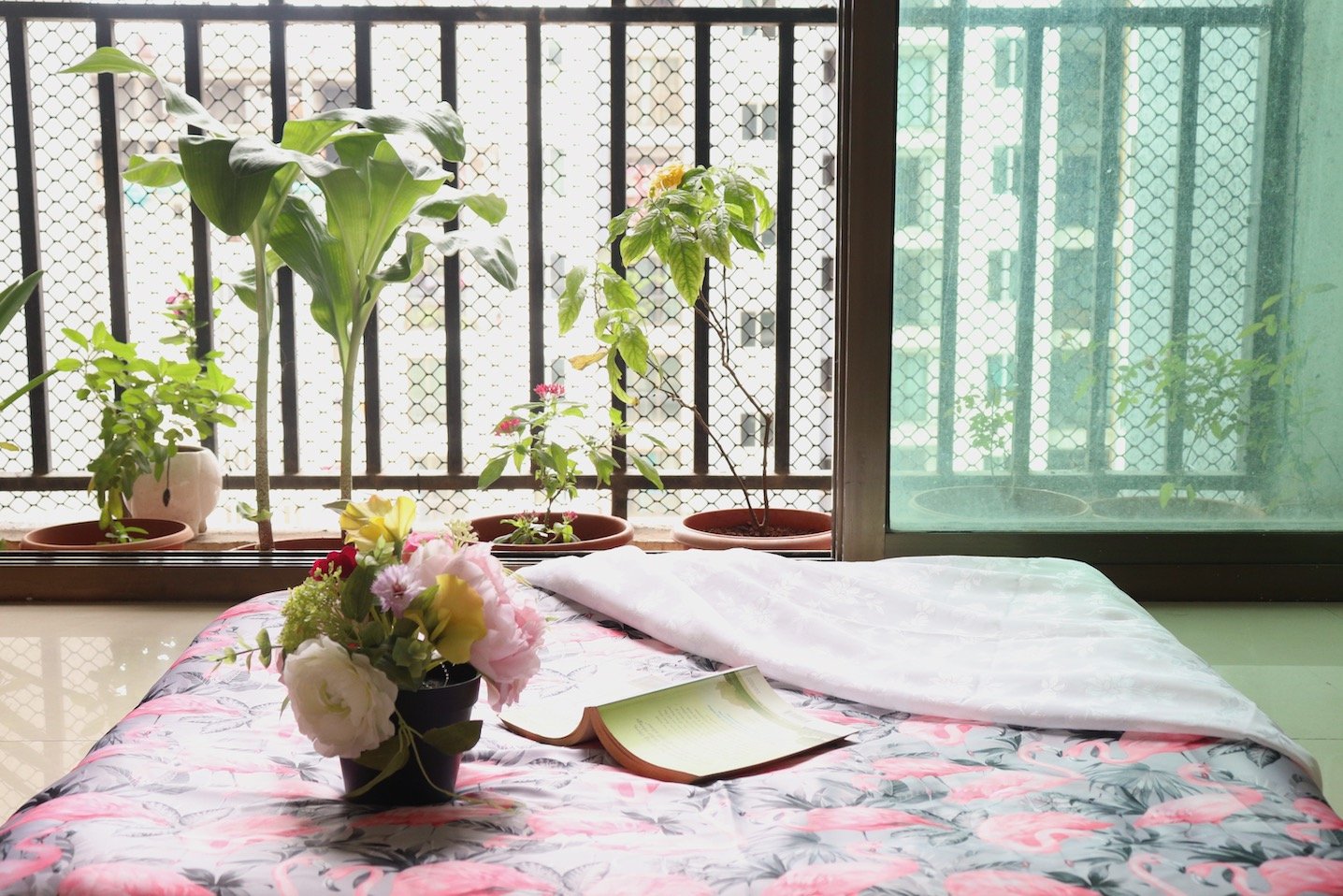 If you are not happy with the fabric you purchased, you can return it to Fabcurate if the product is damaged, not the same as the images shown on the website and if the size is more than 3 meters and less than 15 meters. They offer free reverse pick up. Like I said above, their return policy leaves a lot to be desired. 
As a wholesale fabric online shopping destination, Fabcurate is a great choice. They are affordable and have quality products at a decent price point comparable to local markets.
Fabcurate: Last thoughts
Online fabric shopping can be stressful but I enjoyed my overall shopping experience Fabcurate. The sheer amount of designs they have on offer will make you feel like a kid in a candy store. This definitely makes it one of the best places to buy fabric online in India.  I love the mix of modern and traditional prints and art forms they use in their collection. The quality of fabric, designs, shopping experience and customer service were fabulous. I do hope their return policy changes in the near future. If you are looking to shop for fabrics online, Fabcurate is your destination.