Hey guys,
Couple of weeks ago I was invited by VLCC to try out the new treatment that they are offering to their customers, which is, Slimsonic/Rejuv and the Instant Wow Kit.
They offer two variations. The first combination consists of 5 sessions of Slimsonic/ Rejuv and 2 sessions of Instant Wow Kit. This will cover Face and Neck and Upper Back region with Instant results. The second combination on offer consists of 5 sessions of Slimsonic/ Rejuv and 3 sessions of Instant Glow Kit. This can be done on the face, neck, upper back, arms, tummy, thighs, and legs and I decided to opt for face contouring.
I visited the VLCC Centre at Worli for my treatment and my initial interaction was with Dr Sheetal who took me through both the procedures. She analyzed my skin and gave a few helpful tips as well.
First off, we began with the Slimsonic/ Rejuv treatment. After gently cleansing my skin, a layer of white cream was applied to one half of my face. Then the CORE TM technology, which is a multiple frequency channeling combined with Vacuum Therapy was used on me. It looks something like this.
The device that was used on me had slight vibrations and used heat for the contouring. It is a pleasant sensation but it can be painful around the forehead and around the cheekbones. The treatment goes on for approximately 15 minutes or until the cream gets fully absorbed into the skin before you can switch to the other side.
Slimsonic helps in skin tightening and body contouring. This procedure helps strengthes the skin's elasticity and enhance collagen secretion. You have to undergo 5 rounds of treatment for over 5 weeks for best results but I must say that the results are visible from the first week onwards.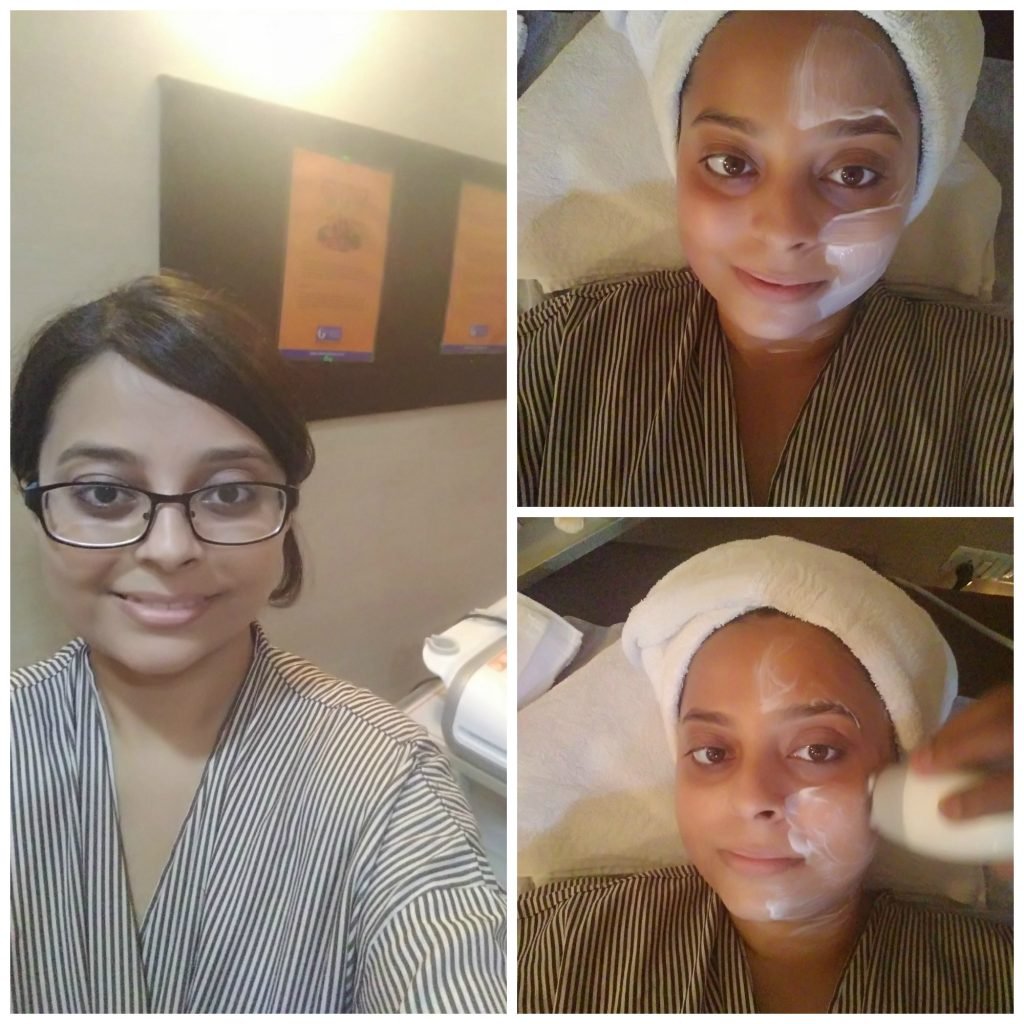 During my second visit, I was to undergo a 45 minute skin pampering session. Have a look at the centre!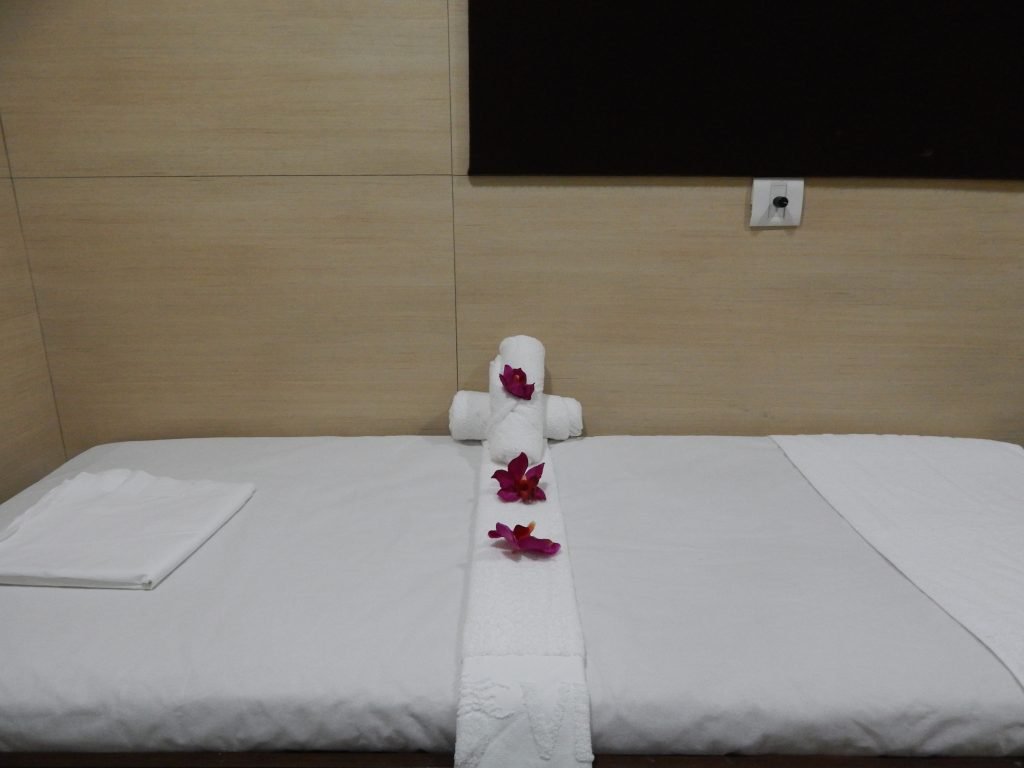 Love the flowers! Have a look at products used for my 8 step Instant WOW Kit treatment by Dr Sheetal.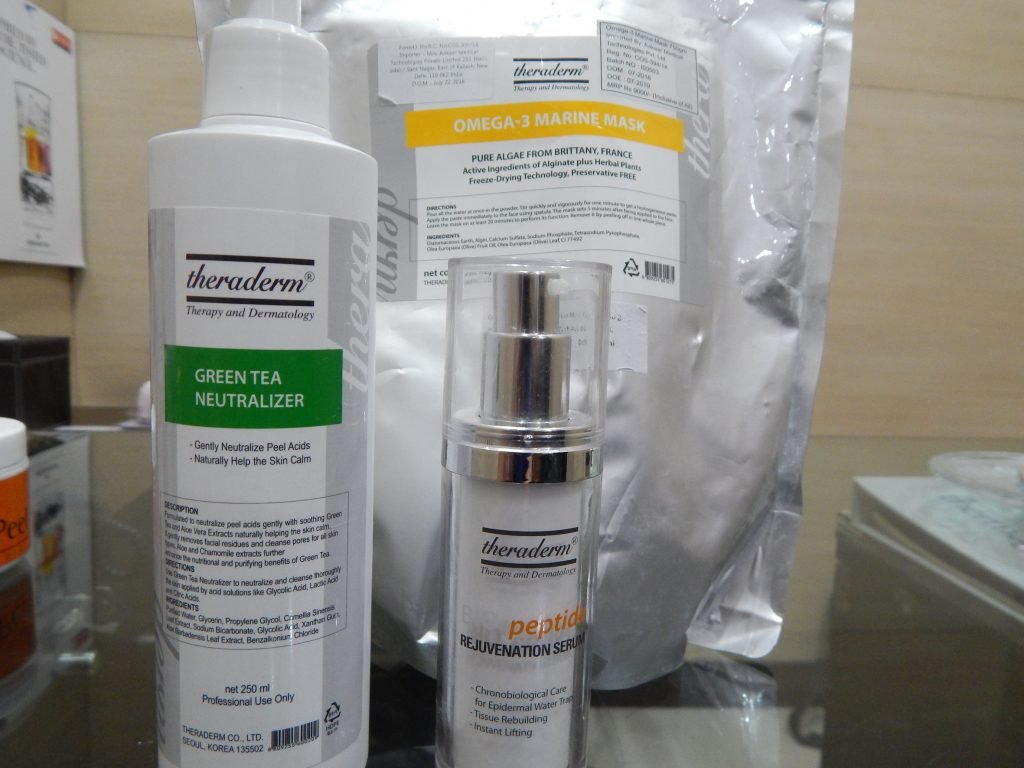 And this is a collage of me undergoing the treatment!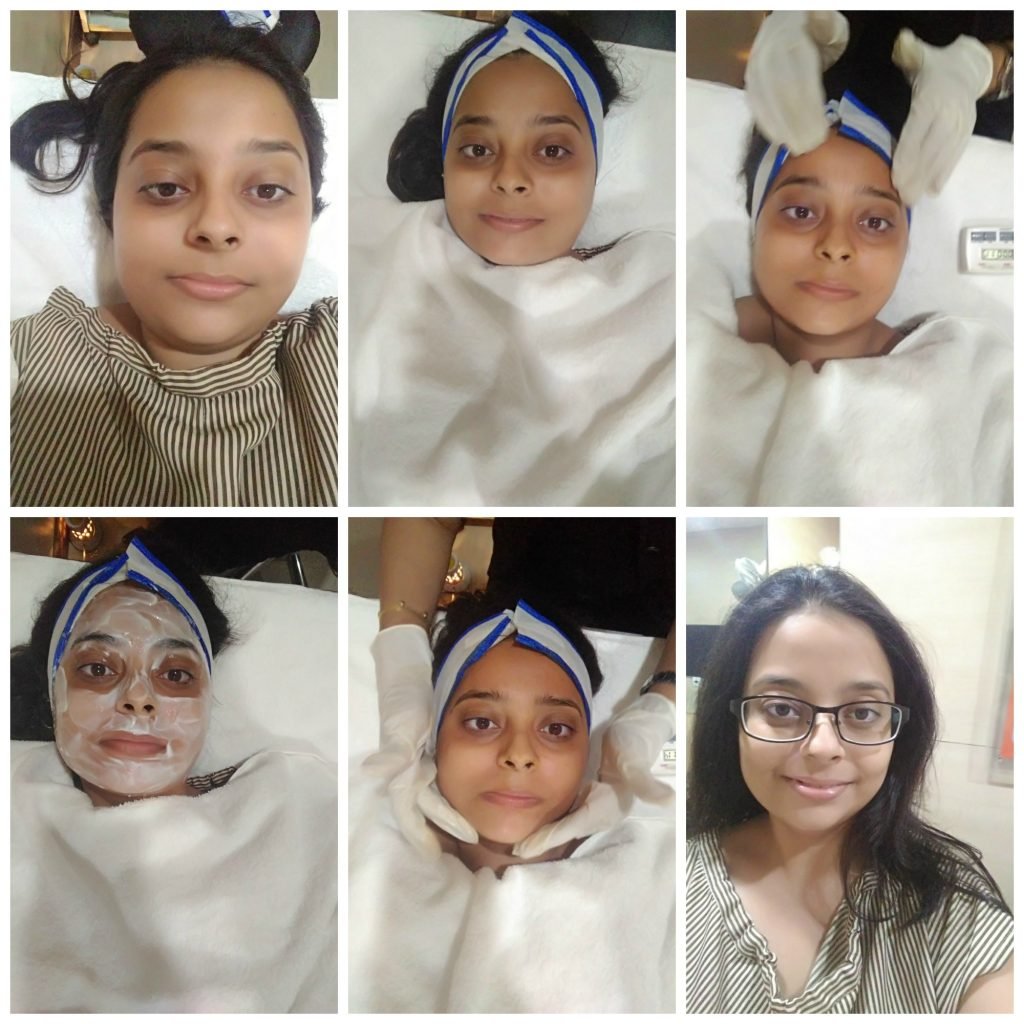 I loved both the treatments by the VLCC team at Worli and I would like to extend my gratitude to them for pampering me. My skin feels so much better and my dark circles have drastically reduced after the Instant WOW Kit treatment. Do you have any questions about any of them? Feel free to ask me anything in the comments below 🙂
About VLCC Group
Founded by Mrs.Vandana Luthra as a beauty and slimming services centre in 1989, VLCC is today widely recognized for its comprehensive portfolio of beauty and wellness products and services and also enjoys a high level of consumer trust. The VLCC Group's operations currently span 330 locations in over 150 cities and 14 countries across South Asia, South East Asia, the GCC Region and East Africa. This includes UAE, Saudi Arabia, Oman, Bahrain, Qatar, Kuwait, Kenya, India, Sri Lanka, Bangladesh, Nepal, Malaysia, Singapore and Thailand.