Hi everybody
As somebody who is sitting in front of her laptop for a better part of the day and spending the remaining travelling to remote corners of Maharashtra, eye care is essential for me. I have been wearing spectacles with a high power from a very young age and have always been extra careful when it comes to taking care of my eyes. Dryness in the eyes and irritation are the two issues that I face and that is why; today I would like to talk to you about ITIS Plus Care, which is a herbal nutritional eye care drops.
About ITIS Plus Care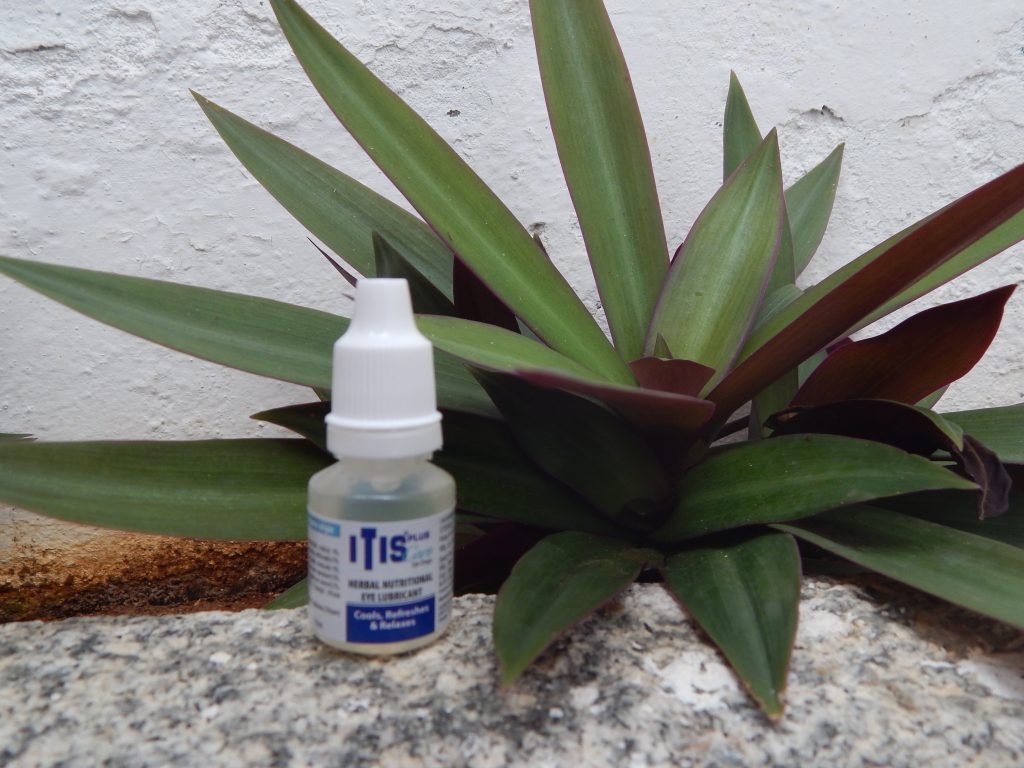 ITIS is a sterile, isotonic Hydroxy Propyl Methyl Cellulose (HPMC) 0.3% containing Poly-Herbal Formulation to be used as therapeutic Eye Lubricant. It is designed to protect against eyestrain and Tear Film loss by keeping eyes moist and nourished. The eye care drops are enriched with 11 organic herbal actives and extracts. This new eye drop is a unique blend of a Poly-Herbal formulation and the polymer, Hydroxy Propyl Methyl Cellulose (HPMC) used in artificial tears to achieve their prolonged residence time on the ocular surface.
Ingredients
The herbal ingredients of the eye care drops include Honey, Gulabjal, Haridra, Nimba, Vibhitaki, Amalaki, Rasount, Haritaki, Mamira, Tulsi Patra, Pudina, Kapoor, Chandan, Bhringraja to name a few.
Price: Rs. 94 for 10ml
My review of ITIS Plus Eye Care Drops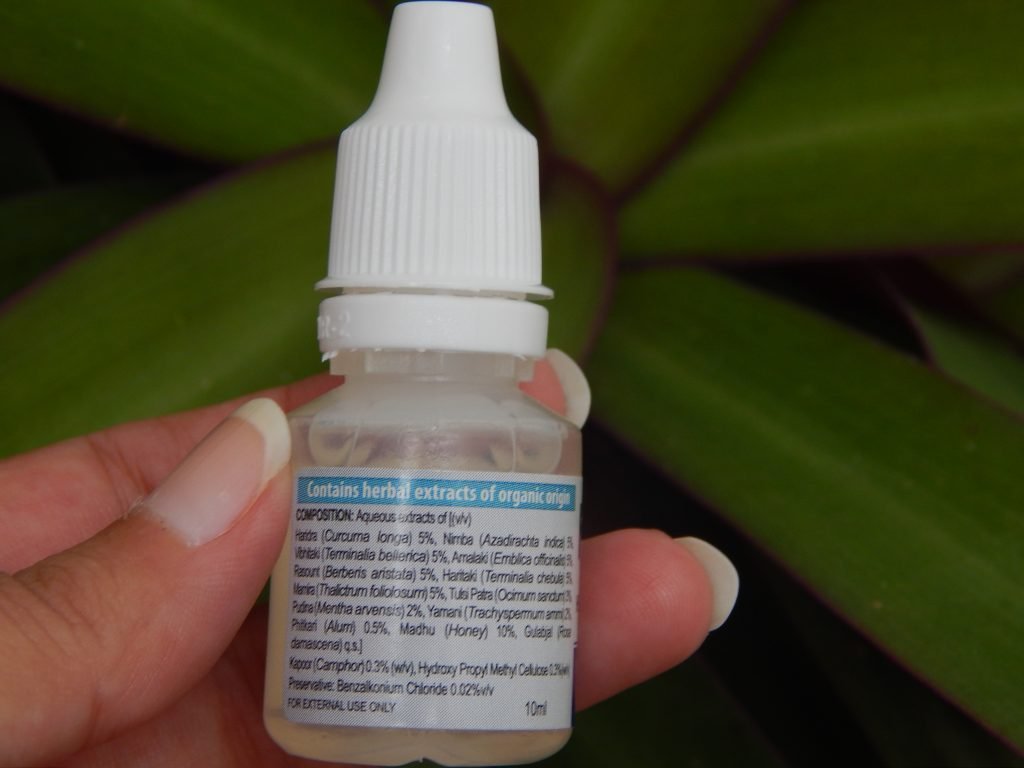 Eye fatigue, dryness, irritation, itchiness, infection, swollen eyelid, burning sensation and grittiness are some of the many eye problems that I face living in a Metro.  I am trying to move away from chemical laden products and am always on the lookout for organic and herbal remedies to problems. They say, that the best remedy for itchiness and dryness of the eyes is water and it may be true most of the times. But, there are exceptions to this rule of course and during those times I use ITIS Plus Care. As a herbal nutritional eye lubricant, ITIS Plus Eye Care Drops is a powerful antibacterial, non-irritating sterile solution, protecting against Tear Film loss, while relieving dry, irritated eyes.
It comes in a small plastic bottle and you can easily slip it into your wallet for day to day use. What I generally prefer to do is wash my eyes with water first, dab it lightly with a towel and then use ITIS. For the next 20 minutes I stay away from my cell phone and laptop and allow my eyes to relax for a bit before I get to work. I love the fact that uses ingredients like Tulsi (Basil) and Gulabjal (Rosewater) which are traditionally considered to be very soothing.
It has worked well for me all these days and it is a must-carry-everyday-to-work product for me.
I hope you enjoyed reading the review. Do let me know if you have any further queries and I will be happy to answer them. J
Please note: I was provided this product as a PR sample; my review is honest as always.