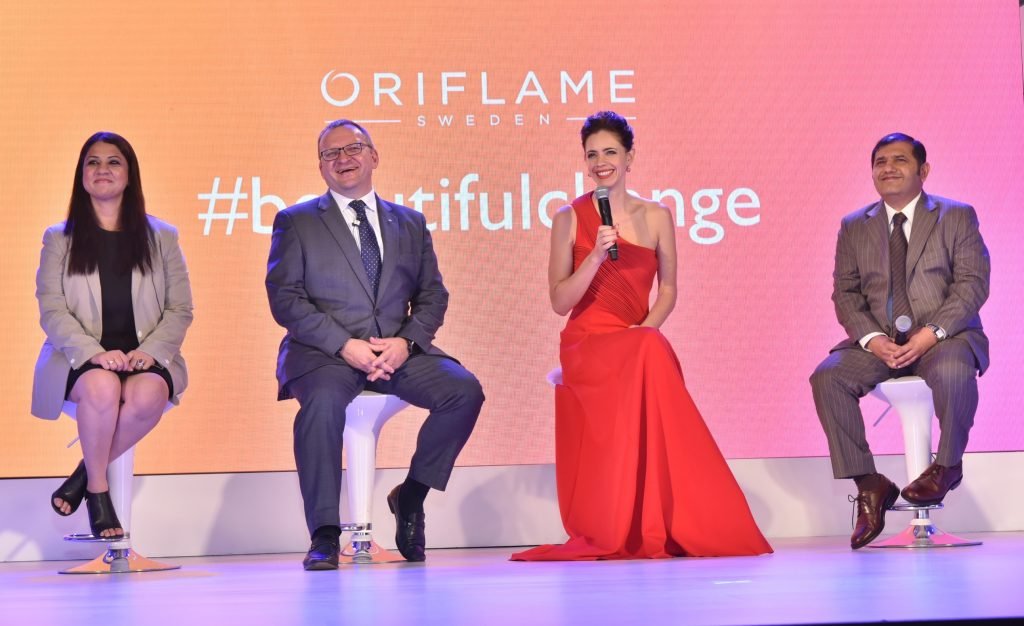 Being a part of the development sector, I always appreciate it when brands take up the initiative to make a difference in the world. Sustainability and creating employment opportunities for people are something Oriflame has always been famous for. On their 50th Anniversary, Oriflame wanted to showcase their work and build awareness around their strong legacy and ambition for the future by roping in National Award-winning actress Kalki Koechlin as Oriflame's brand ambassador to launch the much-awaited campaign, "A Beautiful Change". Oriflame believes that everyone can make a beautiful change in this world.
Mumbai bloggers were invited to an exclusive meet to understand Oriflame's initiative better and also to meet the lovely actress.
I am happy to report that from creating opportunities for people to improve their lives to giving back to local communities and nature, Oriflame has strengthened its position as an environment-friendly and sustainable company. Much of the brand's vital philosophies are reflected via its many social and environmental policies. Oriflame aims to reduce carbon emissions by 50% by 2020. It has collaborated with the RFA to source 100% of its paper and packaging requirements from credible certified sources by 2020. Oriflame is also the first cosmetics company purchasing GreenPalm credits for 100% palm oil usage. All these initiatives push the brand closer to its goal of sustainability in bringing about a beautiful change in the world.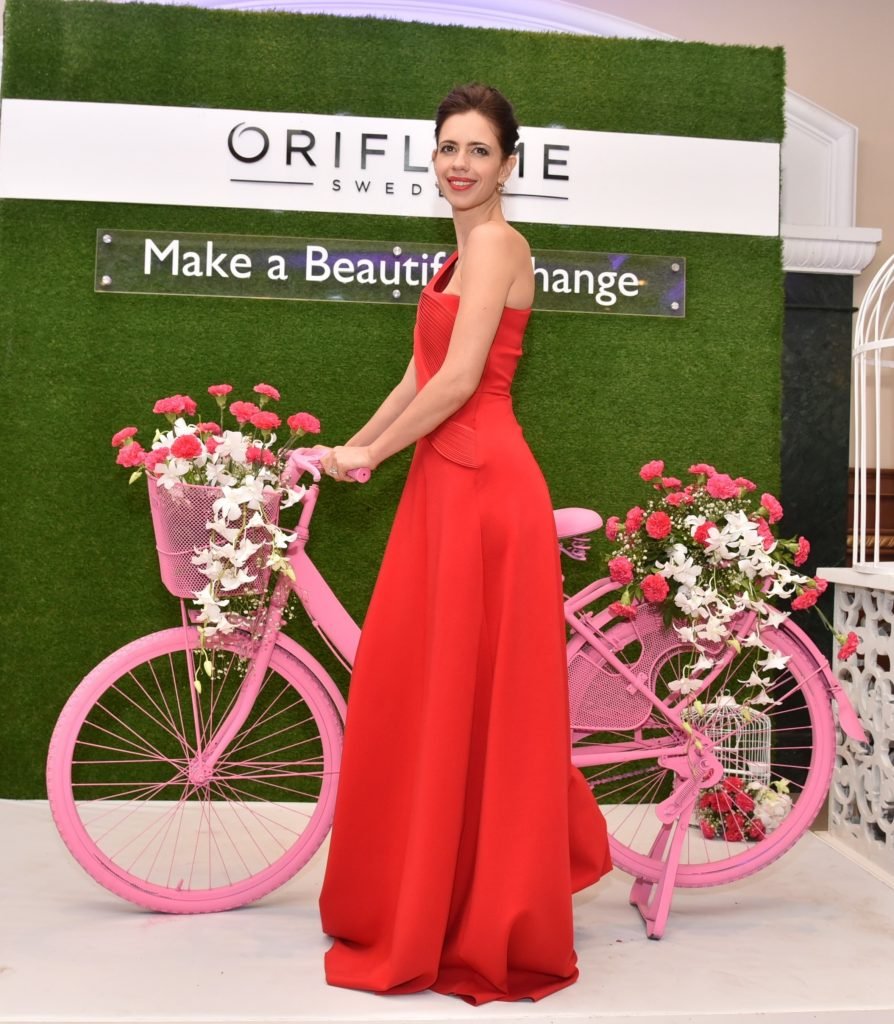 With its core beliefs of empowerment and sustainability, I say Kalki Koechlin is the perfect face for Oriflame India.
Mr. Sergei Kanashin, SVP and Head of South Asia & MD India at Oriflame said, "Being one of the fastest growing cosmetic companies in the world, we believe that beauty is beyond looks but it's the way one acts. While our eviewoducts bring beauty and wellbeing into the lives of consumers, they are also manufactured in a way that they don't harm nature and the environment. We welcome Kalki in the Oriflame family and we look forward to a fruitful association with her."
About Oriflame
Founded in 1967, Oriflame is a beauty company selling direct in more than 60 countries. Its wide portfolio of Swedish, nature-inspired, innovative beauty products is marketed through approximately 3 million independent Oriflame Consultants. Respect for people and nature underlies Oriflame's operating principles and is reflected in its social and environmental policies. Oriflame supports numerous charities worldwide and is a Co-founder of the World Childhood Foundation. Oriflame Cosmetics is listed on the Nasdaq OMX Nordic Exchange.
Let's all raise a toast to Oriflame and I hope they continue impacting lives across the world.