Mumbai autorickshaw drivers are badass, funny and kind all rolled into one. I love the fact that many of them make an effort to truly represent themselves through their autos. I have been involved in many autorickshaw chases where I have tried to capture something rib-tickling, cute, funny or complete bizarre written on them. My two years of hard work have culminated to this post. Here's presenting 27 badass autos from Mumbai (and one from Delhi).
Auto 1

Roughly translated it says,
Go fast as you want, 
I will take you to your destination
If I doze off while driving
I will introduce you to God
(I am not the world's best translator and it sounds much better in Hindi)
Auto 2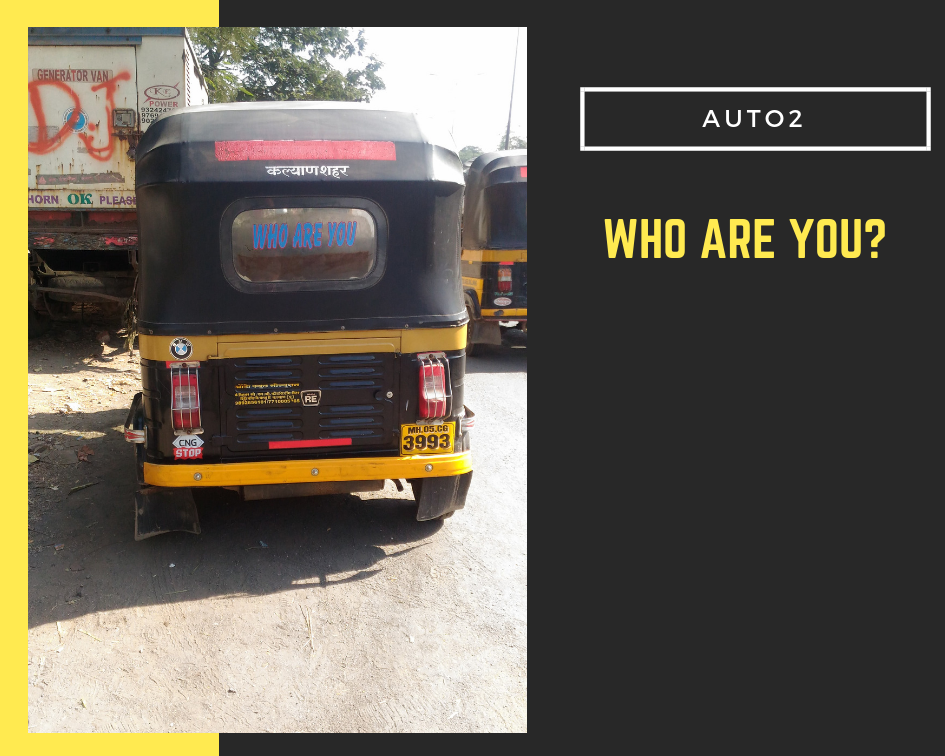 Came across this auto at Kalyan a year ago right when I was confused about what I wanted to do with my life.
Auto 3
Auto 4
One of the autorickshaw drives I remember vividly. This man spoke beautiful Hindi 🙂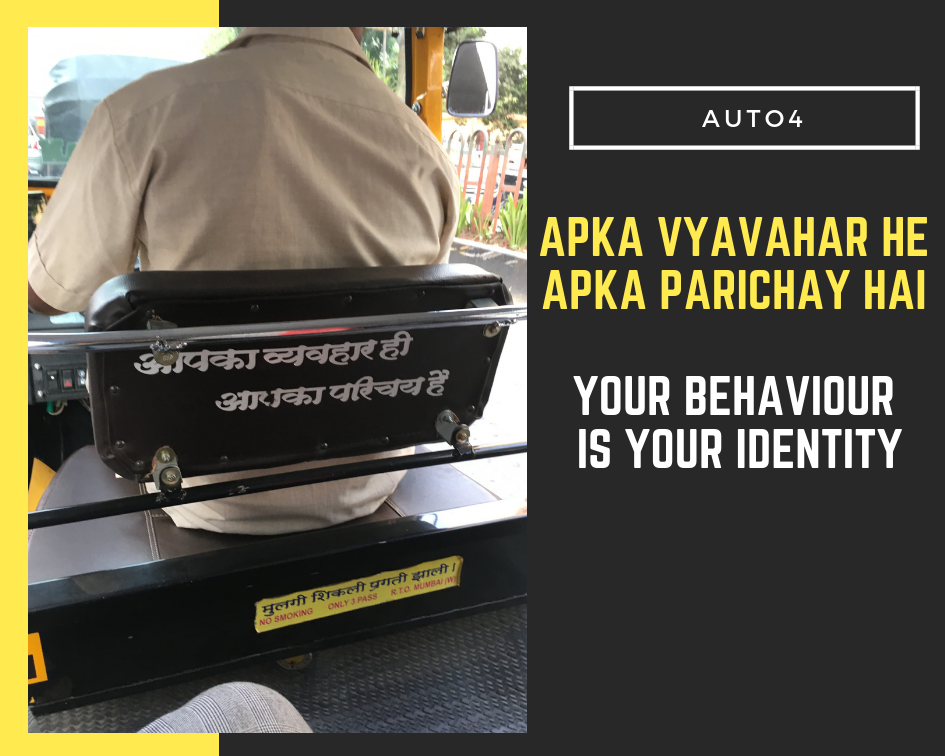 Auto 5

Auto 6
Auto 7
Auto 8
Auto 9
Auto 10
Auto 12
Auto 13
Auto 14
Auto 15

Auto 16
Auto 17 (from Delhi!)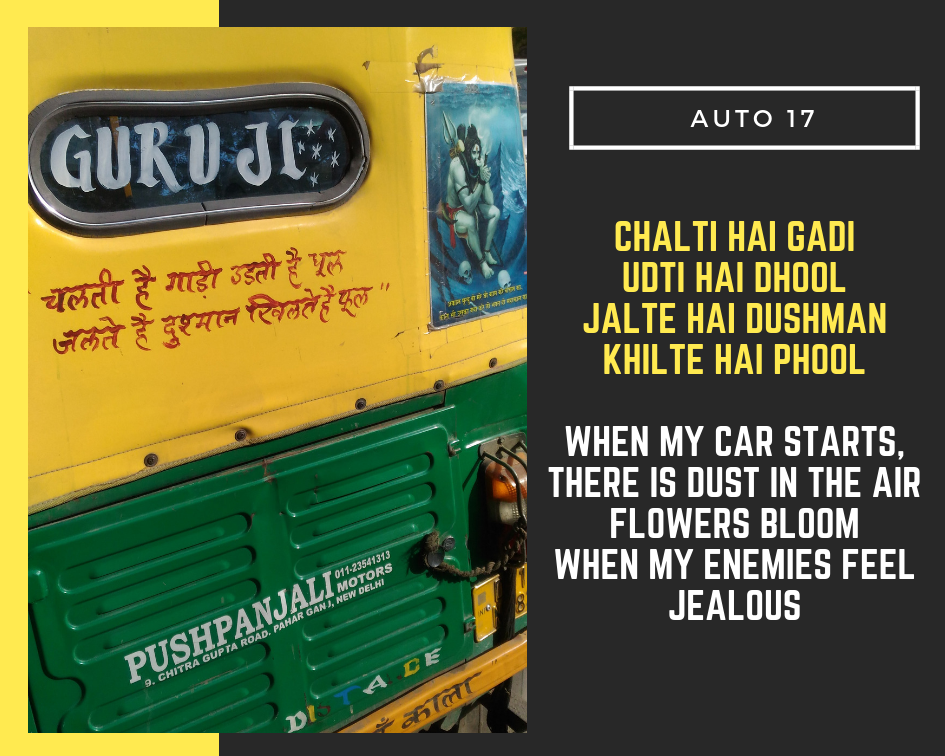 Auto 18
Auto 19
Auto 20
Auto 21
Auto 22
Auto 23
Auto 24
Auto 25
Auto 26

Auto 27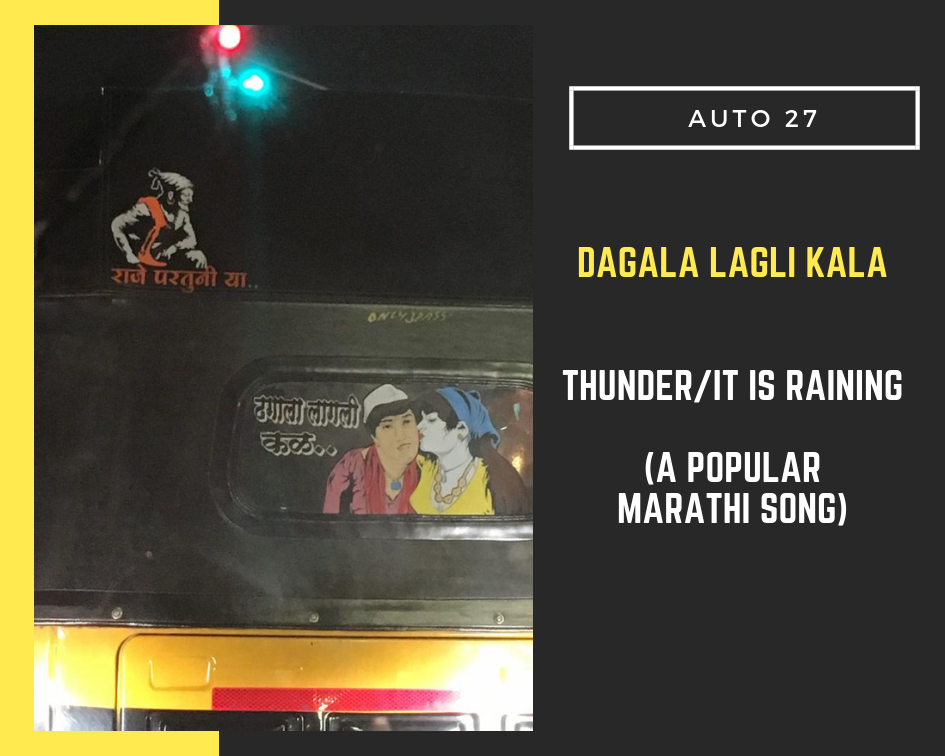 Auto 28
People ask me why do you love autorickshaws so much. It is simply the fact that it takes guts, intelligence and money to proudly display your thoughts on your vehicle. Every time I ride an autorickshaw, I learn something new. I have had brilliant conversations with so many different drivers and was once even the first customer of a brand new auto rickshaw. I have met people who have helped me out when it was raining heavily to go out of their way and drop me to my destination, kindly say "koi baat nahi" when I did not have enough money for my fare and bought me a cutting chai just because felt like.
I have discussed politics, my job, dreams, and aspirations and have listened to stories of an era gone by where Mumbai was Bombay. I am truly, madly and unconditionally in love with autorickshaws and the chutzpah of the mandy drivers I have met. I respect them for their service of dealing with angry customers, heavy traffic and yet they keep doing their work of taking us to our destinations safely.
Hope you enjoyed the post 🙂
P.S. All the photographs were clicked on my battered Asus Zenfone Laser 2. There are so many more that didn't make the cut because the images were too blurred. I plan to do a post on Badass Taxi drivers, too. Would you like to read it? 🙂
P.P.S. Please be kind if my translations are not up to the mark