I go through these phases every now on and then. For a few weeks, I become a Zombie and don't really care about how I look. My hair is all messy, I have hairy arms and my pretty eyebrows threaten to become one ugly unibrow. I generally come out of my funk soon enough and then rush to my nearest salon for a pampering session. But you know that the problem with that is? I end up with the same person doing my hair, nails and brows. No matter how much I spend, my regular salon guy thinks that he has perfected my look and I should stay safe and stick to it. I disagree! I mean beauty trends change every day. Not all of them may suit me, but I would like to have the option to experiment every now and then. This is where Zooty comes in.
What is Zooty's philosophy?
In a world with constantly changing beauty trends, styles and technology, it is getting increasingly difficult to keep up. Which style should you adapt to? Will this current trend suit your style? Should you let that hair streaking trend just pass you by? Which salon will give you that latest cut you loved on your friends new DP? And where can you get that amazing new Spa treatment that everyone's been raving about on Facebook? Good questions all! The need of the hour is a one-stop shop that will tell you all about the latest trends and find you the perfect salon or spa that suits your style and stands true to all your criteria. Presenting Zooty – the new beauty app that can solve all your beauty salon and spa woes. Zooty – India's largest salon/spa discovery and booking service, is the first online aggregator in the Indian Beauty industry that connects more than 6000 + salons and spas in India. Zooty demystifies beauty and bridges the gap between service providers and beauty connoisseurs.
Pretty cool right? I couldn't take their word for granted though. So, I decided to download the app on my phone, browse through what they had to offer and then made an appointment myself. Here are my top 5 reasons for falling in love them:
It showers you with discounts
Salons registered on Zooty give discounts almost up to 50% on certain days and during certain hours on all or select services. I love a good discount and if I can save some cash simply by making a booking during the happy hours, then why not?
If availing happy hours is not possible for you, they also have amazing packages across all categories. Toni & Guy in Bandra is offering hair spa up to waist for just Rs. 999. I swear my eyes popped out and my heart started beating a little faster on reading this.
Book the Look
I am someone who ends up getting the same boring look every single time just because my hairdresser is too careful and refuses to experiment. Through book the look, you can browse through different hairstyles for different hair lengths and go to the salon that will create for you. It doesn't get better than this!
Options options options
Zooty has tonnes of options no matter where you live. Before making my appointment, I browsed and compared all the beauty services offered in my locality, went through the price options and then made a decision.
Thanks to Zooty I am no longer at the mercy of my stylist who advocates trends that she thinks are the best. I have the power of making my own choice!
Deals and Cashback
I have already told you about the amazing discounts they offer but over and above that, they also give cash back, free movie tickets and referral bonuses. I love a good discount, but a discount with a cashback or a prize makes puts me on cloud 9.
When I made my booking at Mookh Salons last week, I got a 5% cashback. Cool right?
I love using it
Zooty does not take up much space on my phone, is user-friendly and allows me to browse and navigate easily through various inbuilt features.
A feature that is useful for me is that it remembers my favourite stylist by keeping a track of my previous bookings so that I can book a repeat appointment with just a click.  It has no hidden fees/ taxes and I can go cashless by paying for my beauty treatment up front.
For my appointment, I just turned up with my cell phone and nothing else. First, I was waxed, tweezed and threaded and was finally pampered with a face clean up, a maincure and pedicure. 3 hours well spent 🙂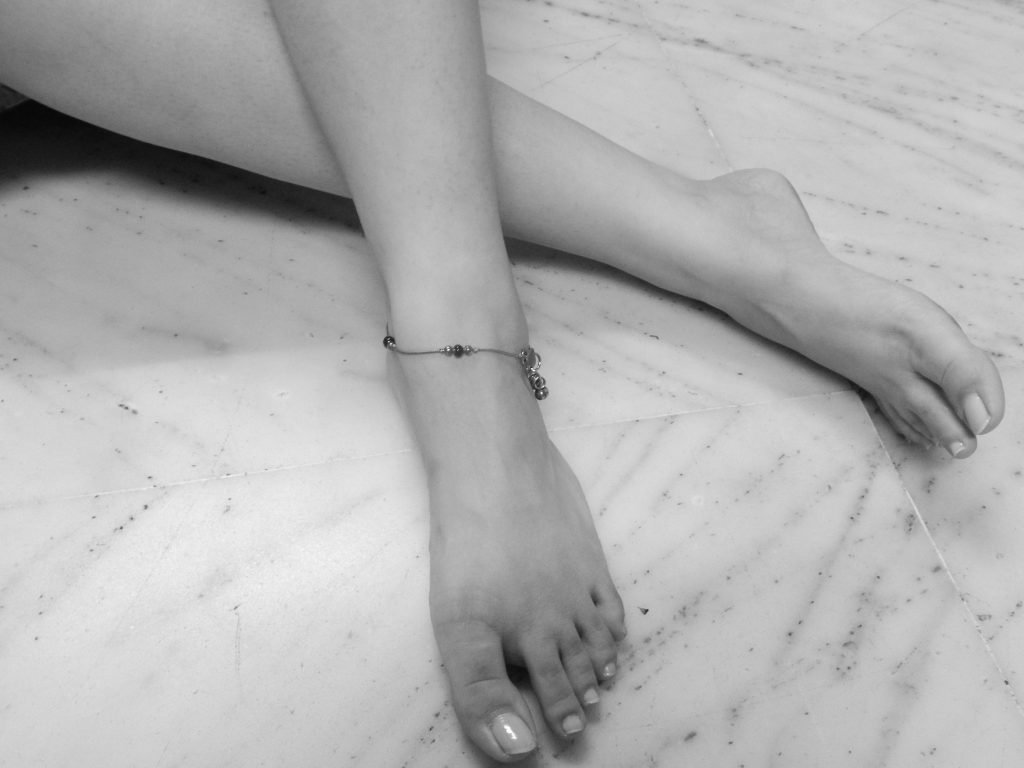 So did I convince you about Zooty's awesomeness? Experience Zooty by downloading it today!
Please note that I was given a gift voucher by Zooty to avail the services.