Hey everybody,
First of all, I would like to thank you for sticking around with me in the last one month as Munni of all Trades was going through massive changes. We shifted to WordPress, bought a domain and got the blog redesigned. It is not a 100% ready yet but we are working on it.
Being so caught up in learning WordPress (a daunting task in its own right), I feel I have neglected the blog a little. But now I am back and I am back with something really exciting ☺
If you read my previous posts, you must have seen that recently attended the press meet for BeYu cosmetics and had a great time testing out their wide range of products. One of my favourites was the BeYu Cashmere Lip Color Matt which is a deep red shade. I have been using it on and off in the last couple of weeks and now I think I can review it for you.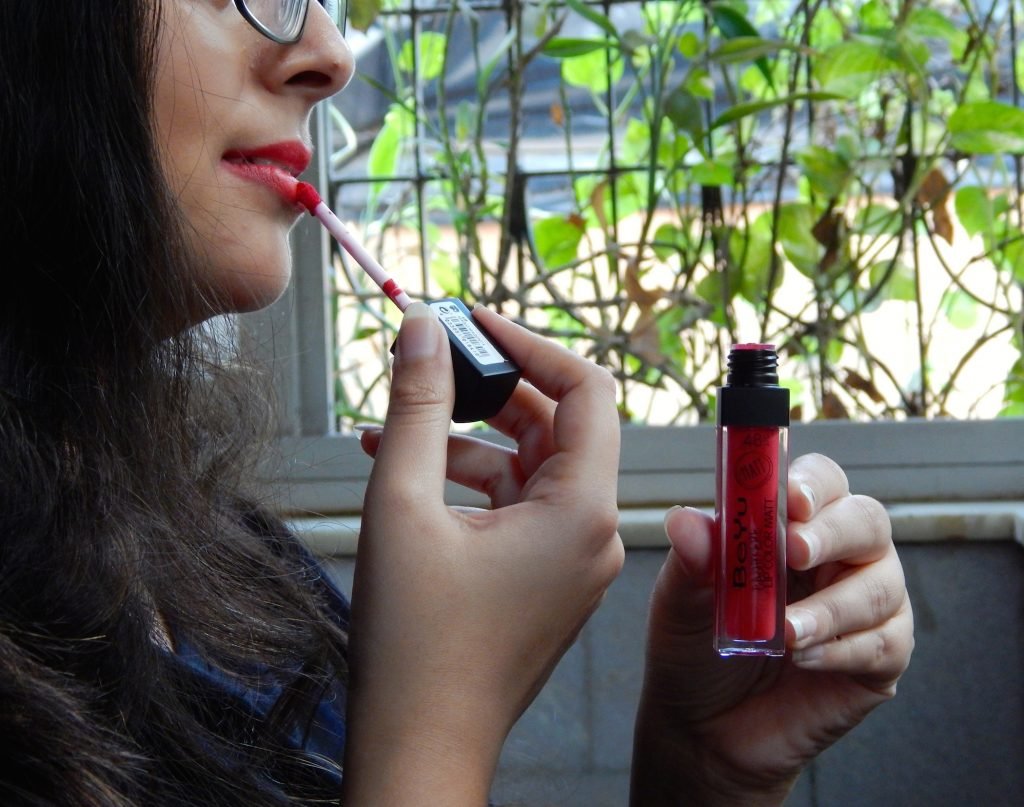 [Read more…] about BeYu Cashmere Lip Color Matt Magic Magenta: Review and Swatches