Hey everybody,
First of all, I would like to thank you for sticking around with me in the last one month as Munni of all Trades was going through massive changes. We shifted to WordPress, bought a domain and got the blog redesigned. It is not a 100% ready yet but we are working on it.
Being so caught up in learning WordPress (a daunting task in its own right), I feel I have neglected the blog a little. But now I am back and I am back with something really exciting ☺
If you read my previous posts, you must have seen that recently attended the press meet for BeYu cosmetics and had a great time testing out their wide range of products. One of my favourites was the BeYu Cashmere Lip Color Matt which is a deep red shade. I have been using it on and off in the last couple of weeks and now I think I can review it for you.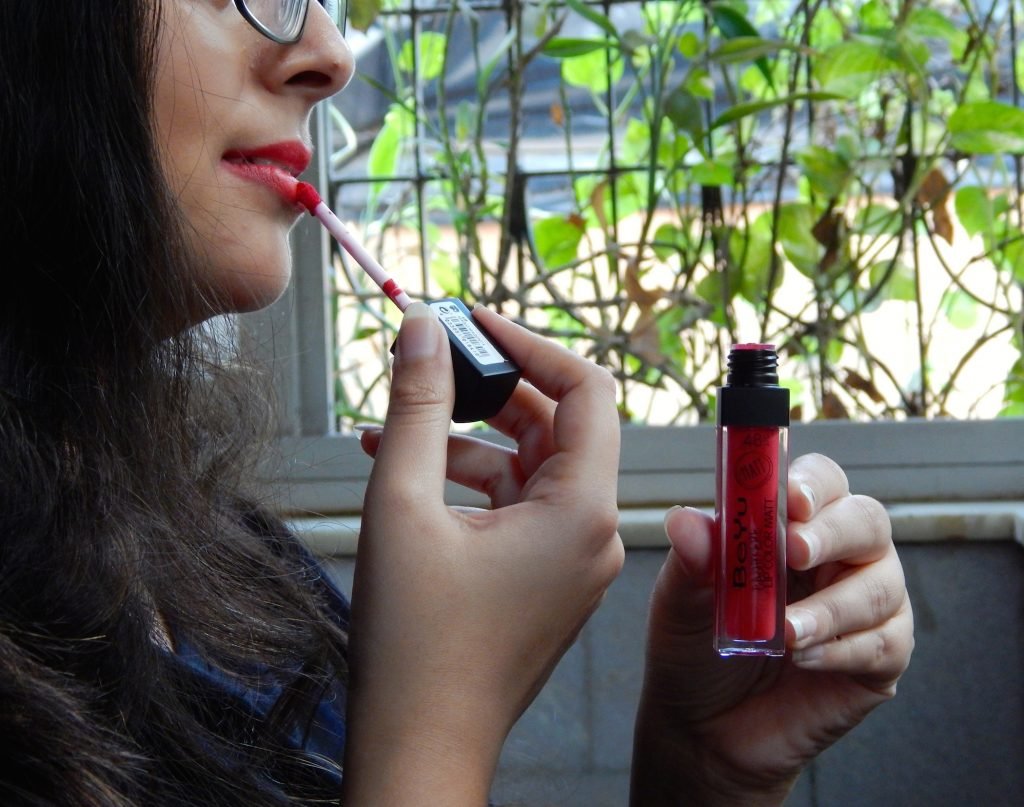 Ingredients and Price
Sadly, the list of ingredients is not printed on the Lip Color and we cannot update you about the price because the product is yet to be launched. However, all BeYu products are dermatologically certified, are suitable for sensitive skin, are cruelty free and organic.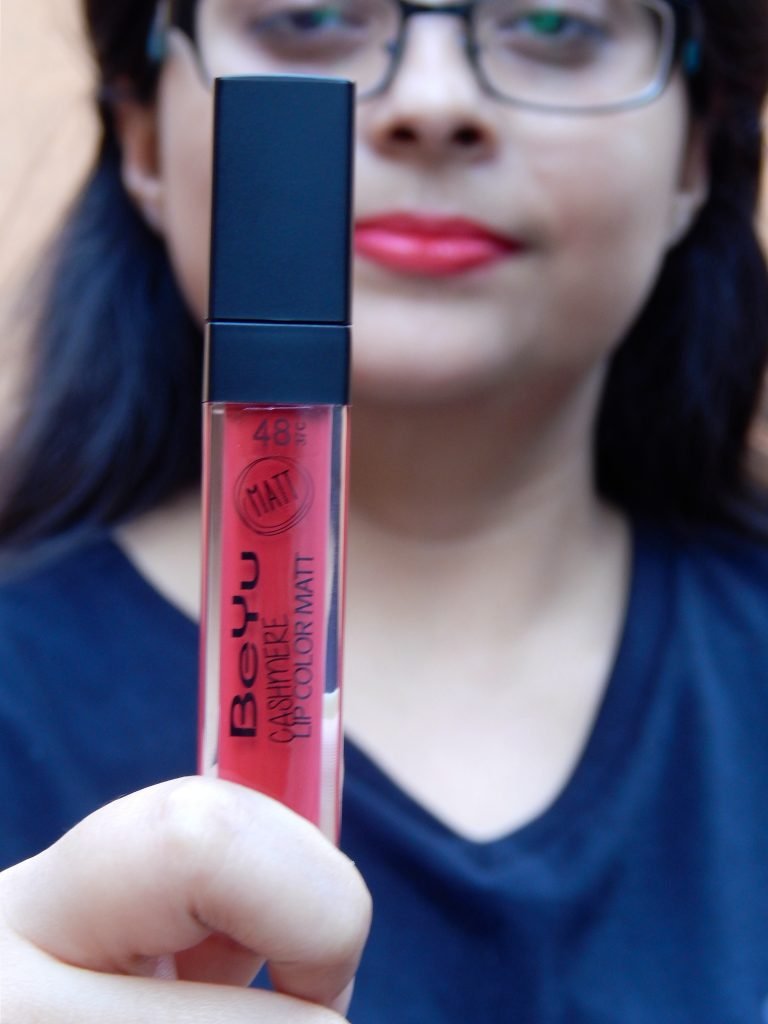 Swatch
The Cashmere Lip Color Matt is wonderfully pigmented and it is as matt as it can get. I loved its texture and feel on my lips; it does not feel too heavy but at the same time keeps lips hydrated, too.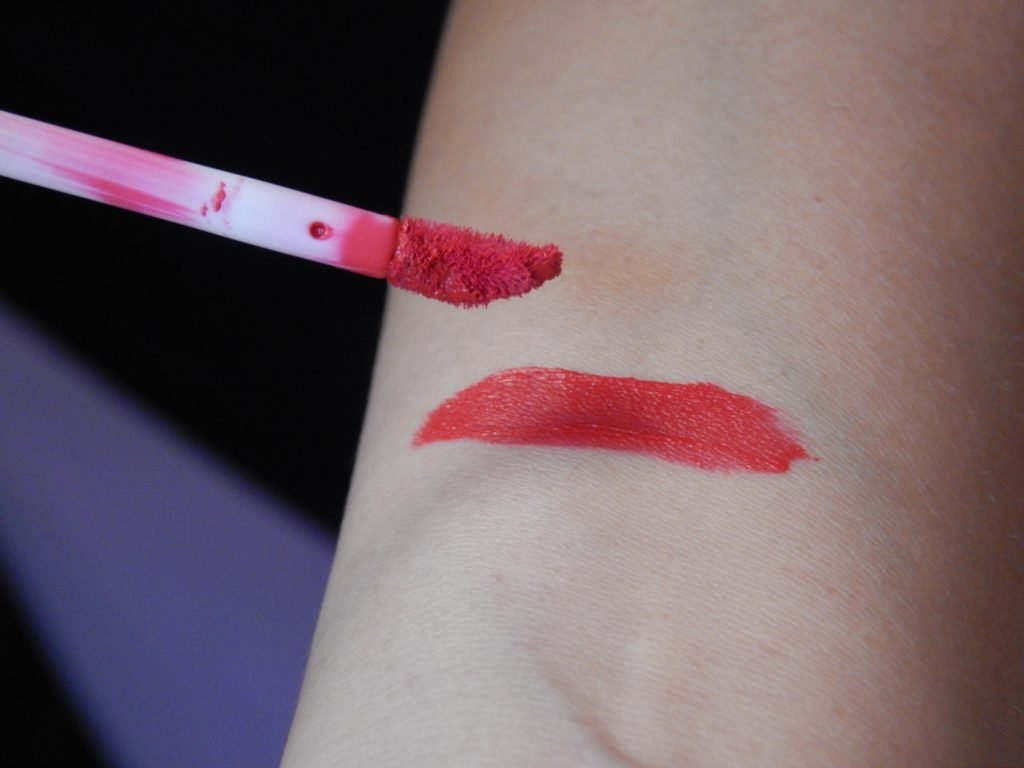 My Review
BeYu's Cashmere Lip Color in Magnetic Magenta is such a beautiful shade. I have worn no make up at all besides the lip color and it just lights up my face. I love it! I have worn the shade for about 6 hours maximum for an event and it faded only slightly after I had my meals. A light touch up was all that was required to after a couple of hours.
Since the colour is so pigmented it tends to stain your lips. For example, when I was trying it for just an hour or so and then tried to wipe it off, it took a considerable amount of time to completely get it off. I would definitely recommend using make up remover wipes or my favourite, Vaseline, to remove it completely.
The best thing about this Lip Color is that it is fragrance free and so lightweight. Its liquid formula is hydrating for the lips as compared to a regular lipstick and I loved using it.
Munni of all Trades recommends
If you love matt colours, then BeYu's Cashmere Lip Color Matt is definitely made for you. I am not sure of the pricing as of now, but I believe it will be competitive. The 3 major things I love about this lip color are:
It is matte, matte and matte
Fragrance free and thus suitable for sensitive skin
Lovely Pigmentation
Hope you enjoyed reading the review and stay tuned for more
*PR Sample, Review is honest as always