One of the most popular tourist destinations for Indians, London is brimming with tourists throughout the year. I bet your bucket list would include visiting places like Buckingham Palace, the Big Ben, the Tower of London, Madame Tussauds Museum, The London Eye… the list is endless. I decided to research a little and come up with some uncommon yet utterly delightful places that tourists must visit in London. Here's presenting 6 offbeat destinations in London!
1. The Magic Hour
An exclusive 100-minute magic show with the genius Tony Middleton 'Sonic' in a theatre setting showcase Victorian style magic, every tourist must experience once in their lifetime. Illusion, mind reading and sleight of hand are some of the many tricks that you will enjoy. Sonic has performed with artists like Gary Barlow and has also been a part of Penn and Teller- Fool us! You can opt for standard seating or opt for the Premium seating which will give you a front-row view to the master, a magic cocktail along with a full-colour program which you can take back with you as a souvenir.
2. The little known open market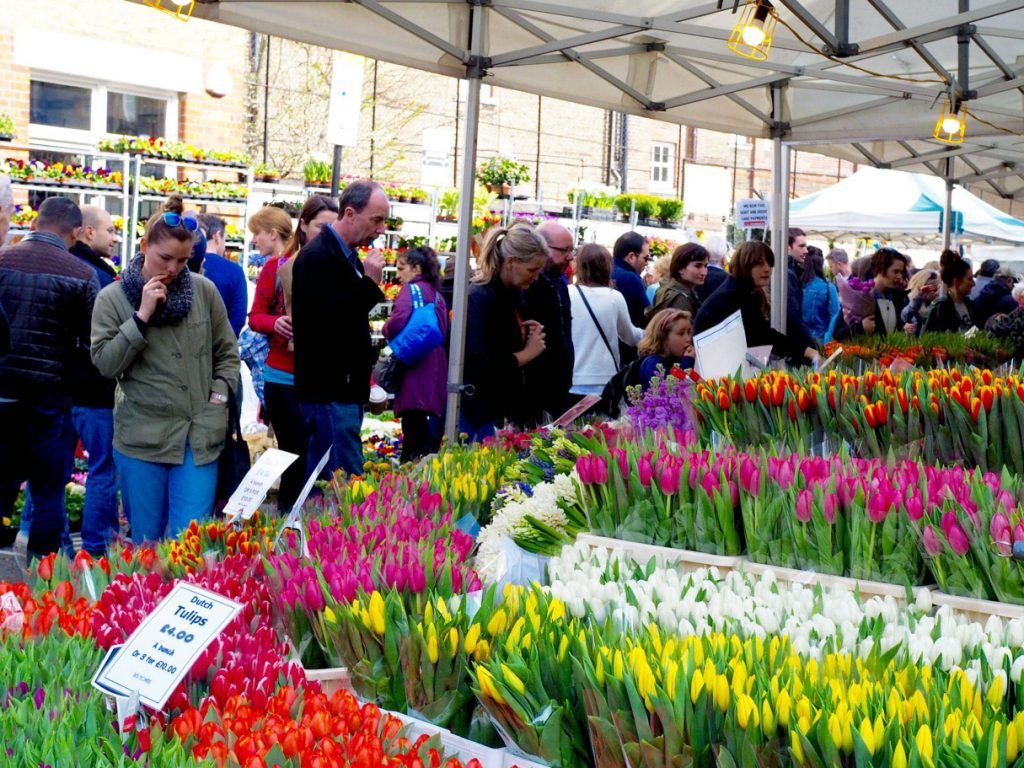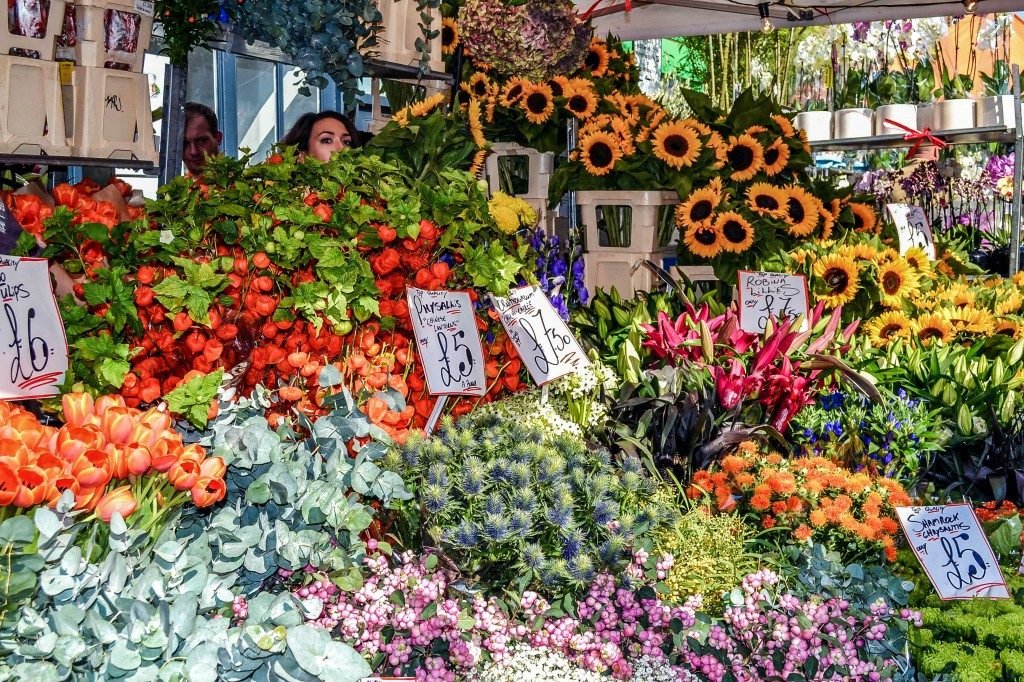 London has some brilliant open markets but a little-known gem is the Columbia Flower Market which is open only on Sundays. Flowers, foliage, and plants everywhere; you will be surprised to see the wide variety that is on display here. Once your eyes have feasted on the sight in front of them do explore the nearby alleys that have some cozy cafes and artisanal bakeries to satisfy your tummy. This certainly counts as being among the really offbeat destinations in London which is ideal for foodies as well as those with a green thumb 🙂
3. A romantic walk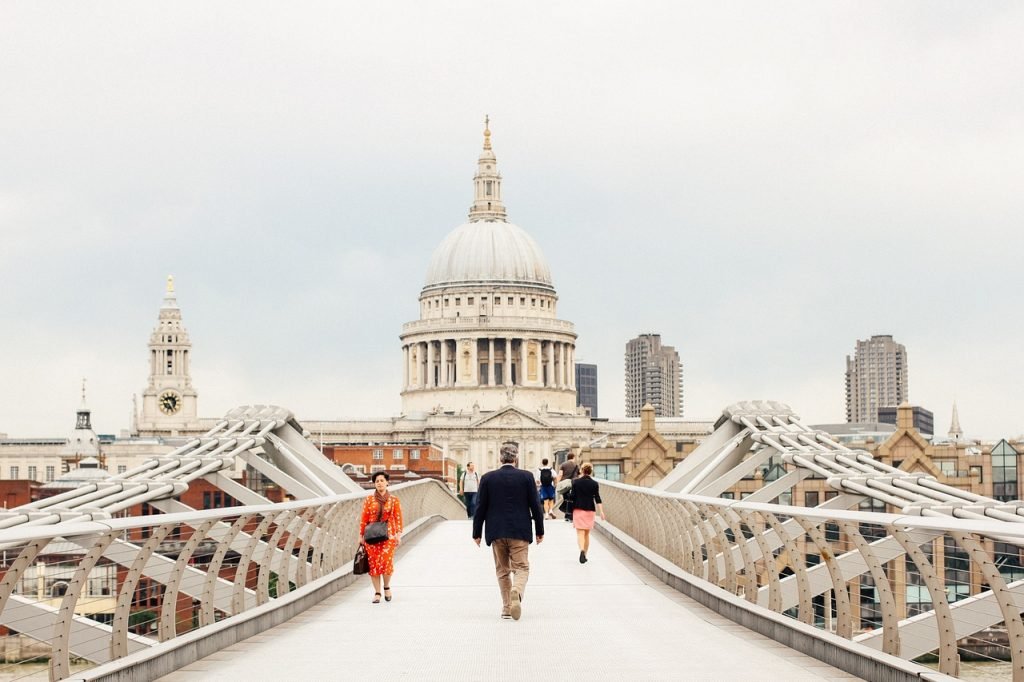 Ditch your touristy bus and start walking around London. Where might you ask? Anywhere I say. The city is best explored on foot and it will give you the opportunity to discover some marvelous pubs, restaurants, and shops. If you are looking for something romantic, why not walk around the Millenium Bridge during the evening and be amazed at the view in front of you. This is one of the 6 off beat destinations in London that everyone would love.
4. A garden dedicated to forgiveness
To err is human, to forgive is divine. London wants you to get rid of all your negative energy in its Japanese Roof Garden at the School of Oriental Studies. Beautiful plants, pebbles, artsy rocks, Kanji engravings and sand will help you unwind and let go of all anger.
5. Mini-London
      Mini London by New London Architecture
The New London Architecture has decided to gift tourists the magic of discovering the entire city through their miniature model. From Kings Cross to the London Docks and all the major landmarks, this model has scaled London to 1:1500 of its size. Don't forget, you can visit this display at Goodge Street only from Monday to Friday.
6. Stay like a Witch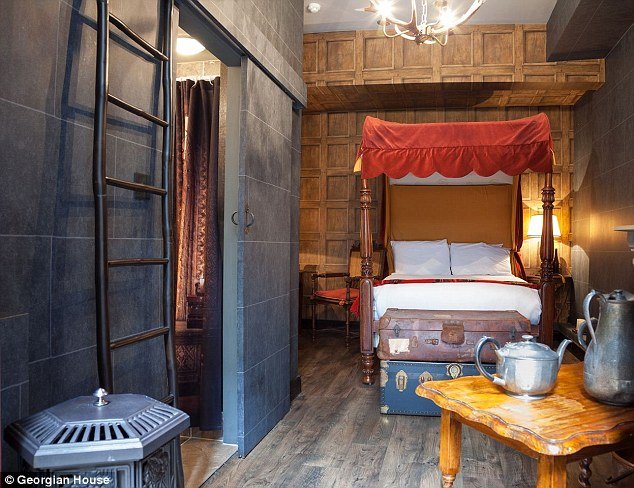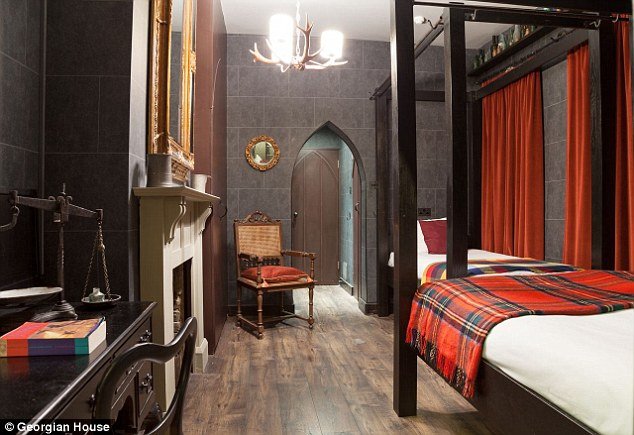 While the Warner Bros Studio Tour of the making of Harry Potter is a must-visit for any Potterhead, I bet a lot of you did now know about the Witch and Wizard Chambers at the Georgian House Hotel. Built in the 1851 by William Chinnery Mitchell, this house was converted into a 2-star bed and breakfast in 1987. Over the years, the Georgian House Hotel has been refurbished and it boasts of 5 stars and 63 bedrooms for its lovely guests.
They also have London's best-kept secret, Witch and Wizard chambers which have been thoughtfully curated with an eye for detail that only a true Potterhead can appreciate. The room is concealed behind a bookcase, with a mysterious feel, this room has stained glass windows, cauldrons, tapestries and other artefacts.
Quick tips if you want to visit 6 offbeat destinations in London
The weather in London is unpredictable but the best months to visit are April to July. It gets really cold in January so pack your woollens if you plan to be in the city.
Public transport in London has an off-peak time rate where you can get great discounts. Always travel in the non-peak hour
If you like to cycle, there are many places that will offer bikes for rent at a great price, Santander bicycle docks are particularly famous. London Hop-On, Hop-Off Bus Pass is the best if you wish to cover a lot of tourists places at a great price.
That's it from me guys, I hope you enjoyed reading about these 6 offbeat destinations in London. 🙂
Image source: 
https://www.london-unattached.com/
https://images.adsttc.com/
http://www.dailymail.co.uk