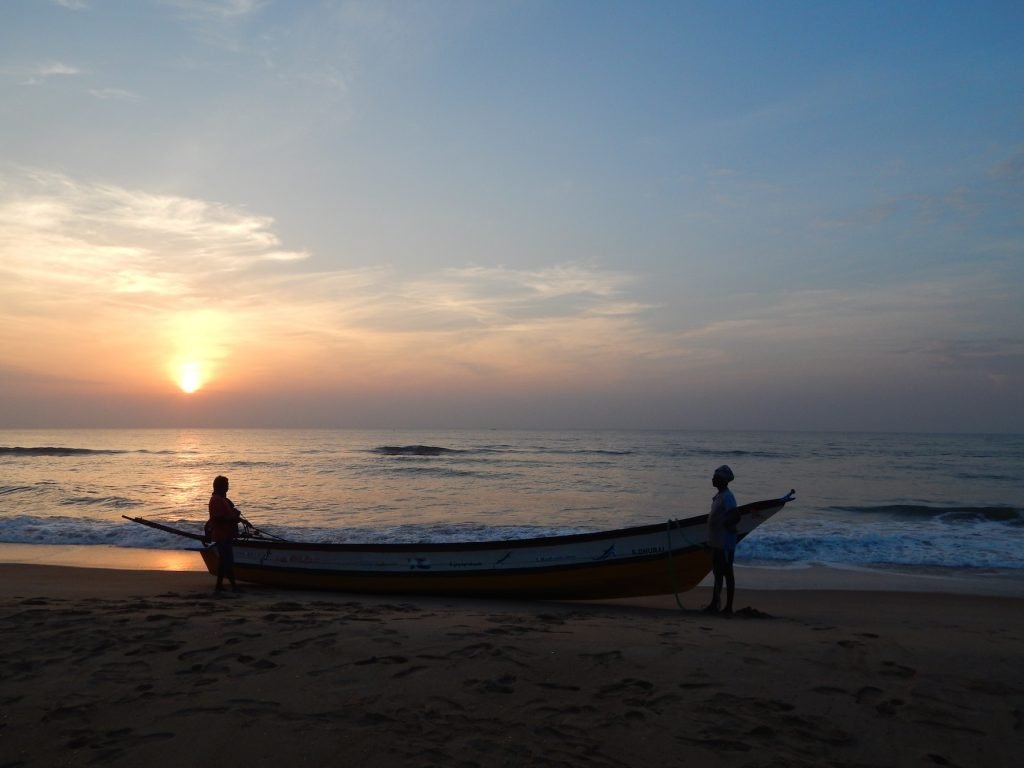 I love a good mystery and if that mystery involves a bit of history and a crazy catamaran ride then that is just extra rabdi on jalebi or icing on the cake, whatever you prefer. So, what was I going to unleash my inner Dora the explorer for? To traverse through rough seas and hunt for the Hidden Shore Temples of Mahabalipuram.
Let's go through its history shall we?
The Shore Temples of Mahabalipuram, which are listed as a World Heritage Site by UNESCO belong to the Pallava dynasty which flourished from 275 CE to 897 CE.
The Pallava kings were patrons of architecture and it was under the rule of King Narasimhavaram II that the Seven Pagodas (named by seafarers) or the Shore Temples were built. Built with granite rocks, the Shore temples are structurally similar to pyramids. It is 60 feet tall and has a 50 feet wide platform which forms it porch. The temple that currently exists is a combination of three shrines, the biggest of which is dedicated to Shiva and the remaining two are dedicated to Lord Vishnu and Lord Shiva. The temple has sculptures of Nandi all around the porch.
The carvings that adorn the outer wall are that of Krishna slaying the demon named Kesi, Lord Krishna dancing over the seven hooded serpent Kaliya and Lord Vishnu seated on Garuda, his vehicle. There is a miniature shrine in the Shore Temple which was discovered only in the 1990 whose construction is dated to King Narasimhavarman Mamalla's reign. An elliptical wall encloses it and the miniature shrine is also dedicated to Shiva. It has a sixteen-sided base which is carved from bedrock. The circular wall and superstructure are of structural type. There are lions depicted on the pilasters. It is reported as a unique single tiered temple and not seen in other temples of the Pallava period.
Where are these temples now?
All through these centuries the temples were submerged save for one. However, individuals testify that during the tsunami of 2004 at Chennai, these submerged Shore temples of Mahabalipuram were briefly visible when the water had receded. It was also reported that the tsunami exposed some ancient rock sculptures of lions, elephants, and peacocks that were used to decorate walls but these reports remain unverified.
According to a popular myth, the beauty of the Shore Temples created much envy amongst the Gods and they caused floods which submerged most of these temples.
So what was my quest?
To wade through treacherous waters in a catamaran, risking my life and return with great memories as well as photographs of the hidden Shore Temples of Mahabalipuram. With my life jacket on and my heart filled with equal parts excitement and fear, I sat in the catamaran. Let the quest begin!
Twenty minutes into the ride I started feeling a wave of nausea hit me; the waters were a little rough and all of us sititng in the catamaran were completely or partially drenched.
I was glad that I was carrying my waterproof camera bag or I am sure my camera and my phone wouldn't have survived.
And there I saw it! My first view of Shore Temple, which had managed to survive the test of time and were still visible to bravehearts who came looking for them.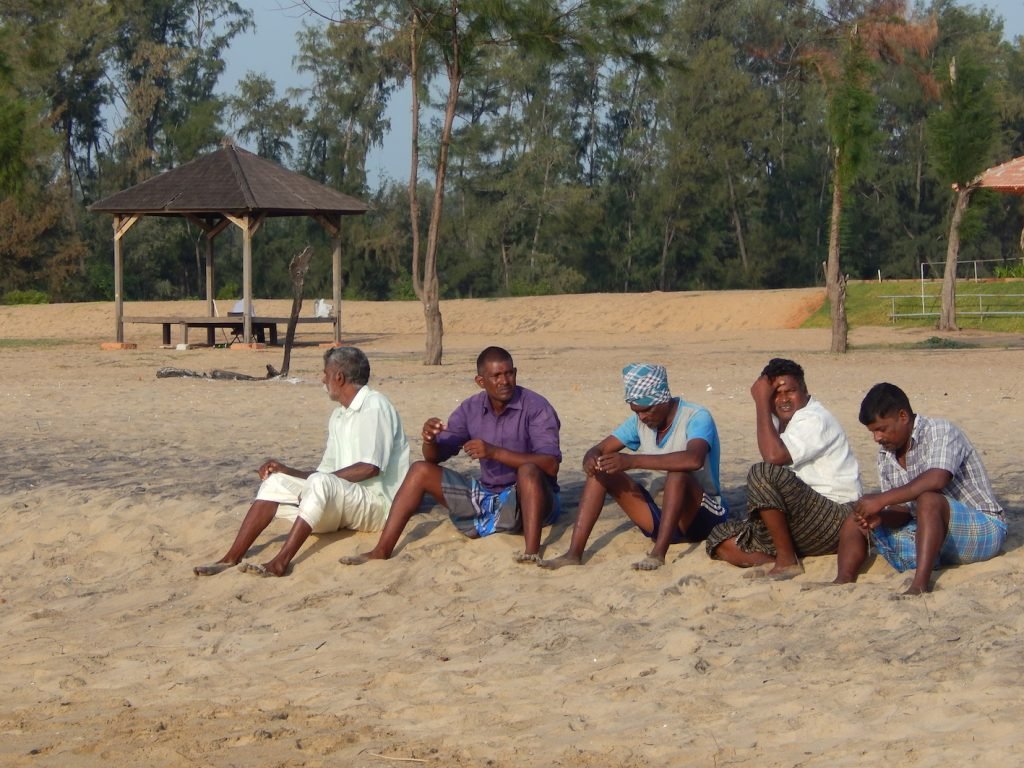 While most of us in the catamaran were barely able to hold our cameras still as we snapped our photographs one of the submerged Shore Temples of Mahabalipuram , our boatmen were standing with apparent ease; this was home for them.
We returned to our private beach where the Chariot Beach Resort staff were waiting for us with fresh towels, tea and snacks. After a light meal I was told that I could go for another ride if I wanted.
Of course I said yes! I think eating settled my stomach for a while and I was quite comfortable, the second time around. I was also used to the idea of sudden jerks which seemed scary during my first ride but were quite fun the second time around.
Some quick tips for you if you would like to attempt this quest yourself
Apply sunscreen! Mahabalipuram can get very hot
Don't carry heavy camera equipment; the waves will spray you with salty seawater suddenly and you would hate to get your camera wet
Carry sunglasses; with the sun in my eyes directly I was a little uncomfortable initially.
Wear comfortable clothes; shorts and tees with flip flops are the best
Eat a little if you have a queasy stomach like me but don't have a heavy breakfast
And the most important tip; ask the staff at Chariot Beach Resort to help you with the bookings! They will give you access to trustworthy locals and will make all the necessary arrangments at a great price to ensure you have a brilliant time. I can't be grateful enough to the Chariot Beach Resort Team for making all the necessary arrangements and ensuring that we were well taken care of.
P.S. Do you want to vacation at Chariot Beach Resorts like me and save money, too? Use my code Khush500 to avail a special discount of Value Rs.500/- over and above the Best Rates available on their official website.