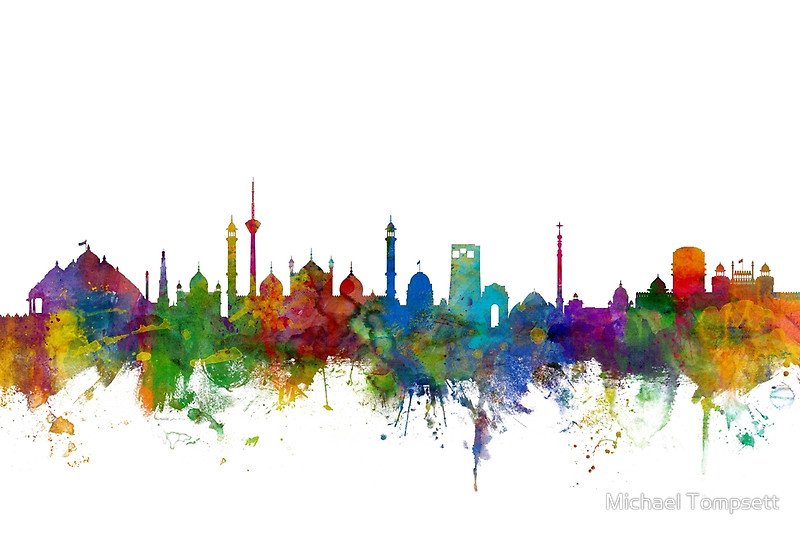 One unwritten rule about being a Mumbaikar is that you have to excessively criticize the capital city, Delhi. We will debate on whose street food is better (Delhi sadly wins :/), who has the better transport system (the Metro v.s. Local train debate is yet to be settled) and who has the most helpful people (Mumbai wins hands down)
The Mumbai Delhi rivalry is legendary and residents of both the cities like to boast about how their city is the best. I decided to take a neutral stance and visit the city myself to check out what the fuss was all about. I discovered some unique stories of change.
I think my ideal city should have the following:
-Helpful people
-Conscious citizens that are constantly working to make their lives and the environment better
-Beautiful places to relax and have fun
Simple criteria right? Let's see which ones Delhi fulfilled.
#CelebratingSuper Helpful people
I must say that we Mumbaikars are biased towards the rest of the country and it stems from the fact that we have the most helpful people in the world. There are countless instances where I was in a spot and random strangers have been unexpectedly kind to me.
I was in Kota when the demonetization was announced and that night I had taken the train to Delhi with just Rs. 400 in cash. I had to take a cab to my hotel, then to my workplace, eat food and so many other things. Unfortunately, I had also managed to block my card for 24 hours and I was scared.
What happened? A cab driver accepted a Rs. 500 note, dropped me safely to the hotel. Everywhere I went, people were positive, accepted app based payments and were generally helpful.
#CelebratingSuper Conscious citizens that are constantly working to improve the quality of their lives
I have put together some of the most heart warming and exciting initiatives of change by Delhites to improve the quality of life in their own city. Hope you enjoy my curated list 🙂
i) Did you know that the Delhi High Court Acting Chief Justice Gita Mittal has employed survivors of acid attack and a transgender person when they struggled to find jobs due to overwhelming discrimination?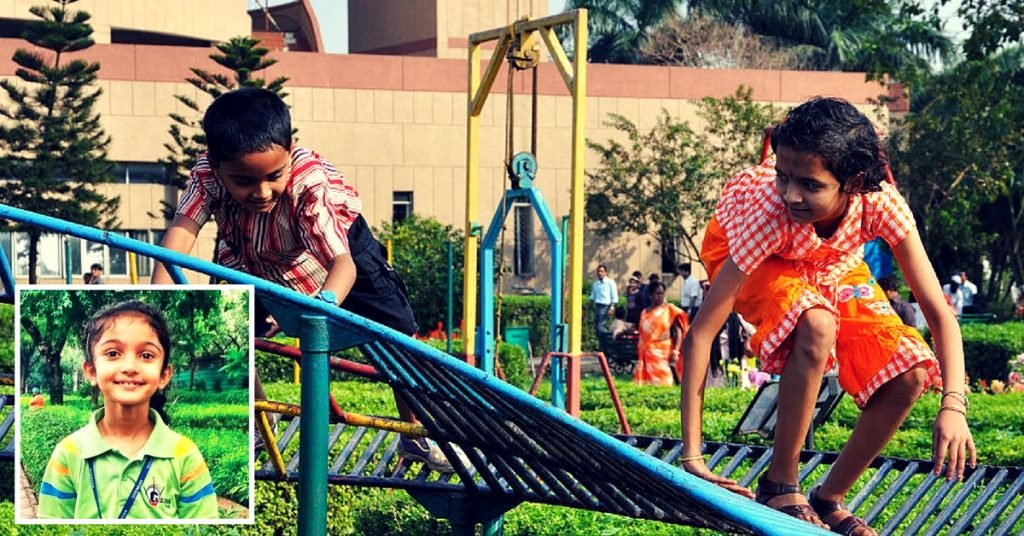 ii) A 7 year old, Navya Singh, petitioned the Delhi Development Authority to stop the demolition of a public park to construct a community hall and was successful. Her argument was simple; a community hall aka a concrete building was expensive as well as unnecessary seeing both children and adults alike enjoyed their neighborhood parks.
iii) Delhi citizens can enjoy free WiFi through the120 such hotspots across Delhi & NCR thanks to Vodafone which enables them to access a number of services besides using the service for regular entertainment, too. Definitely a unique initiative by a telecom company. 🙂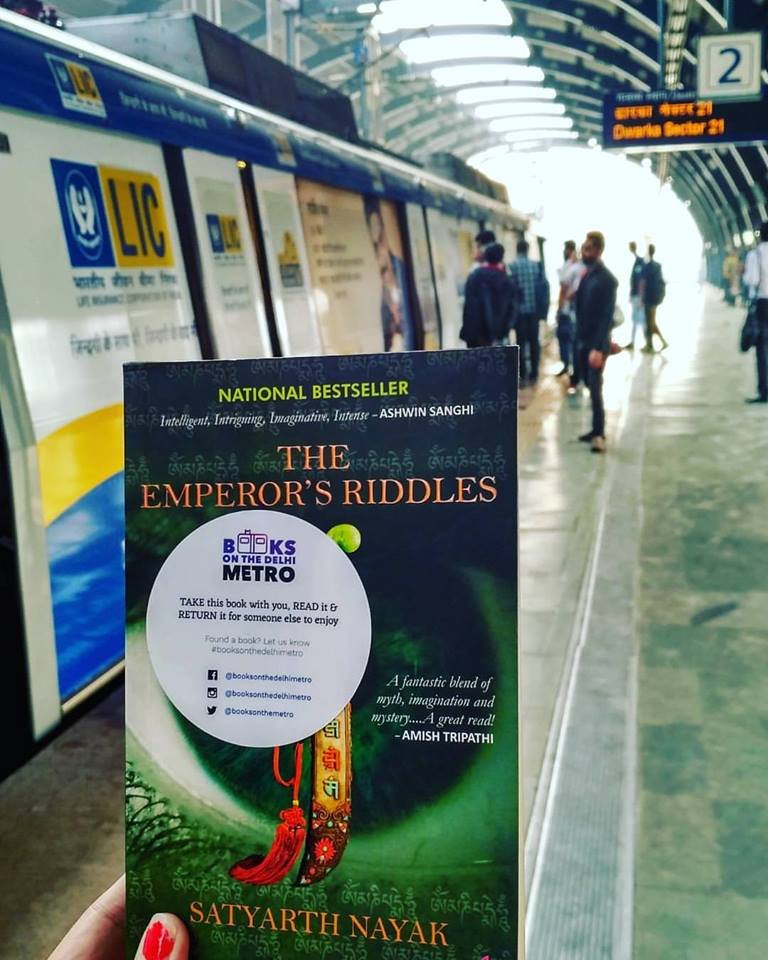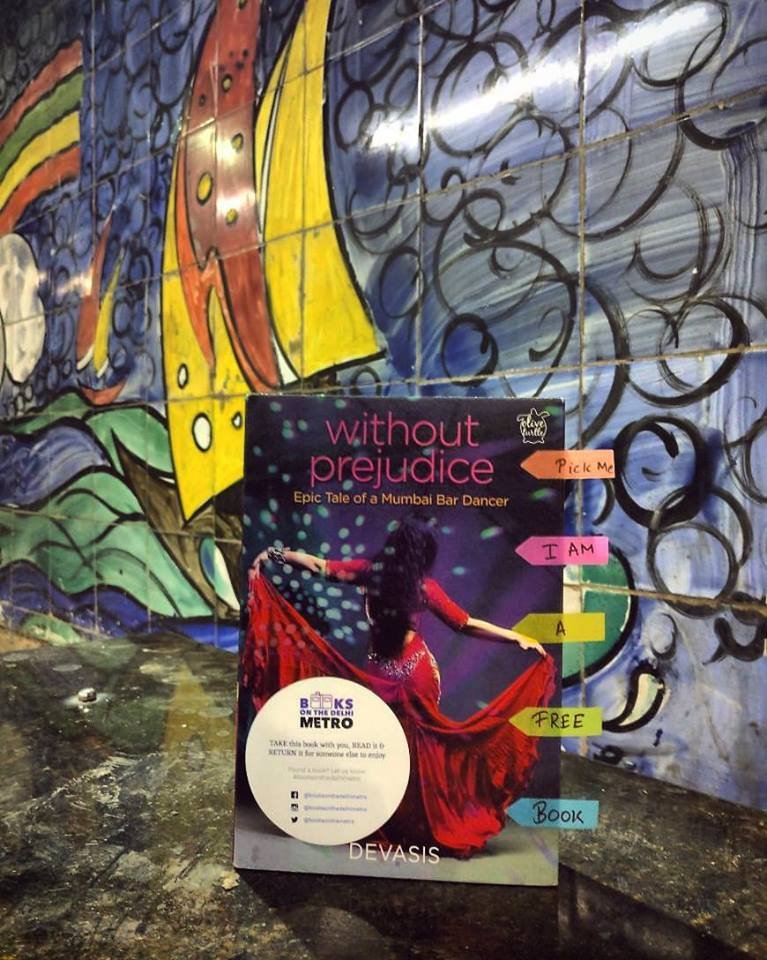 vi) 'Books on the Delhi Metro' is a project run by Shruti Sharma, a writer and Tarun Chauhan, a civil engineer who leave books behind at the Delhi Metro with some clues on the social media pages to delight the commuters. Imagine coming across such a brilliant surprise after a rough day at work. Wouldn't a book cheer you up? 🙂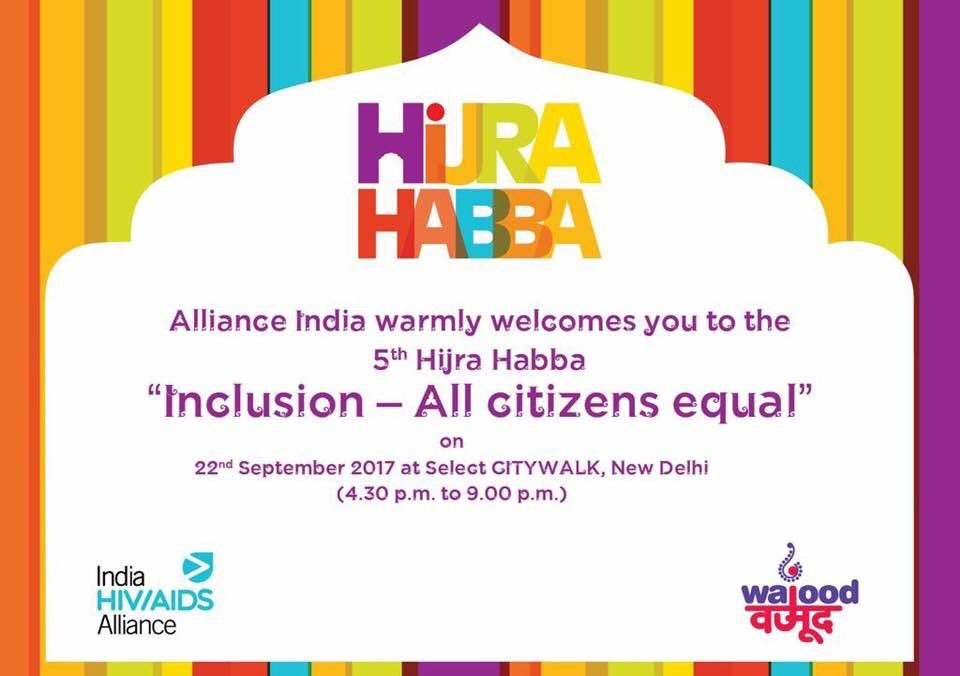 v) The Hijra Habba was hosted at Delhi on the theme of equality and equity with a view to reduce the prejudices against the transgender community by showcasing their talent and intelligence. Through this initiative a number of events were conducted across the city one of them being a talent and dance show at Select City Walk Mall. Truly a unique initiative in the capital city!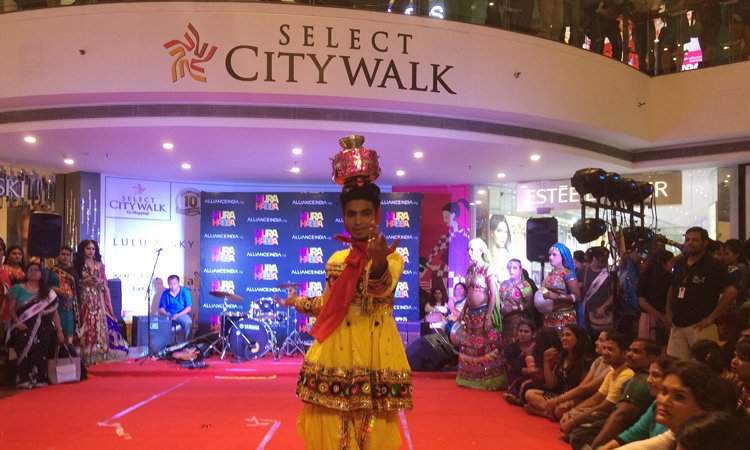 Many events were hosted in malls across the Delhi where youngsters turned up to show support for this initiative.
vi) An open buffet serving 5 star quality food free of cost to anyone who is in need of a piping hot meal has been started by the Royal Plaza Hotel in Connaught Place. They serve meals to 500 to 800 people four times a month.
vii) The biggest issue that women face is the lack of clean public toilets in the city. The New Delhi Municipal Council realized how serious this issue is and have addressed it by introducing a toilet locator awareness campaign through which public toilets across Delhi, Gurugram, Faridabad, Ghaziabad and Noida zones can be located on Google Maps.
 #CelebratingSuper Environmental consciousness 
You learnt about citizen activism as well as random acts of kindness practiced by so many others; I am sure you are curious to know the green initiatives undertaken in the city.
i) Air pollution is one of the biggest concerns in Delhi, and keeping that in mind, the Supreme Court has banned the sale of fire crackers in the city during Diwali which has received its share of brickbats and praise. However, seeing the alarming pollution levels in the city, this was indeed a bold and welcome move by the highest court of the land.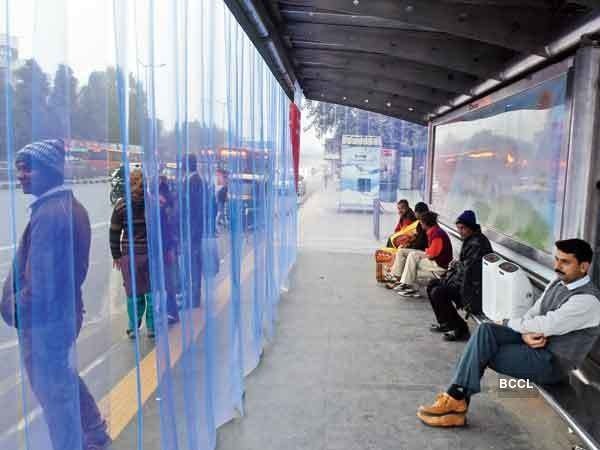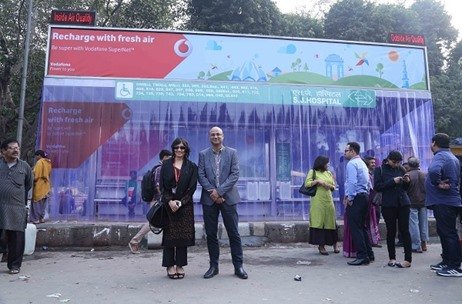 ii) Did you know that Vodafone has created the first Air-Purifying bus shelter in the city at Gurgaon so that people could breathe non-polluted air while waiting for a bus? Within a span of few months they launched a second bus shelter as well, a move which proved to be popular. We hope they continue their good work and launch many other bus shelters, too.
[WPGP gif_id="3034″ width="600″]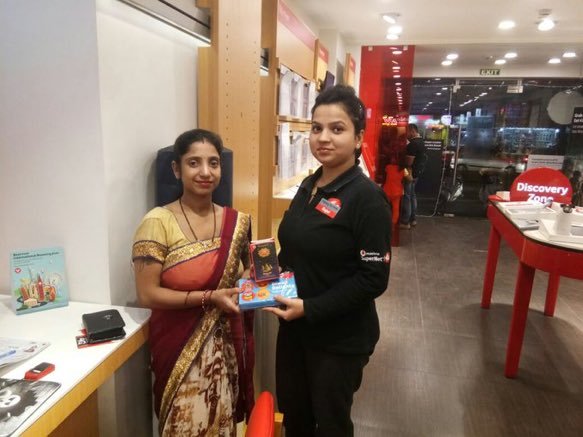 iii) In order to add a beautiful touch to the ongoing festivities, Vodafone urged people to celebrate a Green Diwali through its Super Crackers filled with plant seeds. All you need to do is plant it and let the plant bloom. We have some photographs and a lovely GIF of delighted customers and employees who wholeheartedly supported this initiative.
iv) The Delhi Metro Railway Corporation (DMRC) was has been given the green certification for all its major buildings and installations and it is the first metro in the world to receive this honor. It is heartening to know how Delhi is taking such important steps to protect the environment.
v) In order to address the poor quality of air in the capital, diesel generators are banned as a part of the the Graded Response Action Plan (GRAP) for weddings and societies. Crucial service providers like hospitals are exempt from this. This is yet another step taken by the government to ensure that Delhites breathe better.
#CelebratingSuper Beautiful places to explore 
I cannot deny that Delhi has some of the most beautiful monuments in the world. These photographs should be enough to back my claim!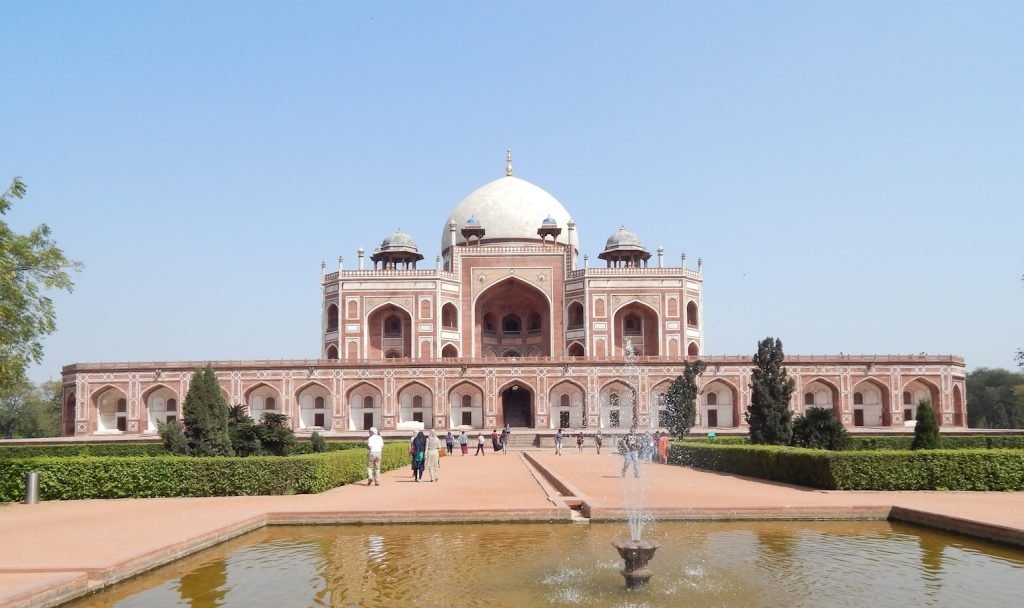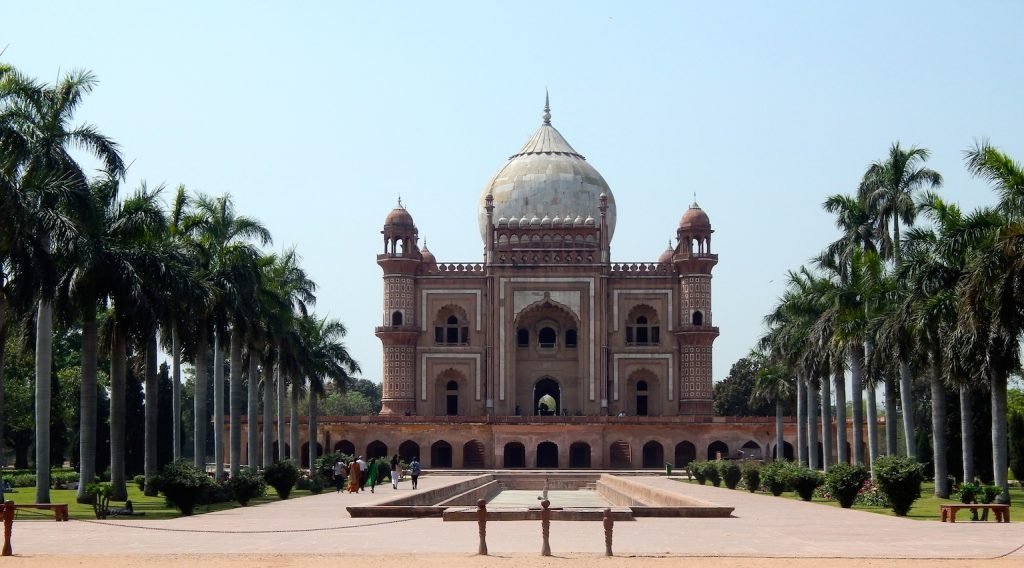 So what is my verdict?
A newfound respect for the city, stemming from travelling around the place and discovering all these amazing people, location and stories of change! I will end by saying this, never judge a city listening to all the prejudices you have grown up hearing.  🙂
For more details on Vodafone's Superb initiatives, do check out:  https://www.vodafone.in/home-delhi
Image credits:
For Navya Singh and Hotel Royal Plaza: https://www.thebetterindia.com/
For Air purifying bus stop: Times of India and EventFAQs
For New Delhi skyline: https://www.redbubble.com/people/artprints/works/19000846-new-delhi-india-skyline?p=photographic-print
For Vodafone's initiatives: Vodafone's official website
For Books on Delhi Metro: https://www.facebook.com/booksonthedelhimetro/
For Hijra Habba: Facebook events