Sunshine, mojitos and pampering is what I craved; but in order to experience Mahabalipuram I decided to give my travel some extra flavour. Three days of pure sinful luxury at Chariot Beach Resort, Mahabalipuram healed my tired soul and sent back a happy Munni of all Trades to Mumbai.
So let's start from the beginning, shall we?
After travelling on an early morning and sleeping through most of my journey from Chennai to Mahabalipuram except to drowsily click a few photographs of the window; it was a big surprise to be greeted with local music, nariyal pani (coconut water), tikka and a seashell necklace. A cool cycle rickshaw and a cute elephant will also welcome you at the entrance.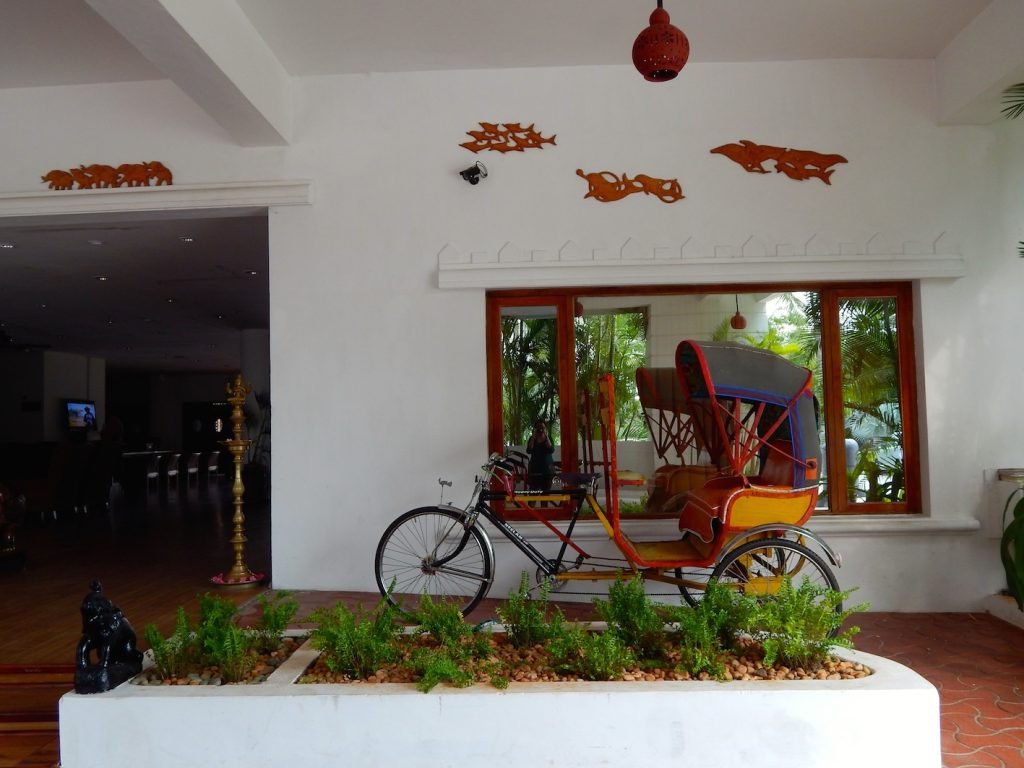 By the time I managed to gather my wits and switch on my camera, to click a hasty photo, the music was slowly fading away. Check-in took a few minutes and I was whisked off to my room.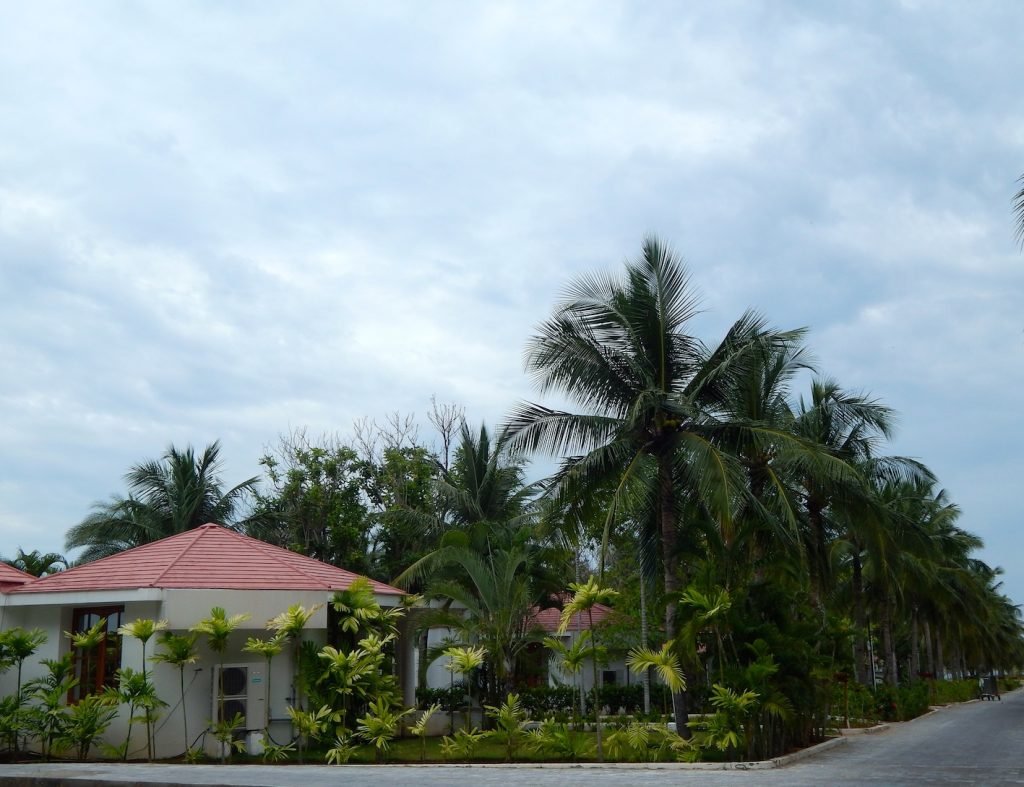 What do you think welcomed me when I entered the room? A box of the most delicious chocolates that I have ever eaten. Mind you, I was starving after the long journey and that made the chocolates taste all the better.
Want to have a look at my room? Here you go!
What I loved about my room was the open air shower they offered. Bathing under the warm sun at morning and under stars at night is the best way to begin and end your day. Indeed, this is the greatest way I could have wished to experience Mahabalipuram, its long beaches under clear skies.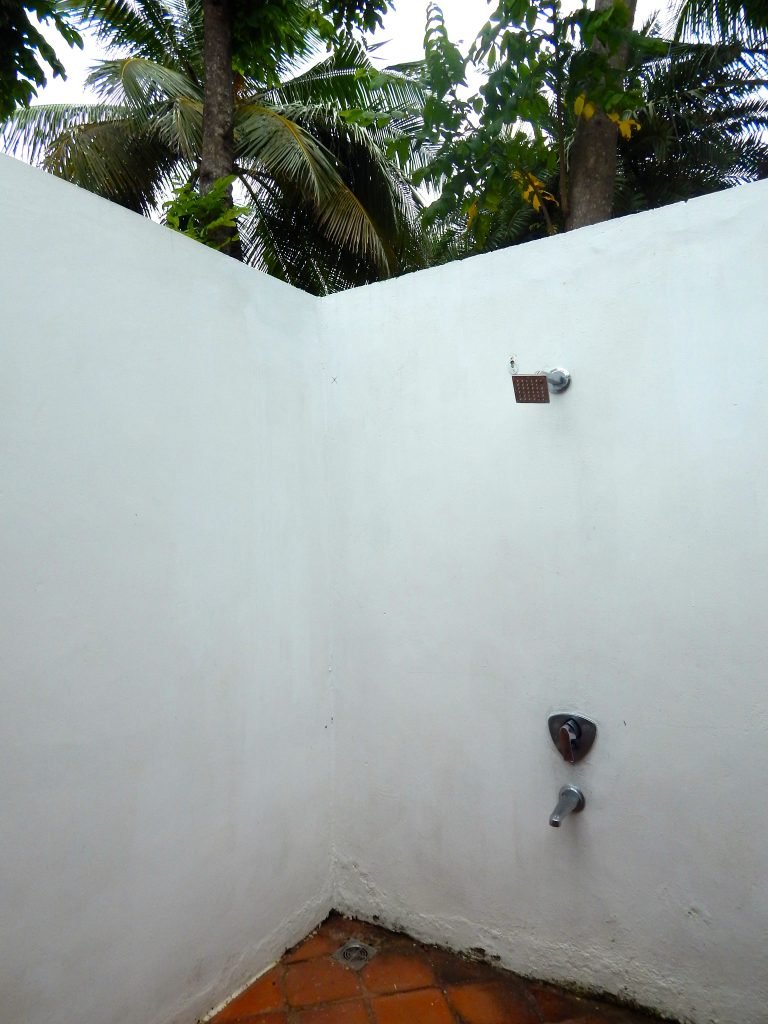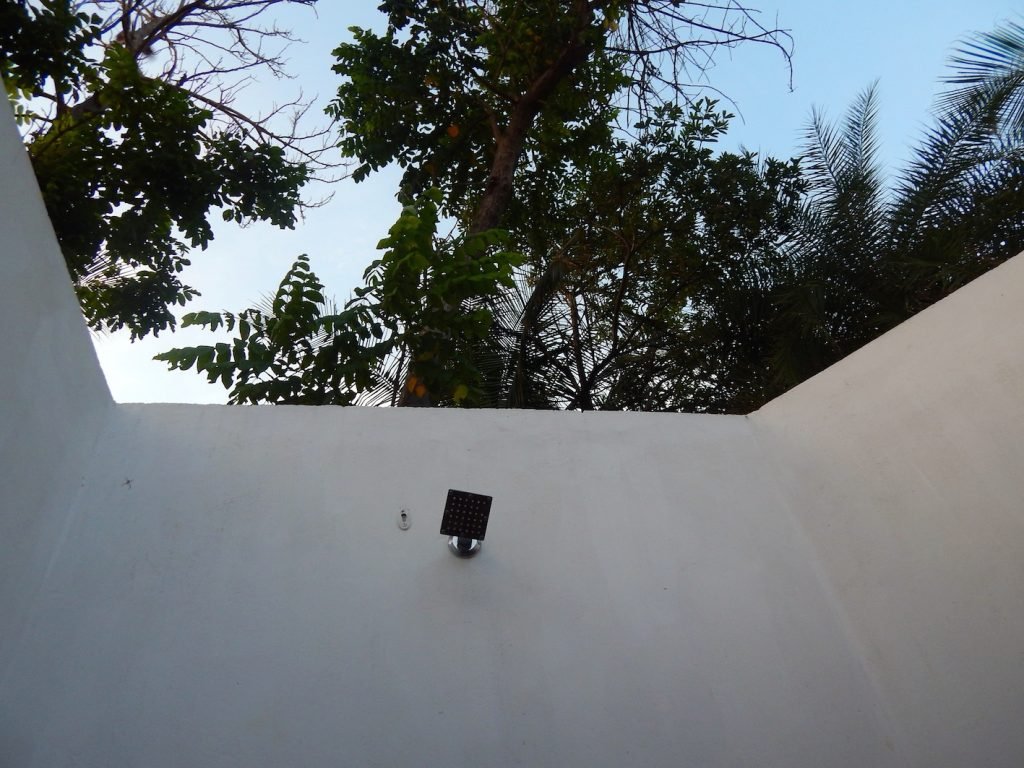 A weighing machine in the room reminded me that even though I am on a holiday, I need to watch my weight but it soon lay forgotten.
The room was spacious and the bed was delightful. I always do mandatory bed jumping to check how soft the mattress is. Happy to report that Chariot Beach Resort did not disappoint in this regard.
After a quick shower, in the regular bathroom only because I was a little shy to start taking a shower in the open, I made way for to lunch.I guess these photographs are enough to convey how delicious my meal was!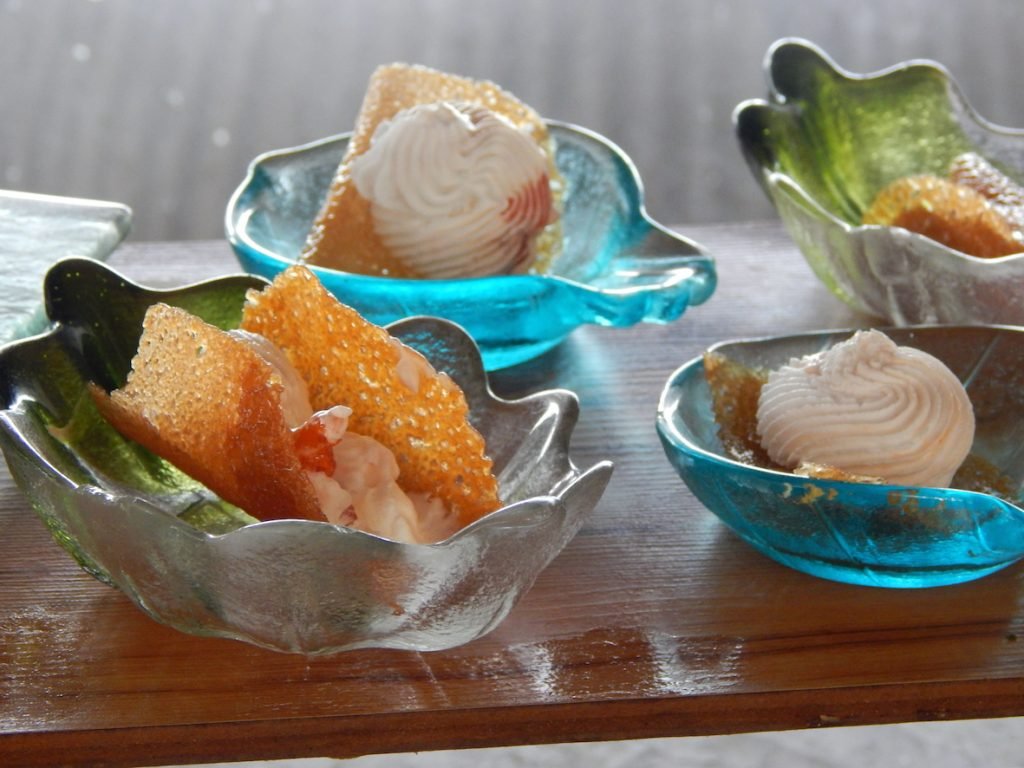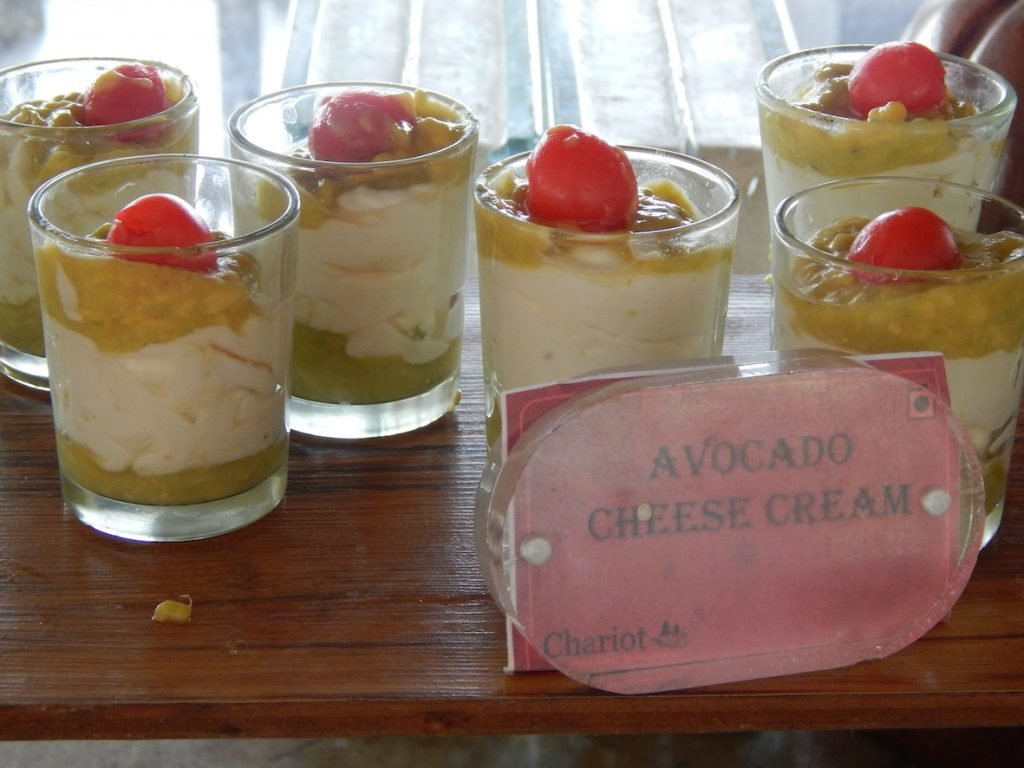 When on a holiday, I have a tendency to overeat and with my jeans becoming uncomfortably tight I thought it would be best if I took my camera out for a stroll around the resort.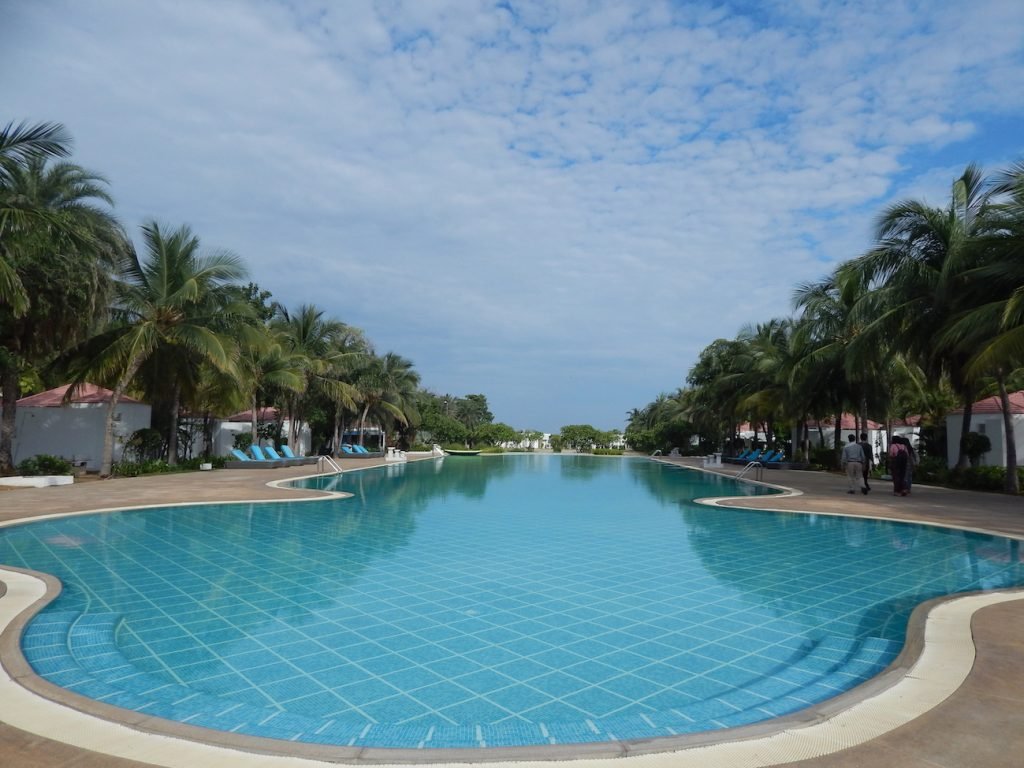 That my dear friends is an Olympic sized pool. Have you seen anything more gorgeous?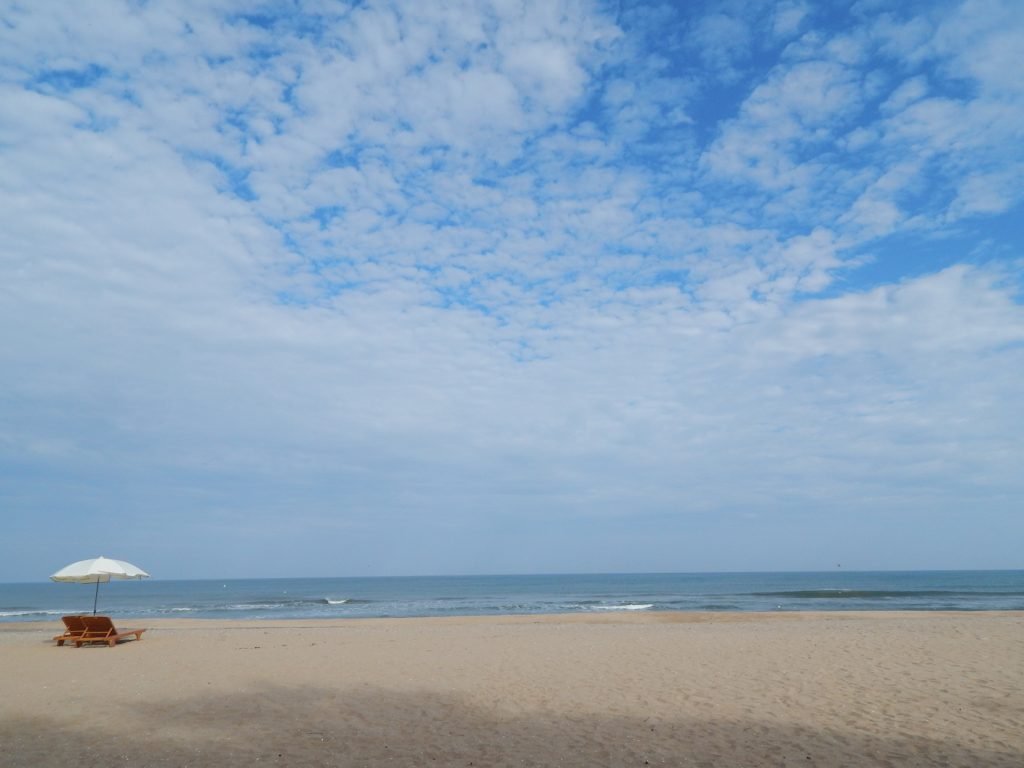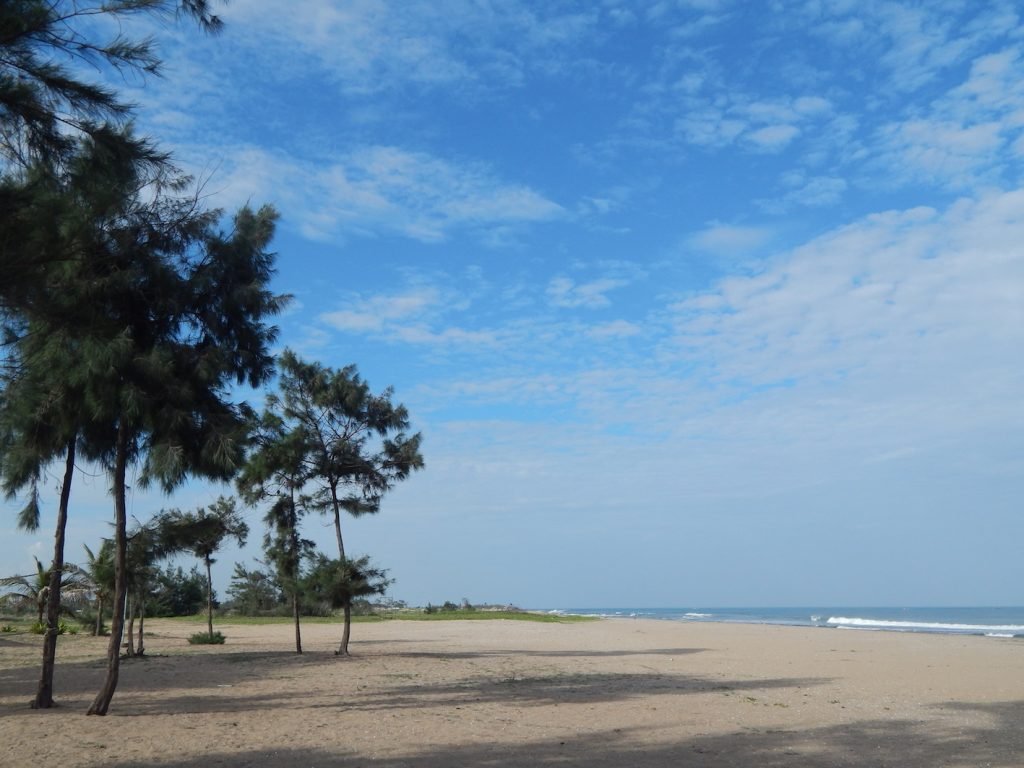 A private beach! My own personal beach where I can yell, act crazy, curl up in the chair and sleep. Brilliant isn't it!
And a spa! A spa with a gorgeous view where the sound of the waves lulls you to sleep as a masseuse gently works on your tired muscles. It can't get better than this.
Have a look at a few more of my random clicks 🙂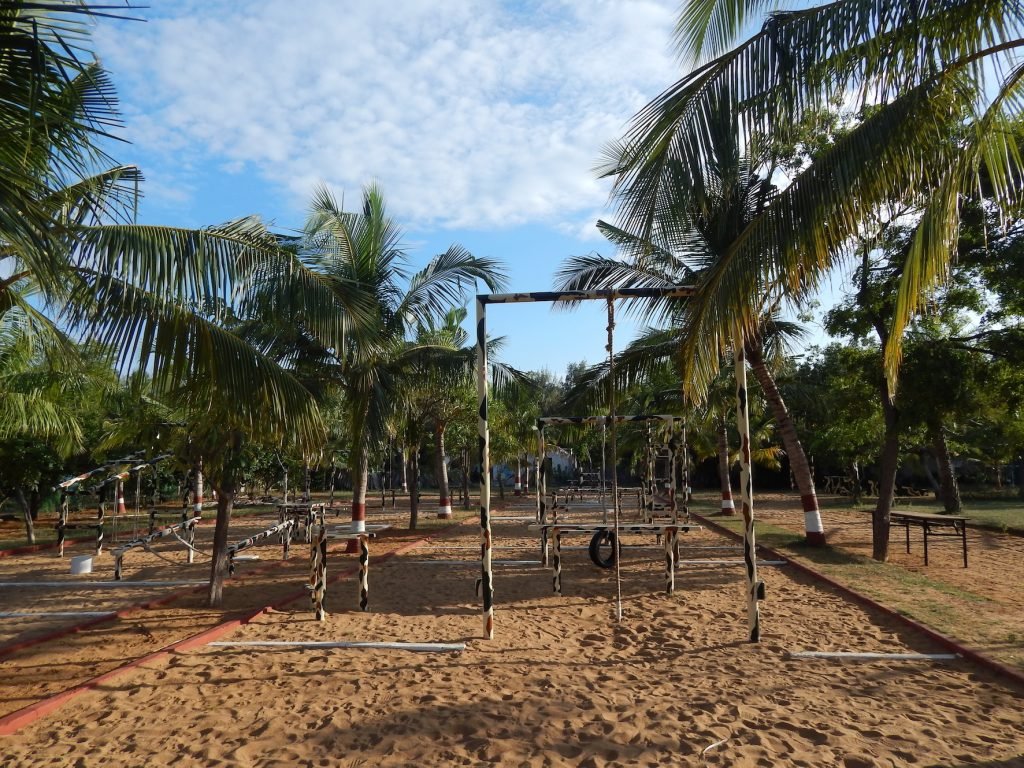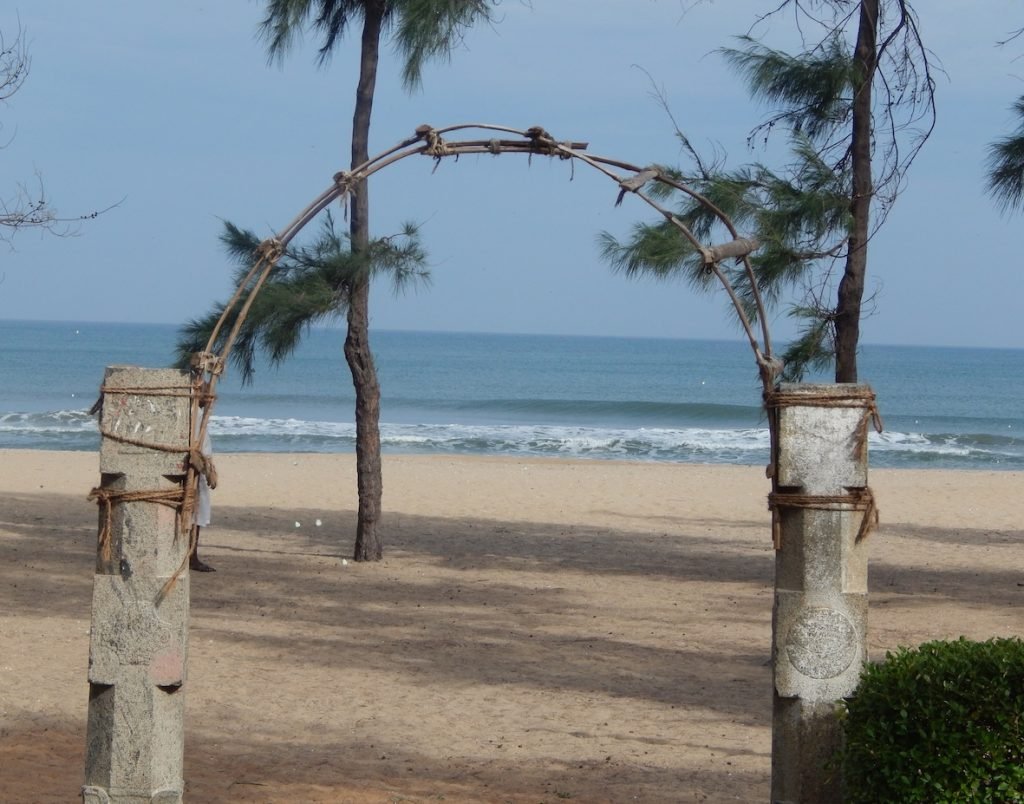 Loved my tour of the Chariot Beach Resort? Want to come experience Mahabalipuram? Stay tuned for my detailed property review and my adventurous catamaran ride to explore the hidden Shore temples of Mahabalipuram. Till then, I hope you enjoy these waves 🙂
Pssst… want to vacation at Chariot Beach Resorts like me and save money, too? Use my code Khush500  to avail a special discount of  Value Rs.500/- over and above the Best Rates available on their official website. So get up and going to experience Mahabalipuram at its finest resort.