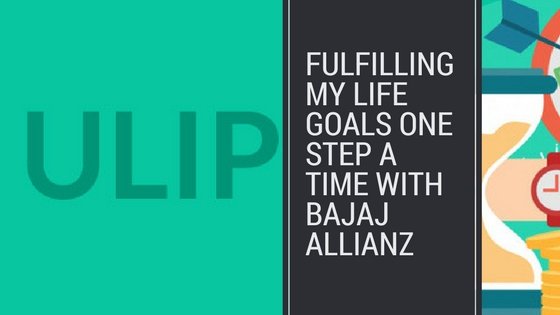 There is a popular song from a Hindi movie in which the protagonist, a music lover, sings during his college farewell about how everyone's faces are so filled with dreams and hopes of becoming a successful engineer or continuing their family business and thus to fulfil their life goals. The protagonist further sings it out on how he plans to chart a career path less taken which above all will give him satisfaction and happiness in life. The song and its words continue to resonate with young minds today, despite it being three decades old.
"Get practical!", one is told. "Money doesn't grow on trees. To be successful you need money." Undoubtedly money doesn't grow on trees and money is essential for a successful life, the excessive stress laid on it makes it seem like money is the sole criterion for success. This is a wrong understanding of one's life goals. This often leads to an individual ending up at either extreme of the spectrum between the achievement of personal life goals and monetary success. This, in fact, requires a balancing act. One feels a continual urge to fulfill their personal goals but also need money at different points of life to satisfy their needs and those of their family.
It is the alignment of our approach to living and working in line with our short-term goals and long-term life goals in mind. It is important to holistically save and invest with one's money after understanding current and future needs. While we are driven to satisfy many of our short-term needs, like buying a house, owning a mobile phone, maintaining a car, travel expenditures, etc, we cannot let it overtake our future priorities of securing the best education for our child, ensuring medical facilities in case of future health risks, planning for old age, etc.
With the prices of education, housing and daily needs fluctuating with every passing year, a well-planned #LifeGoals oriented investment also involves noting the rising inflation rates. An unplanned way of saving, investing and expending often leads to the lack of resources when felt most necessary in life. It is very important to opt for planned investments which takes care of our obligations as well as dreams and helps us preplan ways to secure them. It helps us to differentiate our short-term goals as against out long-term life goals and to prioritize them in a practical way, thus allowing us to enjoy one end of the pie, while also ensuring there is more left for the future.
Bajaj-Allianz has gained a pan India following of trust with its various investment plans and has for the past 17 years brought many individuals and families closer to realizing and achieving their dreams. In a recent event, Suresh Menon used his comic style to speak of how in the past investments in Gold and term deposits in banks were considered the safest options. However, the trend today has changed and people's trust in other financial instruments is growing stronger. These days people don't just want to have a regular job, they crave adventure, experiments and excitement. Your dream could be your own startup or it could be to travel the world.
The ULIP offered by Bajaj-Allianz factors in the fact that we all want to fulfill our dreams as well as protect our families. Their ULIP or Unit Linked Insurance Plan offers us both –the benefits of having a life insurance and the benefits of holding a market-linked instrument. In this way it allows us to earn a regular income while also being able to claim the larger sum assured in case of an unforeseen circumstance. In our age of uncertainty, the Bajaj Allianz with its ULIPs helps both individuals and families to invest and ensure a secure future while also helping them to pursue their dreams. Why do I trust him? Simple, they have Rs. 50,000 crores of assets under management.
Now, I have to admit that ULIPs don't have the best name in the industry and that is because there are several myths surrounding it. Why don't I present some facts to change your mind?
Fact 1: ULIPs are ideal for long-term investments and they give you the flexibility to invest according to your risk appetite
Fact 2: The Fund Management Charge is levied between 0.95% to 1.35% which is amongst the lowest in the industry.
Fact 3: The Life Insurance cover is comprehensive and a ULIP coverage is protected from market volatility
Fact 4: You have the option to take a lump sum maturity benefit or in installments
Fact 5: Certain plans by Bajaj Allianz have 100% allocation of premiums.
ULIPs indeed helps one to #InvestBefikar and leads them to achieve their #LifeGoals. I am sure you are buzzing with questions now. Why don't you take some time and plan your life goals, too and then let me know if you have any questions about your future ULIP investments?
Do visit Bajaj Allianz's website and social media pages to stay updated 🙂
Please note: All Financial investments are subject to risks, please research well before you make your decision.