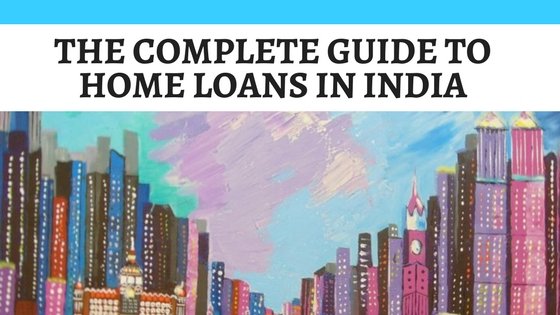 A house is an inanimate piece of property while our home is where our heart truly is. It has taken me years to realize this sentiment and these days instead of aspiring for the latest gadget, I have started focusing on finding my own place. My home where I can relax in peace, host dinner parties for my friends, have a small library and a balcony where I can garden during the weekends. But I believe that like me, most of us don't have the money to make a direct purchase. We require a home loan and an affordable home loan interest rate which we can pay off with ease. This is where the banks come to our rescue.
My extensive research on buying a house and on home loans has taught me one important lesson.  It is prudent to plan ahead and closely scrutinize both the home loan provider as well as the home before we make a decision. With a plethora of banks out there, how does one know which one would serve their purpose the best? Which property should one invest in? Which location would be the best?
If these questions have set your mind abuzz, then do read my complete guide to home loans in India.
Things to remember while choosing your house
The first thing and the most important one would be to judge and ensure the people building your precious stay are legitimately following the rules of the land. If the property builder or the seller is not able to offer proper documents for you to submit to the bank, your home loan application will get rejected after review. Even otherwise, going forward with an unclear deal might bring trouble in the future.
Here is the list of documents you should ask for if you are buying a building/complex that is under construction:
i. A Sanctioned building plan
ii.Land record and construction clearances
iii. No objection certificate for the construction from the relevant authorities
vi. Possession/occupancy certificate from builder
If you are buying your home from a seller who has possession currently, you would require the following documents:
i. Absolute Sale Deed
ii. The seller should provide you with the tax receipt, electricity, and telephone bill for the past three months
iii. If the seller had taken any home loan from a bank, he should provide you the latest statement of any loan outstanding on the property,
vi. Copy of the agreement of sale and construction executed by developer in favour of seller
v. A No Objection Certificate from Apartment Association approving the sale
vii. All title documents of landowner
viii. RTC (Records of Rights and Tenancy Corps) or 7/12 extract
xi. Maintenance Service agreement
Besides these, the locality, the quality of life, the facilities available in the vicinity and the daily commute to your workplace becomes another important factor along with the quantum of home loan required.
7 Things to remember while taking a home loan
Once you have shortlisted your house, you need to keep these things in mind before making your home loan application.
1. RERA requirements
The legality of the property is a very important factor for a bank to sanction a home loan. Before you make your application, do check your builder's details on RERA website.
2. Down payment
Generally, 20% of the value of the property is considered to be an ideal down payment. You should try and increase it to 25 to 30% by taking a soft loan from your employees or family if required. This will help reduce the principal amount of your home loan and the eventual interest you would have to pay.
3. CIBIL score
A CIBIL score of 750 is mandatory in all banking institutions for sanctioning a home loan. Besides this, your age, occupation, health, annual income and other factors become an important determining factor for your loan.
4.The rate of interest
Remember, while you may have a bank which gives you the best offer, they would want to know details and see documents of your present income, past loans taken/returned and so on. While a low rate of interest is certainly something one must look for, one must cautiously see whether the offer is being made based on a fixed or a floating interest rate. The difference simply lies in the literal meaning of the words, i.e. a fixed interest rate, the rate will remain the same throughout the loan repayment period while a floating rate might change to be higher or lower during this time. Which one to select is an important choice one must make.
5. Hidden costs if any
Home loans often come with a fee to be paid initially while making the application. The processing fees for the home loan is often high in certain banks and therefore, it is important that you look minutely at all the details to find out any hidden costs.
6. EMI options
While the EMI may seem easy to repay at first glance, you must calculate and foresee the expenses forthcoming. Marriage, children and school fees; stability of job–aspirations–medical expenditure and other factors are important to consider.
Remember, that while your home is your biggest aspiration today, during the period of repayment of your home loan, you will have many small and big needs to fulfill that you might not get to do with ease if you choose hastily. This is a long time engagement with a bank, so make a detailed assessment before making your choice. Check whether flexible choices to decide on a smaller EMI to be paid over a longer term period are offered to help ensure you are able to meet your future financial commitments.
7. Any additional benefits offered
Some banks take concern to manage your loan by extending other special benefits like services at your doorstep, premium access to a relationship manager, etc. throughout the repayment period. A few also accept prepayment of loan amount before the due date with no extra fee being charged for the same.
I would end with; choose wisely and find a home loan that gives you the freedom to secure your dreams rather than bonding you to a debt.  Dreaming of a home needs a loving heart and a thoughtful mind to find fulfillment