When I think of starting personal investments, I often begin to feel overwhelmed due to feeling a lack of knowledge. How can somebody who has little or no understanding about the financial world make such a big decision? Sure, there are hundreds of brokers and advisers out there but who do I trust and why should I trust them?
Starting Personal Investments
I know that starting personal investments early is important. But I do not know how to invest, what to invest and where to invest. Technological innovations have, however, started improving this situation. They have brought in a great deal of transparency and understanding of financial dealings. With the help of technology, i realise that investing my money can be an art. With the technological revolution, a lay woman like me can invest with the help of a magical tool called ARQ.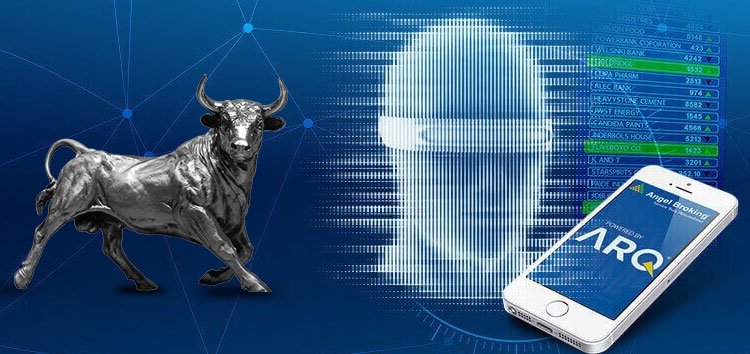 Angel Broking is one of India's best brokerage companies has introduced this revolutionary technology called ARQ which is an app that will assist its users make investments based on scientific analysis.
What is so unique about the ARQ app?
It is based on real time financial performances and the most accurate results are provided. Starting personal investments based on this I can wisely stack my money and earn a profit.
Some key highlights of ARQ
This hyper intelligent technological tool guides the users the right investment plans
ARQ app helps the user to build an investment portfolio and concentrates on maximizing the wealth along with stability.
It predicts the future by analyzing the mutual funds and stock market
It takes emotions and human bias out of stock recommendations. Everything is based on concrete facts.
ARQ is a smart stock advisor; it learns from experts and uses cognitive algorithms which helps ARQ make sound investment decisions.
It gives each and every one of us the freedom to become our fund manager. Our money is in our own hands and all the share recommendation is made available through SMS.
This app engine is designed in such a way that this can interact with the users on one-to-one basis and suggest
With this revolutionary futuristic technology, a special future prediction is given after assessing the assets and the client have in hand.
It reduces the users time and provides with instant analysis and feedback system
This app uses expert knowledge, analysis of market trends and mathematical intelligence that provides concrete and unbiased guidance to all the special clients.
There is no fee that you need to pay to ARQ for its expertise nor do you have to mandatorily make any investment. You have full control over your money.
Angel Broking has stepped forward in fulfilling the company's dream and vision of a 'Digital Revolution'. With the ARQ technology, the past failures are being covered and foundation for future is made strong.
Angel Broking is one of the top 10 stockbrokers offering best robo advisory services to its clients.
With the ARQ app, wealth management becomes easy and this app simplifies the task with top recommendations in Mutual Funds, Derivatives, Equity Stocks and much more.
The ARQ app keeps a track of market trends and gives accurate market information for the users.
Angel Broking is providing its clients personal attention by providing 'value for money' and yet taking the company globally corporate.
Based on the future potential and scientific research this ARQ tool is very simple to use and provides the individuals with best stock market recommendations.
This convenient ARQ technology app is thoroughly tested and tried and it outperformed other applications built for similar purposes. So is ARQ the best share market broker? Why don't you use it and decide 🙂