With the rains overstaying their welcome all over the country, it is our humble feet that have to bear the brunt. As I walk on water-logged roads and confine my feet to rainy boots everyday, I can't help but wonder how do I pamper my swollen feet? The answer presented itself in front of me, in the form of a cooling foot cream from Moms Co. Yes; today I will talk about my experience in using this amazing tired feet cream.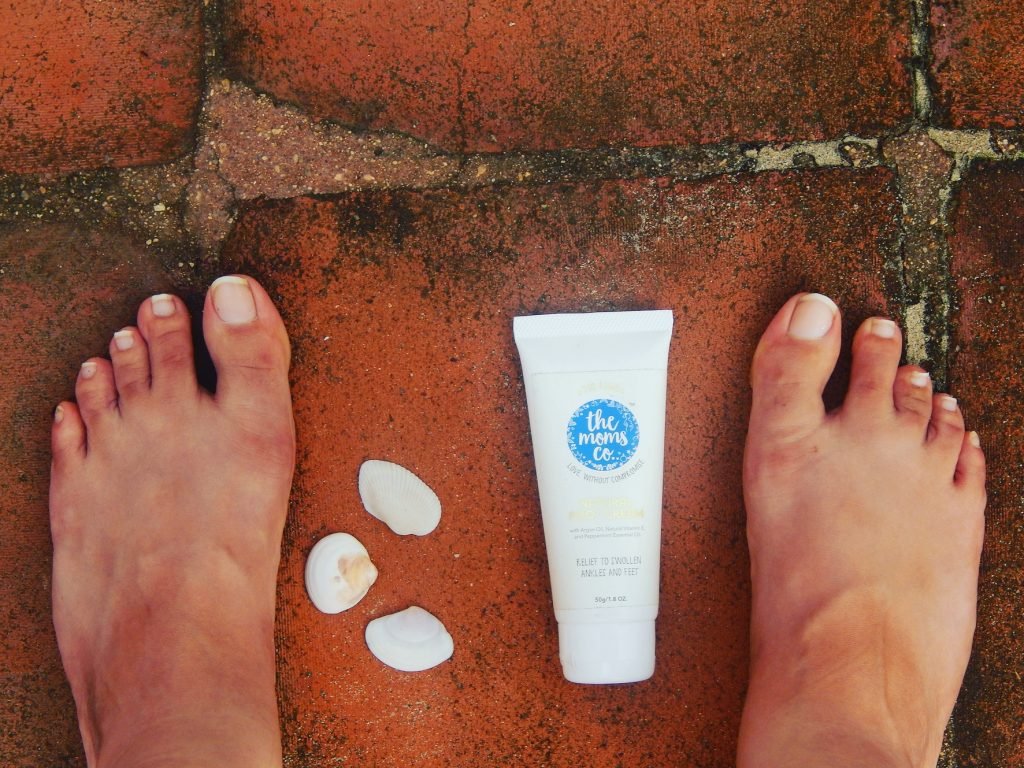 About The Moms Co Natural Foot Cream
This cooling foot cream nourishes and hydrates your tired swollen feet providing quick relief while the toxin-free combination of shea butter with the added sweet almond, argan and olive oil deeply nourishes your ankles.
What are the product claims?
– Cools and provides relief to those tired feet with Peppermint essential oil
– Moisturizes your ankles with Shea butter
– Increases blood circulation with Arginine
– Hydrates and nourishes with Argan, Sweet Almond and Extra Virgin Olive Oils
– Prevents skin damage with Natural Vitamin E
Moms Co Natural Foot Cream ingredients
It is made without Mineral Oil, Sulphates (SLS, SLES), Parabens, DEA/TEA, Phenoxyethanol, Synthetic Fragrances, PEGs and many other potentially harmful chemicals
It has been certified Toxin Free by Safe Cosmetics Australia and is dermatologically tested
How should you use Moms Co Natural Foot Cream
Massage the foot cream in circular motions onto your ankles and feet before heading to bed or as needed
For an extra cooling sensation, store the cream in your fridge
Price: Rs. 249 for 50 gms
My review of using The Moms Co Natural Foot Cream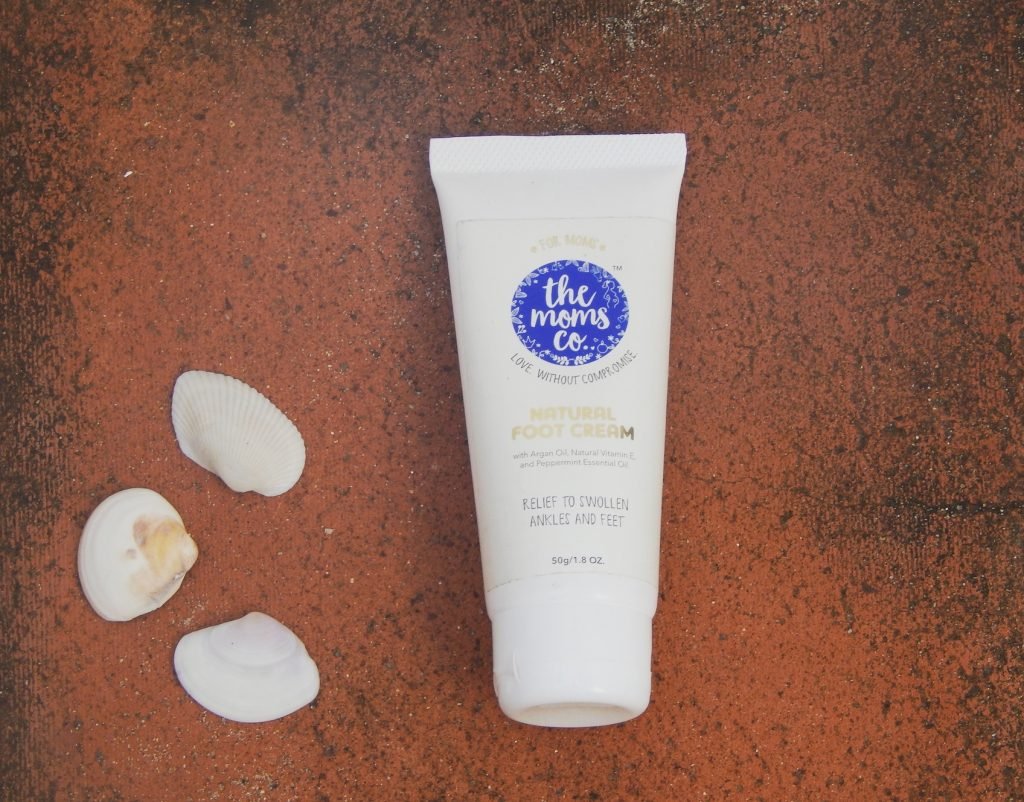 My pet peeve with most foot creams is the fact that they are so heavy that you have to wait for a considerable amount of time before you can move around. I have also slipped a couple of times after applying a foot cream even after waiting for 15 minutes for it to get absorbed. It is with much trepidation that I applied the Moms Co Natural Foot Cream.
What happened? Since the cream is so light, it hardly took a few minutes to absorb into my super tired feet. It had a mild peppermint fragrance, which reminded me of Polo, India's favourite mint. 😉
As recommended, I stored this tired feet cream in the refrigerator for a week and diligently applied it everyday for a couple of weeks before writing this review.
Fulfilling its product claims, it has a mild cooling sensation when refrigerated. The cream itself is very nourishing and my feet look prettier than before. I generally have pain in the soles of my feet, especially after wearing those towering heels but the Moms Co Natural Foot Cream takes care of all aches and pains.
It is a little pricey as compared to the other foot creams available in the market but I personally wouldn't mind paying extra since it contains organic ingredients and is made without any harmful chemicals.
Please note: Though it is a specialized product which is ideal for moms and moms to be, you and I can also use it. 🙂
*Product sample was provided for review, my opinions are honest as always.