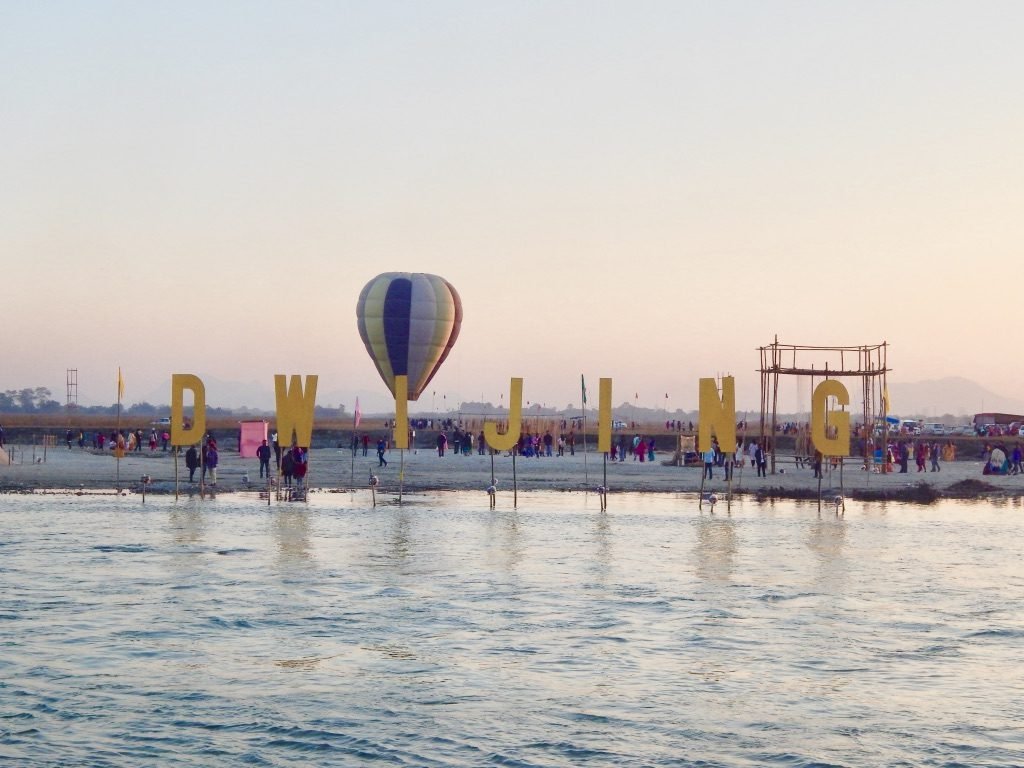 "I am going to Bodoland for the New Year", I gushed to my friends and family. I was invited to be one of the ambassadors of Bodoland and I was beyond thrilled. For somebody who was travelling for the first time to the northeastern part of India, I was off to a great start with Awesome Assam and more importantly Beautiful Bodoland. What followed next was frenzied shopping for warm clothes and reading about Bodoland whenever I could spare some time. A three-hour flight to Guhuwati and a four-hour drive to Bongaigaon later, I could finally let this sink in. I was in Assam and was about to explore the unexplored. After a good night's rest and a heavy breakfast, my co-bloggers and I were ready to live the river at the Dwijing Festival 2019.
"Vibrant" was the first word that popped into my head as we entered the festival area. Shimmering white sand, the calming lull of the river and children's laughter greeted us. I felt quite dizzy for a moment. There was so much to see at the Dwijing Festival 2019 and I didn't know where to look.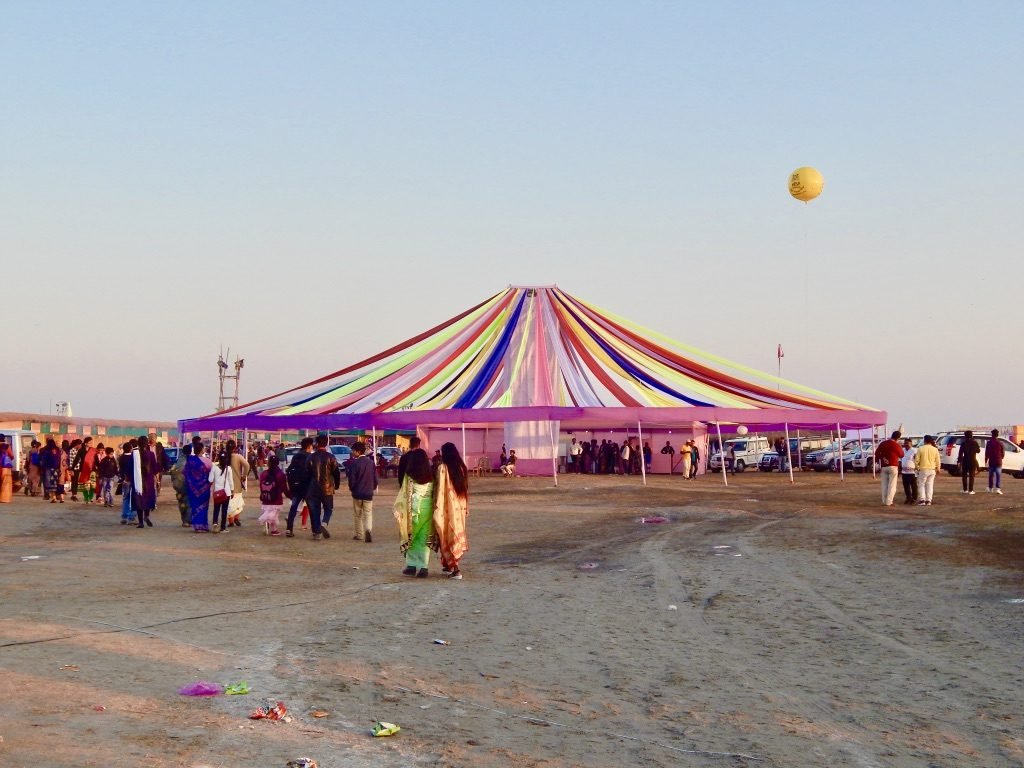 Little kids roamed about chasing bubbles and ponies, young couples let their imagination soar with their innovative selfies, the elderly relaxed on the many benches dotted around the river Aie and old souls like me just walked around taking in the joy and revelry.
River Aie: A unique history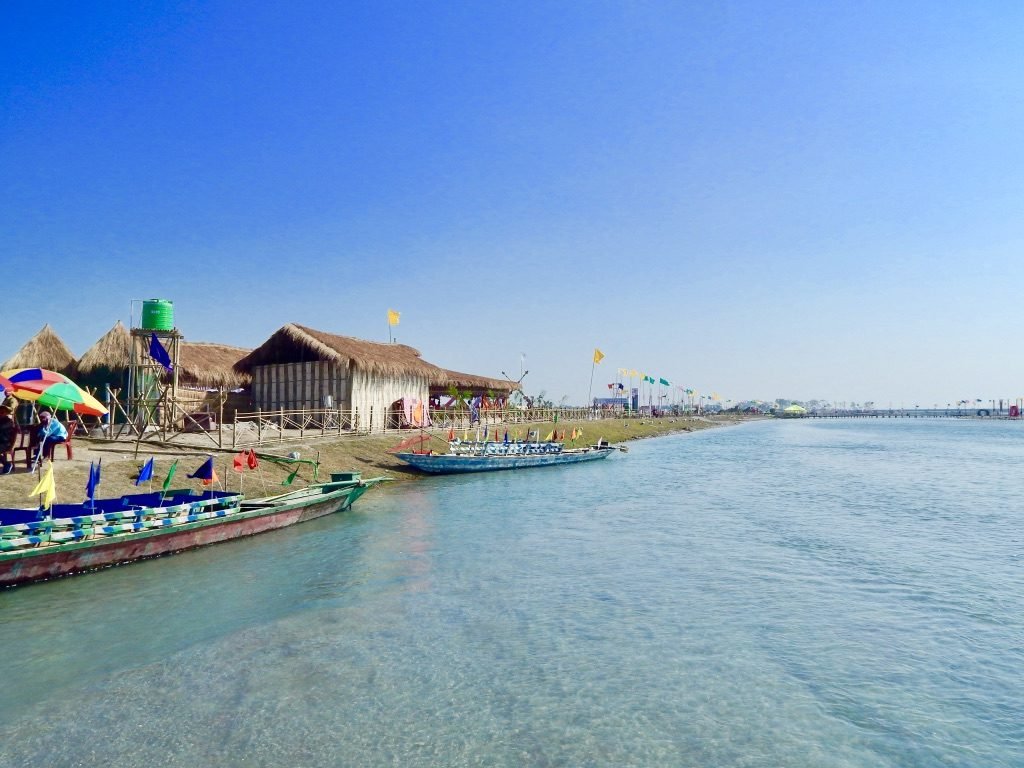 The banks of the River Aie (which means mother), became a unique platform for local artisans, artists and performers. River Aie is unpredictable, it changes its course every year and floods the villages. For the Dwijing Festival, she provided warmth and care to all children. The banks of the river near the Hargrama Bridge welcomed one and all.
There were designated picnic spots for families to roll out a chatai and relax on the banks of the river. For the rest of us, there were so many different things to do that even two days were not enough.
Sustainable Tourism at Dwijing Festival 2019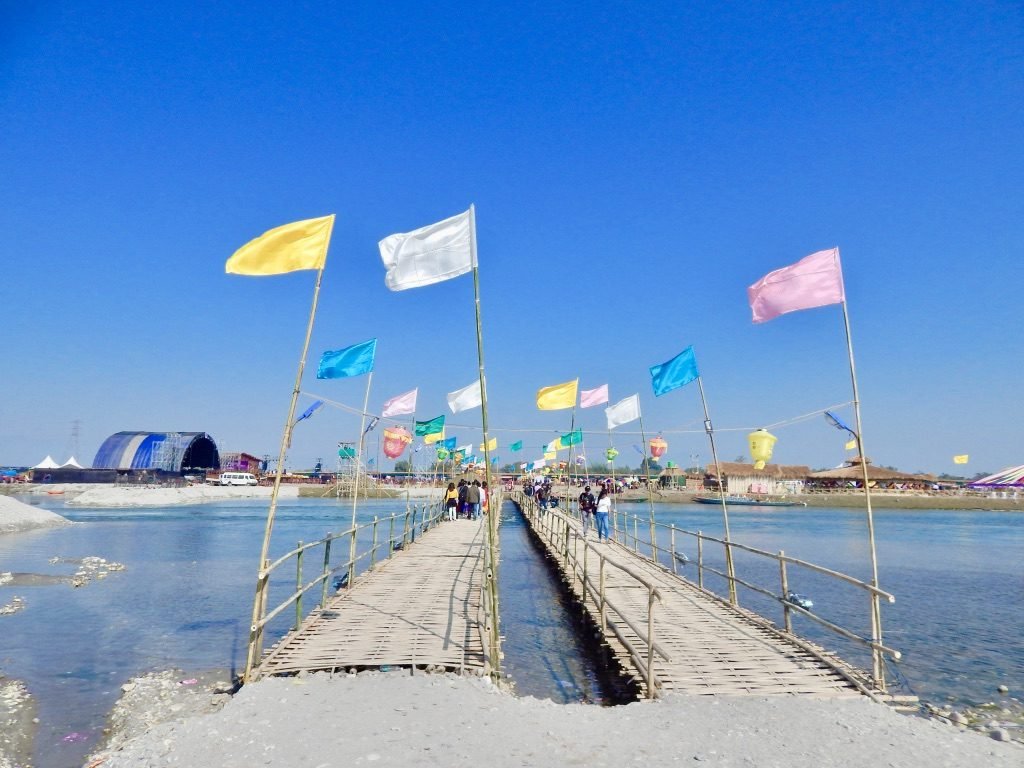 One of the things to take note at the Dwijing Festival and Bodoland, too was the use of traditional materials to create modern necessities. The bridge to cross the bank of the river Aie was made using bamboo, the barriers for the cars were made of bamboo and so were the dustbins.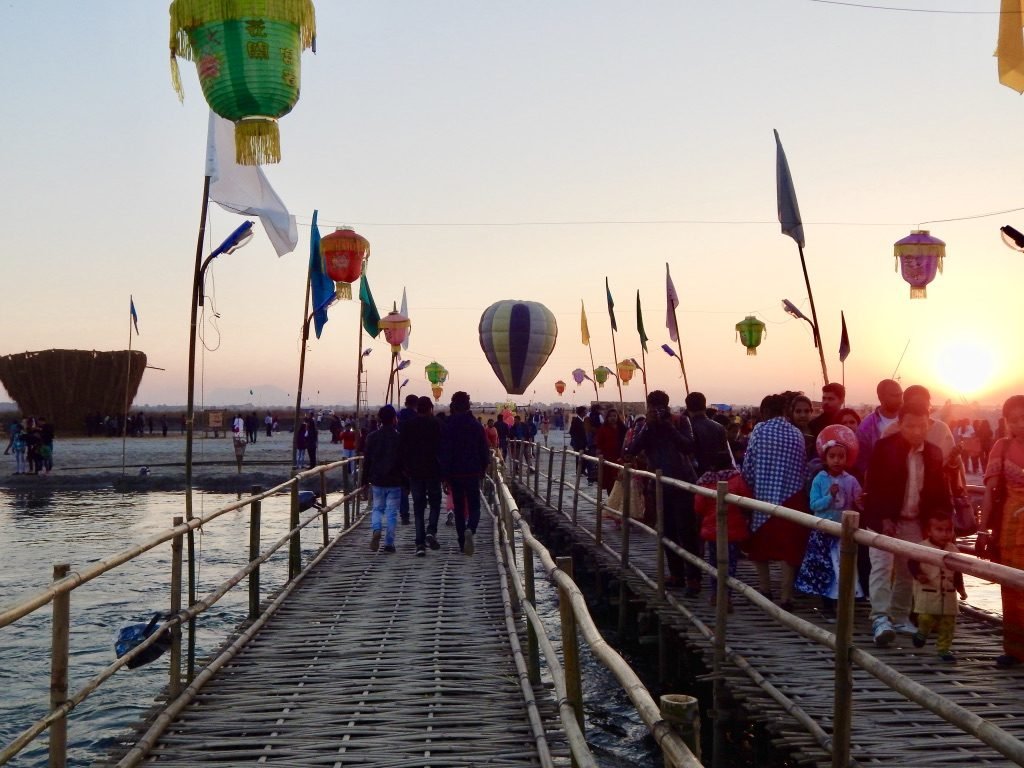 This was something unique to me, but for the people of Bodoland it was a way of life.  Using sustainable materials that can withstand nature and protect her from the harmful plastics was an important lesson that we must learn from Bodoland. The Dwijing Festival 2019 showed us a glimpse of true harmony between man and nature.
Fun, frolic and laughter
"Aaaaaahhhhhhhh" was all I screamed for the first five minutes I sat on the Giant Wheel with my fellow bloggers. The next five minutes was spent on calling out to each other and laughing giddily. Next, we hopped on to Tora Tora and almost flew off our seats and then we followed it up with a tame dragon train ride. By the end of it all, we all were grinning gleefully. I suppose there is something inexplicably joyful about going on the rides on a fair that makes adults go nuts. I lost my inhibitions and screamed to my heart's content. And when I felt dizzy, I just bought some popcorn and cotton candy.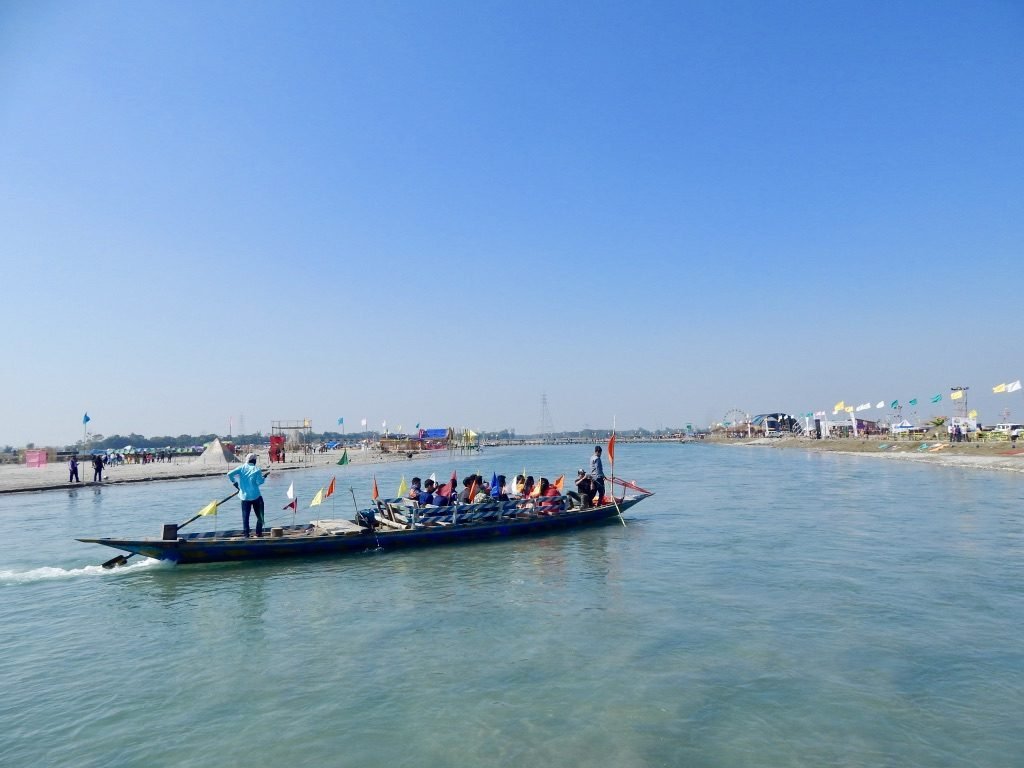 The best part about any fair (besides the food of course) are the lucky draws which are a major attraction for all. Dwijing Festival 2019 was not to be left behind. People played ethnic games where winners could walk away with a chicken, a goat or food grains.
Art, Artisans and Artists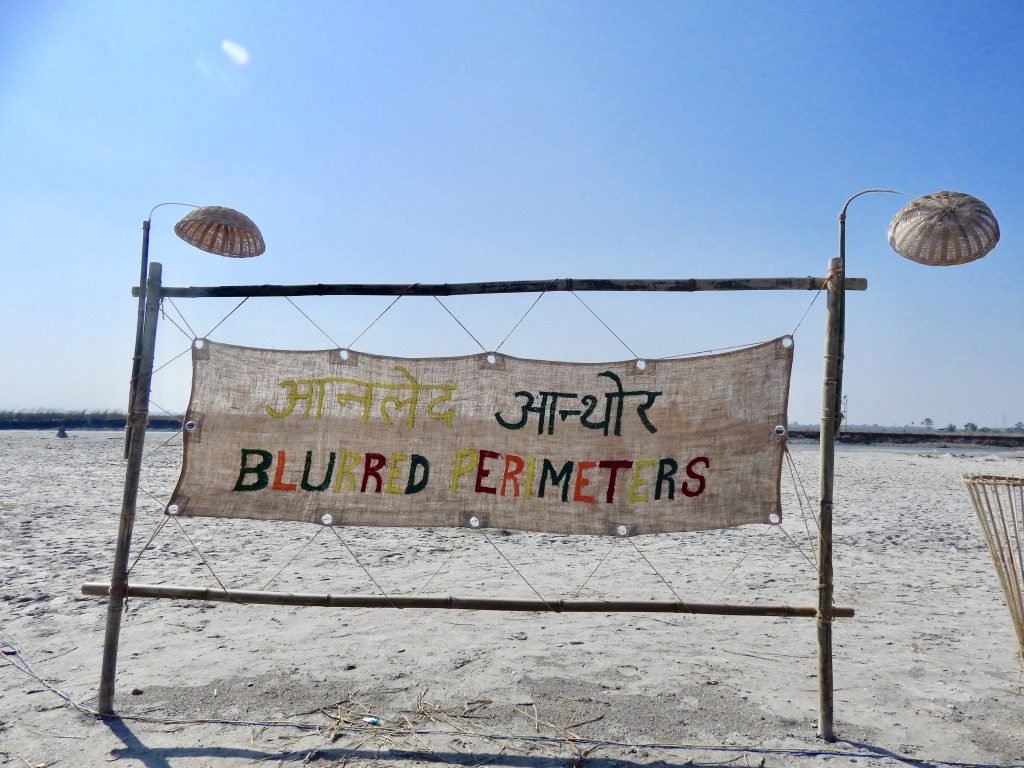 "Blurred Perimeters" a series of art installations made by artists using local materials and curated by Ms. Wahida Ahmed were the highlight of the Dwijing Festival 2019 for me. I have always seen art from a distance; sometimes admiring its beauty and other times walking away scratching my head. Art always seems so alien and inaccessible. Not at the Dwijing Festival 2019 though.
The entire section was open to the public, you could reach out and touch the installations, you could look at it, feel it and take it all in. It was art for the people and made by the people who understood the true essence of Bodoland. I have spoken about the "Weathering House" on Instagram but I would like to talk about it again.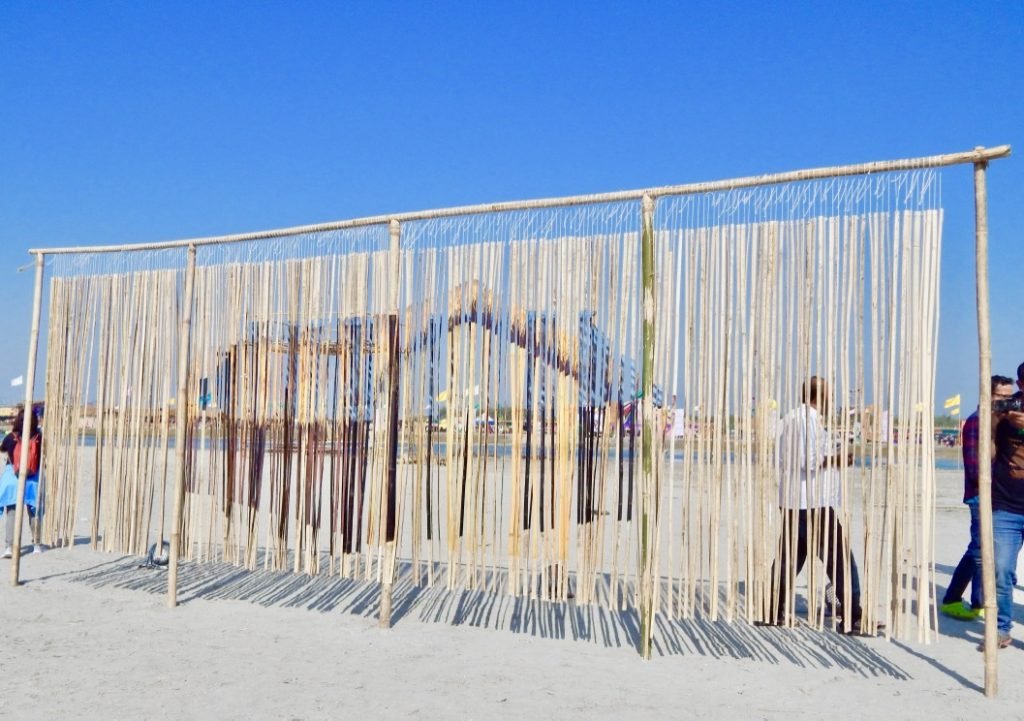 It was an installation that deeply touched me. Kudos to the artist of expressing something so profound in such a simple manner. Banksy would have been proud 🙂
Dwijing Festival 2019 also saw many local artisans display their wares in the market area. Colourful arunais (Scarf), intricate dokonas, gamchas, bamboo products and traditional arts and crafts in India were available. A shopaholic like me couldn't resist buying one of everything.
In the evening, the stage was lit with shimmering lights and beautiful melodies. We saw dance performances by local groups and international groups, revelled in the love ballads sung in the local language and shook a leg to the pulsating beats of the rock bands.
I celebrated New Year's Eve, on the glittering riverbank, listening to a band perform "We Will Rock you" and enjoying hot pakodas while watching the fireworks show. A great way to end the year right? 
Food for thought and for the tummy, too
Bhutanese ema datshi, grilled fish, chowmein, lafa sak and local chaat all made their way to my tummy during my trip to Bodoland. The food was wholesome, delicious and not heavy on the stomach which meant you could stuff yourself full and not get sick 😉
I tried fried silkworms for the first time in life (they are a local delicacy) and they surprisingly tasted like fried corn.
The Dwijing Festival 2019 had everything from Mughlai to South Indian, Bhutanese and local Bodo food. There was something for everyone.
The Stage for all
What sets the Dwijing Festival apart is the fact that it is inclusive and everything has been thoughtfully curated for the people who attend it. A stage was set up in the middle of the festival for anybody to come up and perform whatever they liked. I saw giggling grandmoms recite poetry and young men show off their dance move to rapturous applause.
Last words for Dwijing Festival 2019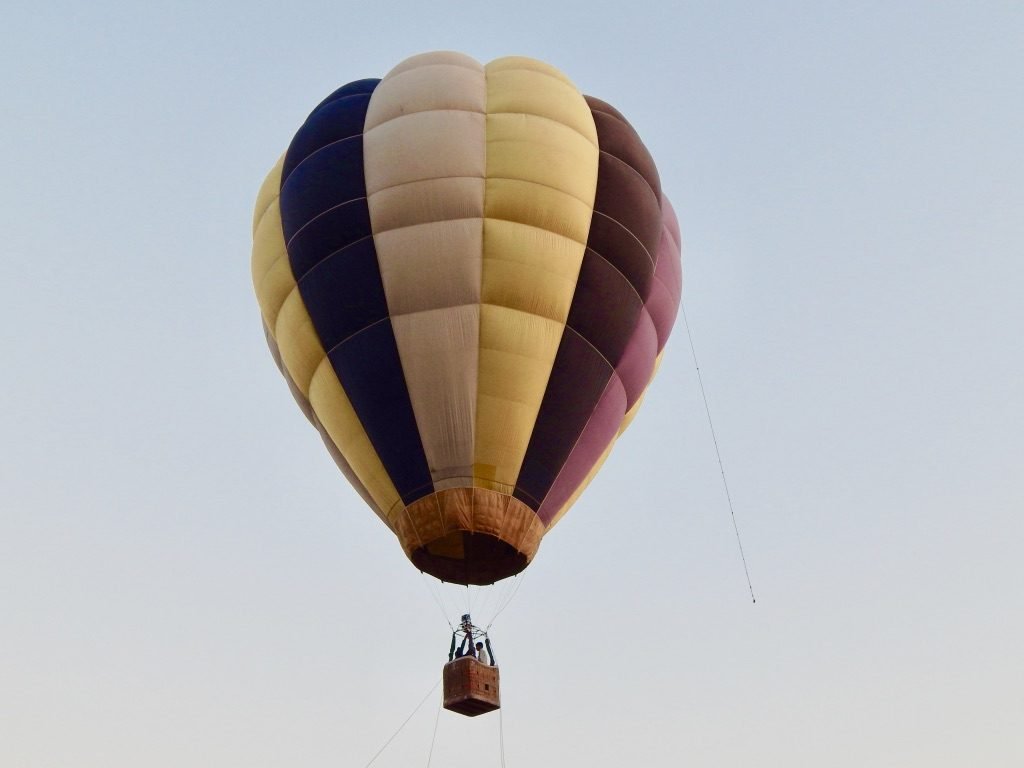 You can't sum up an experience of a lifetime in a few words, can you? But let me give it a shot. An inclusive, environmentally sustainable festival with a heart, the Dwijing Festival 2019 is for the art connoisseurs, for foodies, for those appreciate the performing arts, for the bookworms, for the shopaholics, for the childish adults, the young children and everybody in between. It is meant for you and for me.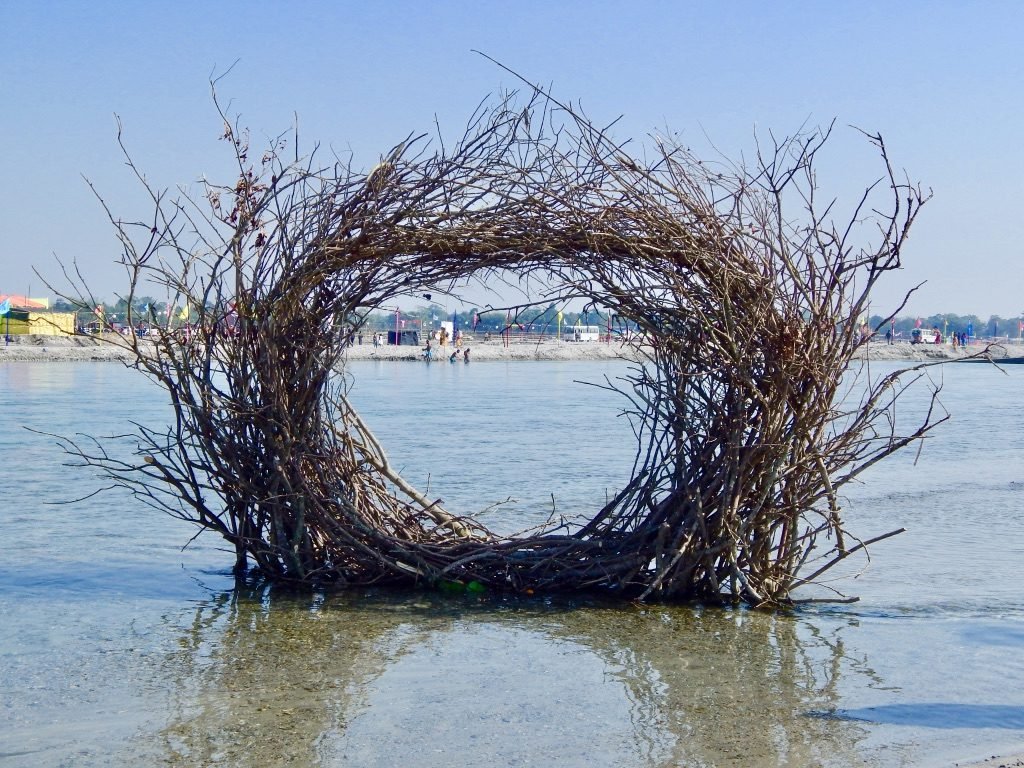 Dwijing Festival, see you in 2020. 🙂