Hey guys,
I love hiking and walking long distances; the view from the top is pretty amazing but my feet sometimes tend to disagree. I tend to wear open sandals which means my skin is dry and my heels are cracked. I love pedicures but you can get them only once a month right? I needed an economical and effective solution to my footcare woes and when Himalaya reached out to me to review the Himalaya FootCare Cream, I was definitely happy to get on board. Let's get to know the product first:
About Himalaya FootCare Cream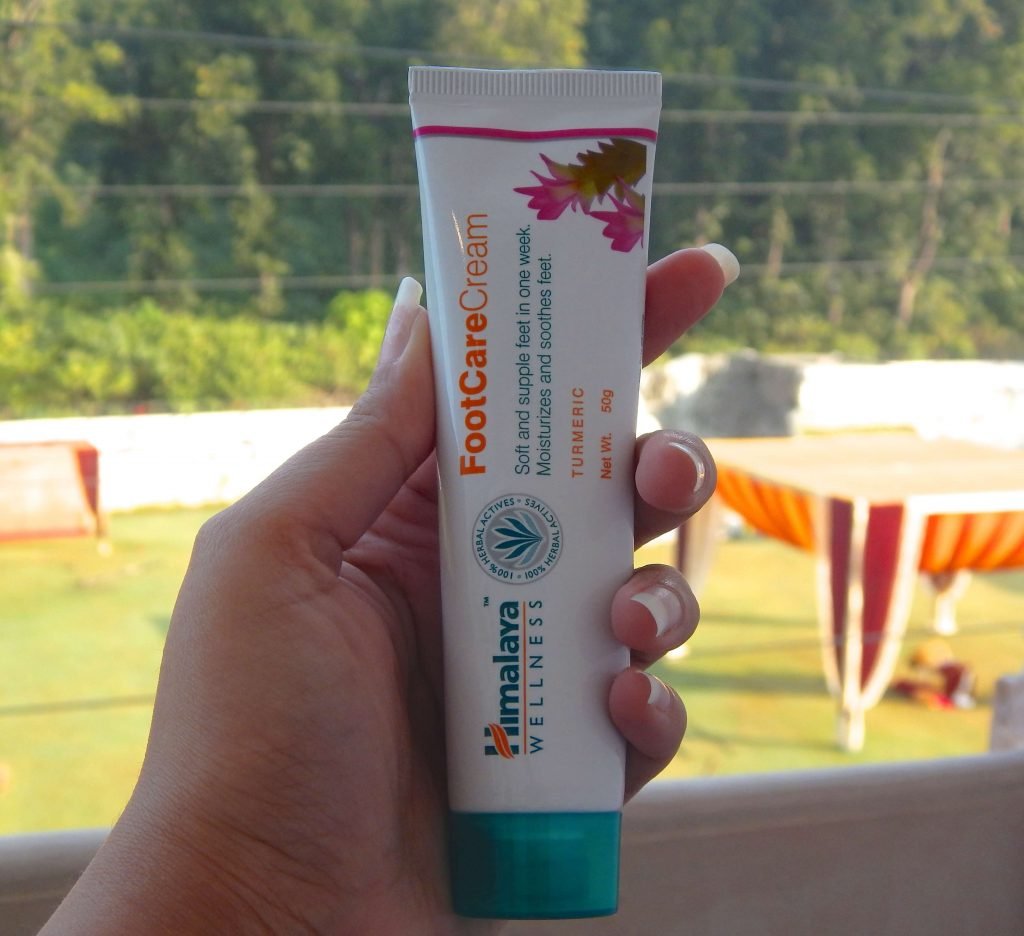 Himalaya's FootCare Cream cares for your cracked heels and rough feet with natural ingredients. Enriched with the goodness of Honey, Turmeric, Fenugreek seeds and Sal Tree extract, this cream leaves your feet feeling soft in one week.
Key ingredients of Himalaya FootCare Cream
Honey, with its bactericidal and antiseptic properties, is extremely important in Ayurveda. Used in a variety of medicines, honey is also an effective moisturizing agent.
Turmeric has been used as an antiseptic for centuries. The herb also contains strong anti-inflammatory properties, which soothe your feet gently.
Sal Tree extract is used as an ingredient in ointments for skin diseases and in ear medicines. Its antimicrobial and anti-inflammatory properties help heal cracked heels.
Ginger is used externally as a local circulatory stimulant which keeps the feet warm, preventing the skin from cracking due to the cold.
Fenugreek has been traditionally used in Ayurvedic medicines and is an excellent moisturizer, specially formulated to hydrate dry skin. Applied externally, the herb is also beneficial for boils, abscesses and ulcers.
Directions for use:
Wash feet with lukewarm water and pat dry. Apply the required quantity of FootCare Cream over the affected area twice daily, once in the morning after bathing and again at bedtime.
Price of Himalaya FootCare Cream: Rs. 110 for 50 gms but Amazon.com does have some great offers on it.
My review of Himalaya FootCare Cream
I started using Himalaya FootCare Cream after completing my trek at Karnala Bird Sanctuary at Panvel a couple of weeks ago. My feet were aching; I had worn open sandals which meant they were exposed to the sun as well as dust and they were looking terrible.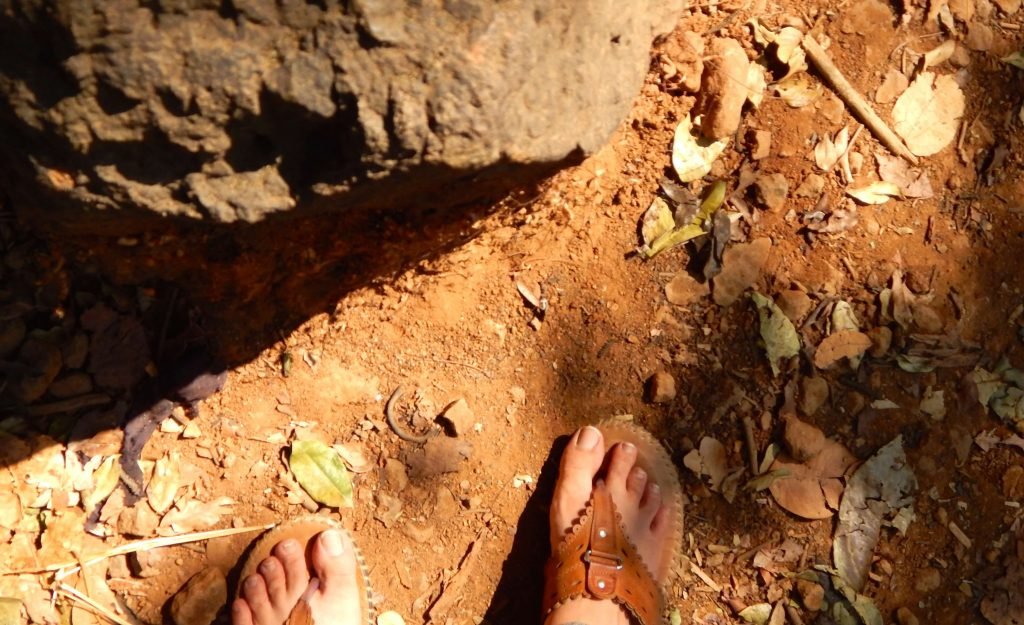 After returning to my farmhouse and a refreshing hot shower, I decided to start a daily routine to take care of my feet.
Step 1: Dry feet thoroughly
Step 2: Massage Himalaya FootCare Cream onto both your feet
Step 3: Wear socks and let the foot cream works its magic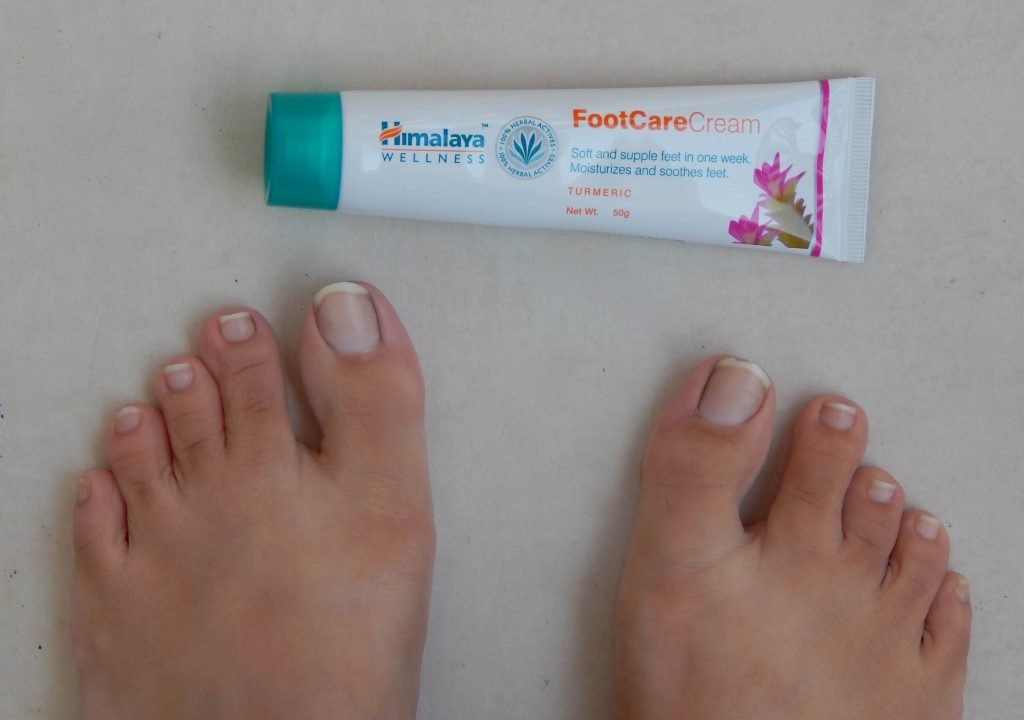 A non-sticky foot cream is of utmost importance to me as I find some foot creams that are too heavy and tend to make my feet sweat. I am also trying to use natural products and I am happy to share that the Himalaya FootCare Cream has ayurvedic ingredients. While it is recommended that one should use the cream twice a day, I have rarely been able to do so as in the mornings I am scrambling to reach work on time.
However, I have been diligent with my nighttime foot care routine and my skin definitely feels healed and much softer.
Guys, Himalaya Wellness and I both feel that three of my lovely readers deserve to be pampered, too and we have partnered to bring you an amazing giveaway in my birthday month!
Here are the rules:
• Share this post tagging @Himalaya Wellness and @munniofalltrades on Facebook, Twitter and Instagram. Please note: Himalaya Wellness doesn't have a Twitter or Instagram handle, so kindly use the hashtag #himalayawellness, #himalayawellness #happyfeet #MunniOfAllTrades so that we can track your entries.
• Invite at least 3 friends to participate in the contest
Prizes:
3 lovely hampers from Himalaya Wellness curated by me ☺
Winner selection:
• One winner will be randomly chosen from all the entries received
• The remaining two will be chosen by the internal team on the basis of their engagement on Instagram, Twitter and Facebook.
Timelines:
• The contest begins today i.e. 4th March and will end on 11th March 2018. Winners will be announced by 17th March 2018.
Kindly note:
• The brand will dispatch the hampers directly to the three winners.
• The contest is open to residents of India only
All the best guys! Have fun participating in the contest ☺
Winners 🙂
Koyeli Chakraborty
Anita Singh
Soumya Hari
Please share your address with me on kbmotihar@gmail.com within 24 hours.