*Names are changed to protect identities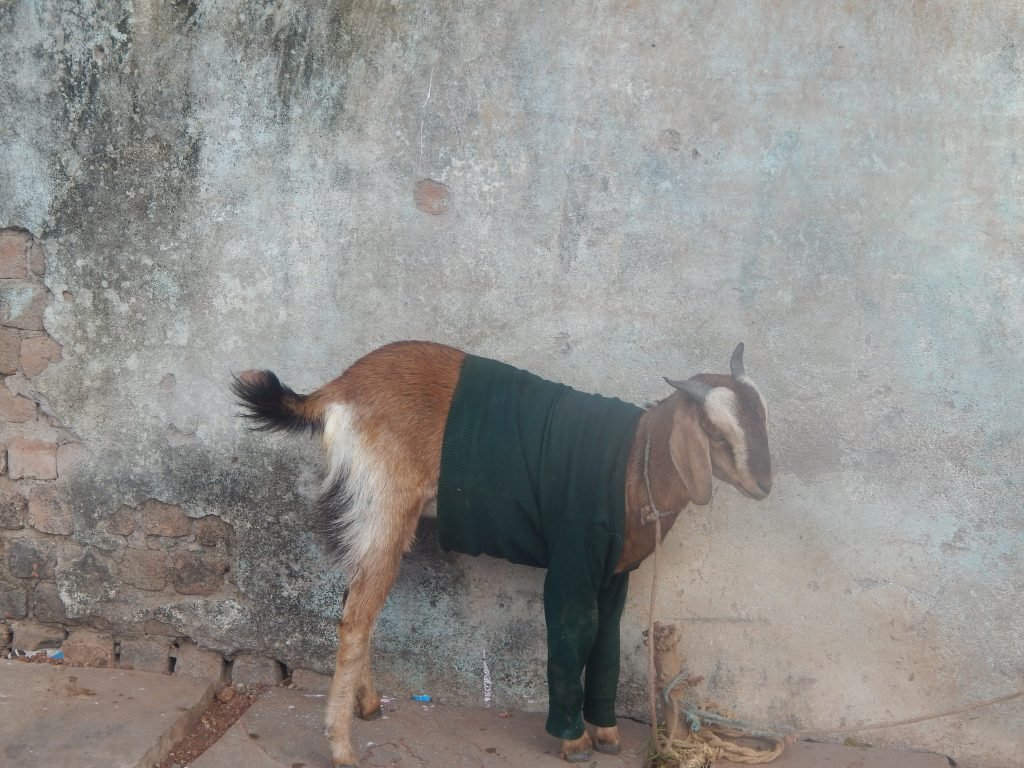 One month, one entire month, I was told I could spend in Madhya Pradesh. Yes, 'Hindustan ka Dil dekho' Madhya Pradesh. Yes, the multiple tourism awards winning state of India. Sadly, also one of the states in India where untouchability is not uncommon.
My teammates and I arrived at Sohagpur in Hoshangabad district and travelled to Pipariya block, our home for the next 30 days. The objective was simple; live with a Dalit family and observe the various forms of untouchability present in villages. Talk to people but don't impose your opinions. Sounds simple, doesn't it? You will find out soon enough.
My teammate, Ekta and I were to stay in Taronkala, our base village and travel to other villages in the area. We were to stay with one of the "better off" Dalit families. Why were they considered to be better off? Well, they owned a toilet and by a toilet, I mean a latrine with 2 feet high walls and the rest which was covered with old saris.
When we sat for dinner, our host family was very nervous about the food they had served us. The villagers had taunted them that they wouldn't be able to take good care of us and provide us with the "standards" we were used to in the cities. We tried our best to assuage them but they still seemed worried throughout the meal.
Umariya on foot
On the next day, we walked around the Dalit basti to introduce ourselves to the families, all of whom who insisted on serving us a cup of tea. Soon it was time for us to leave for our next village. Feeling a little nauseous, with a queasy stomach (after having had 7 cups of tea and eaten amla ka halwa, the day before)  I left for Umariya on foot.
Unfortunately, my stomach had decided to act up and I could barely walk 1.5 km. to reach the village. I vomited in the first house we entered for our interview. Embarrassed, I offered to clean up but the Kaki would hear nothing of it. She pulled out a charpoy, got me a blanket and tucked me into bed. She then proceeded to clean the mess and then went to the neighbour's house to get some lemons. After giving me a glass of nimbu paani, she sat down to answer the questions.
Even though there was nobody at home, she left it open to accompany us to a few families that resided in the outskirts of the village. "I have nothing worthy of stealing", she said with a laugh.
We met families who had been allotted pattas (small pieces of land) by the government for their houses. These pattas were in the middle of the area where the higher castes resided and these families were forbidden to construct their houses there. They started living in the outskirts of the village where there was no road connectivity. If they had to enter the village, they had to walk through the fields (which they were forbidden to do so) and because of this; they were effectively cut off from the government schemes. They did not know when the Gram Sabha was held, they didn't know who their Sarpanch was neither did they know about any events in the village. They lived in complete isolation, only because of their Dalit status and they seemed to be so used to it that it hardly affected them nowadays.
Anganwadis of Bamori
 Bamori was a small village with only one family, which was divided into four households residing there. Their houses were right next to each other and were located towards the end of the village. The common problem that the children themselves told us was the fact that when they went to the Anganwadi, once a month to collect the food packets, they were mistreated by the Anganwadi worker. Food packets were given from a distance and many a time, even that was not provided claiming that they got over.
Being Fair and Lovely?
 One evening, while sitting on the verandah of our house, a few children came to us and we started talking to them. They were telling us about their favourite actors and actresses and one of them mentioned that he loves Katrina Kaif. When we asked him why this is so, he mentioned that she was fair, fairer than most Indian actresses. I then asked him, what about Deepika Padukone, you don't like her?
"Par woh toh kali hain" (But she is dark skinned)
At this point of time, a Kaki interrupted and asked him, "Would you prefer a dark skinned girl or a fair girl for your marriage?"
He said, "Fair-skinned girl"
She then asked him, "What if you don't find one?"
"Then I will marry the other one but I will send her to work"
"What will you do with the fair skinned one?"
"I will make her stay at home and buy bangles for her from Bhopal"
At this point of time, Kaki started laughing and saying that nowadays the children are too smart for their own good.
A boy, who could not be older than 6 to 7 years had such strong beliefs about beauty.  Television, his only access to media, had started affecting his mind and moulding his thoughts.
 Is Caste really that deep-rooted?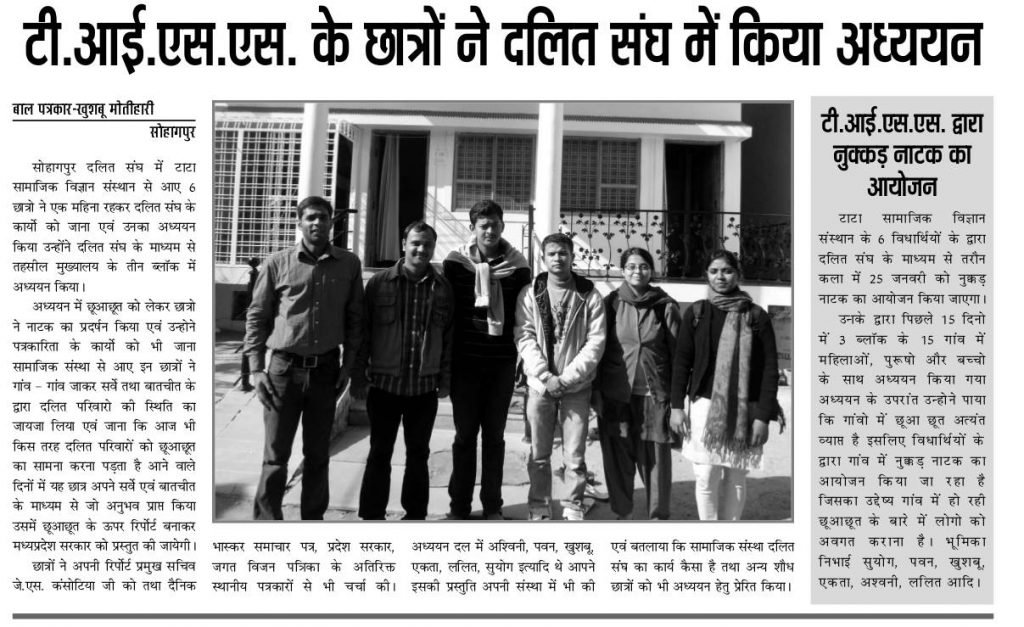 After a few days of our stay at Taronkala, we decided to speak to different people in Taronkala about their different perceptions on caste.
A 16-year-old girl from an OBC family said, "The Dalit children often kill small birds and eat them raw." Her mother agreed and said, "They also carry dead animals from our houses, skin them for leather and eat the leftover meat. They are unclean and live in dirty surroundings"
Another lady told us that even though their standards of cleanliness has improved, the elders in the family did not want them to go anywhere near the Dalits and they could not defy them.
A young boy believed that his caste was the purest and the best and all others were below him. On asking him why he thought he simply said that, "His father had told him and his father could not lie" In spite of his strong belief he played with children of the lower caste because they let him become the captain while playing cricket and let him bat first. He was the only person who had a plastic bat and a rubber ball in the group and all other boys tried to win his favours.
Dalit's perspectives on Caste
We also spoke to a few Dalit families about untouchability. Most of them seemed to be defending the practice. One lady was asked her opinion on making the lower castes sit outside during marriages and asking them to pick up their own plates. She replied, "During marriage, there is not enough space for everybody to sit in the main hall. Someone has to sit outside. As for picking our own plates, I believe that 'aram haram hain'. There is no shame in doing our own work. We asked her counter question, why did the higher caste people get their plates picked up their servants to which she replied, "If the servants are not given work, they tend to become lazy. That is why; they take their employer's plates".
A Dalit who believed in equality, could not see discrimination against her or maybe she simply chose to ignore it because she did not look upon it as discrimination. If yes, then what was untouchability in her eyes I wondered?
Caste in the city?
Rajesh Patil (55), from Bamori said, "While I was working in Mumbai, I never came to know anybody's caste and therefore I did not mind eating with them. In my village, I know each and every person. Even if I want to eat at a Dalit's house, I cannot because other families in the village will start practising untouchability against me".
Priya, a 15-year-old student from Bamori revealed, "While in school, I play and interact with girls from all castes but after I return home, my mom ensures that I take a bath before entering the house. I do not believe in untouchability, my family does."
 Marriage and funerals
When I asked the person's brother whether he goes to marriages or funerals of people from the lower caste, he said yes but he did not eat there. On asking him the reason, he said, "If a higher caste person goes to the wedding of a lower caste, the food he eats has to be prepared by a Brahmin. Most of the families cannot afford this and that is why; even though we go and wish the couple and take presents, we don't eat there.
But is everything so bad at Taronkala and other villages?
Not at all.  During our month long stay, we were introduced, 'Bachon ki pehel' (Children's Initiative) a newspaper completely run by children and awarded by the then President of India, Dr. APJ Abdul Kalam.
The child reporters of 'Bachon ki pehel' were confident, inquisitive and did not shy away from strangers. Instead, they asked them questions, proudly show their newspaper and invite them to sit for a cup of tea. Most importantly, one of the vows they have to take when they become journalists with the newspaper is that they will not practice untouchability.
I hope this seed planted in their mind at this young age blossoms into a casteless, equitable society.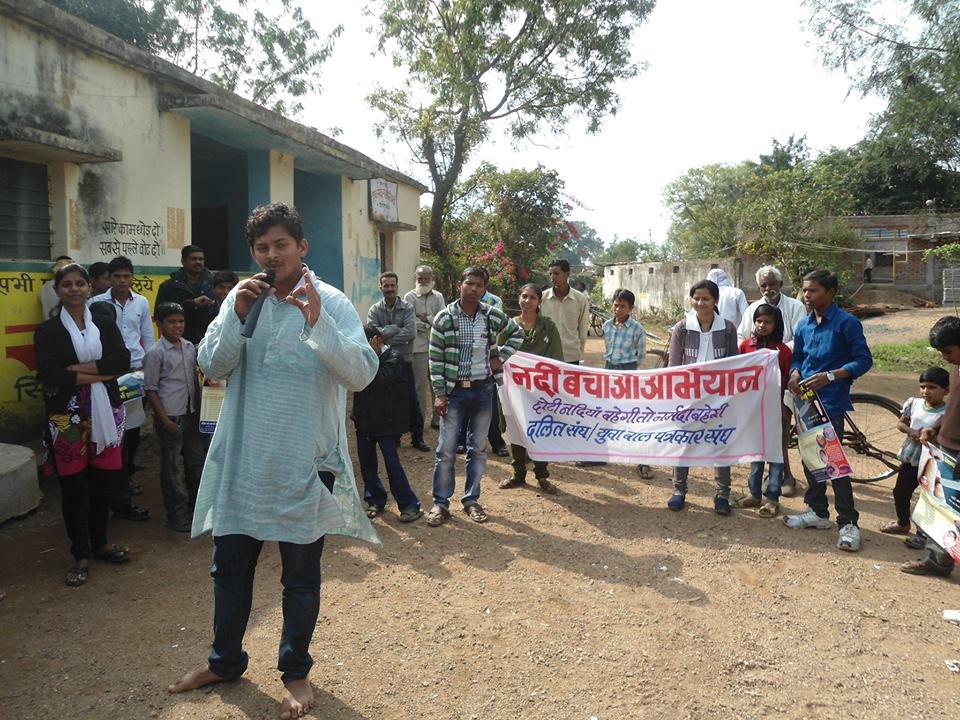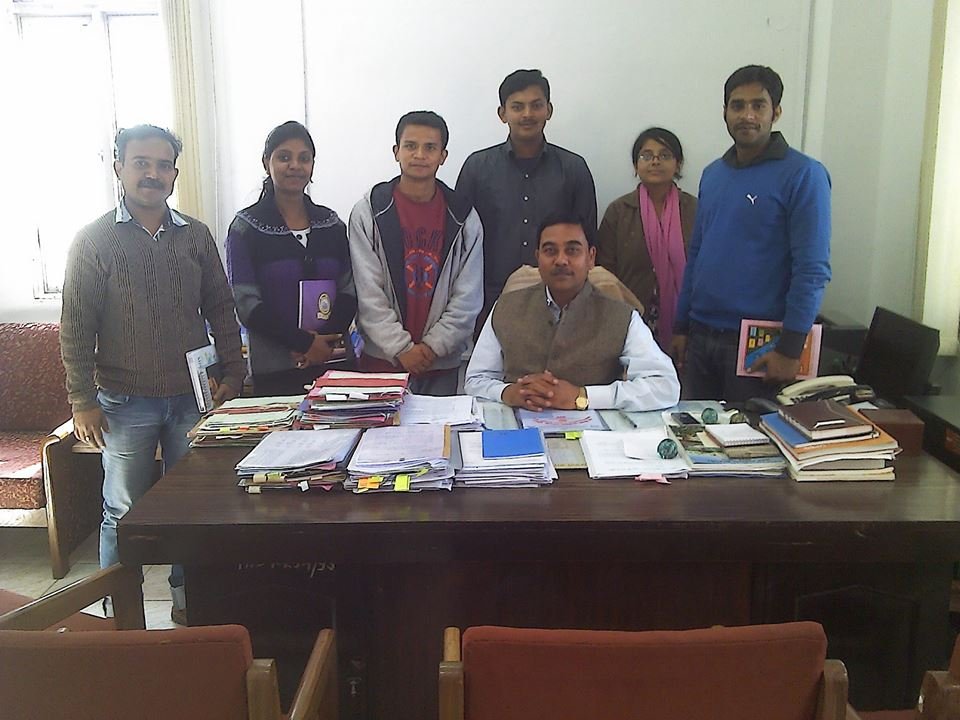 Please note: All instances cited in this blog post are true and this post is an extract of my fieldwork diaries and field report while working with Dalit Sangh in Madhya Pradesh. If you wish to support them, do check their work here