Happy Holidays everybody!
#MunniOfAllTrades would like to bring some holiday cheer to you by announcing a Giveaway!
We have five wonderful prizes for our readers!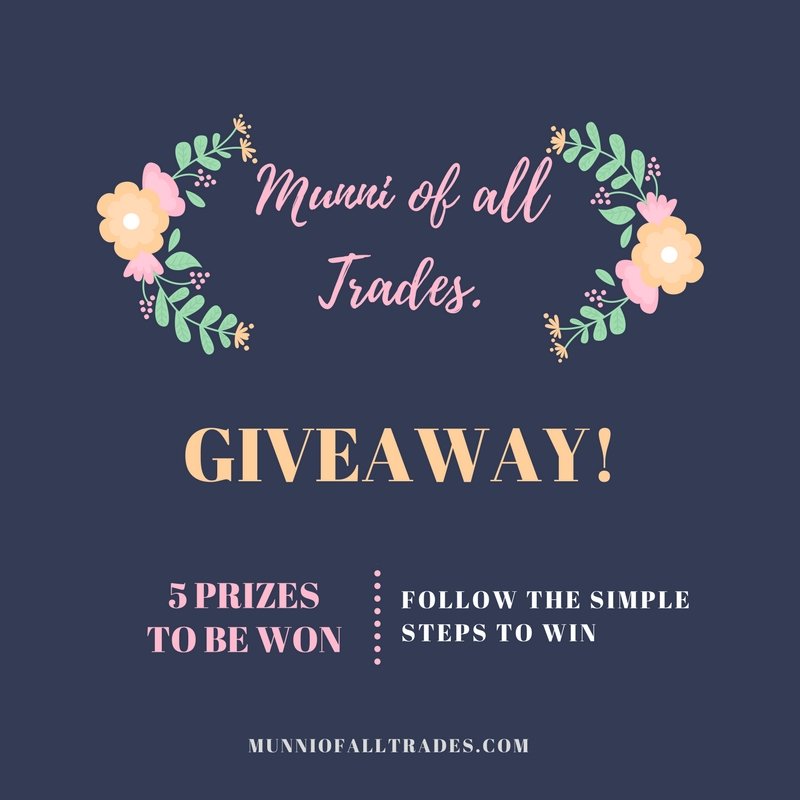 i) Sea Soul Dead Sea Anti Tan Spa Pedicure and Soap Square Bath Salt/Foot Soak worth Rs. 500
ii) Olay White Radiance SPF 24 UVA/UVB moisturizer worth Rs. 999
iii) Purva Hand Made Soaps Gift set worth Rs. 1080
iv) Ozone Express Facial Kit worth Rs. 1200v) StBotanica Eucalyptus & Tea Tree Dry Hair Repair Shampoo worth Rs. 799
How can you win?
Follow these two simple steps:
Subscribe to my blog newsletter in the upper right hand side corner.
Don't forget to leave your full name, email id and city in the comments below along with the prize you want to win! J
For brownie points, invite as many friends as you like to participate in the contest tagging me on the platform:
Twitter: @kbmotihar
Facebook and Instagram: @munniofalltrades
The giveaway ends on 1st January 2018 and winners will be announced on 3rd January 2018
The giveaway is open to only Indian residents. All the best guys!