Manas National Park in Assam is home to among the most beautiful and last remaining natural tropical evergreen forests in India. It is home to the Asian Elephant, the Royal Bengal tiger and the Great Indian Rhinoceros.
The Manas river, from where the National park takes its name, originates from Bhutan and enters Assam to merge with the wilful Brahmaputra.  It crisscrosses the thick vegetation that is home to a variety of flora and fauna. The Manas National Park spread across the borders of India and Bhutan had been affected by heavy poaching and logging until recently. It had been woefully described as being 'A Heritage in Danger'. Thankfully, this is a tale of the past. Conservation efforts adopted in the past decade have changed the Jungle's fortunes.
What is remarkable about the park, however, is that the conservation efforts have mostly been adopted and undertaken by people with a chequered past from local communities.
This serene and tranquil land had witnessed militancy and violent aggression for over 6 decades. It was only with the establishment of the Bodo Territorial Region in 2003 that some semblance of normalcy returned.
Despite the Bodo Accord being signed, there was a long way to go. Community development and livelihood creation were essential. With this in mind, the Manas Maozigendri Ecotourism Society was born. They initiated a small but quiet movement. They began working with poachers to train them to become the guardians and protectors of Manas National Park. The nature-loving Bodos started working towards conserving of the Manas National Park.
Today, the eastern range of the Manas National Park is home to poachers turned protectors who patrol the forest and help conserve it.
During my week-long trip to Assam, I was privileged to meet the members of the Manas Maozigendri Ecotourism Society (MMES)who spearheaded the conservation work.
Meeting our Bravehearts: Poachers turned Protectors 
After a two hour long drive from  Barangbari, the other end of Manas National Park, my co-bloggers and I reached Manas Maozigendri Ecotourism Society's centre. Savouring tekeli pitha, a local delicacy made of rice flour, jaggery and sesame seeds, biscuits and lal cha, we sat down for a conversation.
My eyes were immediately drawn to Mr. Buddhiswar Boro. My long stare prompted him to say with a smile, "Yes, it's not there" and before I could apologize for my rudeness he waved me off. He shared, "I started hunting when I was 14 years old. Nobody told me it was wrong. We had a free hand in the forest and I was very successful in hunting. With our guns, we felt invincible. Until of course, a wild boar attacked me and I was grievously injured. I lost my arm and my livelihood."
Mr. Hemanto Basumatary added, "I must have killed at least 50 elephants. Their tusks were valuable and sold for as much as Rs. 3000 per kilo. I was given contracts from Indians and foreigners to go on week-long expeditions. I, too, was usually successful."
"People ask me am I ashamed that I was responsible for the death of so many animals? Yes, of course, I am but they should realize that Bodoland at that time was going through a struggle. We did not have money to eat. We did whatever we could to survive. Today, I am proud to protect the forest instead of harming it."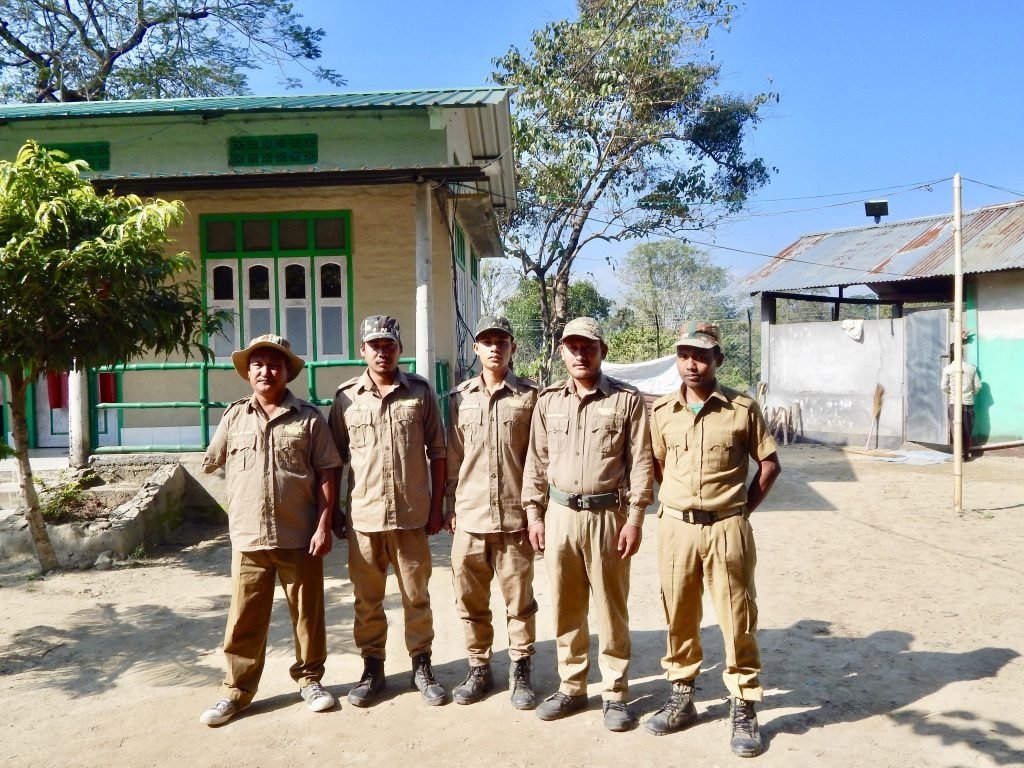 Everybody spoke matter of factly; their words betrayed no emotions.  But as they started speaking about the conservation efforts, their faces beamed with pride.
How Manas Maozigendri Ecotourism Society's centre brought about change?
Awareness campaigns and door to door visits; community meetings and working with the families was key to their success. With limited resources in hand, they managed to convince poachers to give their weapons up.
Our bravehearts knew the forest; it was their second home. They were instrumental in carrying out detailed surveys, creating maps and planning the eco-tourism initiatives. They were responsible for patrolling and keeping unscrupulous people away from Manas National Park.
"What was more profitable? Poaching or conservation", someone asked.
"When we were poaching, we were endangering the environment, harming animals and earning money. Today, we may earn less but at least we have dignity and peace of mind. We are creating a better world for ourselves and our children.", came the response.
Manas National Park: Then and Now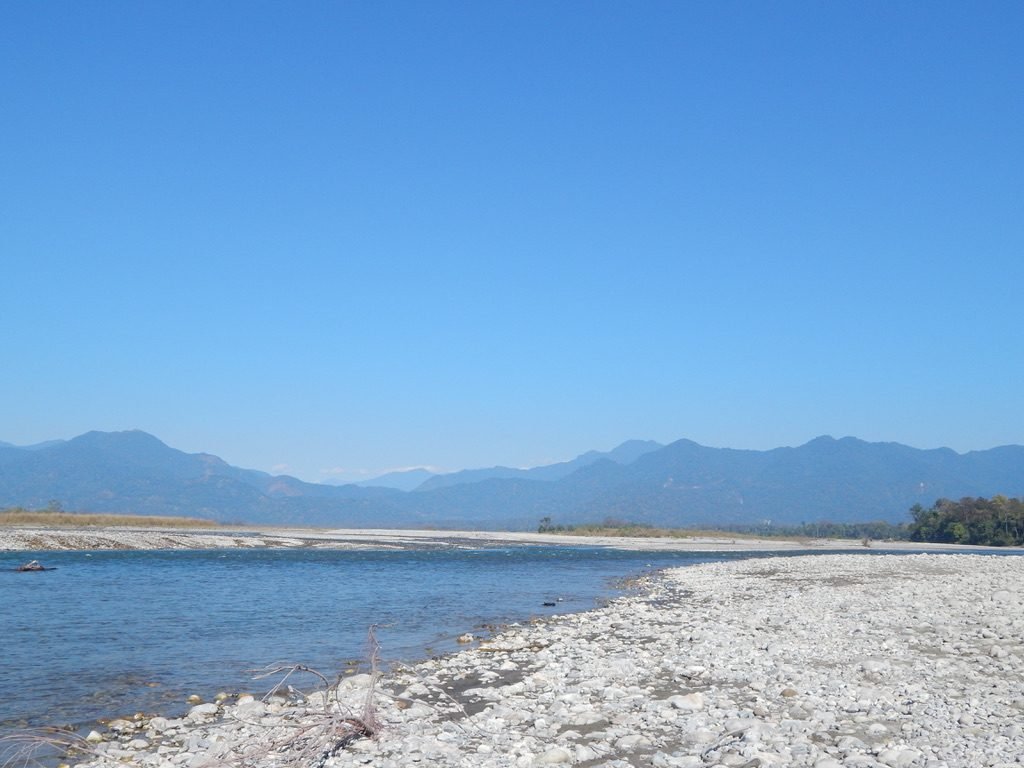 Manas National Park which had a declining rhino and elephant population was commended for its efforts in conservation in 2011. According to the World Conservation Monitoring Centre, Manas National Park protects 22 scheduled species of flora and fauna. It is a national park, a UNESCO Natural World Heritage Site, a Project Tiger reserve, an elephant reserve and a biosphere reserve in Assam. In the Tiger Census of 2017, Manas National Park had doubled its population and had at least 30 tigers.
With its initial efforts being successful, MMES started expanding its work.  Today, MMES has over 11 protection camps. Infrastructure development was important to ensure conservation. MMES started working with the government to build a network of roads.
MMES protects 250 sq. km. of the forest from poachers and loggers. It has helped rehabilitate many poachers and is paying them a fixed salary to protect the forests
Living in the periphery of the forest is not easy. There have been instances of elephant herds going wild and destroying property and crops. MMES also works with these people to help them rebuild their lives.
A delicate balance has to be maintained between the quest for livelihood and conservation. The Bodos are perhaps the best suited to manage this balance. The community came together to start the Manas Maozigendri Jungle Camp. The project employees 31 locals for the ecotourism project.
The work undertaken by the  MMES is extraordinary. With their efforts and advocacy, poachers laid down their guns to become protectors, the local community rallied behind them and the government supported their initiative.
The feeling of fulfillment and joy was evident as we spoke to Mr. Kalen, Mr. Rustom, Mr. Pranjit and others about their work. Community-led efforts to protect natural resources is essential and has been recognized by the Constitution of India in the Forest Rights Act 2006. This has been adopted remarkably well by Manas Maozigendri Ecotourism Society to transform the National Park and the lives of those are dependent on it.