Goa, undoubtedly, has some of the most beautiful beaches, pristine water and happiest people in India. However, once you have had your fill, you must look a little beyond and see what this lovely place has to offer. To get you started on exploring this paradise, I have put together some of the offbeat things to do in Goa.
1. Turtle Nesting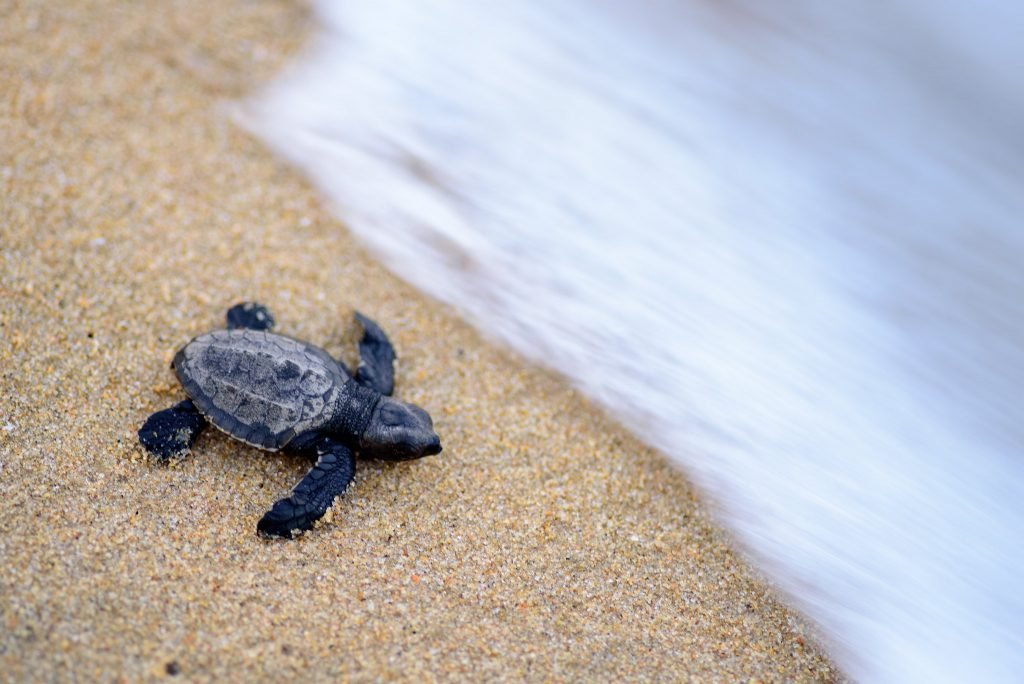 Did you know that 4 gorgeous beaches in Goa are also turtle nesting sites?  Morjim, Mandrem, Galgibag and Agonda beaches welcome the Olive Ridley turtles between November and April every year and they lay eggs which take nearly 45 days to hatch. If you are lucky, you will be able to watch these eggs hatch and see the turtles slowly make their way back to the sea. Olive Ridleys are sensitive to human activities and Goa Tourism is working hard to ensure these turtles are protected.
Approximate cost: Rs. 1500 to Rs. 2000
Best Months: November to April
2. Tropical Spice Plantation in Goa
You will be welcomed with the traditional Kumkum and a garland of flowers when you visit The Tropical Spice Plantation in Goa. With 75 different types of birds, a butterfly garden and exotic spices, this plantation is a beautiful place to relax and rejuvenate amidst nature. Located about 6 km from Ponda village, this spice plantation is perfect for a day tour. They also serve a delicious Goan meal on a banana leaf to their guests.
Approximate cost: Rs. 400 for the entry fees
Best Months: All through the year
3. Cashewnut Processing
Cashewnut processing involves steam roasting, shell cutting, peeling, grading and packing. You can learn about this at the Sahakari Spice Farm as you munch on some delicious cashews of course!
Besides a cashewnut processing unit, you can also witness folk dances like Dhalo and Fugdi which can be arranged on prior request. You can also learn the art of swinging from palm trees and also attempt to climb the Beetlenut palms if you are in the mood for some adventure.
Approximate cost: Rs. 400
Best Months: All through the year
4. Butterfly Conservatory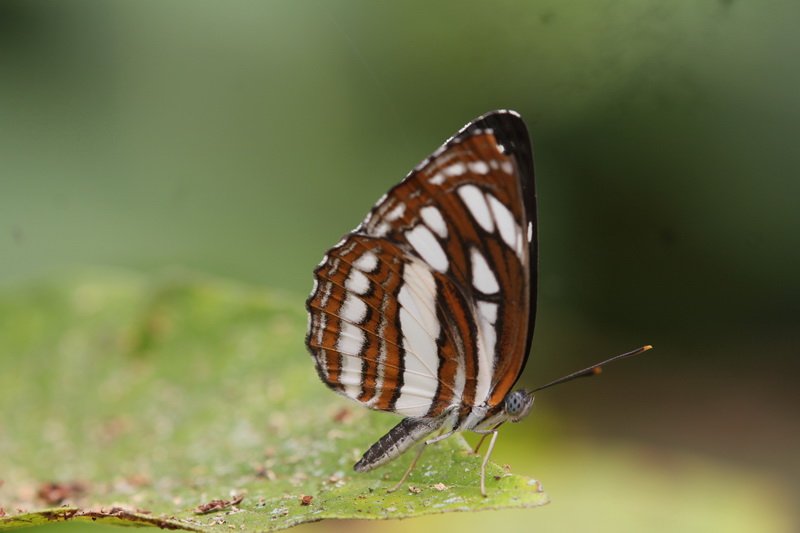 Jyoti and Yashodan bought a hill slope that was scheduled to be cut and developed into plots by a local builder. After various attempts to cultivate fruit trees failed, they decided to turn the place into a forest. They introduced butterflies as a starting point to rejuvenate the place. This project is the Mystic Woods and it has 144 documented species of butterfly. However, idealistically, you may be able to see 20 to 24 species of butterflies depending on the weather conditions. The best time to visit them is the first week of November. Mystic Woods also displays minerals, geodes, fossils, insects and butterfly specimens. You have to book in advance for a personal guided half-day tour with either breakfast or lunch. You can visit their Facebook page for more information. They are very prompt in responding.
Approximate cost: Rs. 800
Best Months: November
5. Dolphin Sighting
Humpback dolphins and the finless porpoises are found in Goa and if you are lucky, you might just spot them! Operators, typically charge Rs. 400 to Rs. 500 for a 45-minute trip and you can spot the Millionaire's Palace and the Fort Aguada Jail on your trip.
I went on a Dolphin Tour at Coco Beach, Candolim and unfortunately, did not spot any. It all comes down to luck but the boat ride was definitely fun!
Approximate cost: Rs. 400 to Rs. 500
Best Months: October to May
6. Dudhsagar Waterfall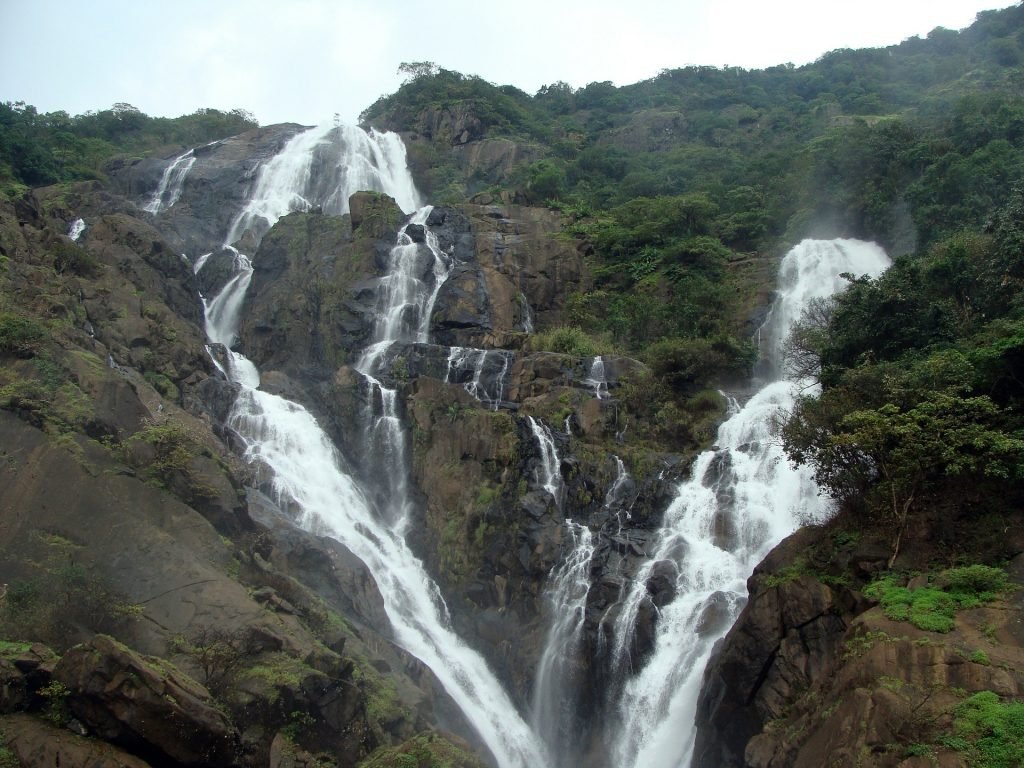 Dudhsagar Waterfall (literally translated as Sea of Milk) is located on the Mandovi River in Goa. With a height of 310 meters, this 4-tiered waterfall is amongst the highest in India. They are located in the Mollen National Park and Bhagwan Mahaveer Sanctuary in the Western Ghats of India. You will have to trek through the forest to finally feast your eyes on the spectacular sight of the Dudhsagar waterfalls. Goa is full of scenic places like the Dudhsagar waterfall and many others that will tempt you to book a trip right away. For more inspiration, check out this lovely post on some of the most scenic places in Goa. 
Approximate cost: Rs. 400 for the entry
Best Months: October to May
7. Go Birding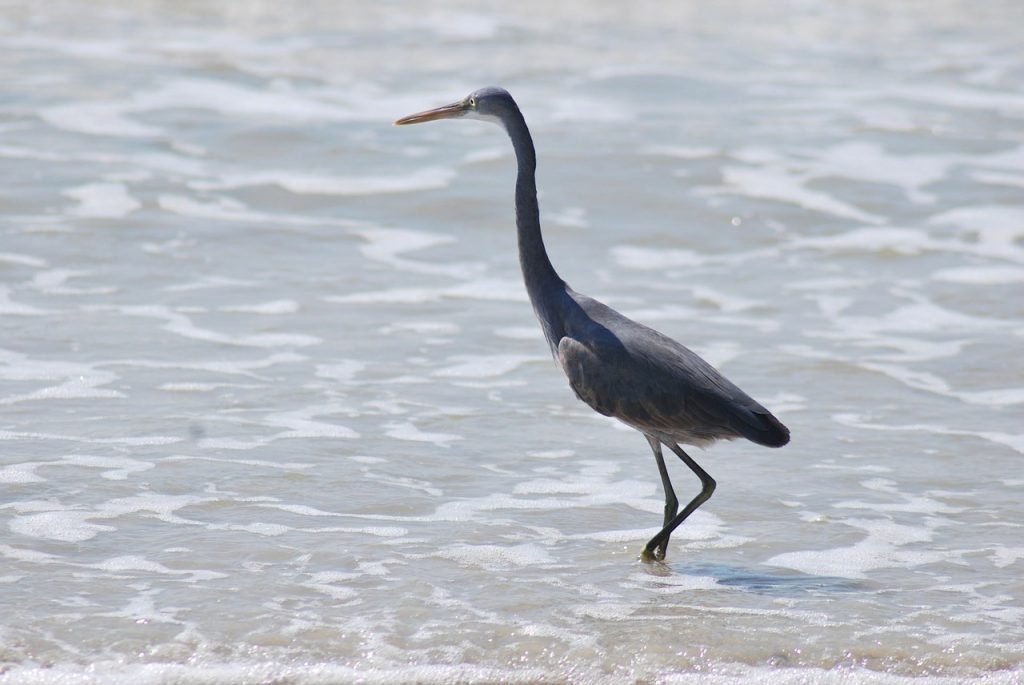 When you look beyond its beaches, you will realize that Goa is a natural hotspot for birds. With 473 different species, Goa is a paradise for birdwatchers. The collared kingfisher, the Asian open bill, Red-billed tropicbird, Swinhoe's storm petrel and so many other birds can be found in the Goan hinterlands. You can visit  Bhagwan Mahavir Wildlife Sanctuary & National Park, Salim Ali Bird Sanctuary, Carambolim Bird Sanctuary, Mhadei Wildlife Sanctuary and Cotigao Wildlife Sanctuary when you visit Goa.
Approximate cost: Rs. 1000
Best Months: Post the monsoons.
8. Latin Quarter Walk 
The Fountainhas area also known as the Latin Quarters of Panaji is full of interesting stories and beautiful lanes. Go on a walk with Soul trails as they show you the Mint House, Adil Shah Palace and other unique places around the Fountainhas. To book a tour, visit https://www.soultravelling.in/
Approximate cost: Rs. 499
Best Months: All through the year
9. Bungee jumping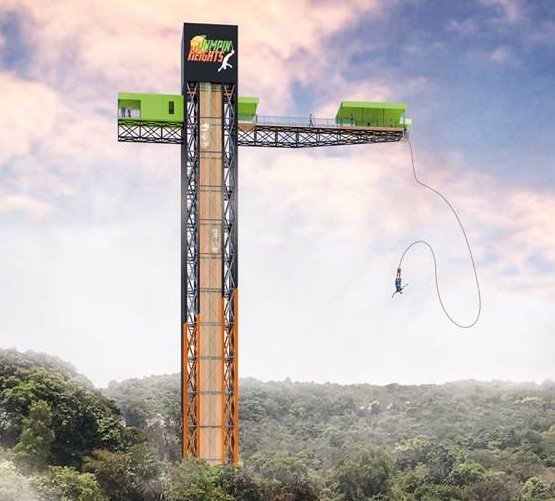 Goa and Bungee jumping? You heard it right! Goa Tourism Development Corporation has partnered with Jumpin Heights to install bungee jumping stations over the Mayem Lake. Located at a height of 55 meters, this is the second-highest bungee jumping point in India.
Approximate cost: Rs. 5000
Best Months: September to May
10. Canyoning in Goa
Netravalli Wildlife Sanctuary where you can try out the extreme sport, canyoning. You jump into a waterfall as it carries you downstream with a gush. People also rappel to the top of the waterfall and then experience canyoning. There are many safety measures that you must follow while trying this out and always follow the instructions given to you.
Approximate cost:  Rs. 2500
Best Months: October to May
11. Ship Wreck Diving
It is widely believed that the seabeds of Goa have seen at least 600 shipwrecks! These are mainly Portuguese ships that capsized due to storms and rough weather conditions between the years 1497 and 1612. Divers across the country come to Goa to experience diving as they look for these ships and possibly hidden treasure. A popular shipwreck diving site is Suzy's Wreck or the SS Rita that capsized in the mid-1900s. These structures are now home to baby lobsters, fishes, corals and a wide variety of marine flora and fauna. Another wreckage you can visit is the Davy Jones Locker which is only for advanced divers. Barracuda Diving offers shipwreck diving experiences in Grande Island. Scuba diving trips are shut from June till September owing to the monsoons.
Approximate cost: Rs. 2500 to Rs. 5000
Best Months: October to May
12. Kite Surfing
Have you ever imagined what would it be like to be a bird that can just spread their wings and fly? With Kite Surfing, all of us can finally fulfil our dreams of taking off and flying! Goa has special kitesurfing courses for beginners, intermediate and advanced learners that would take you through the basic training, safety procedures, kite anatomy, how to control the kite and other important information. Once you are certified, you can enjoy surfing through the clear blue skies!
A word of caution; kite surfing is an extreme adventure sport and certain level of fitness is important. You must go through a certified training institute and ensure you complete the first level course before you go for this activity.
Best months: January to April
Approximate cost: Rs. 8,000 to Rs. 15,000
13. Goa Carnaval
Famous as the Mardi Gras of India, the Goa Carnaval has an interesting history. It was introduced by the Portuguese during the conquest of Goa in the 18th Century and was revived in 1965 by Timeteo Fernandes.  The Festival starts of Sabada Gordo (Fat Saturday) and ends on Shrove Tuesday i.e. a day before the first day of Lent. A local resident is proclaimed to be the King Mom and he inaugurates the festival by saying "Kha, piye aani majja kar" (Eat, drink and make merry). King Momo also is a part of the parade with colourful bullock carts, floats, balloons and of course the revelers, who are enjoying the festivities.
Approximate cost: Free!
Month: February
14. Goan Portuguese Home cooking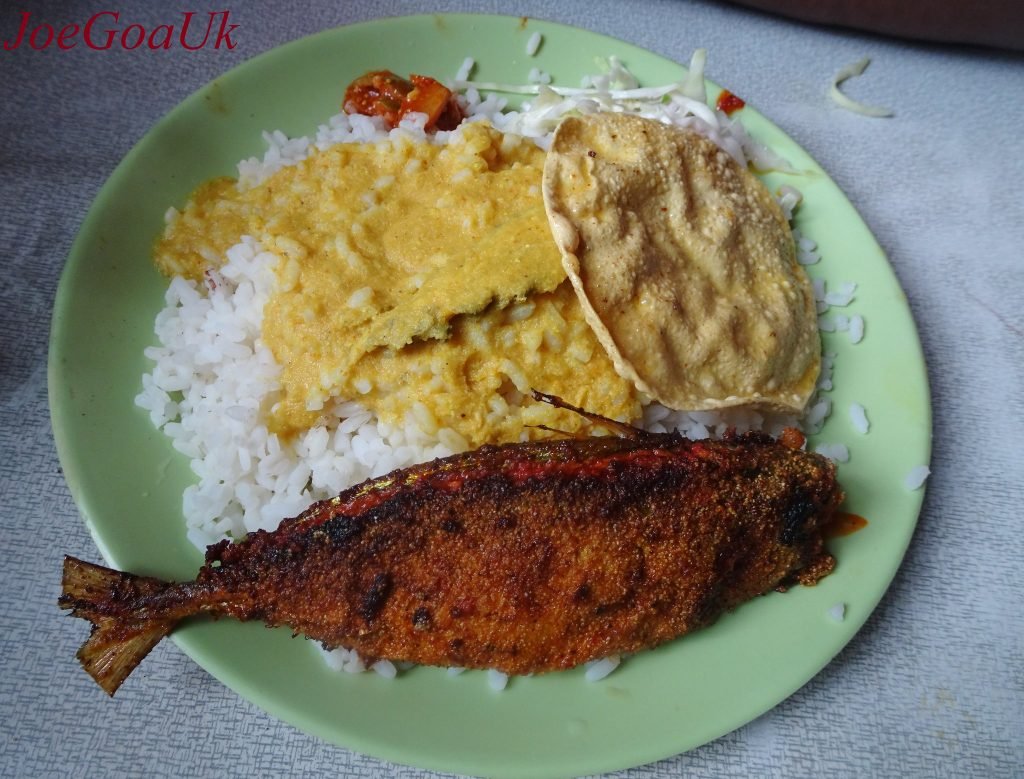 Want to try your hand at making some Chicken Vindaloo or Fish Guizado? How about baking a delicious Empada? When you are in Goa, you must attend a Goan Portuguese Home cooking class to learn the secrets of cooking a delectable meal. Maria Fernandes hosts these sessions in her beautiful home and you can book this experience through Airbnb.
Approximate cost: Rs. 2500
Best Months: All through the year
15. Crabbing in Goa
Imagine lounging on a boat in the peaceful backwaters of Goa as you enjoy the unique experience of catching crabs! Crabbing is increasingly becoming popular and there are many tour operators that offer this experience. After catching crabs, you can sip on some ice cold beer or Feni if you prefer and wait for a chef to prepare a delicious crab meal for you onboard!
Approximate cost: Rs. 2000 to Rs. 2500 per person
Best Months: October to May
16. Dindi Festival
Celebrated since 1909 on the Second Day of Diwali, the Dindi Festival is an annual procession of palanquins with deity starting from the Vithal Rakhumai Temple. It is dedicated to God Vithoba where a palkhi is carried by the worshippers and taken all around the town. This is one of the oldest festivals in Salcette.
Approximate cost: Free!
Month: November
17. Serendipity Arts Festival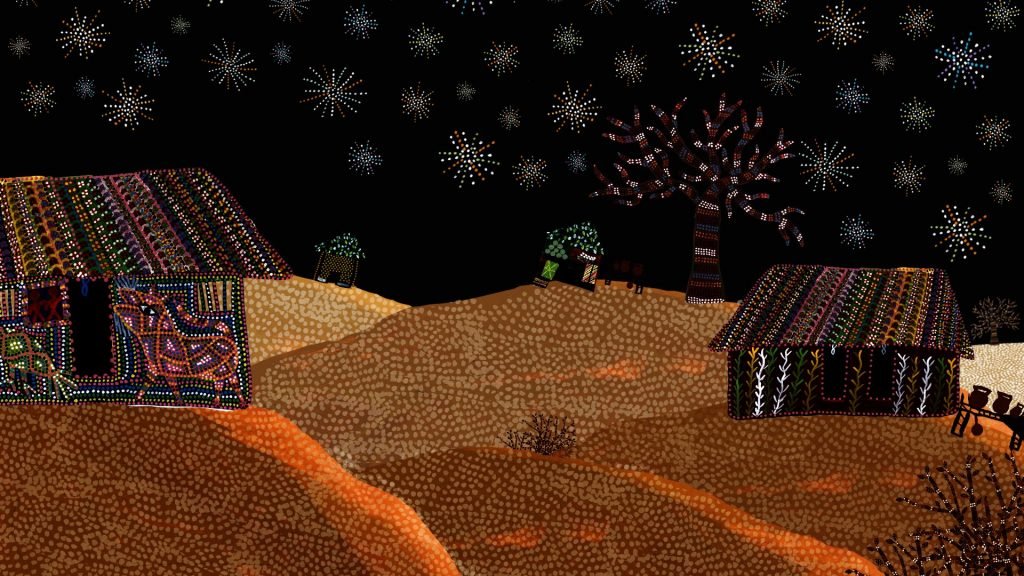 Literature, live arts, fashion and films all come together for the Serendipity Arts Festival! Considered to be the largest multi-disciplinary art festivals in the country, this festival is free for all. You can attend workshops, see some wonderful live performances or simply appreciate the different art forms displayed. The fourth edition of this festival will be held between15-22 December 2019 at Panaji.
Approximate cost: Free!
Best Month: December
18. Casino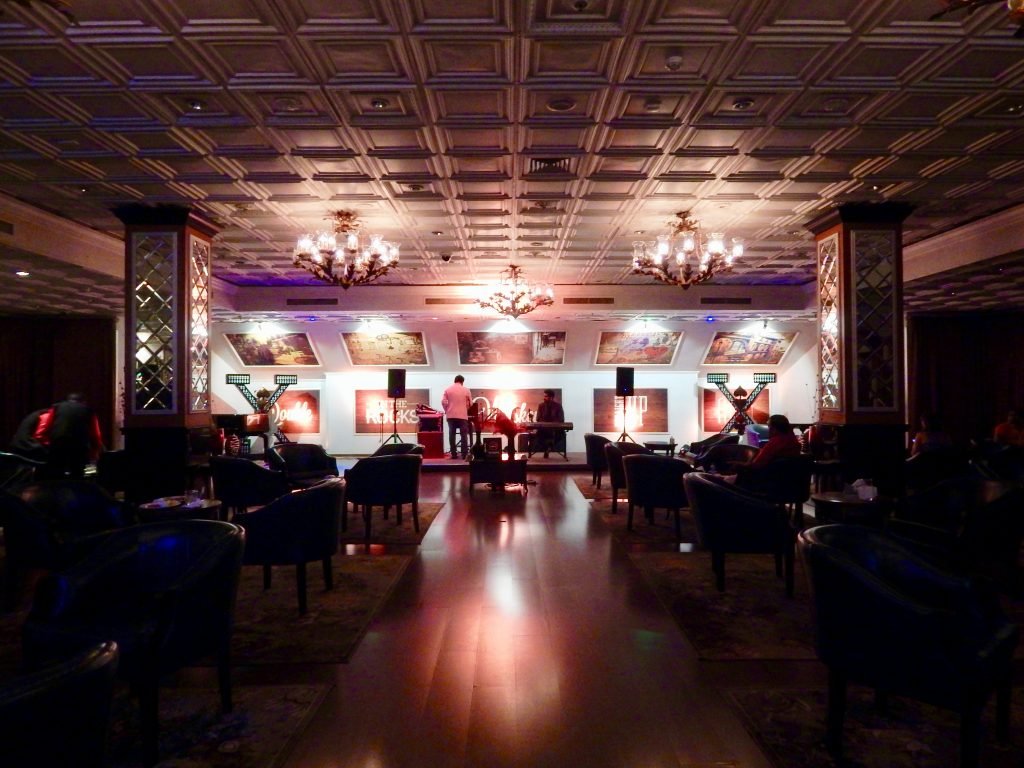 I have visited the Deltin Royale Casinos in Goa twice and I can tell you it is definitely a thrilling experience. From simple slot games to live tables, roulette and poker, Goan casinos have a wide variety of games to suit your interest. When you are tired, take advantage of the free-flowing drinks, the delicious food they serve onboard or simply enjoy the dance performances.
Approximate cost: The entry depends from casino to casino
Best Months: All through the year
19. Hot air balloon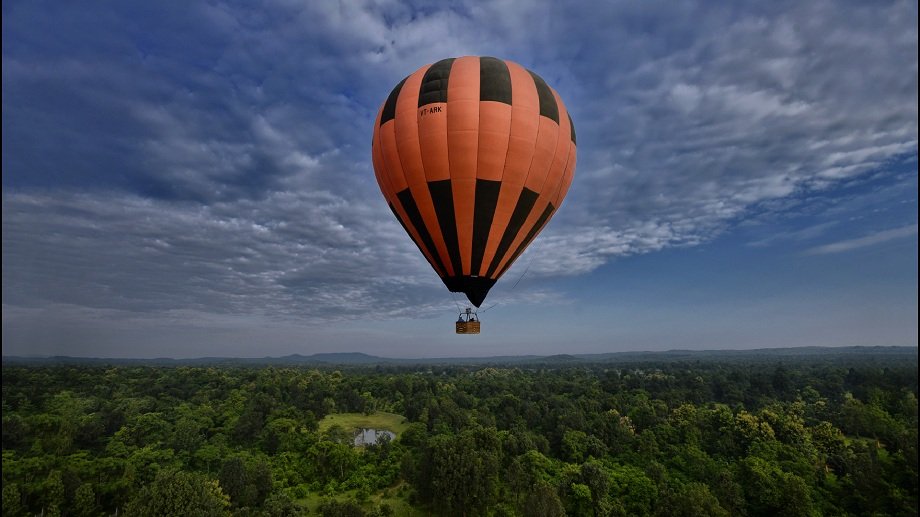 Tiger Balloon Safaris has partnered with GTDC to provide exclusive hot air balloon rides in Goa. Imagine hopping on to luxurious basket as your balloon takes flight and takes you on a trip of a lifetime! You can experience a gorgeous panoramic view of Goa on this magical ride as you sip on some delicious champagne. A truly romantic experience!
Approximate cost: Rs. 11,000
Best Months: October to May
20. Luxury Train ride
Susegad or Contentment is a way of life for Goans and that's what the Deccan Odyssey luxury train wants to offer you! You can go on an ultra-luxury train ride that begins in Mumbai and experience the splendor of Goa! For a detailed itinerary, check out https://www.thedeccanodyssey.com/
Overnight Houseboat cruise
A houseboat cruise is a perfect way to spend your Goan vacation. Imagine cruising along a river in a rustic houseboat as you pass villages, farms and maybe even dolphins! Sounds like pure bliss right! Post cruises will serve three meals, beer of course and also offer activities like birding. You can experience these cruises in River Chapora and River Mandovi.
Approximate cost: Rs. 8000 per person
Best Months: October to May
21. Feni tasting in Goa
 Imagine walking through a beautiful farm as you watch the harvest of the cashew apple which is used to prepare the delicious Goan drink, Feni. The cashew apples are used to make neeru which is stored in a matka (pot) which is buried underground. It is taken out in a week's time after its fermentation and then distilled to make the final product. A feni tour is a quintessential Goan experience and a must-visit during your trip to Goa.
Approximate cost: Rs. 2000
Best Months: All through the year
22. Public Astronomy Observatory or PAO
Association of Friends of Astronomy (AA), a local non-profit worked with the government to star the Public Astronomy Observatory (PAO), a first of its kind in Goa. AFA was founded in 1860 by community members who were passionate about astronomy and in 1982, PAO was inaugurated. The terrace of the Junta Building comes alive on weekdays from 7:00 pm to 11:00 pm and everybody is welcomed to watch the sky. They have reflector telescopes and enthusiastic members who will show you around. AFA organizes fun workshops for kids and events from time to time. Follow them on Facebook and visit them the next time you are in Goa!
Approximate cost: Free
Best Months: All through the year when the skies are clear
23. Experience the astronomical secret of the Holy Spirit Church
Equinox (20th March and 22nd, 23rd September) is the best time to visit the Holy Spirit Church and view its best-kept secret in plain sight. The sun rays enter the church through an ocular window as two more beams of sun rays shine through the windows located on either side. As the earth rotates around the sun, you can see the sun rays move and illuminate the statues of Mary and Jesus.
The setting sun puts the spotlight on the emblem of the main altar while the two side altars also get lit up. This is an awe-inspiring sight.
Approximate cost: Free
Best Months: 20th March and 22nd, 23rd September
24. The Bigfoot Museum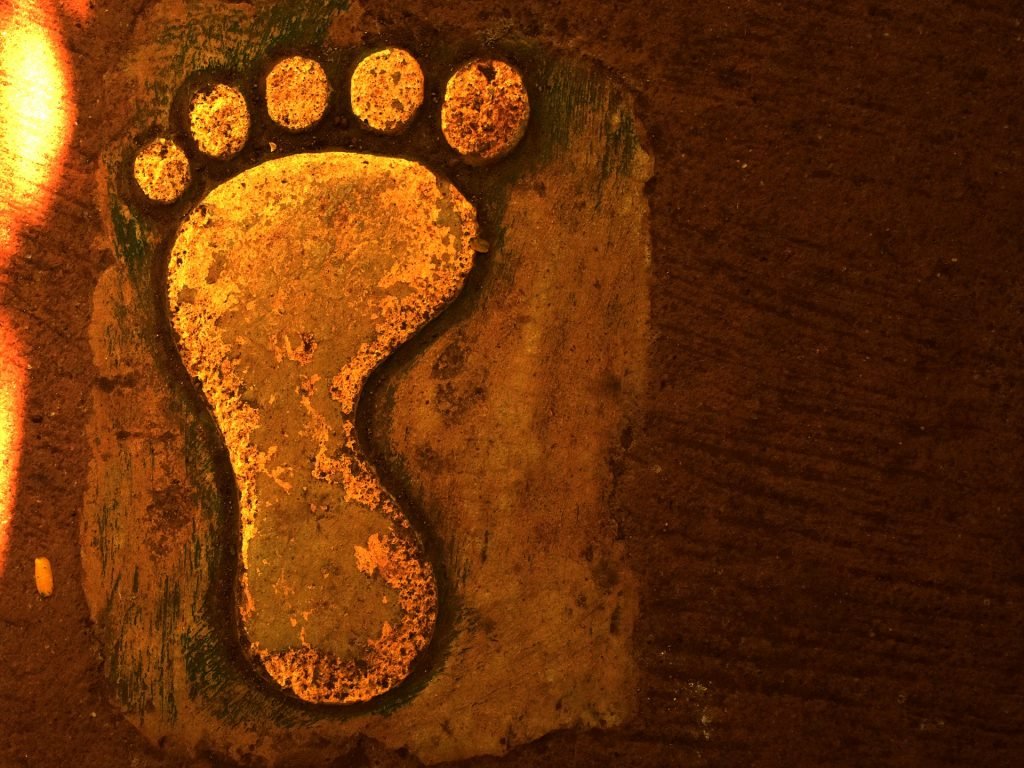 Maendra Jocelino Araujo Alvares, a Goan artist started Ancestral Goa, popularly known as the Big Foot. This is a museum that showcases traditional Goan occupations, it's culture and rich heritage. However, what attracts a lot of people to this place is the statue of Sant Mirabai, 14 feet long rock marvel created by Maendra himself! It is featured in the Limca Book of Records as the longest laterite sculpture in India.
Approximate cost: Rs. 100
Best Months: All through the year
I hope you enjoyed reading this article! Team Munni of all Trades is grateful to GITM for hosting me on a press trip to Goa where I visited and experienced some of these places myself.