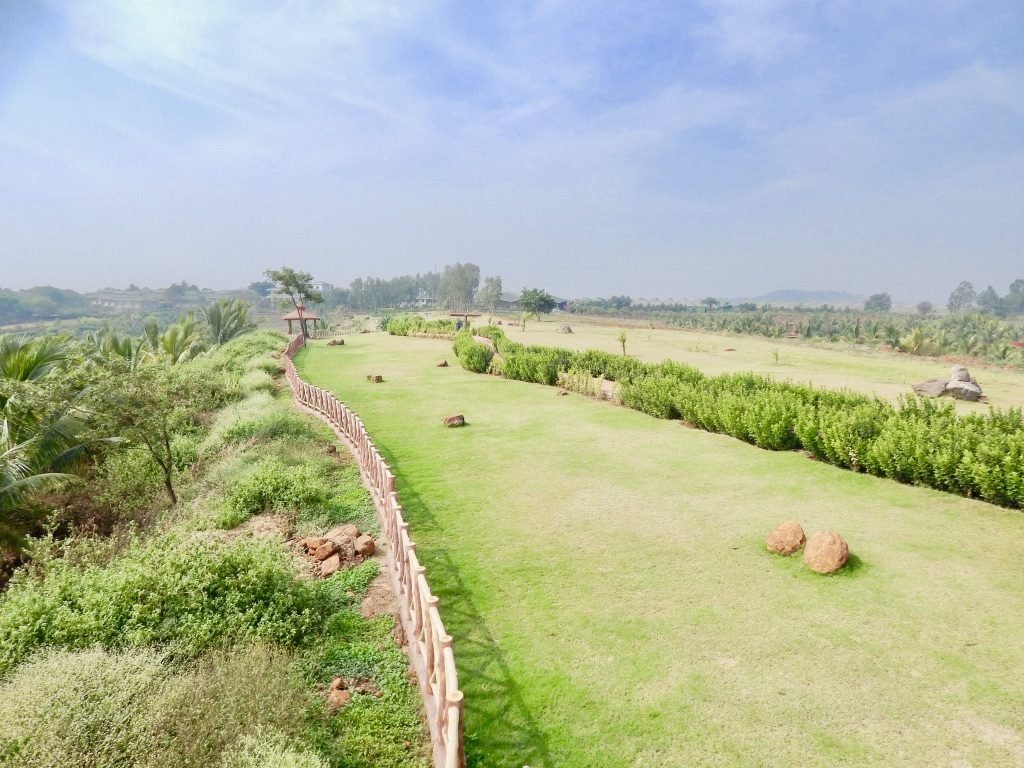 An escape to Fazlani Natures Nest, an organic resort in Lonavala, is what I needed to rejuvenate myself from Mumbai's sultry weather all year. The lush greenery, the young orchards showing the first signs of life, the chipper ducks, the grumpy but cute turkeys, the calming horses, an exquisite Thai massage followed by a delicious meal….it was pure bliss! Fazlani Natures Nest is one of the luxury resorts in Lonavala and it is perfect for a weekend getaway from Mumbai.
Fazlani Natures Nest: First impression
Located in Takwe village, Fazlani Natures Nest has been designed to heal your body, mind, and soul. It is a wellness resort and spa with a difference and is one of the few resorts in India that offer equine therapy and duck therapy. This definitely makes it one of the best resorts near Lonavala.
Everything at Fazlani Natures Nest is thoughtfully curated. From the refreshing cooler that is offered to you when you enter the resort, to the warm hospitality that the staff offers as they show you around the property.
Its vast expanse can be a little overwhelming initially. You are encouraged to go on long walks and revel in the silence or hop on to a bicycle and relive your carefree childhood days. When you get tired, a buggy is just a phone call away to drop you back to your simple but comfortable rooms. This truly makes it one of the best weekend getaways near Mumbai.
The Hive at Fazlani Natures Nest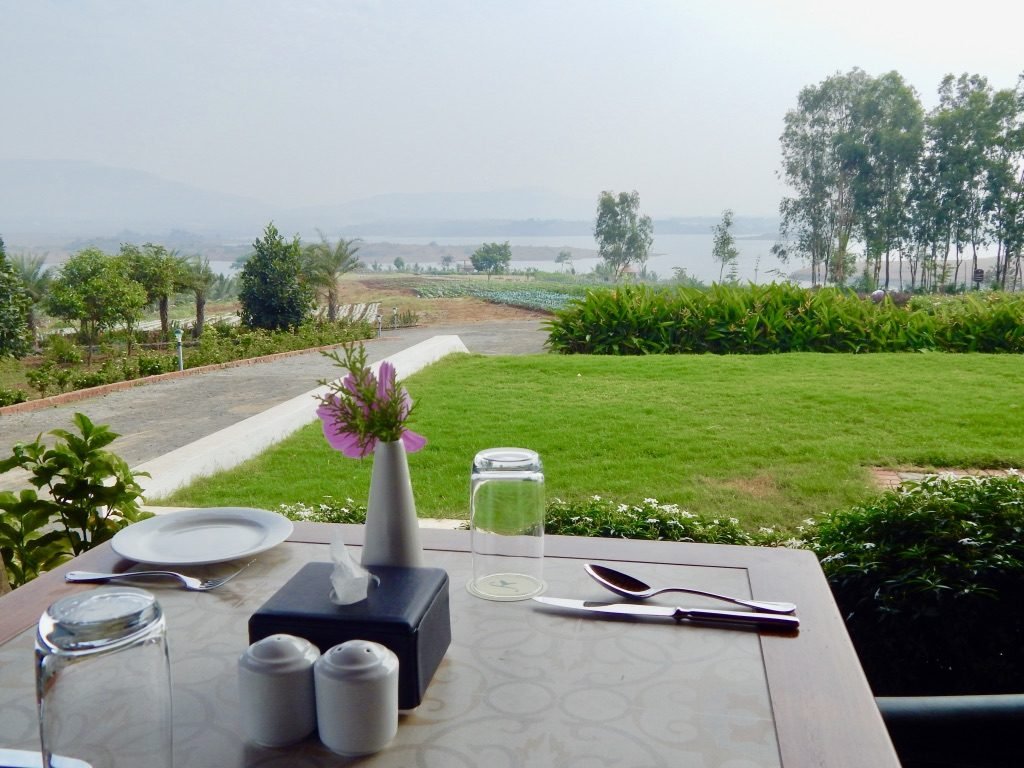 Eating involves all our five senses and I believe that ambience plays an important role in our appetites. The Hive overlooks the farm from where they will source all their ingredients in the future. Specialized menus are created for those who are undergoing any wellness therapies in consultation with a dietician. You are welcome to choose from the wide array of dishes on their menu. I enjoyed a delicious quinoa salad, vegetable pulao, crispy okra and some dal for lunch. The fact that I did not bother to click any photographs is a testament to the fact that the food was so delicious that I couldn't help but eat. And isn't truly delicious food one of the things we all want from our holiday destinations near Mumbai?
Fazlani Natures Nest: A Farm to Fork Resort in Lonavala
The Ahara Farms that grow everything from Chinese cabbage to bananas, is where most of the ingredients for the delicious meals that are served to you are sourced from. The farm is still young, just like the resort but will soon bloom with fresh herbs and organic fruits and vegetables. Understanding how farming works, getting your hands dirty and plucking fresh produce is something we all would like to enjoy during our weekend getaways near Mumbai for family.
Amarine Spa Review
Offering an amalgamation of Ayurveda and Naturopathy, Amarin Spa specializes in a range of traditional and modern treatments. Nutritionist, fitness guides, doctors, therapists and physiotherapists all come together to offer you the best experience. They help you work towards your health goals and offer a holistic treatment customized to your needs.
I began my wellness treatment by walking on sand, followed by walking on pebbles and water and ended it by walking on pebbles. Each of these surfaces simulates certain points in your feet which in turn relaxes your body.
I followed this with inversion therapy that mimics the position of a shirshasana. I ended my wellness hour with a Thai foot massage.
Ducks and Turkeys at Fazlani Natures Nest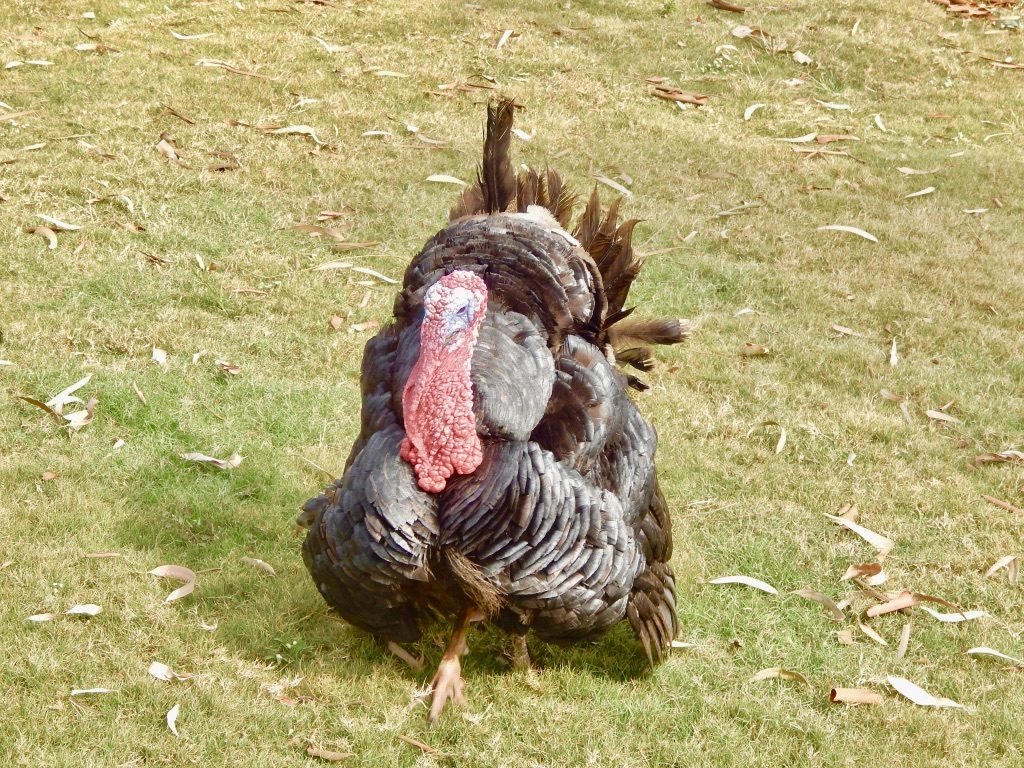 An hour of relaxation was followed by a fun and rigorous workout of chasing ducks and trying to escape the grumpy turkeys. Isn't running behind ducks the best way to begin an exercise routine? Fazlani Natures Nest doubles up as a petting zoo near Mumbai for your kids. It is a perfect place for a getaway from Mumbai.
Equine Therapy at Lonavala
Equine Therapy or Horse Therapy involves interaction between an individual and a horse. Taking this therapy a step further, Fazlani Natures Nest has trained the horses to run on the grounds. It is believed that watching horses race against each other calms your senses and is considered beneficial for individuals with high blood pressure or cardiovascular diseases.
Fazlani Natures Nest takes care of its horses even after they are officially retired from work. I definitely appreciate this initiative of theirs.
Garden View and Lake View Rooms at Fazlani Natures Nest
250 square feet rooms furnished with basic amenities; Bliss and Serene are designed for your comfort. The rooms while offering all the facilities, are not very luxurious because, at Fazlani Natures Nest, guests should spend time outdoors than indoors.
Each villa comprises 8 rooms in all and it overlooks a beautiful garden with an outdoor seating area. It is one of the resorts in Lonavala with a gorgeous pool perfect for cooling down during the summers. It is a perfect weekend resort in Lonavala for those who are looking to refocus on their health and well being.
Fazlani Natures Nest: Quick facts
Fazlani Natures Nest Price: 2021
Fazlani Natures Nest charges Rs. 33,000 for single occupancy and Rs. 66,000 for double occupancy for three nights at its Garden View Rooms.
Fazlani Natures Nest charges Rs. 60,000 for single occupancy and Rs. 1,05,000 for double occupancy for three nights at its Lake Suites.
The Fazlani Natures Nest tariff includes accommodation, all meals, consultation and regular treatment by its professional. While they require you to stay for a minimum of three nights, they have options available for short leisure stays in Lonavala.
Fazlani Natures Nest contact number
Fazlani Natures Nest contact number is 77860 00027 and you can enquire about short trips from Mumbai if you like or even choose to extend your stay.
How to reach Fazlani Natures Nest from Mumbai
The unique wellness resort is about 3 hr 26 min

(136.3 km) from Mumbai. You can travel 
via Bengaluru – Mumbai Hwy/Mumbai Hwy/Mumbai – Pandharpur Rd/Mumbai – Pune Hwy. It is recommended that you download the map on your mobile phone as the internet connectivity can be unreliable.
Last thoughts on Fazlani Natures Nest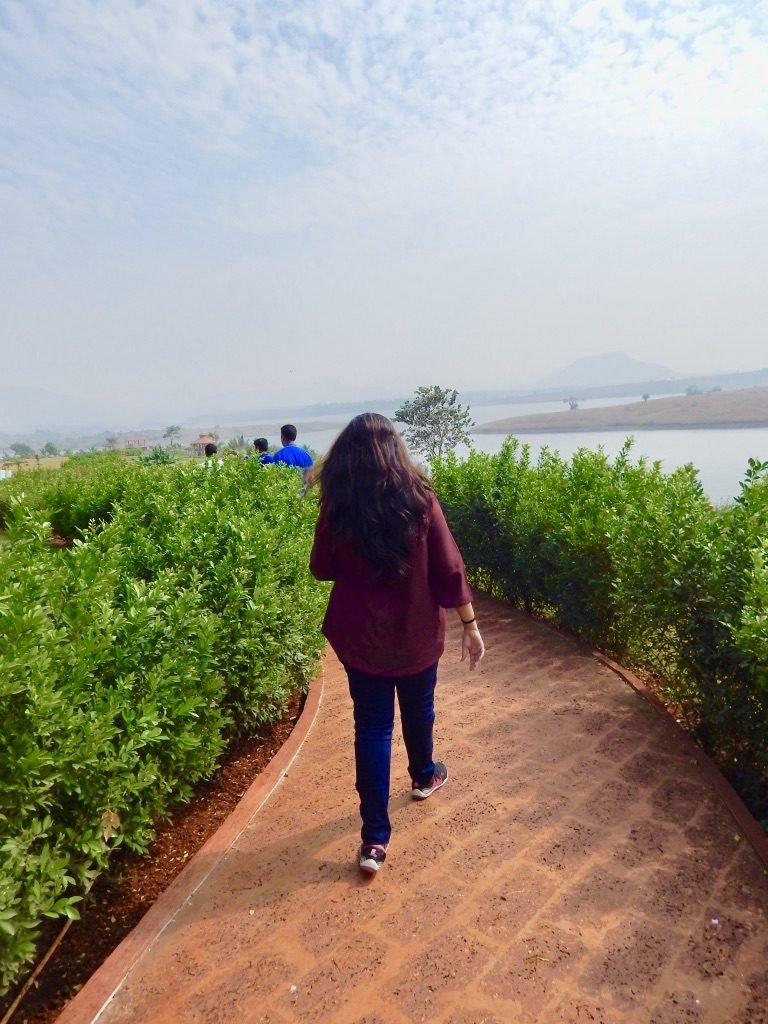 As the sun set over the Machan, I couldn't help but think that Fazlani Natures Nest is a resort with a heart. A heart that is brimming with warm hospitality, environmental consciousness, respect for animals and love for all the guests. It was difficult to bid goodbye Fazlani Natures Nest and the escape it offered to city dwellers like me.
PS: I hope you enjoyed this detailed review of Fazlani Natures Nest. If you are looking for the best weekend destinations for families near Mumbai, you can check out my review of the Roots Farm, an organic farm getaway from Mumbai.  the Roots Farm, an organic farm getaway from Mumbai.