Hot sticky mess; that is the term I would use to describe my hair during my childhood. I studied in a Convent school and the sisters had one rule, hair should be oiled every day. I remember desperately waiting for the weekends when I could wash my hair with shampoo (which was considered to be a luxury in the early 90's) and tie it up in fancy ponytails. Monday, would arrive too soon and with it would bring its best buddy; a bottle of oil which would then be applied on hair. I have grown up hearing the many variations of a simple phrase believed to be the ultimate secret to lustrous and long hair.
The secret to long hair is oil
The secret to long hair is heating up the oil and then applying it
The real secret to long hair is adding camphor, neem leaves, and tulsi leaves, heating up the oil and applying it.
Think about it; no matter which part of India you are from, the only solution for strong and beautiful hair is oiling your hair regularly.
But can Dadi ka nuska be proved wrong? Back then, when our grandmoms were difficult and tantrum throwing teenagers just like us, the climate and the environment were much different. There were no pollutants, nobody styled or straightened their hair and the only salon in existence were barber shops for men. As years have passed; we have a new hair fad coming up every other day; our hair battles pollution and dust and the hair dryer is our best friend. Shouldn't oil then get an upgrade and come back in a new avatar?
Guess what; it just did!
The New Pantene Oil Replacement,  a rich and creamy product – which can be used on both damp and dry hair. It has Pro-V and goodness of oils; giving you 2X stronger hair without any hassles. Does that I mean I am ready to say Tel ko Tel Lagao? Let's find out.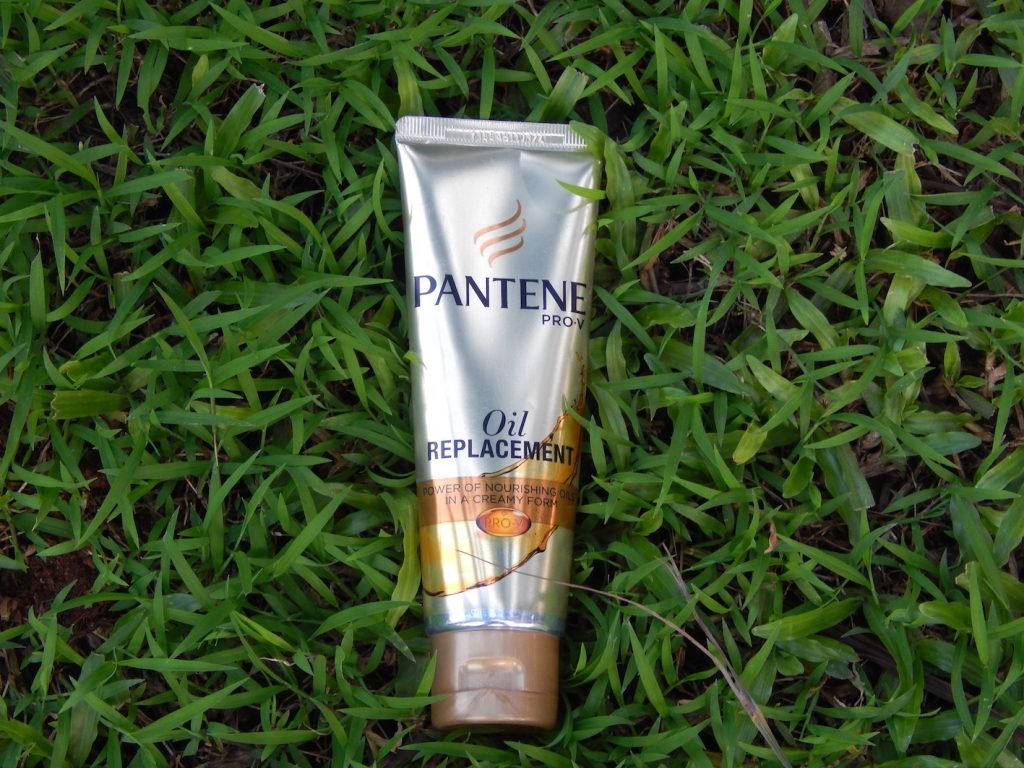 So how do you use Pantene Oil Replacement?
You can reap all the benefits of the New Pantene Oil Replacement in two simple steps:
-Rub a walnut-sized amount between the palms of your hands
-Distribute it evenly through the lengths of your damp or dry hair
You are done! It is that simple.
Ingredients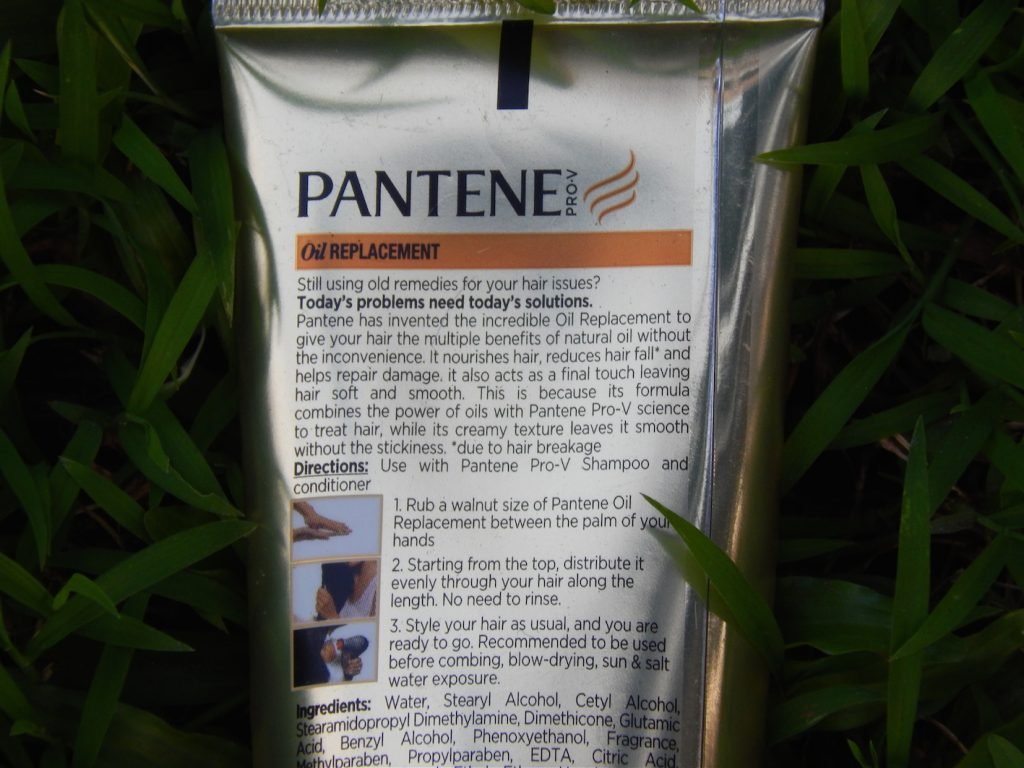 Price: Rs. 85 for 80 ml
Pantene Oil Replacement: Review and Experience 
Have you seen those ads where the model's hair is merrily dancing in the breeze as she goes about doing her work. I have always been envious of it. My hair stays limp and lifeless (on the days I apply serum) or is frizzy and bleh (on all the other days).
I have been using the New Pantene Oil Replacement for a few weeks now and I must say it lives up to all its claims. Look at this clip; that was my moment to imitate a model in real life. Do you see how happy my hair looks?
I used this product during the Diwali pooja where I stunned my cousins, at a wedding where my hair looked prettier than the bride's and to work a couple of times where my colleagues said, "Wow!"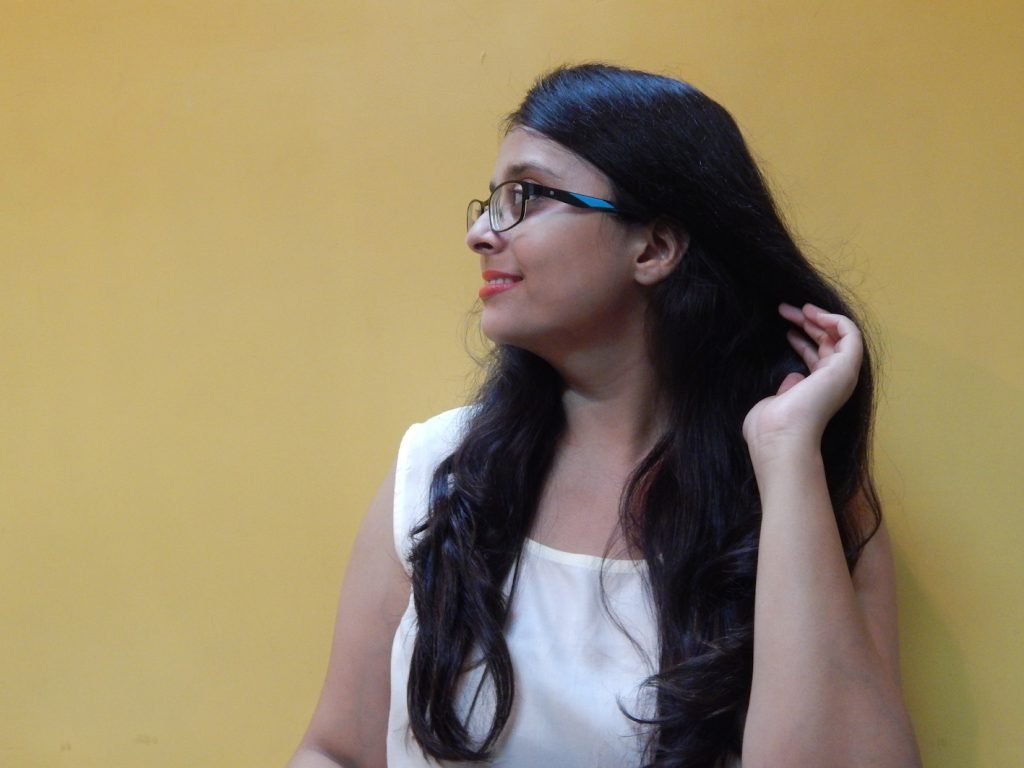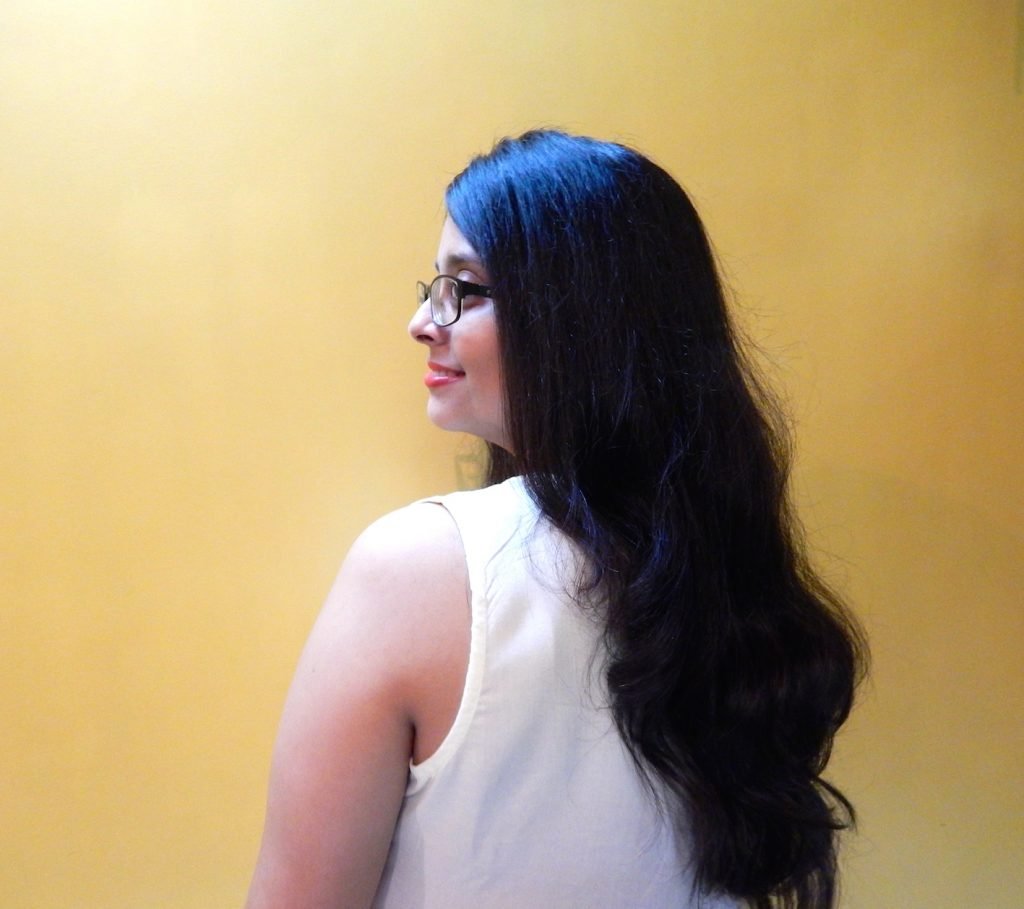 I carry Pantene Oil Replacement around in my bag all the time if I need it for some quick styling but one thing you should know about using it on the go is that it will make your hands a little sticky. So I advise you to carry wet tissues to ensure that a thin layer of product residue does not stay on your hands.
My concluding remarks: Triple A meaning Pantene Oil Replacement is Affordable, it is Awespiring (Awesome + inspiring) and it makes me absent minded (basically I apply the product and forget to obsess about whether my hair is misbehaving)
Hot sticky mess? Nah. Use beautiful and lustrous to describe my hair now! 🙂
So Tel ko Tel Lagao? You bet!