Hey guys,
I was surprised to know this week on how little I have shared about my professional life on Munni of all Trades, save for a few mentions here and there about the crazy amount of travelling that I have to do. Today, I thought I should rant a little little and tell you the 8 insane questions that people keep asking me about my work life.
But before I do so, let me tell you what exactly I do?
My specialization is Rural Development and I have worked on several interventions related to livelihoods, sanitation, education and women empowerment. I have been a part of the development sector for the past 2 years and it has been an enriching experience. Of course, it comes with its own set of frustrations but I think that is true, for anywhere you work.
Let me get on with my ranting 😉
So, the first thing that people ask me by default is:
1. Do you get paid for your work?
Yes, I do. This is my full time job; I work out of an office, I have official targets, key performance indicators, an HR breathing down my neck and appraisals just like you. I have a Masters degree in Rural Development from TISS Tuljapur, too which means I am well qualified, too. Therefore, I do get paid.
2. But then if you get paid how is that social work?
I guess back in those days (and I mean decades ago) there were committed men and women believed in a cause and worked on it dedicatedly without any need for compensation. Even today, there are men and women who work for little to no salary. However, social work has become a highly professional field. We don't do random interventions, we conduct need assessments, we consult with the communities that we are working with and then take decisions. There are specialized programs and degrees that people opt for to learn about the new systems and protocols. We work to empower people but we have our own houses to run, too, right? We get paid fairly well and we work hard for it.
3. So you basically carry out morchas (rallies)?
Again no! There are, of course, people who carry out rallies for the causes they support and are successful in bringing people together. But, not everybody who works for non-profits conduct morchas. We work out of our offices just like you.
4. So you are one of those jhola carrying feminists?
Hey, say anything about me, don't say anything about my jhola!
Honestly, the jhola thing is a stereotype but it is true for me. Think practically, would you carry your favourite handbag when you are squished with 5 other people in a shared auto travelling to a remote village? The jhola can be washed, you don't burst into tears if it gets scratched or torn and it can carry everything a fancy hand bag can, at a fraction of the price.
So yes, I have a jhola and yes, I am a feminist. I think everybody in the world should be a feminist but I won't impose my views on you. We are supposed to be non-judgmental and accepting 😉
5. Oh cool, I have old clothes can I donate them to you?
Arghhhhhhhhhh no! No, no no! And no once more!
There are amazing organizations out there who collect clothes and other items to distribute to those who are in need of it. But NOT every organization is in need of old clothes. We all work on different specialized interventions.
A better question is do you know any organizations that can put pre-loved clothes to use?
Or I want to volunteer. How can I help you?
6. But you apply lipstick, blog and wear western clothes na?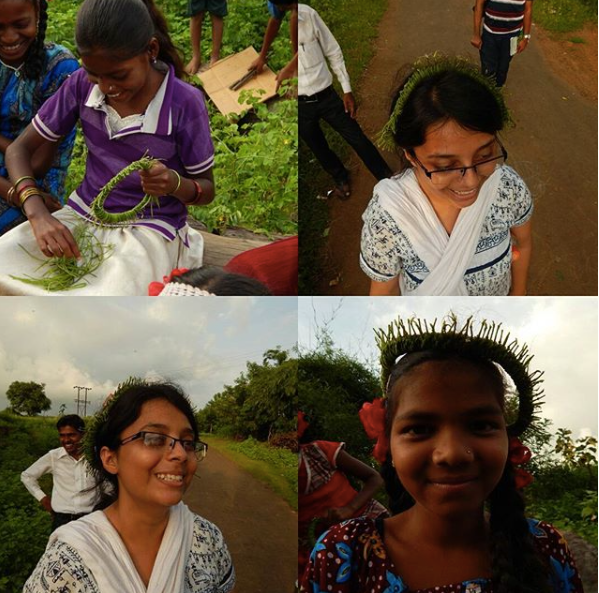 Yes, being in the rural development sector does not mean that I don't have other interests. I love lipsticks and I am proud of the huge collection I own. Munni of all Trades is an extension of myself and I enjoy writing and interacting with people online. I love dressing up and I am equally comfortable in a pretty kurta as I am in Tshirts and jeans.
7. So you, like, go to the villages? (in sotto voce) Is it safe?
I work in the rural development sector. I cannot do that by staying in Mumbai now, can I?
And honestly I feel safer in the villages than in the city. The people are loving and caring. Once one of them realized that I don't drink tea. The next time I visited, they made sure to buy Nescafe sachets just for me. I am dropped back to the nearest railway station, asked to visit more often, lovingly told that I should wear earrings because it will make me look prettier and overfed with food wherever I go. I am the happiest when I am travelling and meeting the people I work for and with.
8. But you could have done anything else? Why social work?
I could ask you that, too. Why have you chosen XYZ profession? None of us actually end up doing what we dream to become right? In my childhood, like any other 90's kids, medicine or engineering were the only two options for me. In 2000's came in MBA and suddenly it was not so embarrassing to take up commerce, too. But social work as a professional Masters course? Everybody thought it was a waste of time and money.
I had people who supported me and to them I am eternally grateful. I am working in a sector that I love and the biggest perk?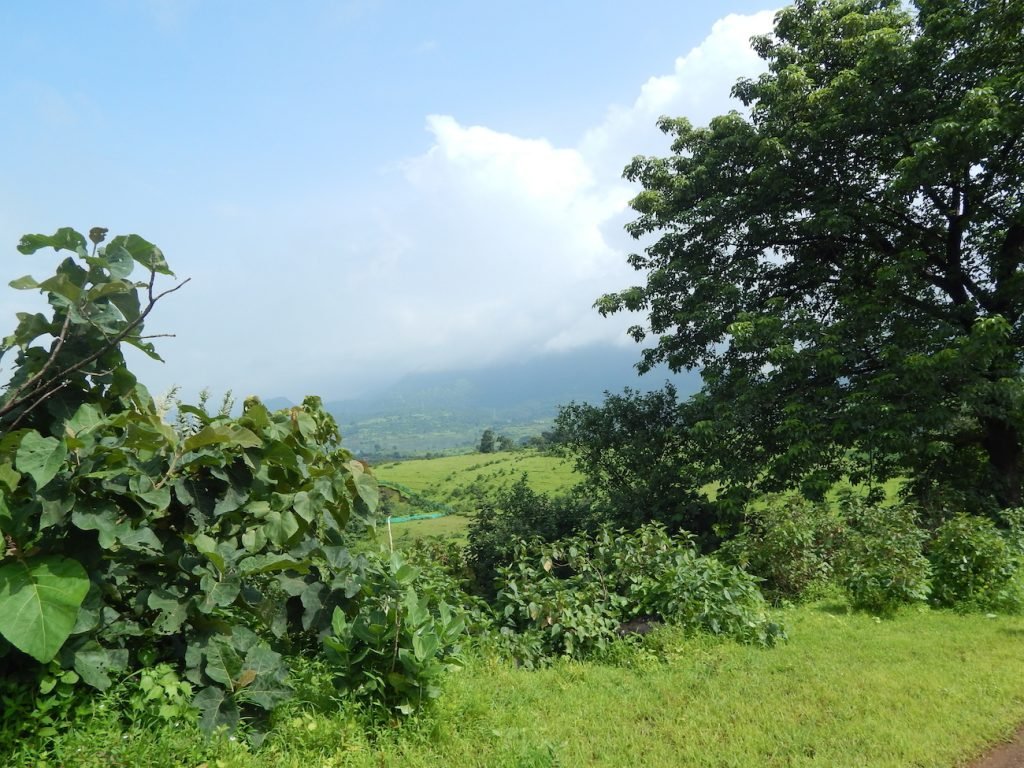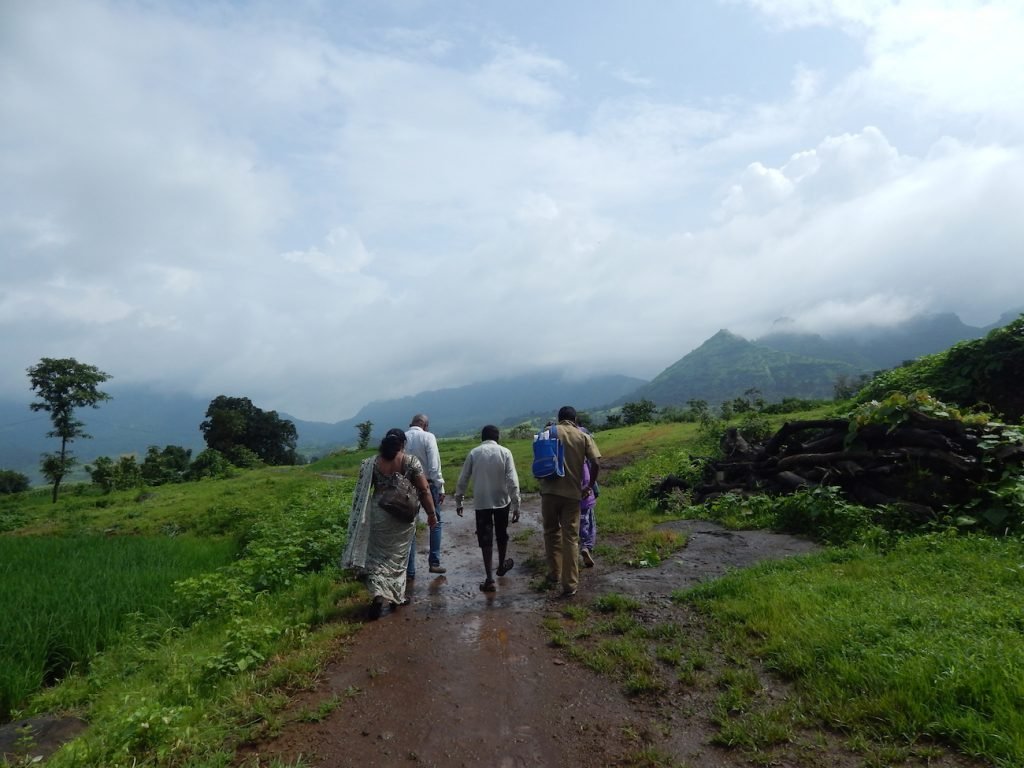 The view is not that bad, is it? 🙂