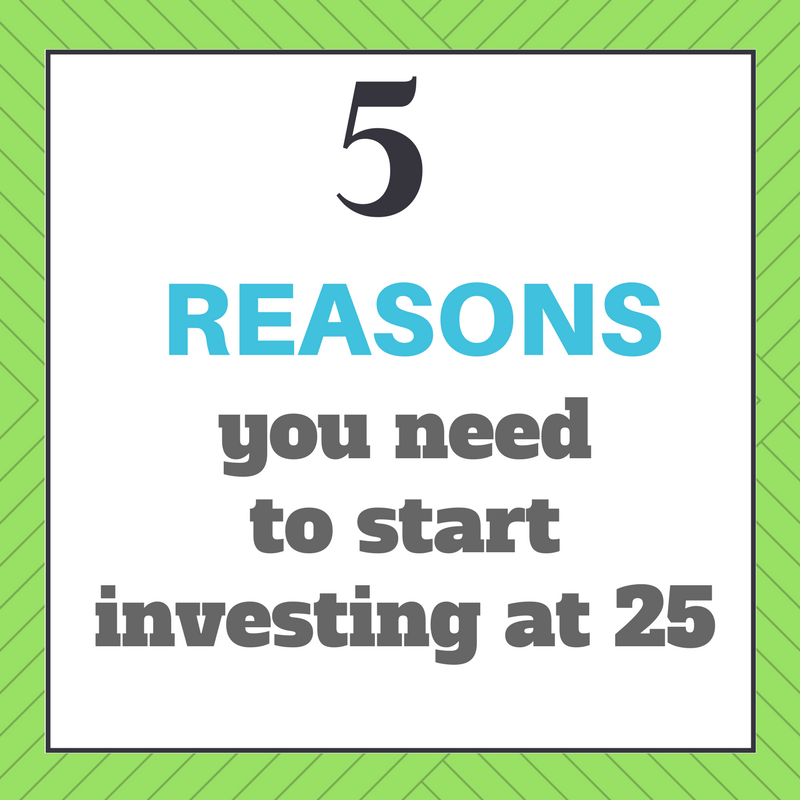 Did you know that up till 2016 I had the superpower of vanishing? It's true. All you had to do was utter the words "financial planning" or "financial security" and poof I would just disappear in the blink of an eye. I never took saving money or investing seriously. At the end of every month, I just wouldn't know where the money disappeared. I am sure a lot of 20 somethings can relate with me at this point.
Somehow, when I completed a quarter of a century i.e. I turned 25, adulthood dawned on me. Suddenly, the ads on SIP's mutual funds, life insurance, and endowment plans seemed interesting and I would be seen reading the financial section of the newspaper much to my parents' surprise.
After slogging for 2 years, I had nothing to show for financially and I wanted to take matters in my own hands. To motivate myself, I have come up with 5 reasons I had to start investing right away.
1. To have a safety cushion
When you start working and earning on your own, it is super awkward to go up to your parents and ask for money especially since you have blown a big chunk on the fancy iPhone. I have been in these sticky situations a number of times when I badly needed money for something but my almost nil bank account just jeered at my despair. I can't afford for that to happen anymore
2. To make my money grow
Like any person on this planet, I love my money. I love taking it for a trip to the mall, I love blowing it up and I love watching it grow. Initially, the only way I knew how to invest my money was to put it in a fixed deposit. Let me tell you, that while your money stays safe, it hardly grows. Seeing the abysmal returns I was getting from banks, I decided to start looking at other options.
3. For that elusive foreign trip
Don't you love and hate seeing the cool videos and photographs of people travelling to gorgeous places all over the world, all over the social media? Every time I see a friend whizzing off to Paris or Bali for a vacation, I can't help but sigh and then spend numerous hours planning a trip for myself. Of course, at the end of it, I realize that I simply cannot afford to spend the humongous sum of money even if I opt for the cheapest options available. This year, I have sworn that I will save money and fulfil my dream.
4. To splurge away
Every now and then, I come across something that I HAVE to own but I don't always have enough cash. I am currently lusting after a Go Pro Camera for my blog but those things are expensive and the interest on EMI's is generally too high. But once my investments start showing some returns, the first thing I intend to do is get that camera for myself.
5.To finally be my own boss
My dream is to leave my regular job, to '#JiyoBefikar' (Live without worries) and have an enterprise of my own. I want to write books for children, I want to be a girl boss and I live in a cabin in the woods. All this is possible only if I have some backing and a steady stream of income through my investments
Phew! I can't believe that I, of all the people in the world, would have so much to talk about investments. Actually, this week I am going to attend a meet by Bajaj Allianz Life Insurance on 22nd of this month and get to know all about their latest investment product, which can help you and I, to realize our long-term financial goals as well as #InvestBefikar.
A little about Bajaj Allianz Life Insurance
Bajaj Allianz Life Insurance is a joint venture between Allianz SE, the world's leading insurer, and Bajaj Finserv Limited. Allianz SE is a leading insurance conglomerate globally and one of the largest asset managers in the world. Bajaj Allianz Life Insurance is one of the leading private life insurance companies in India. The Company has developed insurance solutions that cater to every segment and age-income profiles. Currently, Bajaj Allianz Life Insurance has a strong product portfolio with adequate flexible products to cater to all kinds of customer needs from ULIPs to Child plans, from group insurance to health insurance. The Company began its operations in 2001 and today has a pan-India presence with more than 700 branches in India. Bajaj Allianz Life Insurance has been constantly expanding its operations to be close to their customers.
Follow them on Twitter for live updates @BajajAllianzLIC and on their Facebook page, too 🙂
Stay tuned for the part 2 of my blog post guys where I will unveil the product and tell you all about it 🙂