Beyond the glitz and glamour lies Macao which has a unique blend of Chinese and Portuguese heritage that has intertwined through several centuries. Described as the melting pot of cultures, Macao has the best of the East (China) and the West (Portuguese).
Here are #20ThingsILoveAboutMacao
1. It's gorgeous Heritage homes
Heritage mansions provide a glimpse into the past of any place and Macao is home to many such houses, prominent amongst them, being the Lou Kau Mansion. Lou Kau was at one point of history, the wealthiest person in Maca0 and he owned this grey brick mansion with beautiful wooden carvings. The architectural style is inspired by an amalgamation of Chinese, Western and Latin American cultures which makes it unique. The mansion hosts events and performances from time to time and is a must-visit for all tourists.
Another place you should visit is the Mandarin's House, built in 1869. It pays homage to a Cantonese architectural style along with some western design elements. In 2005, the house became the largest UNESCO listed Historical Centre of Macao. This house was the home of Zheng Guanying, who was known to inspire emperors and even Chairman Mao. The moon gates are a unique feature of this house and it is one of the two Chinese-style residences in Macao
2. Temples and Divinity
Macao has unique temples dedicated to different religions and even to seafarers!  The famous  Kuan Tai Temple, better known as the Sam Kai Vui Kun was built in the early 1790s.  The roof is made of green glazed tiles and Chinese legends are beautifully illustrated all around the temple. Grey, green, red and golden are the prominent colours that feature on this temple making it unique. It is a little known secret gem of Macao that you must visit.
Dedicated to the goddess Matsu, the A Ma temple was built by seafarers in 1488. The temple is unique because it follows a Chinese architectural style but throughout the course of history, deities from Confucianism, Buddhism and other traditions were included in the temple
The Puji Temple or the Kun Iam Temple is a Buddhist temple that was built in the 13th Century and is the oldest temple in Macao. It is also the place where the historic Sino-American treaty was signed.
3. Maritime History
It is said that Macao's history is fundamentally connected to the sea and that is why the Maritime Museum is a place that should definitely feature in your itinerary when in Macao. The building is designed to look like a sailing ship that is anchored to the waters. It showcases the life of the fisherfolk, their fishing methods, the marine life of Macao, the history of China and Portugal and improvements in Maritime technology over the year. When you leave the museum, keep a lookout for the life-sized exhibits of dragon boats and an ancient shipwreck.
The Macao Museum of Art is dedicated to the visual arts. It's five floors showcases Chinese Ceramics, Chinese Calligraphy, Paintings and many other delightful exhibits. The Museum also has an auditorium for seminars and video lectures for the general public.
4. It's an ode to joy and happiness
Travel can bring you true happiness and in Macao, you can find happiness on the streets! The Rua da Felicidade or Street of Happiness, which was infamous as the red light district of Macao,  has completely reinvented itself. It is now a buzzing cultural centre and is an ode to both Chinese and Portuguese cultures. It is the best place to grab a quick bite or go for a bit of shopping which makes every tourist happy 🙂
For those looking for love, the  Travessa da Paixão or The Love Lane is located right next to the Ruins of St. Paul. When you stroll down, you can admire the beautiful pastel-colored buildings and enjoy the greenery all around.
5. It has food for the Soul
The food scene of Macao is exciting! One day you could be dining in a Michelin star restaurant and the other enjoying delicious egg tarts from a local bakery. Some of the places you must visit are:
Lung Wah Tea House
Lord Stow's bakery for their famous Portuguese Egg Tart
Tai Lei Loi Kei for their pork chop bun
To finish the meal in style, Gelatina Mok Yi Ke is perfect! It is an 80-year-old ice cream shop and is a must-visit. Do try their Serradura Pudding and Musang King Durian Ice Cream
6. It's unique architecture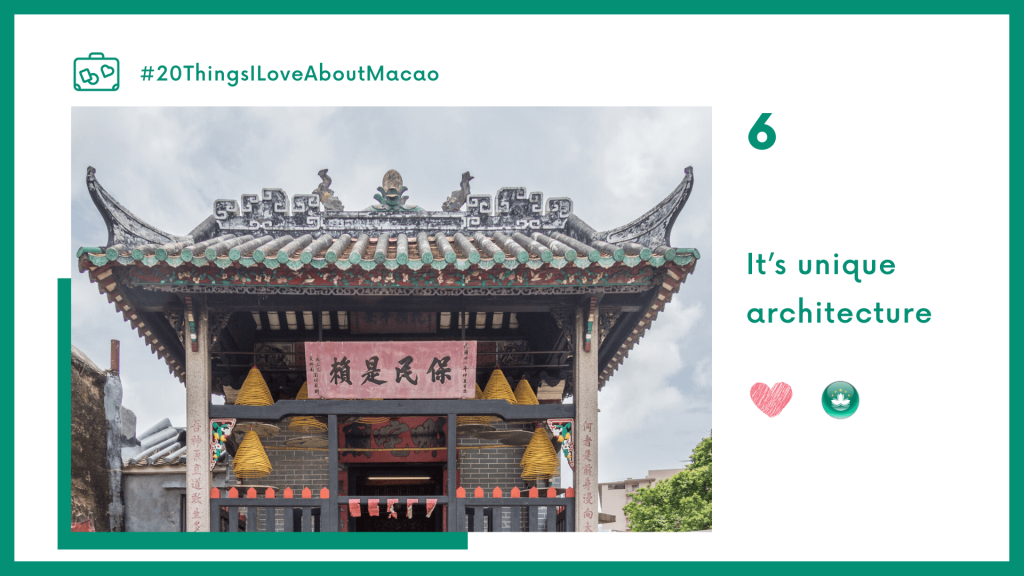 Several myths and legends are associated with the Na Tcha Temple, the most famous one being that Na Tcha, a fearsome warrior from the court of the Emperor of Heaven, appeared in a citizen's dream telling him that drinking water from Mount Hill would help them get rid of the epidemic that was plaguing the citizens. In 1888 the residents built the temple in gratitude for helping them eradicate the epidemic. While this is a small temple, its Sino-Portuguese style of architecture makes it one of a kind.
7. It's Wildlife
Kai Kai, Xin Xin, Dabao and Xiaobao love meeting the human visitors that throng to the Macao Giant Panda pavilion to catch their glimpse. It's a beautiful place with options for a number of indoor and outdoor activities besides watching the beloved Giant pandas.
The Indo-Pacific Humpback Dolphins are famous for their unique rosy hue. There are several private cruises that will take you on a trip to spot these gorgeous pink dolphins.
8. Churches and Cathedrals
Yet another little known gem of Macao, the St. Joseph's Seminary and Church boasts of being one of the two European baroque buildings in China. It is one of the hidden gems of Macao.
A UNESCO World Heritage Site, The Ruins of St. Paul have an interesting past. The Church of Mater Dei and St. Paul's College was built between 1602 and 1640 only to be destroyed in a massive fire in the early 1800s. The beautiful façade which lies on top of a hill has motifs and paintings from the Bible and even scenes from Chinese mythology. While visiting the ruins, you must visit the Sacred Art Museum and the Crypt which is behind the church, a place where most tourists miss out on.
The Cathedral of the Nativity of Our Lady is a story of resilience.  Constructed completely with wood in the 17th century, it had to be rebuilt in stone in 1850's. In 24 short years, the church was destroyed by a typhoon. It was only in 1937 that the process of rebuilding it began.
9. Thrill and adventure
If you want to see a stunning 360° view of Maca0 with beautiful Pearl River Delta Skyline, Macao Tower is your place to be! Standing tall at 1109 feet, this is considered to be the highest point here! It is heaven for adventure enthusiasts offering experiences such as bungy jumping, skywalk, sky jump and even tower climbing through vertical ladders! It also has a gorgeous observation deck and a shopping arcade. After your adventures, stop by at the lovely restaurants to refuel and recharge for the rest of your day!
What if I told you that Macao is home to the Golden Reel, an eight shaped Ferris wheel, which is a ride that you can experience only in Macao! The 15-minute ride will show you glimpses of Macao like you have never seen before!
10. Charming Old Macao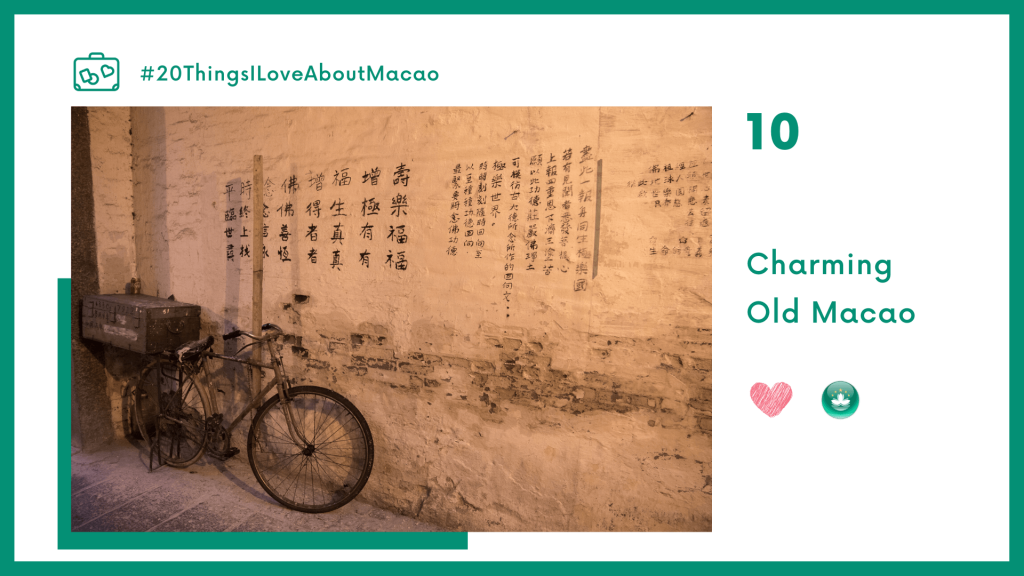 One of the best parts of walking down Old Macao is it takes you back an era and helps you experience the local culture. The Leal Senado is very popular with tourists as it is dotted with shops and restaurants that are affordable yet unique.
An interesting aspect of Macao is that every turn and every corner may have a surprise hidden for you especially if you are walking along Old Macao. The Virtue and Success Pawnshop by Kou Ho Neng and Wong Hung Shan began in 1917 and was taken over by the government to restore it to its glory. It was opened to the public in 2003 and is an exhibition of traditional business in Macao.
11. A heaven for Bibliophiles!
The Sir Robert Ho Tung Library is the biggest public library in Macao. Constructed in 1894,  it is home to rare books from the Ming Dynasty as well as several other first edition books. It's a perfect place to pick up a book and spend a lazy afternoon reading.
12. Forts and Fortresses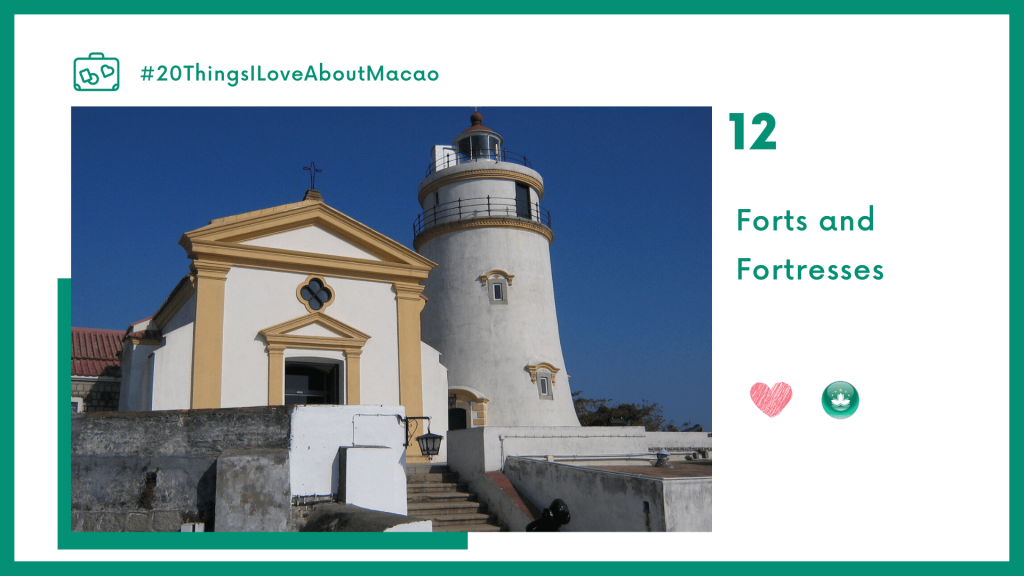 Macao is virtually surrounded by sea, has dealt with invasions from different powers. It's sturdy forts and fortresses have stood the test of time and have successfully helped defend Macao against its invaders. Visiting the fortresses of Macao can provide a unique glimpse into its maritime history.
Situated on top of the Mong Ha Hill, the Mong Ha fort was used during the Anglo Chinese War. Today, it has been turned into a beautiful park for children and adults to run, play and enjoy solitude from their fast paced lives.
Guia Fortress is the perfect place for a picturesque view of Macao. At one point of time, this fortress helped defend the city from the Dutch and was used by the Portuguese till as recently as 1976. A UNESCO listed site, the fortress is the highest point on the island and has a chapel and a lighthouse. The lighthouse is not accessible to the public but has the distinction of being the oldest modern lighthouse in China. It is believed that this place is the perfect example of the harmony between Chinese and Western architecture.
Once upon a time, the Mount Fortress was equipped to hold a siege that could last more than two years and was instrumental in keeping the Dutch at bay in the early 1600s.
In 1965, it was demilitarized and by 1998, the government built the Macao Museum showcasing the glorious history of Macao.
13. Beaches and Vitamin Sea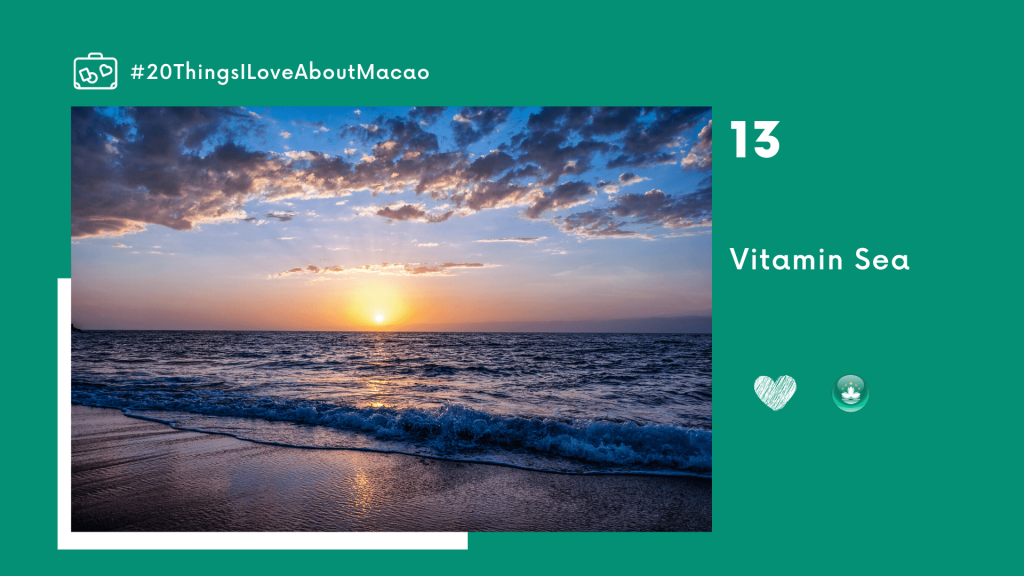 Hac Sa Beach literally means black sand beach. It derives its colours form the minerals in the seabed that come ashore. Cheoc Van or the Bamboo Bay is a golden sand beach which is very close to the Coloane village. Both these beaches are perfect for a quick swim or simply to laze around in the afternoon.
14. Performing Arts
The House of Dancing Water is the largest live water show in the entire world! 2000 people can enjoy 1.5 hours of pure thrill. Gymnasts, circus artists and dancers perform technical marvels as the stage turns from wet to dry in mere seconds. If you love magic, then House of Magic is the perfect place for you. You can watch the best magicians in the world wowing audiences night after night.
15. It's scenic beauty
If you need some fresh air and greenery, just head to Coloane and visit the Seac Pai Van Park and Hac Sa Reservoir Park. If you are in the mood, just take a stroll around the Coloane village which has gorgeous pastel-colored houses and heritage site that showcase Portuguese architecture.
16. It's exciting nightlife
The Fisherman's Wharf at Macao is a jazzy entertainment arena with scores of restaurants and shopping complexes! Take the night bus ride at Macao to watch the city come to life like never before. The shimmering sea of lights and entertainment will surely wow you! The best things in life are free and you will realize this when you take the free cable car ride at The Wynn Palace. It's a short ride but a worthwhile experience when you are in Macao.
17. Ideal destination for rejuvenation and relaxation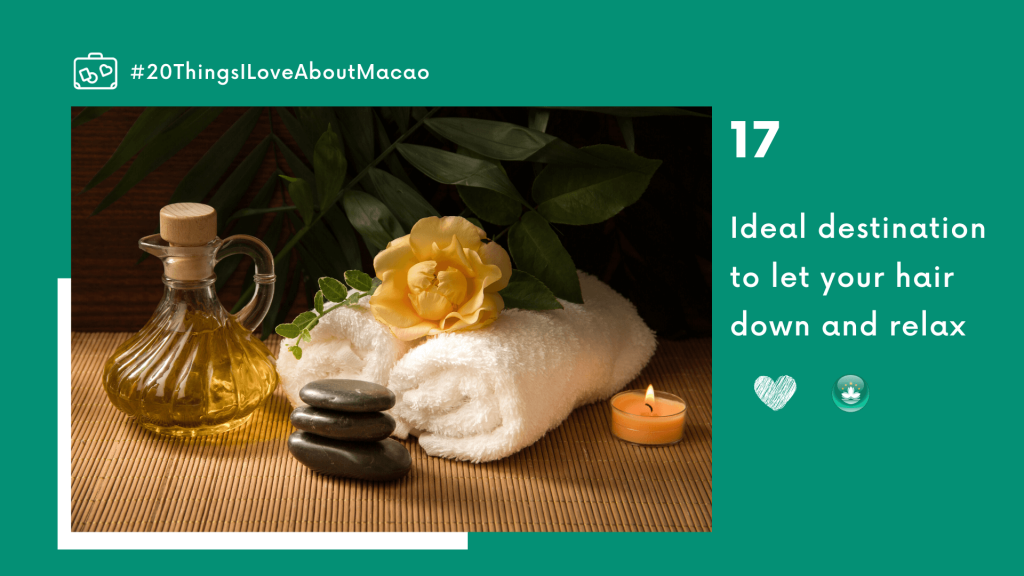 Macao is famous for its excellent spa facilities made for those who need a much required break from their daily life. However, I strongly recommend that you head to the Gran lapa Spa to experience their signature Macanaese Sangria Ritual. Yes, it's a two hour vinotherapy where they use fresh sangria!
18. Nature and Gardens
Spread across 20,000 square meters, the Camoes Garden and Grotto was named after Luis De Camoes, a Portuguese poet that was exiled to Macao. This is Macao's oldest park. Victorian architecture and lotus ponds will greet you when you visit the Jardim de Lou Lim Loc in Macao.
19. Unique and Offbeat destinations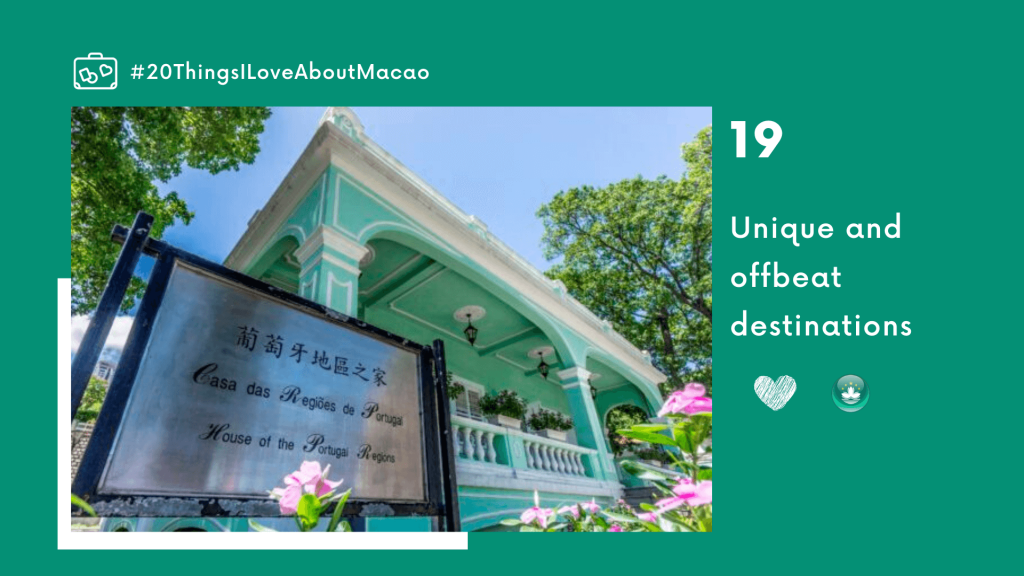 The Sofitel Point 16 Hotel besides being a great place to stay, also is renowned for its Michael Jackson gallery and a Michael Jackson themed suite which contains his photographs and paraphernalia that they have collected over the years.
The Star of Stanley Ho is the biggest attraction of Hotel Lisboa. Weighing 43.61 grams and 218 carats, this is the largest cushion-shaped D colour Diamond in the world!
The Taipa village is another offbeat place that you can visit. The fisherman's village is now a tourist spot that showcases the true culture and heritage of Macao. You can learn about Macao's history at the Museum of Taipa, visit the Iec Long Firework Factory, enjoy a leisurely lunch at Le Cesar – Old Taipa and visit Cunha Bazaar Maca0 to take home some beautiful souvenirs.
20. It's love for art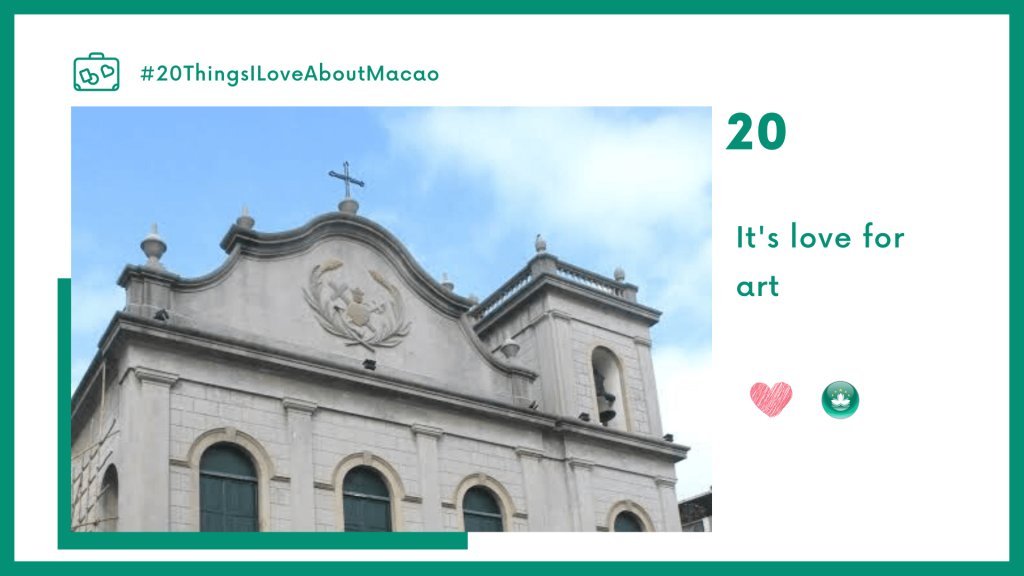 A lesser-known tourist destination, the St. Lazarus Church was built to serve lepers and the less fortunate. Today, it has beautiful colonial-style houses, a thriving art scene and is an important place for events.
Image attributions