I live in Mumbai, a city that enjoys winter fleetingly in the month of January. Which is why; I generally don't need to invest in a range of products for the winter. I change my lotions of course for that extra nourishment but most of skin care products remain the same.
This time around however I decided to spend a week in Dehradun and Mussorie which means I needed a special range of products to prevent my skin from becoming dull and dry. This is where Biotique stepped in and sent over a hamper of skincare essentials. Let me take you through the products I used.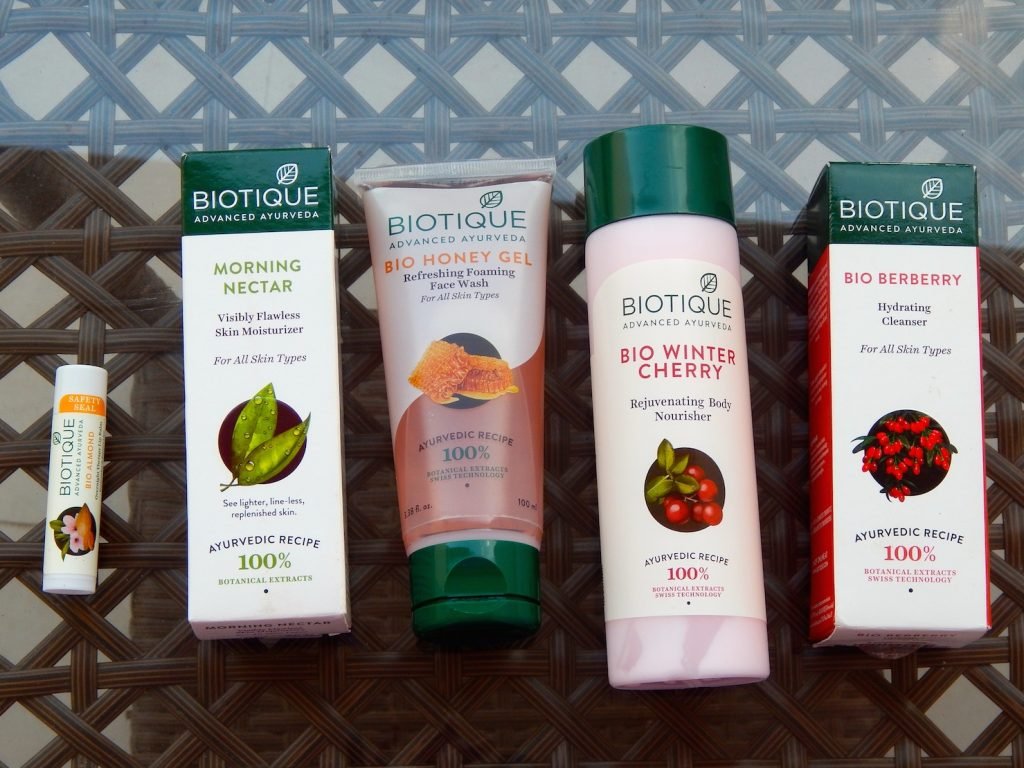 Bio Honey Gel Face wash
This fresh-foaming, 100% soap-free gel is blended with pure honey and extracts from the bark of the arjun tree, euphorbia plant and wild turmeric. Dissolves makeup and impurities, softens skin and helps lighten the complexion.
My Review: Excellent for those with extremely dry skin, the Bio Honey Gel Face wash is kind to your skin and gently cleanses your face. I used to carry it around in my backpack while exploring Dehra and Mussorie to wash my face and feel refreshed every few hours.
Price: 100ml for Rs. 119/- and 150ml for Rs. 179
Bio Berry Hydrating cleanser 
This refreshing, non-foaming makeup remover is blended with berberry, red sandalwood, fenugreek, lodhra bark and almond oil to dissolve makeup and grime. Leaves skin feeling soft and smooth.
Price: 120ML for Rs. 175/-
My Review: I tend to experiment with a lot of different make up lo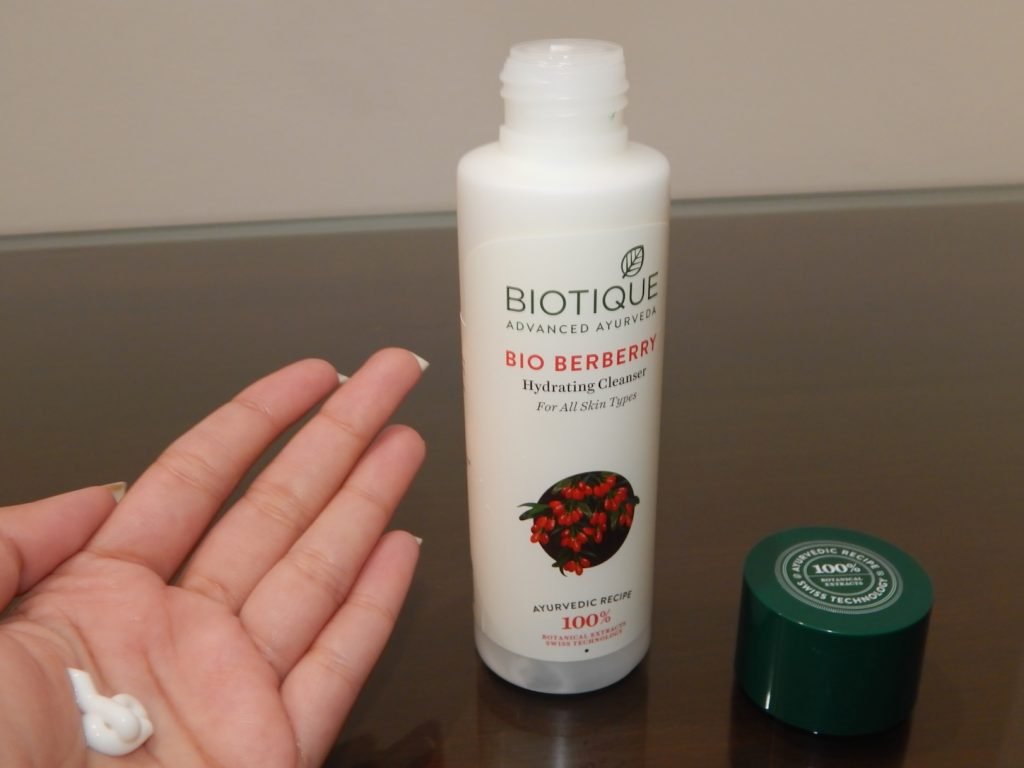 oks during my holidays and since I am a beginner I of course end up making a lot of mistakes. The Bio Honey Gel Facewash lives up to its claims of gentle make up removal. It makes my skin feel soft and fresh
Bio Morning Nectar face lotion
This nourishing and brightening lotion is blended with pure honey, wheatgerm and seaweed. Replaces natural oils and replenishes lost moisture. Softens and brightens skin for a noticeably fairer complexion. Protects skin with SPF 30 UVA / UVB sunscreen.
Price: 120ML for Rs. 199/-
My Review
One of the biggest mistakes that I have seen people make is not using sunscreen during the winters. It does not matter which season you are in, applying a sunscreen every time you go out should be a part of your basic skin care routine. I have reviewed the Bio Morning Nectar Face lotion earlier on the blog. Read the review here.
Bio Winter Cherry Body Nourisher
This nourishing lotion is a blend of pure winter cherry, sunflower, safflower, musk root and almond oil, to supply moisture and nutrients crucial to body health and vitality. Soothes, softens and revitalizes even weather-roughened body skin, as it promotes elasticity, suppleness and moisture balance.
PRICE: 190ML for Rs. 180/-
My Review
I think we all are guilty of focusing on our face as we ignore the rest of our body. It is equally important to keep our hands and feet nourished. The Bio Winter Cherry Body Nourisher has a lovely fragrance and I often would end up sniffing my hands after applying it. It will keep your skin nourished for at least 5 to 6 hours though I recommend that if you extremely dry skin like me, you should reapply it every 4 hours during the winters.
Bio Almond therapy lip balm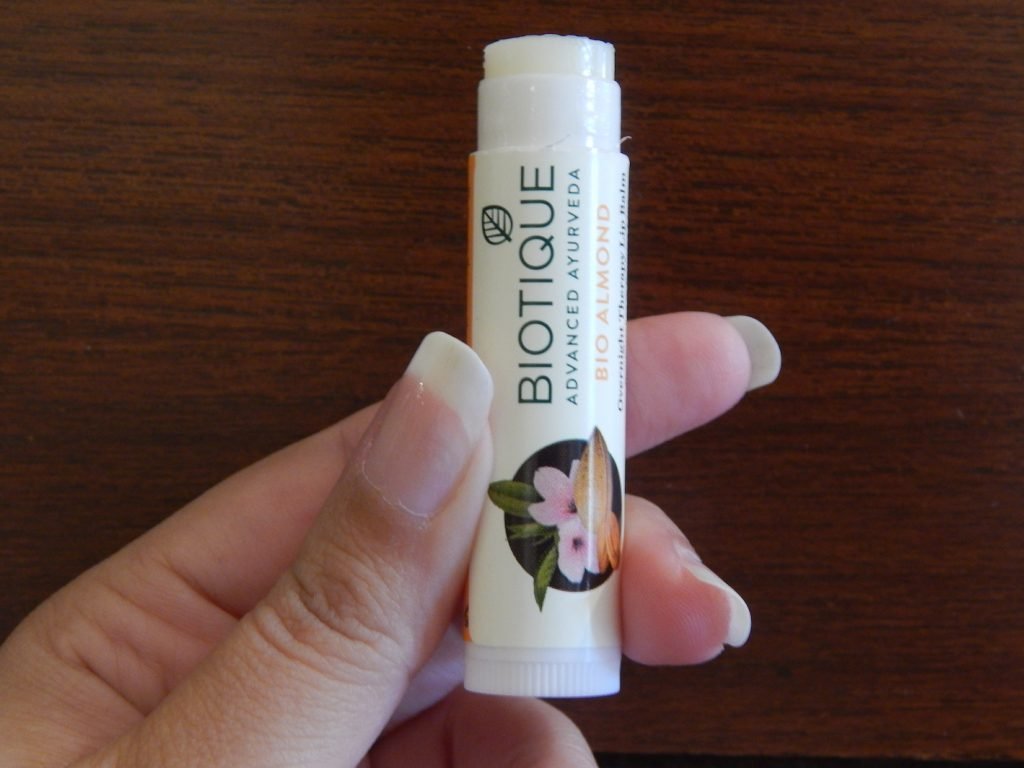 This soothing balm deeply nourishes and fortifies lips. Tone, texture and firmness are unproved overnight.
Price: 5gm stick for Rs. 149/-
My Review
I am a sucker for lip balms and I often have multiple lip balms in my bag. The Bio Almond therapy lip balm is non-tinted and nourished dry, chapped lips. It is a very mild fragrance which I prefer and it is ideal for harsh winters.
All these products are available in retail stores as well as online https://www.biotique.com. Hope you found my winter skincare regime to be useful. Do write to me if you have any skin related concerns or if you would like me to recommend any products to you 🙂