One of the most valuable things that we carry around is our travel bag. That little pack hanging by our shoulders houses the most important things for our day ahead. Our bags are precious because they help to carry a laptop, your smartphone, wallet, keys, a healthy snack or two and everything else we need to survive the day. That's why, after trying out different kinds of bags, I have shortlisted the best eco-friendly travel bags in India.
The EcoRight Canvas Messenger Bag
Being a development professional has meant having to spend long hours in the field under the sun interacting with communities to bring social change. In these circumstances I soon realized the importance of having to choose the perfect eco-friendly travel bag to help decrease the burden on my shoulders.
I have been using this black beauty, an eco-friendly canvas messenger bag from EcoRight Bags. This eco-friendly canvas messenger bag is the perfect companion for people who have to carry their life and work along with them all day long. Made of quality fabric, these cross-body bags make the weight of carrying your most important things a comfortable matter.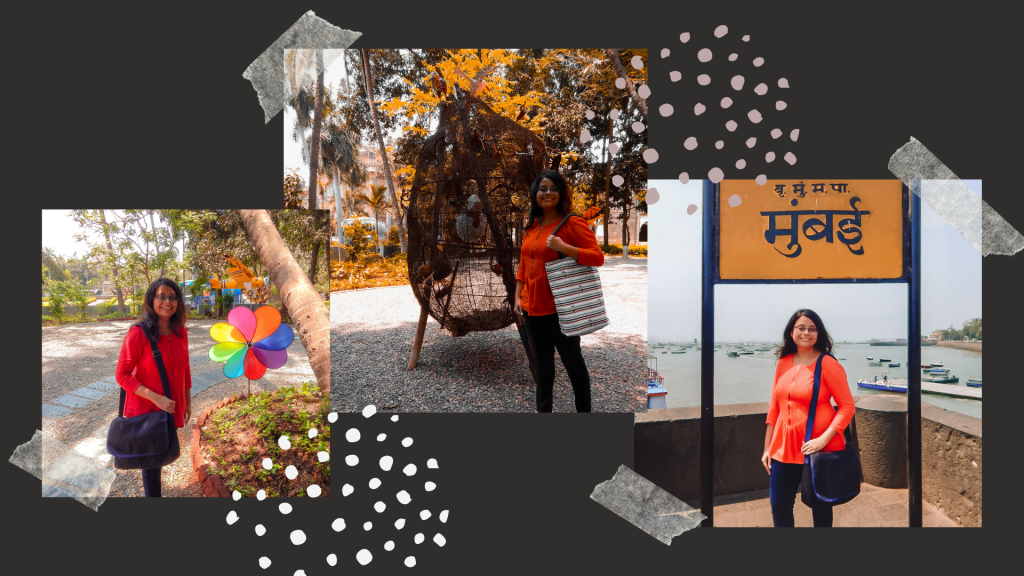 EcoRight Canvas Messenger Bag: Features
With an overall zippered closure, the bag has ample space with two main compartments and many pockets to hold different things.
Apart from my laptop, mobile and journal, it has dedicated space for me to hold my device chargers, work diary, stationaries and other stuff. With all this in, I still have space to keep my snack bars, a bottle of water and a lot more.
The water-resistant fabric is a godsend, given the unpredictable rains during Mumbai's monsoons. There is enough in it to hold my little umbrella, too.
EcoRight Canvas Messenger Bag: Travel Usage
I have also taken it twice on day treks to Sanjay Gandhi National Park and Matheran with my friends. I carried two pairs of clothes, my toiletries and a few other things with great ease. These adventure trips led the bag to bear with a lot of dirt, dust and rough use. Amazingly though, I observed no wear and tear.
Its waterproof lining was able to ensure that my Ipad and mobile were safe and secure. The stylish canvas bag attracted attention from many of my friends who envied the lightweight and ease with which I could travel. 
EcoRight Canvas Messenger Bag: Office Usage
This messenger bag from EcoRight Bags gets a thumbs up on all these counts. It is a versatile bag with a chic design that has enough and more space to help you carry your most important things. It can be used for multiple purposes – going to work, college, trekking, shopping and whatnot. This will be a valuable addition to your busy life schedule. As an added bonus it is eco-friendly!
EcoRight x Disney: Donald Duck Canvas Zipper Tote Bag
EcoRight Bags has partnered with Disney to create these whimsical Disney inspired bags that are reminiscent of our carefree childhoods. I have used the Donald Duck Canvas Zipper Tote Bag for my shopping spree, during my holidays and around the city. This bag is perfect for casual use and it doesn't hurt that it looks so adorable.
EcoRight bags: Why should you buy them?
EcoRight bags are made from sturdy cotton canvas and eco-friendly dyes and ink. None of the materials they use contain any chemicals. These bags can be washed easily and are meant for long term use. These bags are eco-friendly and sustainable.
What's more by buying an EcoRight bag, you can help support the education of rural children and help protect the environment.
EcoRight donates 1% of all profits to Saraswati Foundation and Green Dream Foundation. They also have gifted school bags to rural children to support their education
EcoRight Canvas Bags: Final Verdict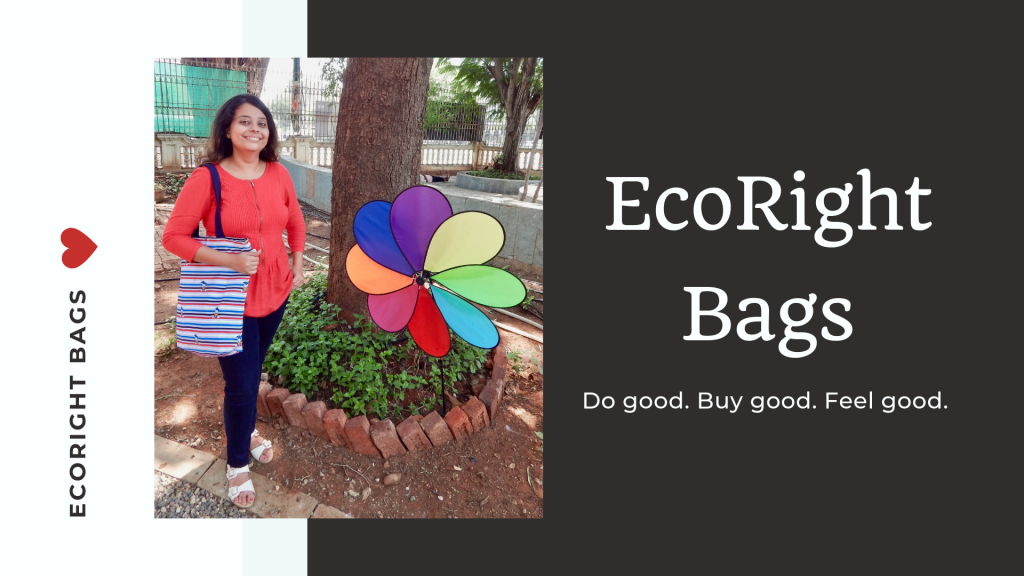 When you buy an EcoRight bag, you are not only investing in a stylish product that will last you for years but also are creating a positive impact on the environment and young minds.
Also, it doesn't hurt that their bags are affordable and reasonably priced. They offer a 10% discount to their first-time customers.
If you are looking to buy the best eco-friendly bag in India, then EcoRight bags are perfect for you.