Blessed with the unparalleled beauty of nature, rich culture and heritage, Kerala truly lives up to its name of God's Own Country. Tourists flock to Kerala to make the most of their vacation and leave with memories that they treasure for life. Like every other state of Incredible India, Kerala has its own unique charm and facets that all travellers must explore. So here's presenting the A to Z of Kerala, a guide to the best things you can do in Kerala, places you must visit in Kerala and things you can experience only in Kerala.
Ayurveda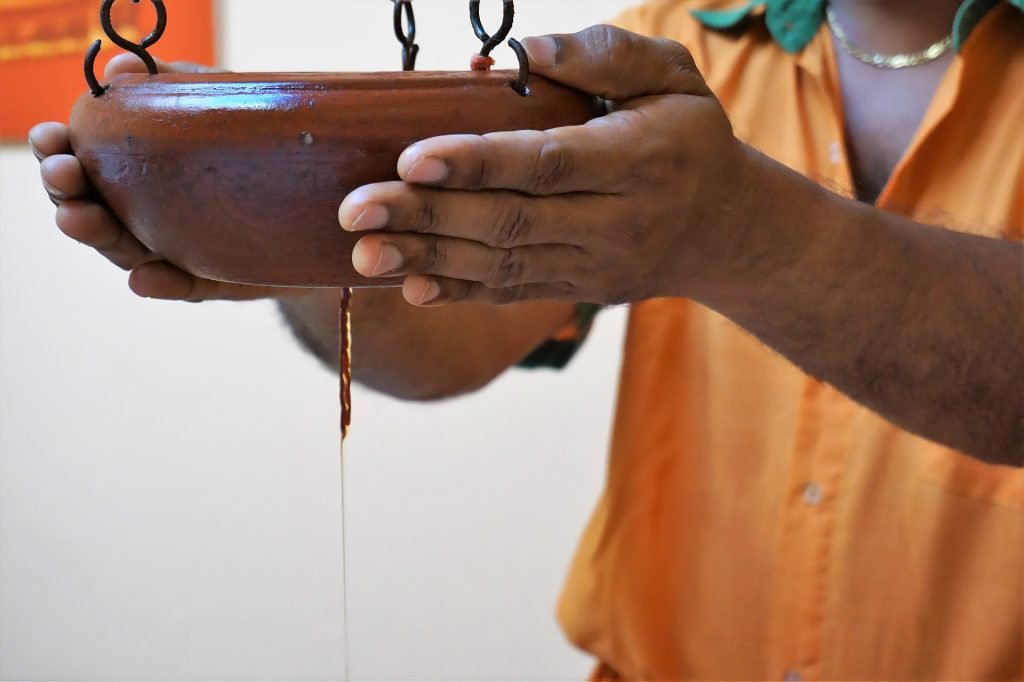 Ayurveda and Kerala are often synonymous and it is one of the experiences you cannot afford to miss. Kerala has Ayurveda resorts offer different types of natural treatments and massages that help in rejuvenation. Resorts also offer longer treatments to travellers who would like to address specific health ailments. They have a doctor on a call and an Ayurveda specialist who looks after your massages and diet.
Attukal Pongala
The Attukal Pongala is held in Attukal Bhagavathy Temple which is devoted to Devi Parvati. The 10-day long celebration begins on an auspicious note on a full moon night. Throughout the festival, musicians sing songs about Gods and Godesses that helped Good triumph over Evil. On the night day of the festivals, women from all over the country congregate to cook Pongala, a mix of rice, coconut, jaggery, and ghee in new mud pots in the premise of the temple for the goddess. Thousands of women partake in the occasion; the queue of devotees stretches out to the road.
Bahubali Falls aka Athirapally Waterfalls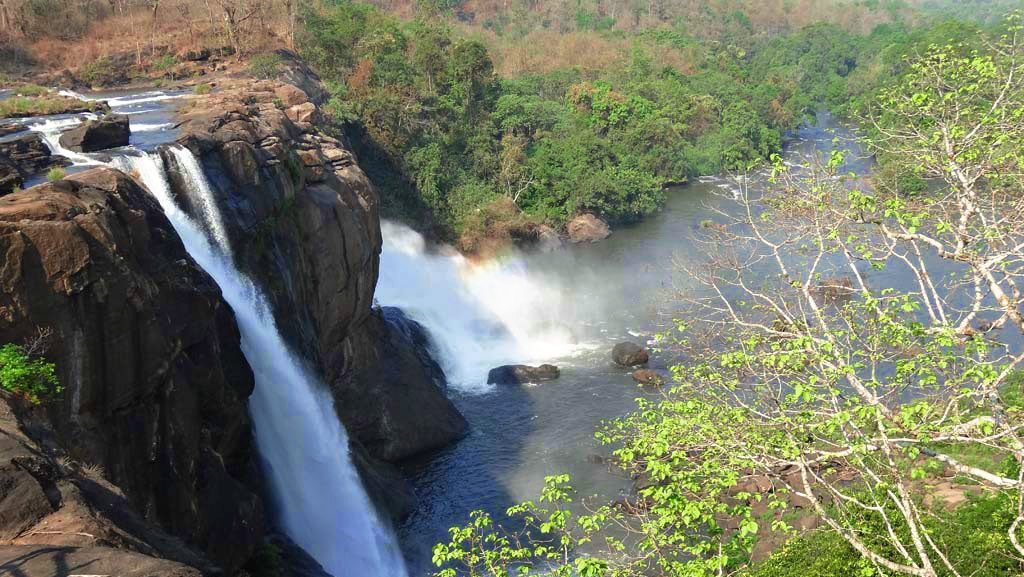 A part of Sholayar region of Kerala, near Kochi, Athirapally is home of the well-known Athirapally waterfalls. These waterfalls are shown in several Hindi and regional language films including the movie Bahubali. The falls is in full flow just after the rainy season. As you trek to the waterfall, you can spot Great Indian Hornbill, lion-tailed macaque, and Cochin Forest Cane Turtle and many others if you are lucky.
Banana Chips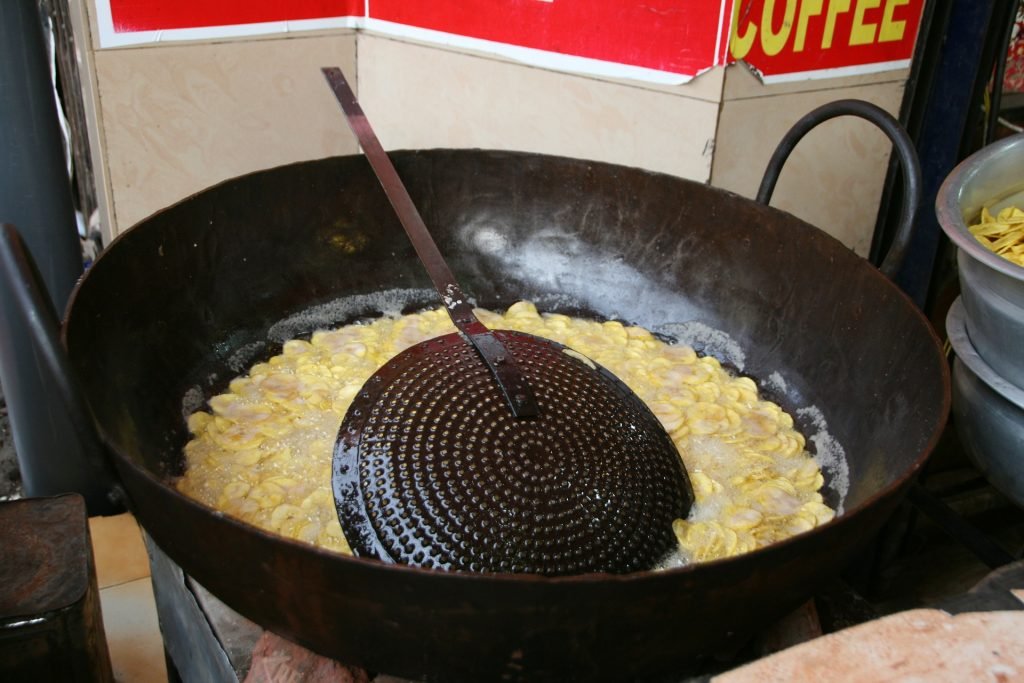 Thinly sliced bananas deep-fried in coconut oil, sprinkled with salt and masala are the perfect on the go snack. Crunchy and delicious, they make an excellent souvenir, too!
Canoe Cruise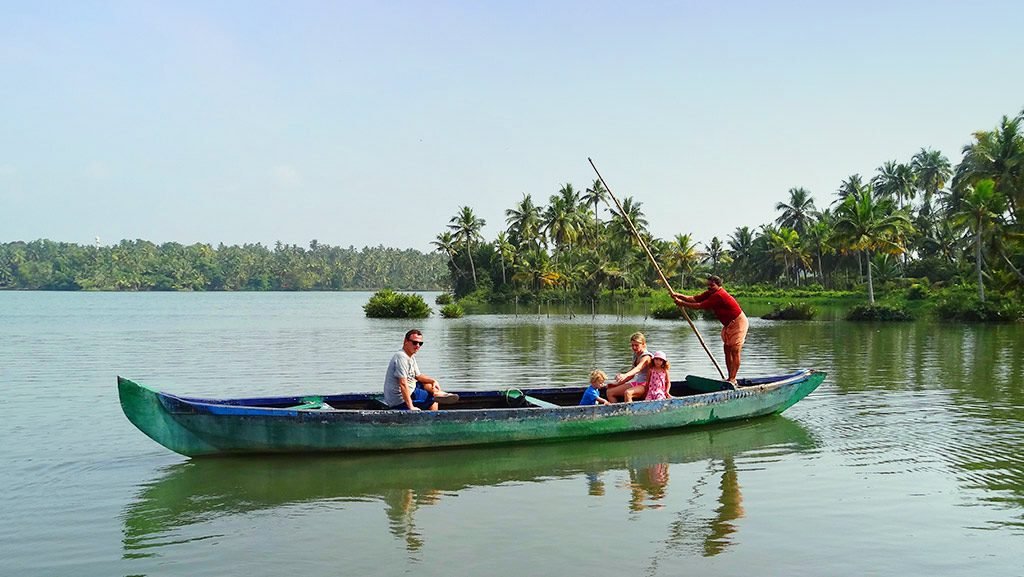 A canoe ride is the best way to explore the countryside of Kerala as you understand and learn about the daily lives of people in villages. It is an experience full of adventure as you have the freedom to stop by if something piques your curiosity.
Coir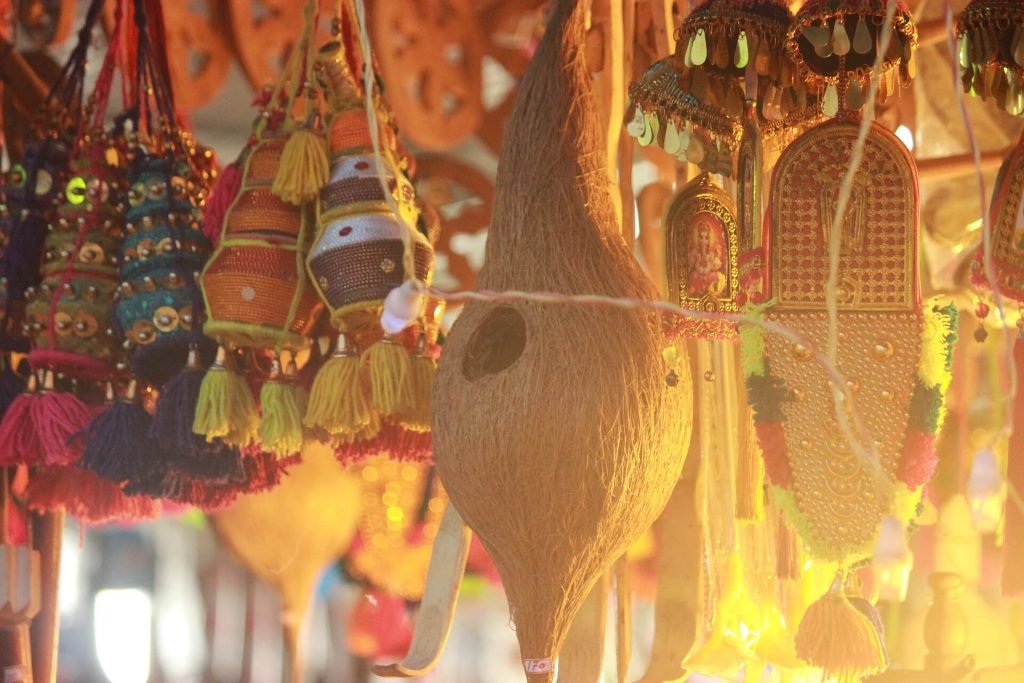 Coir items are produced using the fibres extracted from the husk of the coconut. Coir making is an arduous procedure however it is popular for their bio-degradable structure. Coir items, for the most part, doormats, are famous and sold commonly. The cost and looks rely upon the manner in which the fibre is extracted from the shell of the coconut and the nature of the fibre.
The dance form of Kathakali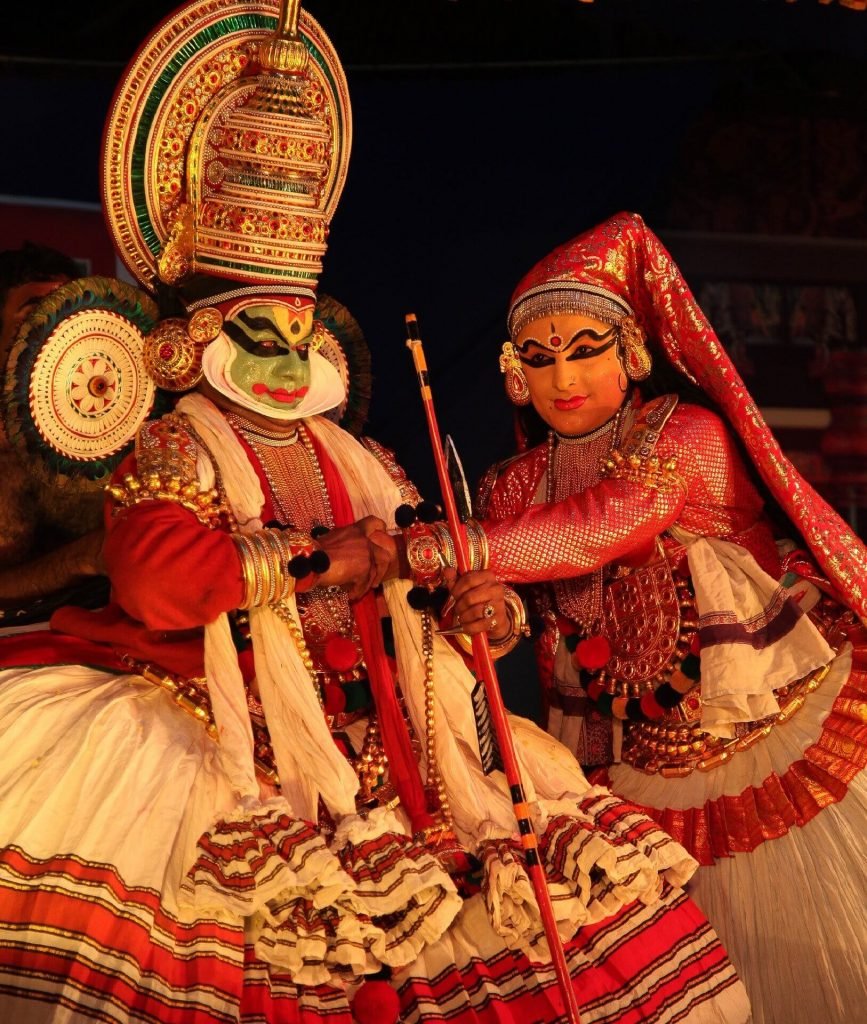 Kathakali is a wonderful dance form in which artists are decked up in vivid outfits as they share delightful stories from Kerala through their dance moves and expressions.
Elephant Rehabilitation Centre, Kottur
Elephants have always have been an integral part of Kerala's culture. These gentle giants are often used in temple processions and other religious ceremonies. But what happens when they are too old or injured? The Elephant Rehabilitation Centre at Kottur in Thiruvananthapuram district is home to elephants that have been rescued, retired or injured. These elephants have the freedom to roam freely in the 56 hectares of land which is surrounded by the Neyyar reservoir, grasslands and deciduous forest. Home to 30 elephants, tourists can visit the centre between 9:30 am and 11:30 am to watch the elephants bathe and feed them rice and jaggery balls.
Eraviklulam National Park
Home to Nilgiri Tahrs and the 12-year wonder, Neelakurinji flowers, the Eravikulam National Park is just beautiful. Elephants are known to visit the park and it is also home to over 100 birds like Nilgiri pipit, Nilgiri wood pigeon, black and orange flycatcher and many others.
Food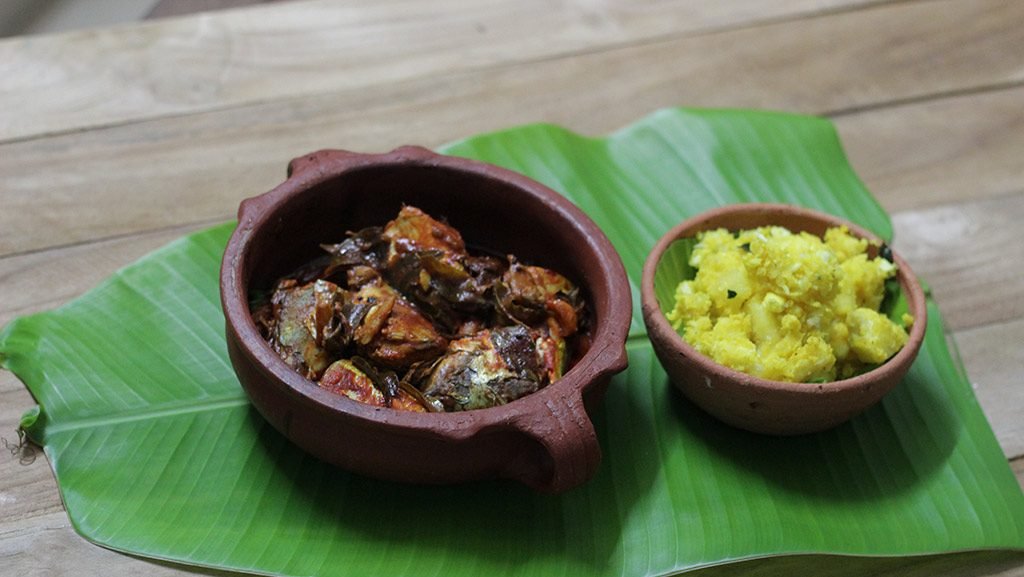 Kerala's food is spicy and hot. Coconut milk to thicken gravies is often used to prepare curries and coconut oil is most commonly used for cooking. Seafood is very popular in Kerala. A typical meal includes some veggies that are seasonal, rice, pulses, seafood curry, and a sweet dish. Besides meals, you should try out snacks like banana chips, muruku, shakaruperi and the jiggly fruit halwa (pineapple halwa is my favourite).
Gift of spices

Kerala is renowned for its spices and they make lovely gifts as you for friends, family and even yourself!
Houseboats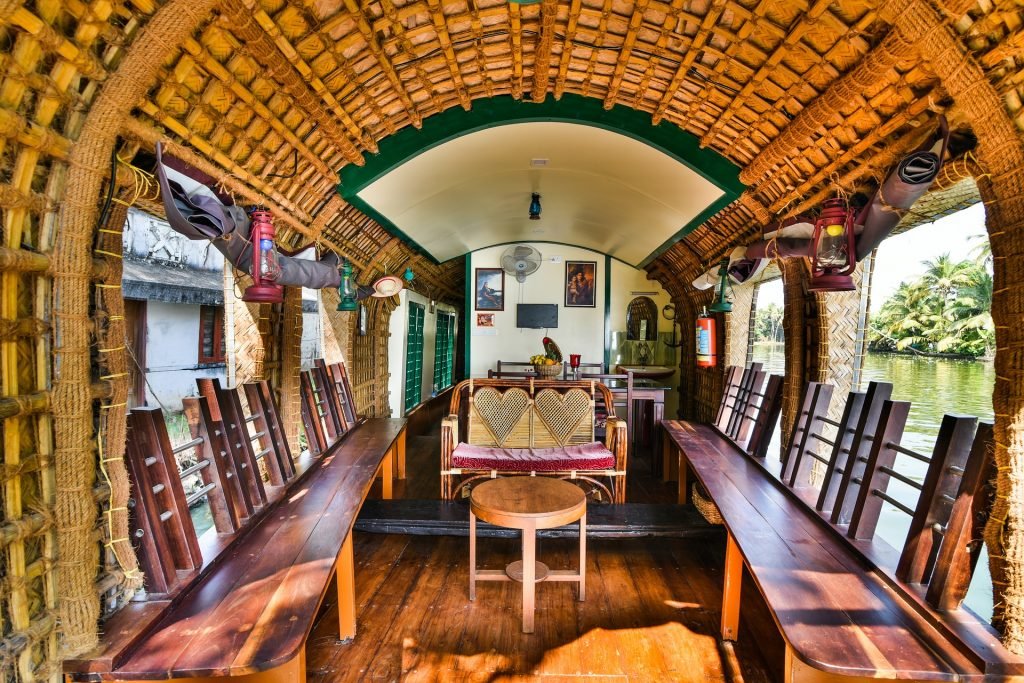 Houseboats are a beautiful way to spend a day and night on the backwaters of Kerala as you appreciate the lavish greenery, and the serene environment. It is an amazing experience for bird watchers too, as backwaters of Kerala are home to many exotic birds species.
Integrated Tourism Village at Kumbalangi
Visiting Kumbalangi will give you the rare glimpse into the life of Keralites from rural areas. Here, you can observe fishermen who use unique techniques like bait-fishing and Chinese Fishing Nets and have a relaxed day, lazing around in a homestay as you understand the traditions of people residing here.
Jew Street
The Paradesi Synagogue and Jew Street are two areas that tourists flock when in Kochi. And for good reason! While the Jew Street is vibrant and buzzing with excitement vendors selling curios and artefacts, the Paradesi Synagogue is an oasis of calm. The vendors also will sell souvenirs from Jaipur and Kashmir that are exorbitantly priced. You must bargain and try to reduce the price by at least 50%.
Kerala Sadhya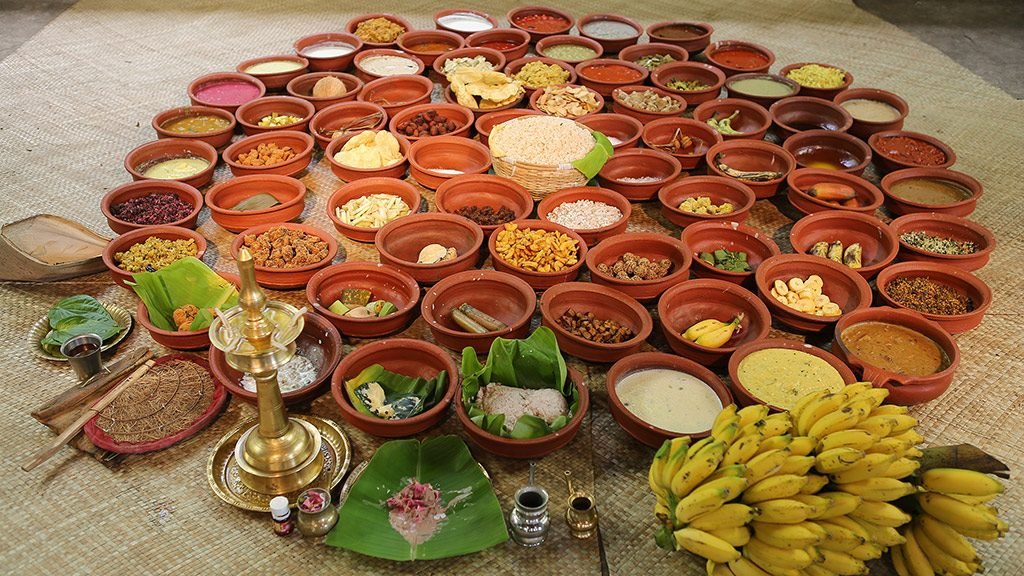 Sadya is an assortment of mainly vegetarian dishes traditionally served on a banana leaf, often cooked during Onam, weddings and other special events. Food is eaten with the hand, without cutlery, and it tastes absolutely delicious. A Sadya can have as many as 64 dishes. The fundamental dish is plain steamed rice, served alongside different dishes collectively called Kootan, which incorporate curries like Parippu, Rasam, Sambar, Pulisseri and others like Avial, Kaalan, Thoran, Pachadi, Olan, Mango pickle, Naranga curry, also Papadum, Banana, plain Yogurt or Buttermilk, and banana chips. Generally, at least three types of Payasam (a kind of rice pudding) are served.
Kalarippayattu

Kalaripayattu is a type of martial arts which began in Kerala over 3000 years ago. Like martial arts, this martial art also was taught in seclusion in ancient times. Today, it is gradually making a comeback as a fitness and dance routine. There are around 500 schools in Kerala which train individuals in this martial art. If you have been t Kerala, chances are you have come across a Kalaripayattu session where you would be spellbound by the athletic moves of the artists.
Kasavu Mundu
Kasavu mundu is a fabric woven from fine cotton and edged with gold and copper zari work which is worn on special occasions Kasavu Mundu is meant for men and Kasavu Saree or dresses are for women.
Kuttanad- The Lowest Altitude Destination of India
Imagine traveling to a destination which lies a below ocean level. Sounds fanciful, right? But when in Kerala, you can definitely experience this! Kuttanad is a town which lies approximately 1 to 2 meters below the sea level. It is known for its rice paddy fields and its small villages.
Lovely Festivals

Did you know that Kerala celebrates as many as 1000 festivals every year? The tourism department of Kerala has mapped all these festivals for travellers and you can choose the one you would like to be a part of!
Metal Mirrors (Aranmula Kannadi)
Aranmula Kannadi or Metal Mirrors are unique to in Kerala and handmade by the members of Arnamula family who have kept the composition of the alloy a top-secret. It is not silvered glass like other mirrors; it is made from a metallic alloy.
Nettipattam for Elephants
The sparkling adornment worn on the head of the elephant called Nettipattam is of regal lineage and looks. It is made of gold and copper. Imitations of this are available and can be utilized as interior decoration. These days manufacturers make cute little netipattams that can be used for décor.
Onam Festival
A 10-day long celebration, Onam is one the biggest festivals of Kerala. It commemorates the homecoming of King Mahabali. You can see some exciting snake boat races during this time, witness some brilliant dance performances and sample delicious food!
Puli Kali

Puli Kali is a traditional art form in Kerala, which is predominately showcased during Onam across Kerala and especially at Thrisoor area. The best opportunity to watch the Pulikali is on the fourth day of Onam when different troupes from all over Kerala come together to perform.
Padmanabha Swamy temple
Padmanabhaswamy Temple is the richest temple and is situated in Thiruvananthapuram region of Kerala. This holy place is devoted to Lord Vishnu who is the form of the eternal sleep position on Ananta Nag, also known as Ananta-Sayanam. The temple has Dravidian architecture and has 365 corridors, Padma Theertham, sculptured stone pillars made of granite, gopurams that are 100-foot high and are seven-tiered.
Rafting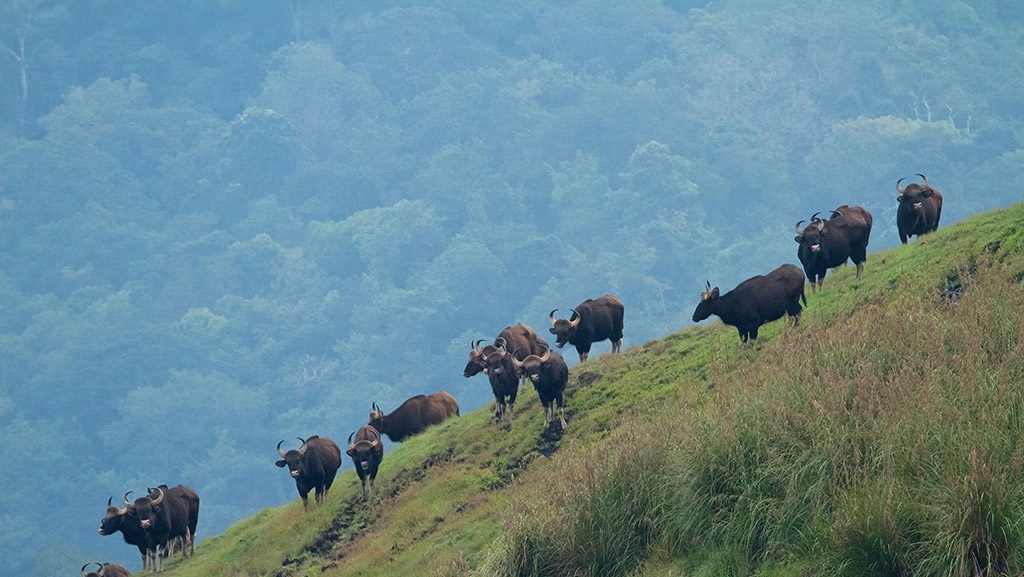 Periyar wildlife sanctuary is one of the most prominent forests reserves in Kerala. A jungle safari through the Periyar forest and bamboo rafting in the Periyar Lake is an exciting adventure. These rides go on for around 3-4 hours and take you through the numerous attraction of the wildlife sanctuary. You get the chance to explore the widely varied flora and fauna of the area. If you are lucky, you might just spot a tiger.
Snake Boat races

Every year, during Onam, the quiet backwaters of Kerala become lively as the prepare for the annual snake boat races. Thousands of people come to the backwaters to cheer for their preferred team to win. Snake boats are 40 meters long and have 100 rowers each. They row the boat as one at really high speeds. It is a thrill to watch these experience boatmen compete for the coveted trophy.
Sandalwood Forests
Located 40 km from Munnar, in Idukki region, is Marayur or Marayoor. It is well known for its natural sandalwood forest, and its rock paintings from the ancient times.
Treehouse
Staying in a treehouse made using eco-friendly materials like bamboo and coir is a magical experience. It is lovely to wake up with breakfast served in bed and enjoy a cup of tea as birds give you company and scenic views soothes your eyes when you open the windows.
Tug of War
Tug of war is a popular game played during Onam. What makes Kerala's tug of war unique is that spectators cheer teams with traditional folk songs and dances.
Toddy from Coconut Tree
Toddy is an alcoholic coconut drink which has been a part of Kerala tradition. It is a slow-acting liquor which is extremely sweet in taste. You must definitely try it once when in Kerala.
Uru Boat
Beypore in Calicut is popular for wooden boats known as Uru which were the trading boats utilized by Arabs. You will find miniatures of these Uru boats that you can purchase in souvenirs shops across the state.
Varkala
Known for its pristine and red laterite cliff beach, Varkala is a wonderful place for all beach bums. It has 'hippie' hostels, health resorts and homestays. When you have enough of the sun and sand, head to the Varkala Lighthouse and the Varkala Fort for those insta-worthy photo-ops.
Wayanad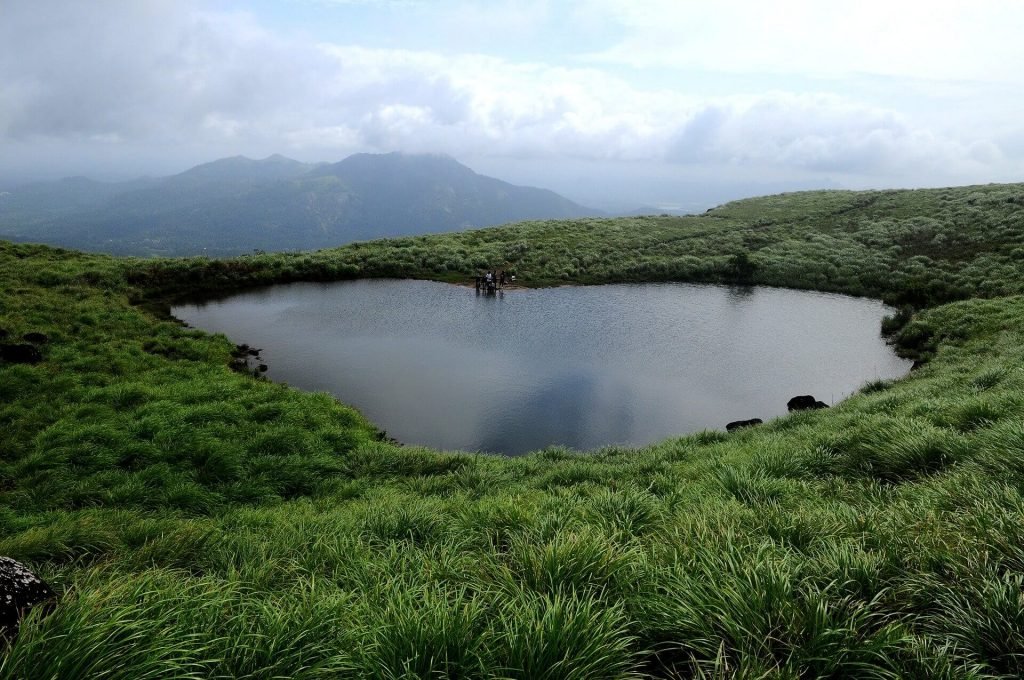 Lush greenery and cool climate is something that makes Wayanad so popular amongst tourists. Home to the heart-shaped lake near the Chembra Peak, the Banasura Sagar Dam and the Wayanad Wildlife Sanctuary, this is the perfect place to be one with nature.
Xplore
God's Own Country has stunning beaches, peaceful backwaters, lip-smacking food, beautiful art forms, hills and forest. It has everything you could ever want. Explore and be surprised!
Yendayar Waterfalls
Yendayar is an unexplored region of Kerala which has the lovely Yendayar Waterfalls. Situated off the Yendayar-Urumbikkara road, these waterfalls would require you to go on a short but difficult trek to see the wondrous sight.
Zest of life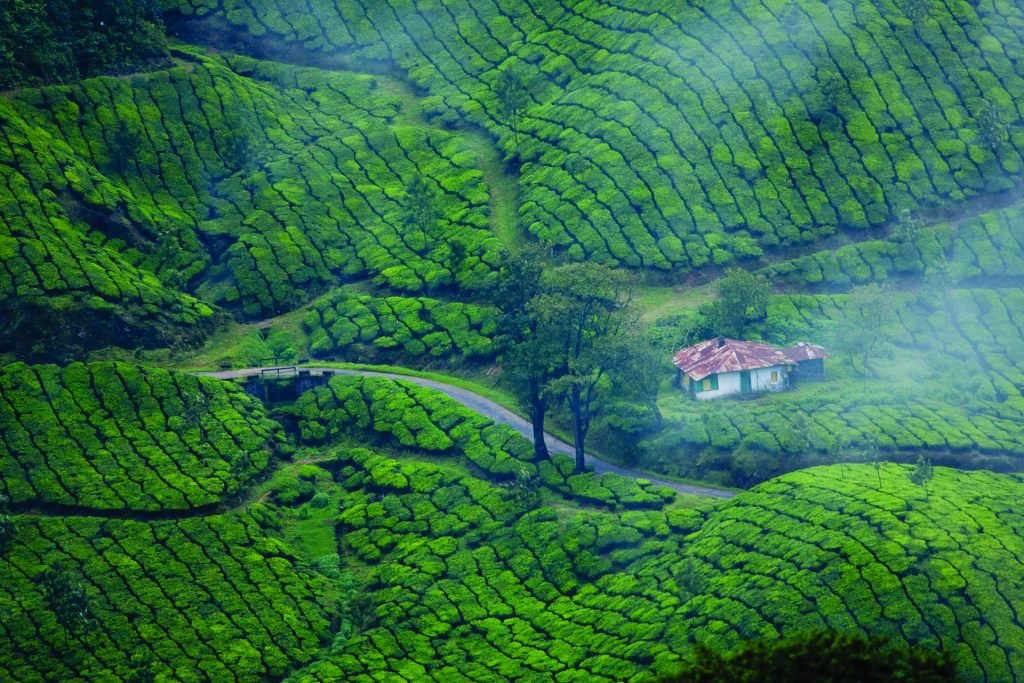 What makes Kerala so special is the zest and zeal that it's people have. They truly embody India's spirit of 'Athithi Devo Bhav'. (Our guest is God)
This was my A to Z experiences of Kerala. What would you like to experience in God's Own Country?