Lavish, luxurious and regal are the adjectives that will immediately pop into your mind the minute you enter Regenta LP Vilas by Royal Orchid Hotels at Dehradun. From the gorgeous chandelier at their entrance to the handcrafted elephants at the reception; everything in this hotel is curated with love and passion. You will be struck with the thought that has gone behind designing the hotel. These days; when it often becomes impossible to distinguish from one luxury hotel to the other; Regenta LP Vilas is definitely a breath of fresh air. Now, before I tell you about the time I spent there and the food that I gorged on, let me quickly get you acquainted with the place.
4 W's and 1 H of Regenta LP Vilas
What makes me love this place and why should I holiday here?
Situated next to a forest which is a solace for the sore eyes, this hotel is reminiscent of the Rajput and Mughal architecture and décor. With 74 rooms, the largest banquets in the city and a restaurant that will definitely make you overeat, Regenta LP Vilas is perfect for a luxury holiday.
Where is it located?
Even though it is just 6 months old, it has definitely made a mark for itself. One of my favourite aspects about this hotel is the fact that it is far away from the maddening hustle and bustle of Dehradun.
When is the best time to visit?
Everybody would say that summer is the best time but I am going to disagree and say go during the winters! It is damn cold, it makes you appreciate the beautiful weather and you can indulge in hot cocoas from COCO, Regenta's youthful and energetic round the clock patisserie for the sweet and thupkas from the street vendors!
How do I reach there?
Ola cabs are easily available from the airport and autorickshaws from the city though I recommend that you try to return to the hotel by 9 during the winters. It gets difficult to find transportation back after that. The hotel staff can also make arrangements for you to go on a local sightseeing tour or take a trip to Mussorie. Just inform them 45 minutes in advance.
My trip to Regenta LP Vilas
 I am one of those people who get restless in the city and I feel the constant need to get away from it all. A short holiday to the beautiful Doon valley reinvigorated me and refreshed my senses. Staying at Regenta LP Vilas certainly helped.
I spent two days just walking up and down the property; it is that gorgeous! There are little elements that will enrapture you and I certainly managed to capture quite a few of them. Have a look…
Food for your soul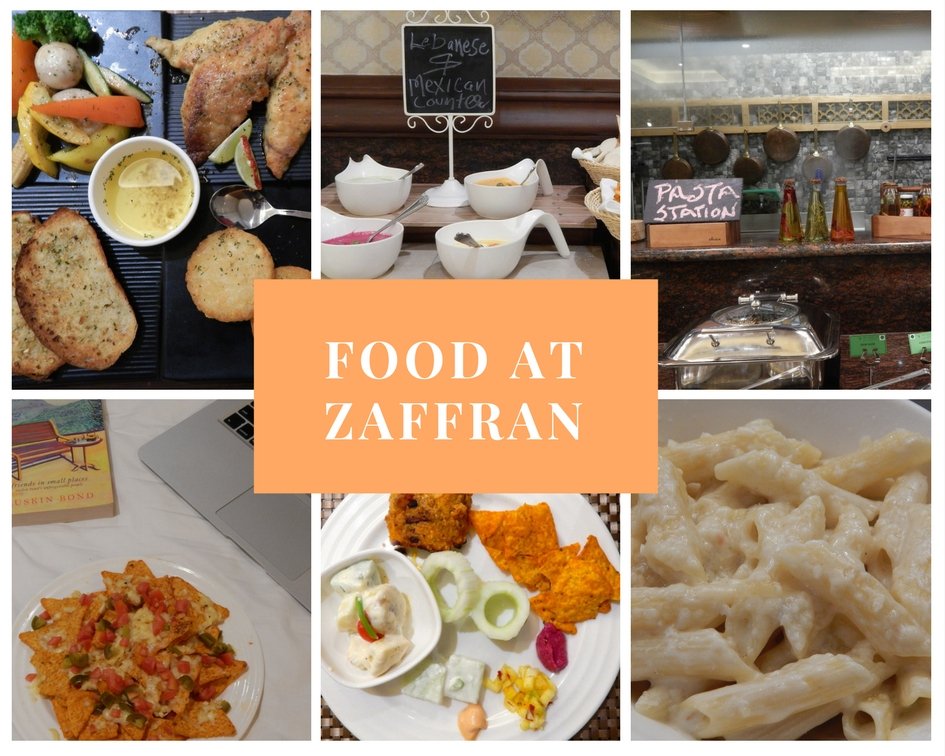 Food is the most important aspect of my holidays and I personally blame Zaffran and COCO for adding a few more pounds on my waistline. Their dinner buffet is so good and their spread is so grand that you will initially find it difficult to figure out what you should sample first.
Mexican? Lebanese? Chinese? Indian? Fish? Lamb? Italian? A live counter? Their chefs are available to whip up whatever your stomach desires.
Their breakfast will spoil you silly and their room service, well I will just let the pictures speak!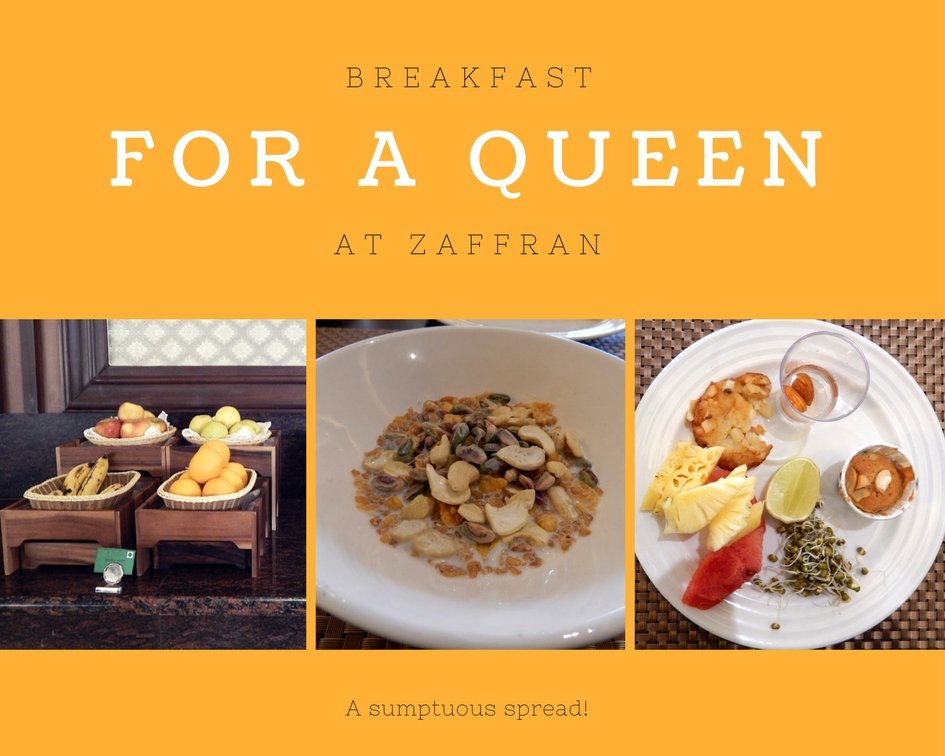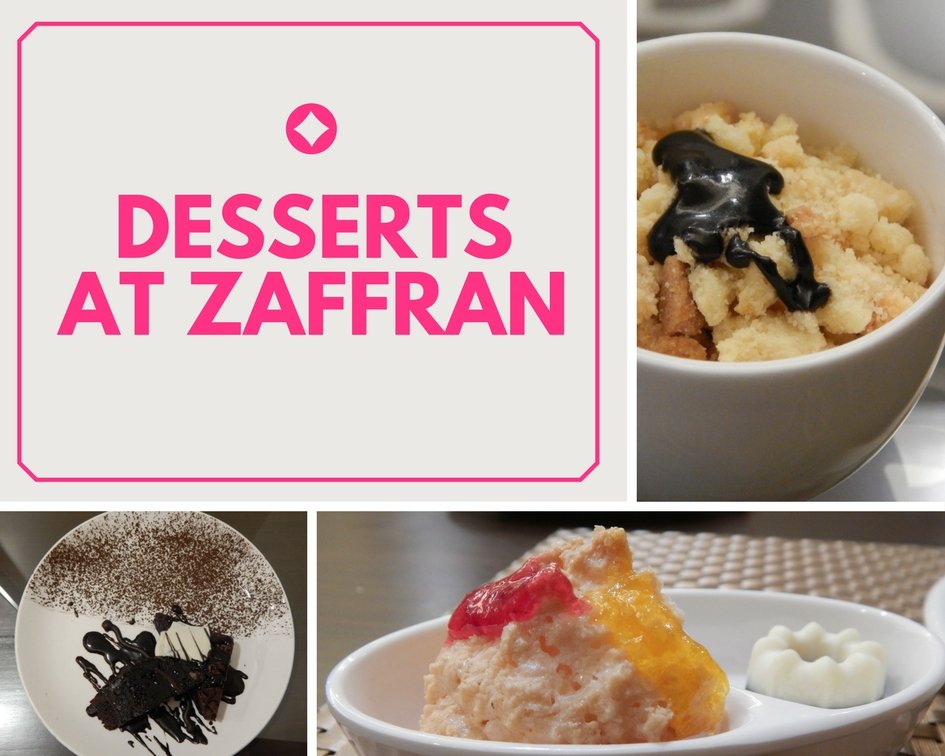 COCO is the perfect place if you want to chill with a book or chatter away with your friends. Just look at the food they serve; you will definitely drool!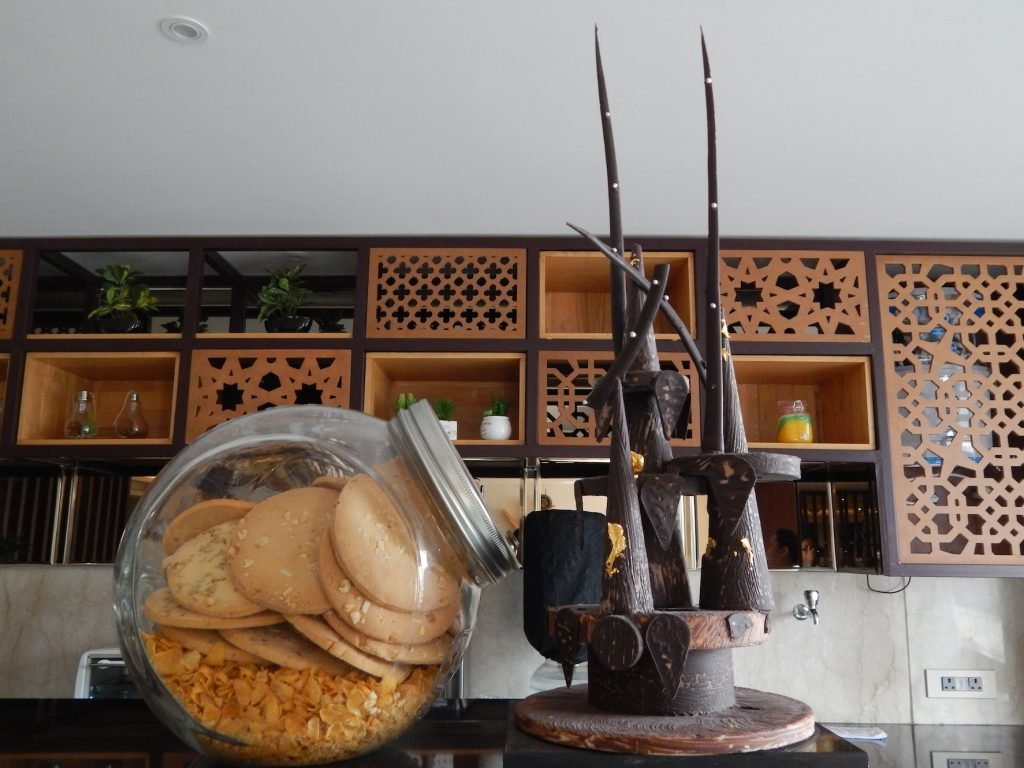 Massage your worries away
Have you really had a luxury holiday if you haven't had a masseuse gently ease those muscle knots? Besides this, they have a full fledged parlour, a gym and a play area for kids, too!
I am also told that despite offering such a gamut of services, Regenta LP Vilas does not want to stop here. They are soon planning to add Unplugged, a rustic bar and an open air Jacuzzi. Can't wait for that to happen.
My abode in Dehradun
Regenta LP Vilas has the largest room sizes on Dehradun with a private balcony overlooking their forest. I hate carrying my toiletries when I travel and I was happy to know that they have one of my favourite brands, Biotique for the guests.
They, interestingly, have a free mini bar! Midnight snacks will no longer cost astronomical prices thanks to their thoughtfulness. I stayed in room 309, a 400 square feet Club Room with a King Sized bed and with one of the best views! Have a look.
 They also have:
i) Executive Rooms 
Island Bed, private sofa seating with separate television, spacious balcony and a lavish room size of 474 square feet, customers alike.
ii) Suites 
4 poster beds, exquisite traditional lamp shades and a separate living egentaoom and a traditional Agra inlay dining table have a size of 675 square feet deemed fit for the kings.
iii) Family Suite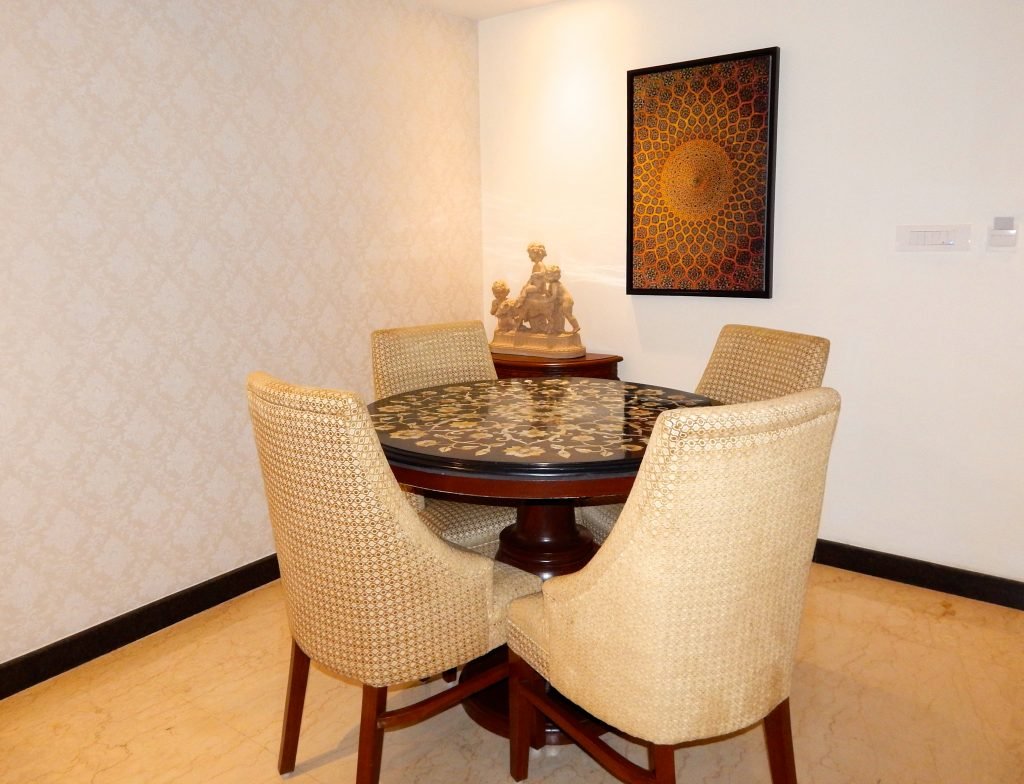 The lavishly appointed family suite with two beautifully presented bedrooms, the rooms have been aesthetically built with traditional paintings and elegant inlay work.
Touristy things to do
You could spend all your time at Regenta LP Vilas and lounge around comfortably. If you are the kind who likes to explore the tourist spots of a place then there are a lot of places that you travel to. Mussorie and Rishikesh are a couple of hours away and famous tourist spots of Dehradun like Mindrolling Monastery, Robber's Cave and many others are just a drive away. I did spend a day visiting some beautiful places and I will share the detailed itinerary with you in my next post.
Safety for women and solo travelers
Traveling solo means safety and security are always your first priority. I was happy to know that all all the rooms and public areas are fully equipped with smoke detectors and sprinklers. Surveillance cameras and 24 hours guard adds to their security measures.
 Disabled friendly Features:
I often find that not all hotels take the trouble to be friendly to people with disabilities. Regenta LP Vilas is wheelchair accessible and has Braille signage in elevators. They also have one room that is compliant with ADA.
Final verdict
Romantic getaway, solo trip, soul searching, residing in the lap of luxury, gourmet trip; you can do everything your heart desires at Regenta LP Vilas. Stay tuned for my next post on their Banquets
Want to book your stay?
Visit their website for more details: http://www.royalorchidhotels.com/regenta-lp-vilas-dehradun/overview