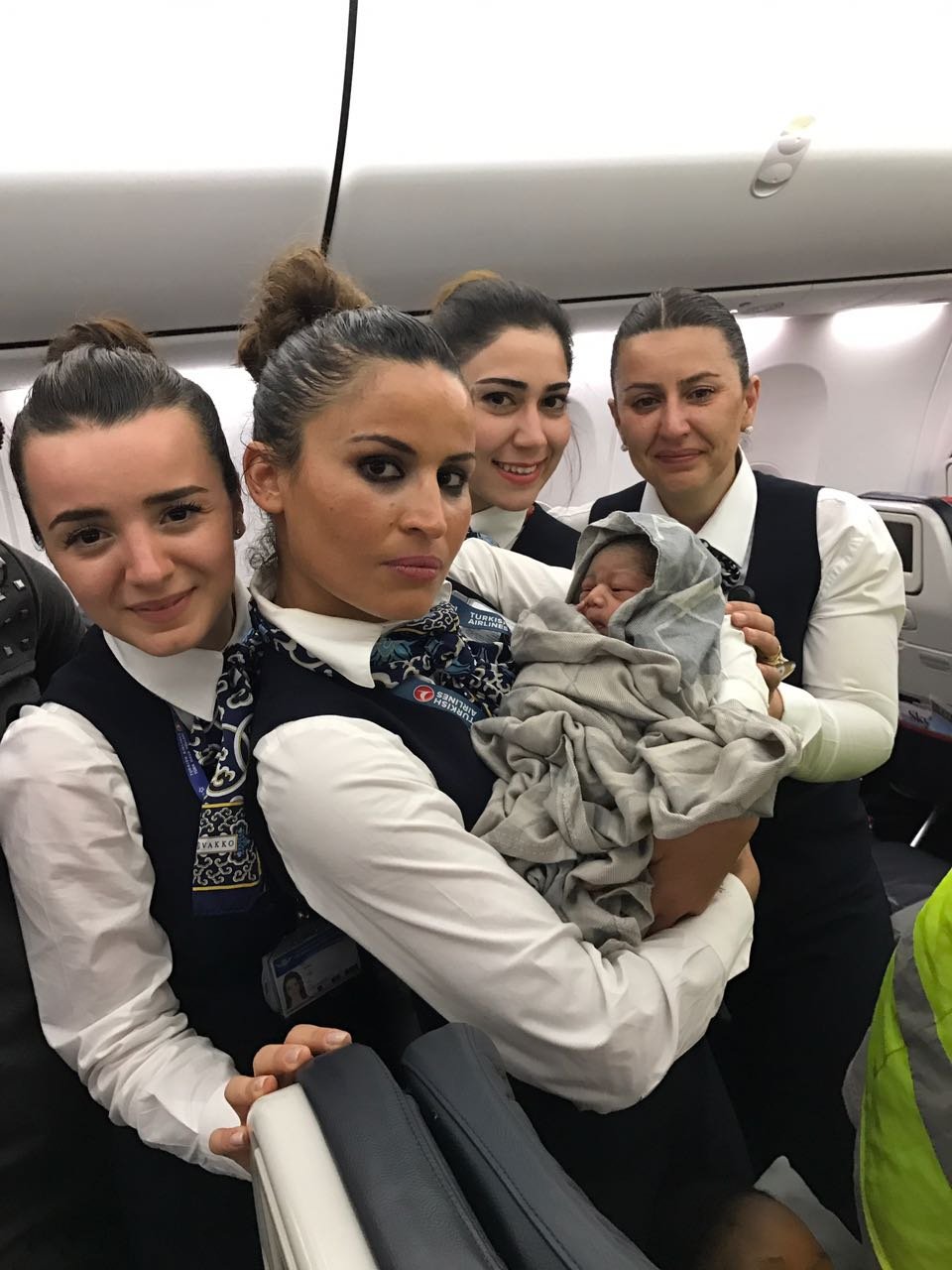 I don't know if you are familiar with this story that used to be very common in the 90's in India. People used to say that if you gave birth while travelling in a train or by flight, then you and your child would be entitled to free travel for the rest of your lives. Of course this was not true at all.
Just yesterday, when I was going through my news feed, I saw the story of a baby being born a flight of Turkish Airlines flashing across various websites.What happened was that a cabin crew, who saw a woman passenger named Nafi Diaby, 28-week-old pregnant traveler flying with Turkish Airlines' flight, was suffering child-birth pains, promptly responded to her in order to assist her childbirth during the flight.
After the smooth landing of Boeing B737-900 type aircraft to the Ouagadougou Airport, the mother Nafi Diaby and her newborn baby girl were taken to the hospital in order to be kept under observation for a while.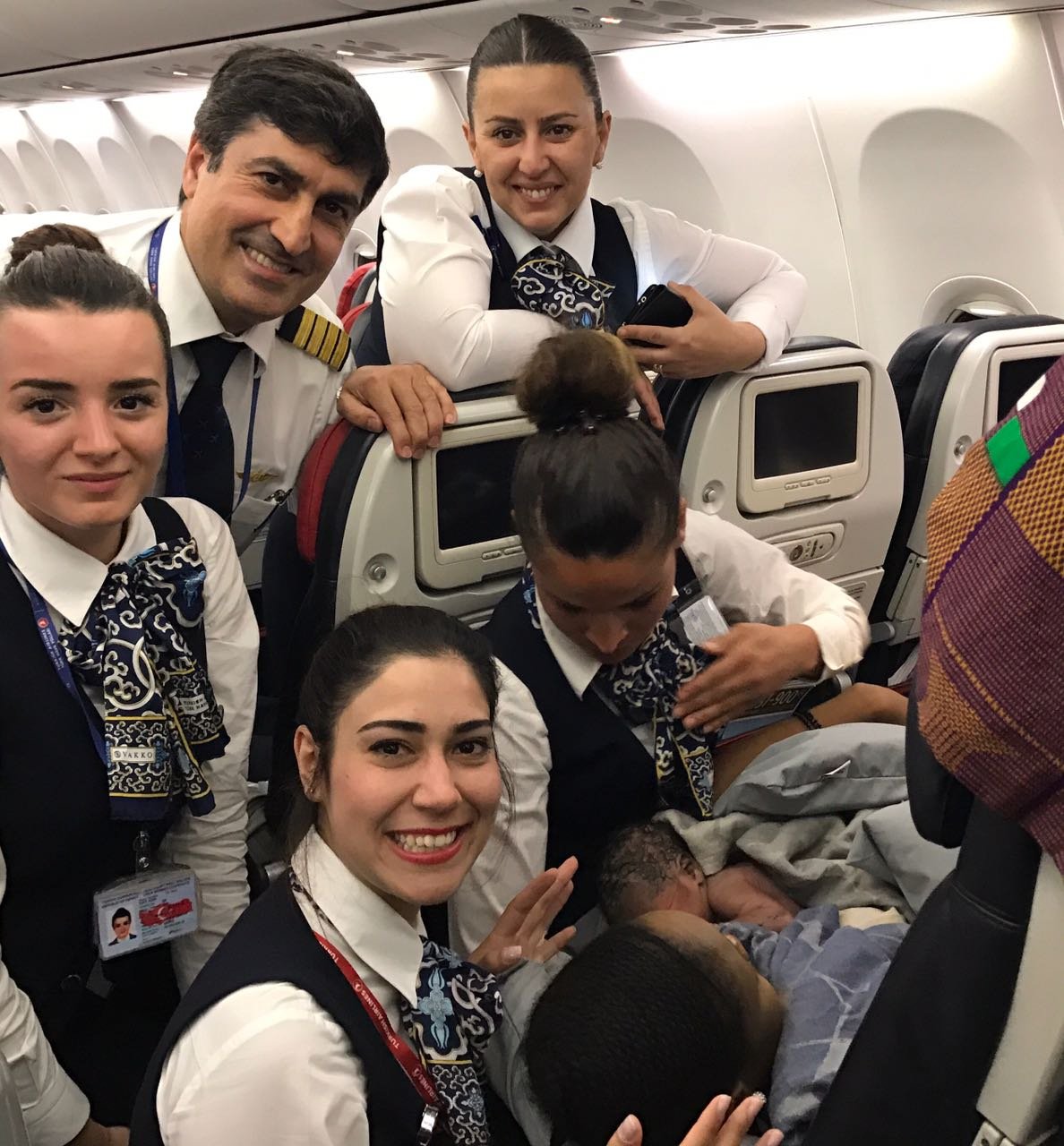 Officials have reported that the baby and the mother currently do not have any health problems. And they also added that they're still closely taking care of the mother and the newborn baby who named as "Kadiju", on their stay at hospital.
The names of the cockpit and cabin crews' names that worked for the miracle; Capt. Irfan Kursun, Capt. Melih Atalan, Chief Purser, Ayse Evrim Fidan, and the Cabin Attendants; Bouthayna Inanir, Azra Yurt, and Demet
Amazing isn't it?
About Turkish Airlines: Established in 1933 with a fleet of five aircraft, Star Alliance member Turkish Airlines is a 4-star airline today with a fleet of 337 (passenger and cargo) aircraft flying to 298 destinations worldwide with 249 international and 49 domestic. More information about Turkish Airlines can be found on its official website www.turkishairlines.com