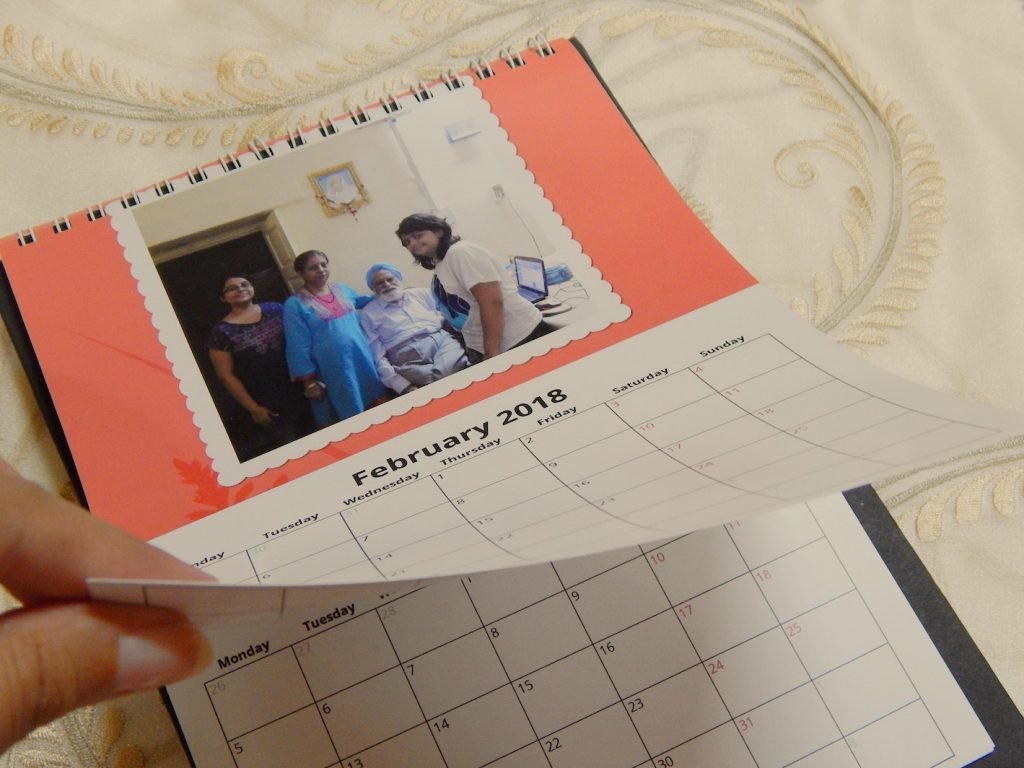 Gifting is an art form by itself. I love spending hours trying to recollect conversations, unraveling hints and using my secret formula to figure what would be an ideal gift for my friends and family. The art of gifting is meaningless if you don't add your personal touch to the present and this is where Photojaanic comes in. Photojaanic which means Photo + Jaan (darling in Hindi) gives you the opportunity to create personal and thoughtful presents for your loved ones.
Take me for example; my mom and dad's anniversary was coming up in January and I was completely at a loss to find the perfect gift for them. While idly browsing through www.photojaanic.com, I came across the desk calendar.
We all live in a fast paced world, where we often lose track of the time we need to commit for ourselves and for our loved ones. While a default calendar can be found on every computer, they are grey and dull making them impersonal and helping very little in uplifting our moods when we are busy with our commitments.
Instead, imagine a personalized desk calendar with all the joyous memories and cute captions that will make you smile every time you look at it.
A desk calendar as a wedding anniversary present may sound pretty mundane but when you add Photojaanic's magic into it, you will definitely be impressed.
Designing a personalized calendar is like a trip down the memory lane, I added a photograph of my trip to Karjat, I went through hundreds of photographs to shortlist the ones that would be perfect and spent time coming up with cool captions and adding lovely backgrounds wherever possible. Photojaanic has a number of options but I chose a multi page calendar printed on stiff card paper providing many features like the option to include special occasions like, birthdays and anniversaries on specific dates. It also includes local holidays in the calendar. It is available in 2 sizes (4×6, 4×10, 6×8) and can be purchased in both portraits and landscape style designs.
There are also 14 amazing designs available for you to choose from. This highly personalised and customisable option is my favourite and makes it most fascinating.
After finalizing the design, I placed the order and to my surprise my calendar arrived within two days. The quality was excellent for the price I paid for it and my mom and dad definitely got a little emotional going through all the lovely photographs.
So what is my final message for you?
For all the junk on your table today, take some time to begin the year with a special gift to yourself and your family. A new year of sweet memories awaits us and it is up to us how we choose to enhance it. If calendars are not your thing, why not opt for photobooks, wall art, canvas printing or even personalized stationary. Photojaanic has an amazing range of options available and it plays an important part to make a regular present look absolutely wonderful.