"The real voyage of discovery consists not in seeing new landscapes, but in having new eyes." Marcel Proust. Taking these words to heart; I decided to use my 'new pair of eyes' to discover the lesser known places wherever I travel. Today, I would like to take you on a virtual visual journey across the Lion City through my list of the top 6 offbeat destinations in Singapore.
1. Magical Mandai Mangroves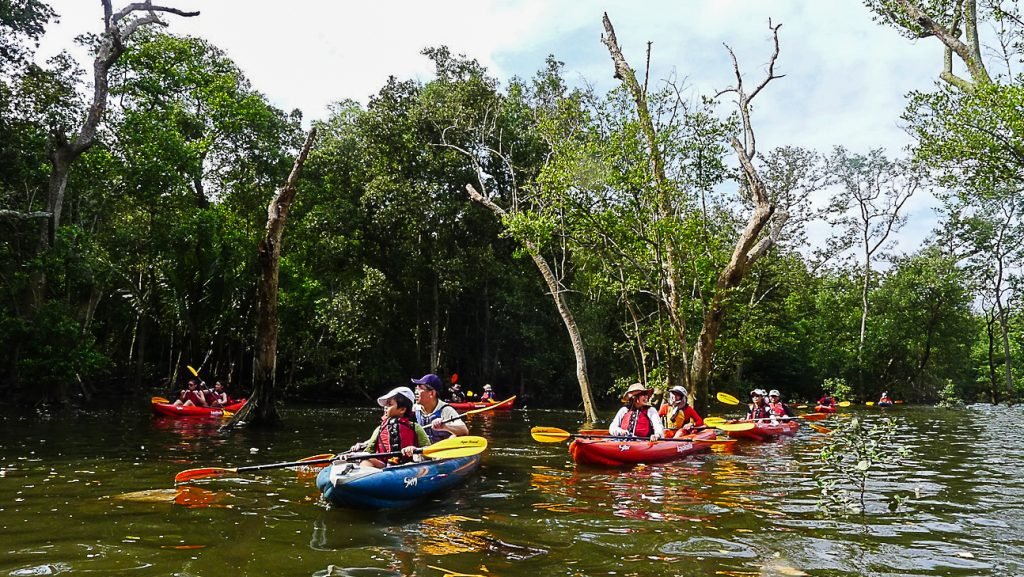 The northern most edge of the city has managed to keep itself protected from becoming a part of the concrete jungle. These unique mature mangroves are a delight for those who love the nature. The best way to enjoy the full experience is to kayak through traditional villages with wooden huts also called kampongs, meet horseshoe crabs and spot rare birds as you float on Sungei Mandai Besar and Sungei Mandai Kechil rivers.
2. Meet the Umbrella Trees
An art installation by Marthalia Budiman, the Umbrella Trees has been created out of pure whimsy and love. Located in Little India, on the Hindoo road, you will see an extraordinary sight; trees whose branches have been replaced with vibrantly hued umbrellas which can provide passersby like you and me protection when it rains unexpectedly. There are comfy verdant cushion at the base where visitors can sit and relax. Isn't this one of the cutest offbeat destinations in Singapore, probably in South east Asia? 🙂
3. A Gourmet's Delight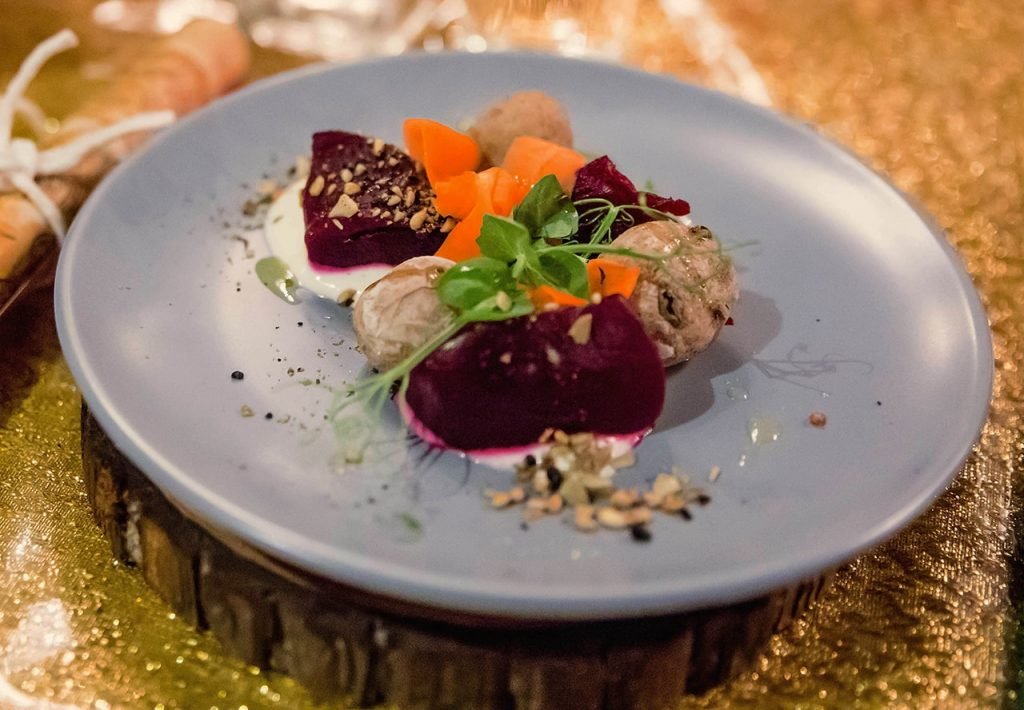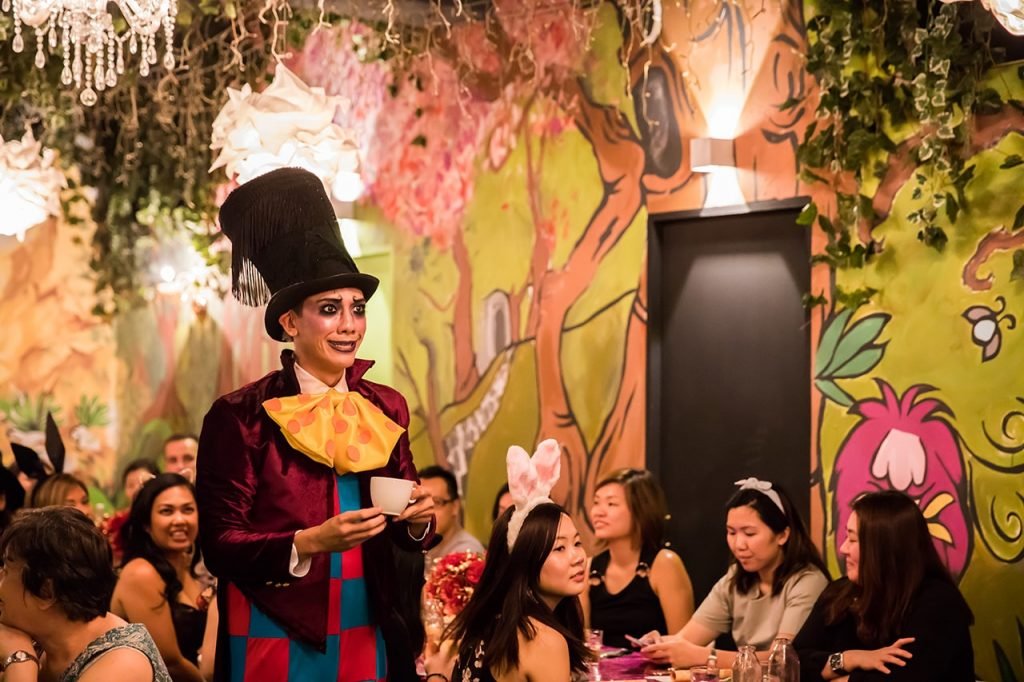 Are you a foodie who also loves a good mystery? Do you like reading Sherlock Holmes as you enjoy Hokkien Mie? If yes, then you will definitely love Andsoforth and its mystery! It is a secret pop up restaurant whose location is revealed to those who have made reservations only a few hours before they are set to enjoy a meal. What cuisine do they serve? It is a surprise that they call "The Experiment". Maybe it is will be something traditional or a fusion. You never know what the chef decides to delight your taste buds with.
4. The Beautiful Market, Pasar Bella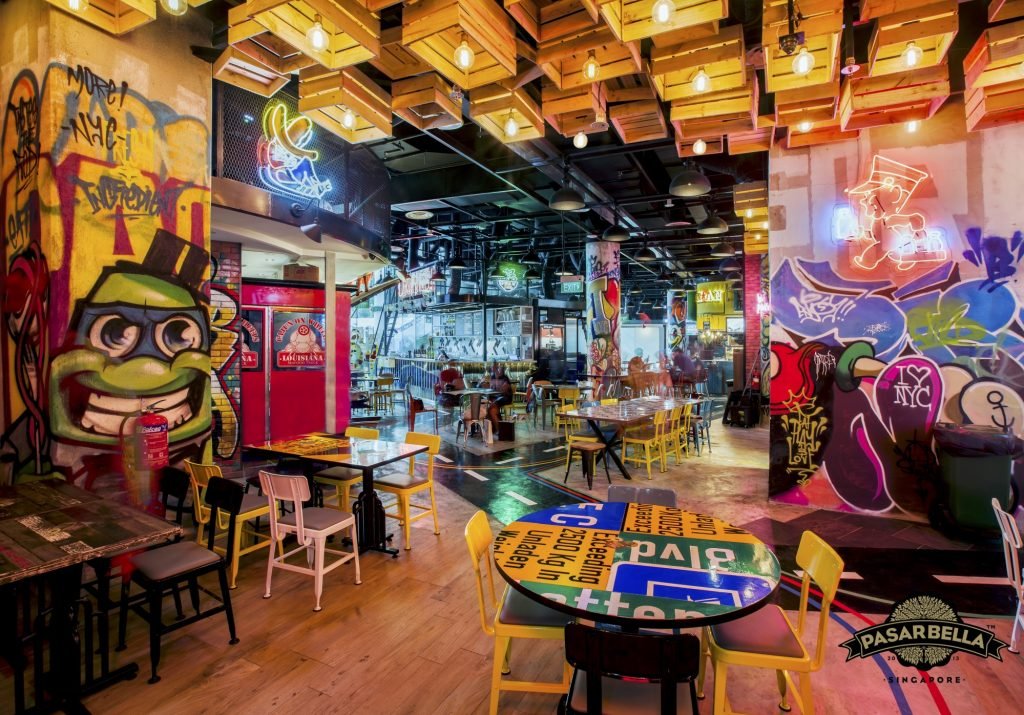 Originating from the Italian words Pasar (market) and Bella; this is a farmer's market where you can pick gourmet food, fresh produce straight from the farm, wine, handicrafts and anything else you desire. One interesting souvenir that I recommend you buy is the Singapore Shawl. The social enterprise was founded by Shelley Siu and is supported by the Ministry of Social and Family Development since the company gives employment to the marginalized women in Singapore. Your shawl will keep you warm on all your future international flights to different parts of the world 🙂
5. The Red Dot Museum
One of newest and the most noteworthy off beat destination in Singapore, the Red Dot Museum is a must visit. In September 2017, the Red Dot Museum officially moved to its new and permanent premises at the Marina Bay. Established in 2005, this museum showcases the best of the best contemporary art forms like product design, communication design, industrial products and other design concepts. They also hold awards every year and in 2017, they received over 15000 entries from all over the world. Truly, a one of its kind, museum experience!
6. Haw Par Villa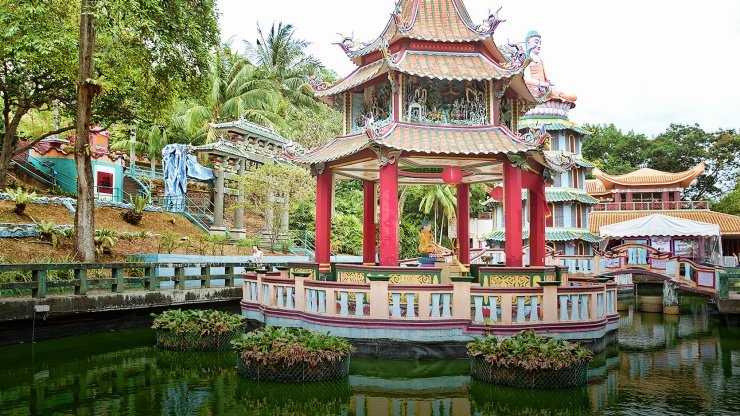 You can summarize this place in just three words; quirky, bizarre and mad hatter crazy. Started in 1937, this park showcases more than 1000 statues and 150 unusual and sometimes disturbing figurines, depictions of hell and punishment as depicted in the Chinese Mythology.
Some quick tips before you travel to Singapore
Eating in Singapore is a little expensive and it is best to ask your hotel for recommendations. Alcohol also attracts a lot of taxes at restaurants. To enjoy a true Singapore culinary experience, don't hesitate to eat food from hawkers or local food stalls.
Singapore has very strict laws on spitting, jaywalking and cleanliness; therefore to avoid getting fined, you should definitely read up on local laws.
During certain months, Singapore is unexpectedly hot and bottled water is expensive. Always carry your own water and refill it from water fountains from place to place
The best way to get around to different places is public transport because it is quick, cheap and hassle-free!
Hope you enjoyed this guide to offbeat destinations in Singapore 🙂